ION Total PA Prime portable 500w speaker
High-Power Bluetooth-Enabled Speaker System with Acoustic Optimization™ and Lights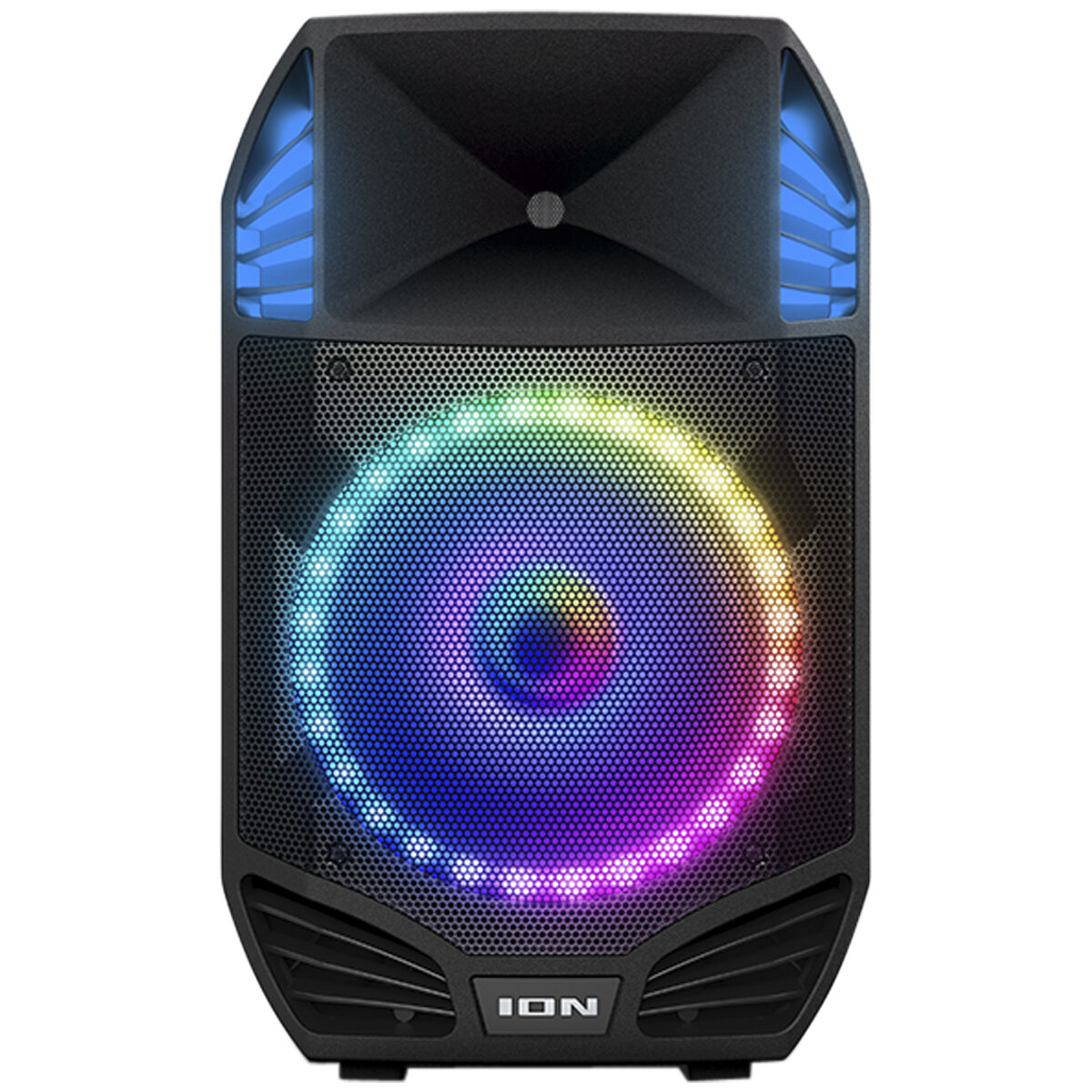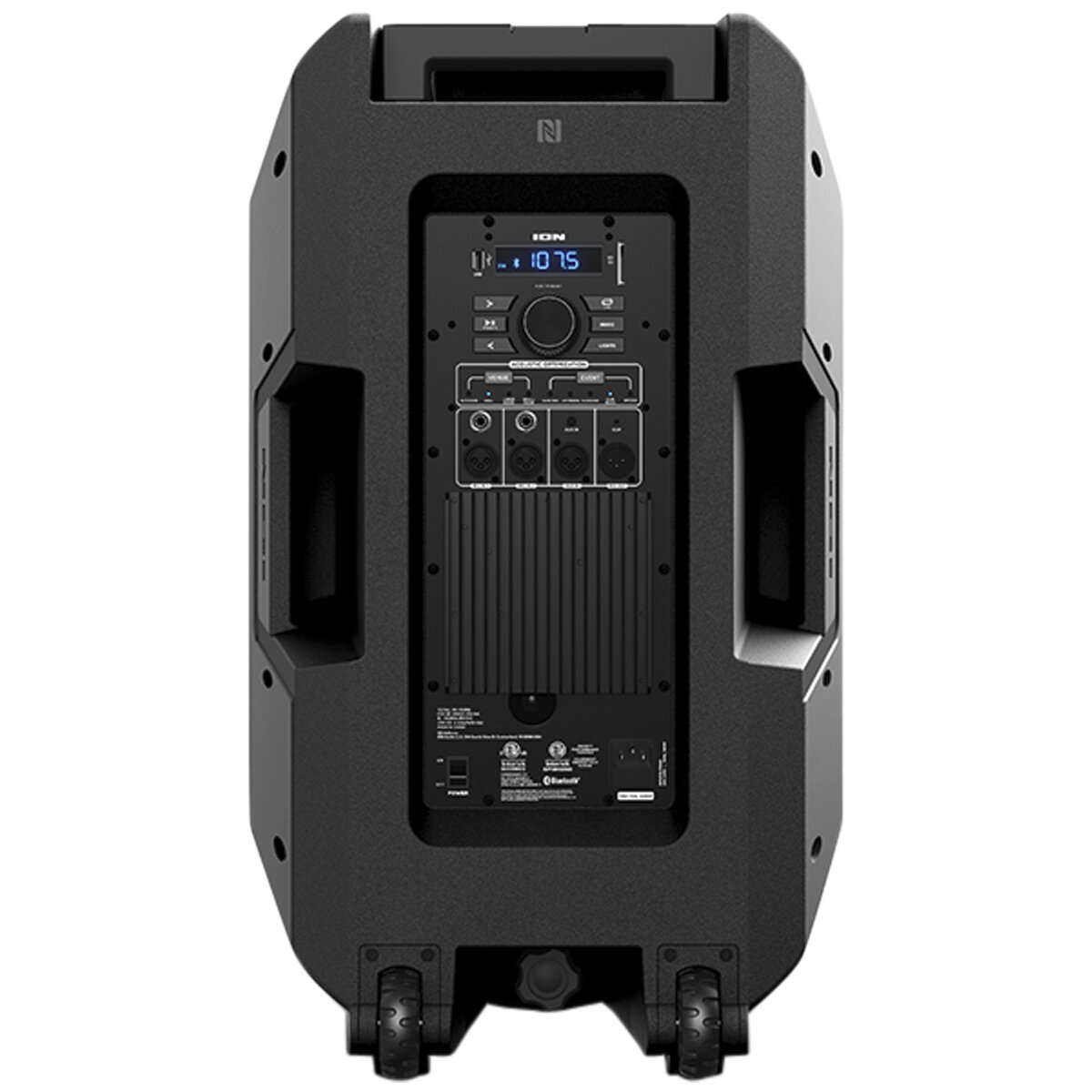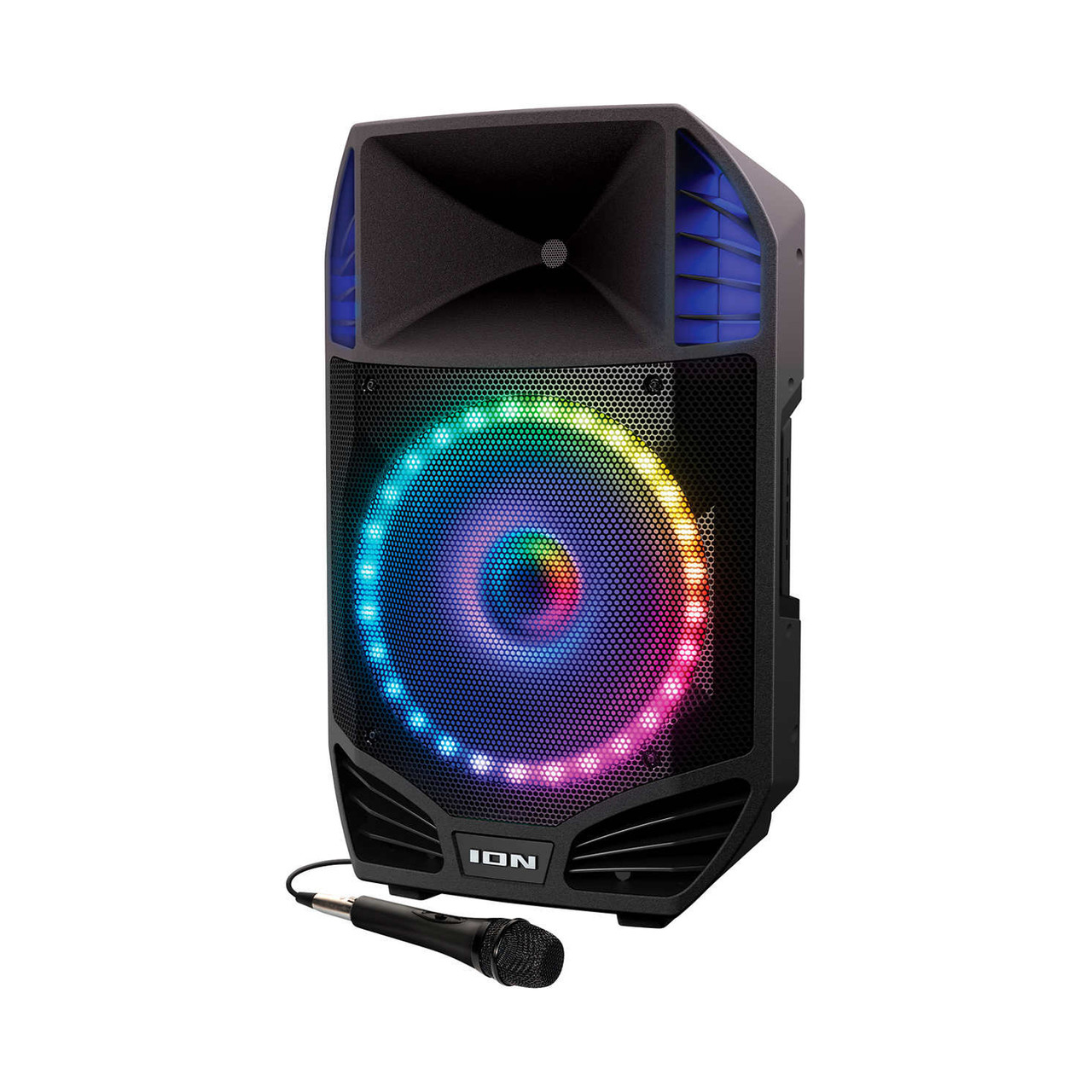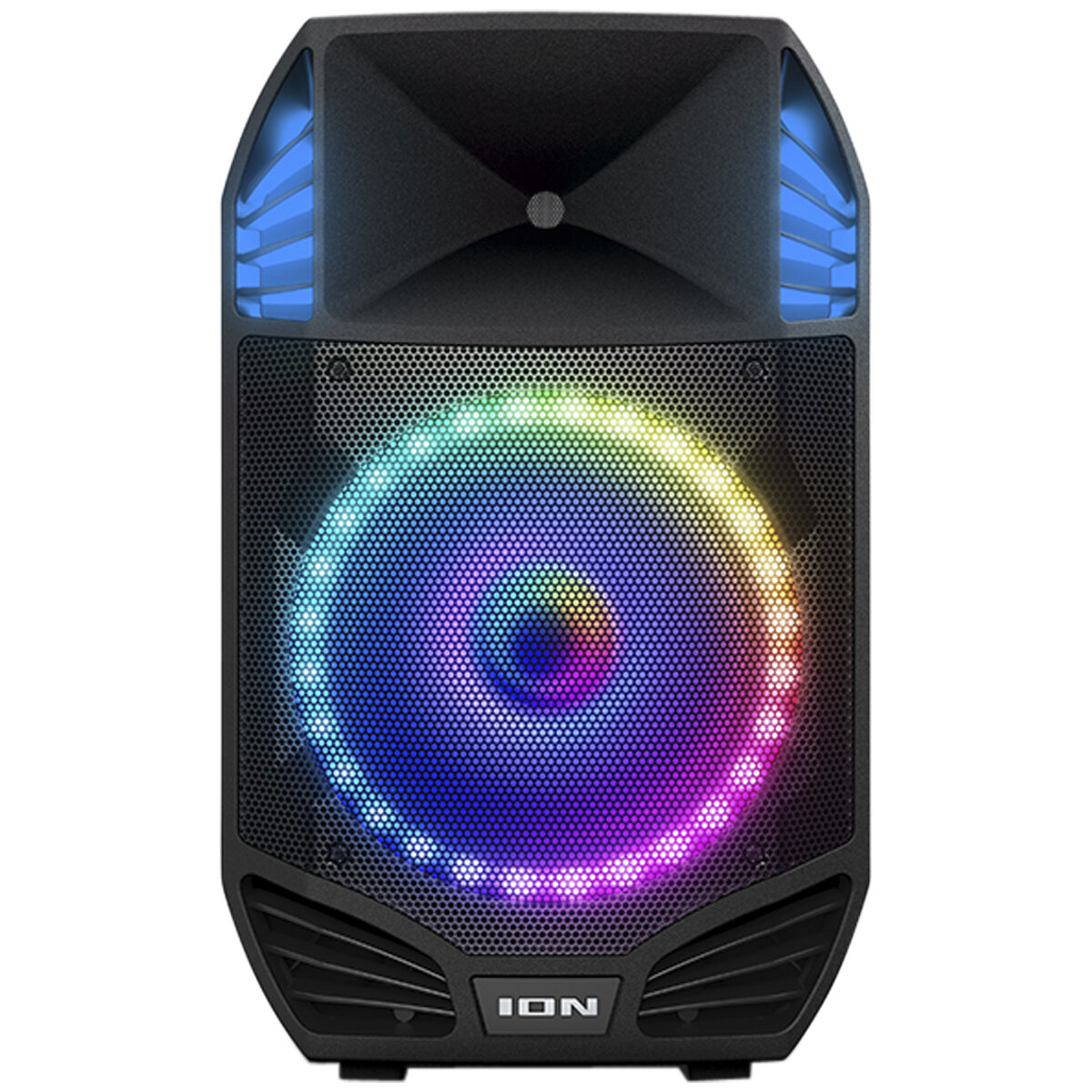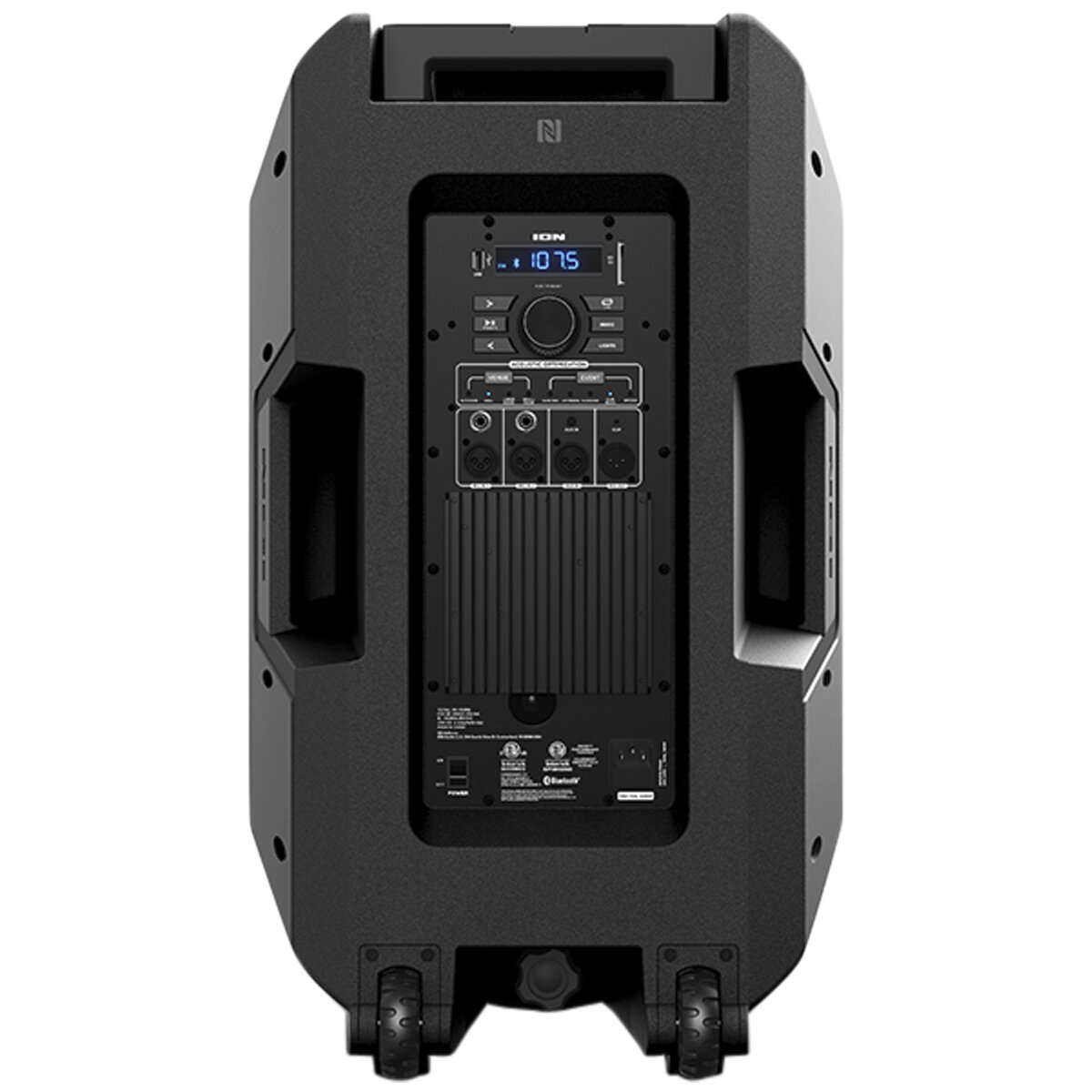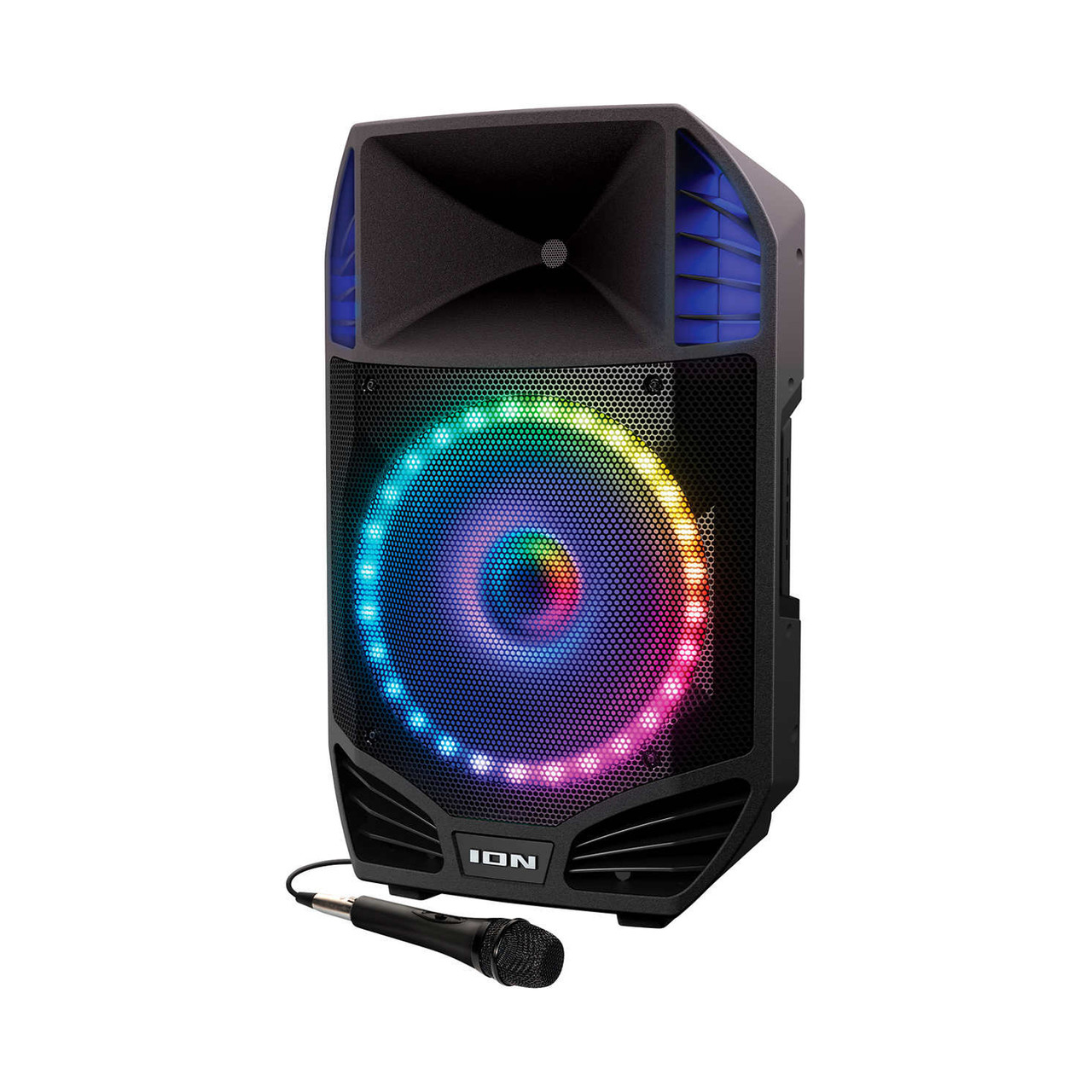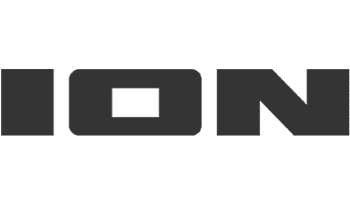 ---
$350
PRICE DROPPED FROM $499
---
---
---
The ultimate powerful 500-watt Bluetooth®-enabled PA sound system with exciting lighting effects!
Have fun, anytime, anyplace, with this high-power loudspeaker system featuring Acoustic Optimization™ and a simple One-Touch™ User Interface. With Acoustic Optimization™, you can now choose the best sound experience by selecting your venue and event type to automatically adjust the speaker for the perfect sound for your venue or environment! Then, with a simple control knob, you can use the One-Touch™ User Interface for any additional needed sound adjustments.
A complete solution the GO!


Total PA™ Prime is a high-power (500-watt) bi-amplified, equalized PA sound system, driving a robust 15-inch woofer and 1-inch tweeter that provides coverage for even the largest spaces with clear, vibrant sound. Plus, the woofer glows in multiple colors for exciting visual effects. When you want to get the party started, use the Stereo-Link™ 2.0 feature to wirelessly connect additional compatible ION Audio speakers. You can also connect the included microphone for great Karaoke moments and use the included stand right out of the box.

When you want to hear the game, or listen to your favorite radio station, you can count on the built-in FM Radio with Presets function. You can use the ION Sound XP™ App to control the audio and lighting functions from any iOS or Android device. It is easy to set up and flexible enough to handle a wide variety of additional inputs and auxiliary equipment.
Total PA™ Prime provides everything you need for perfect sound, in an all-in-one PA system.
ION SOUND XP APP Controls audio and lighting
BLUETOOTH 5.0 COMPATIBLE Stream and control your music wirelessly up to 100ft
BI-AMPLIFIED 500-WATT SOUND SYSTEM 15" (381mm) woofer, and 1" (25.4mm) tweeter deliver lifelike sound
ACOUSTIC OPTIMIZATION™ Select your venue and event to automatically adjust for the perfect sound
ONE-TOUCH USER INTERFACE Simple control knob for all sound adjustments
FM RADIO WITH PRESETS Plays all your favorite stations
STEREO-LINK 2.0 Wirelessly connects additional compatible ION speakers
MULTI-COLORED LIGHTS Woofer glows in multiple colors and dances to the beat
MULTI-CHANNEL MIXER Mixer with main volume and XLR inputs
USB/SD CARD PLAYBACK Conveniently plays material recorded on other devices
BUILT-IN HANDLE AND WHEELS For easy transportation
ECHO EFFECT ON MICROPHONE For great karaoke
SEPARATE BASS AND TREBLE CONTROL For precise tonal adjustment
1A USB CHARGE PORT Keeps your mobile device ready to go