ION Mustang LP Player, Black
4-in-1 belt-drive turntable that also boasts a built-in radio, AUX input and the ability to stream music from a USB thumb drive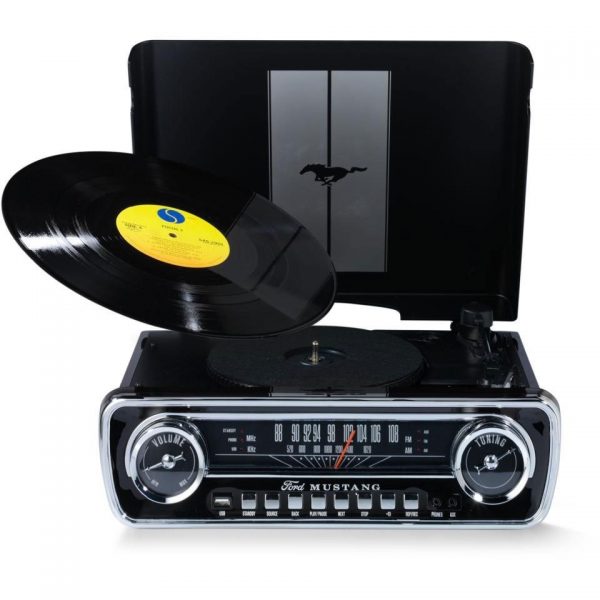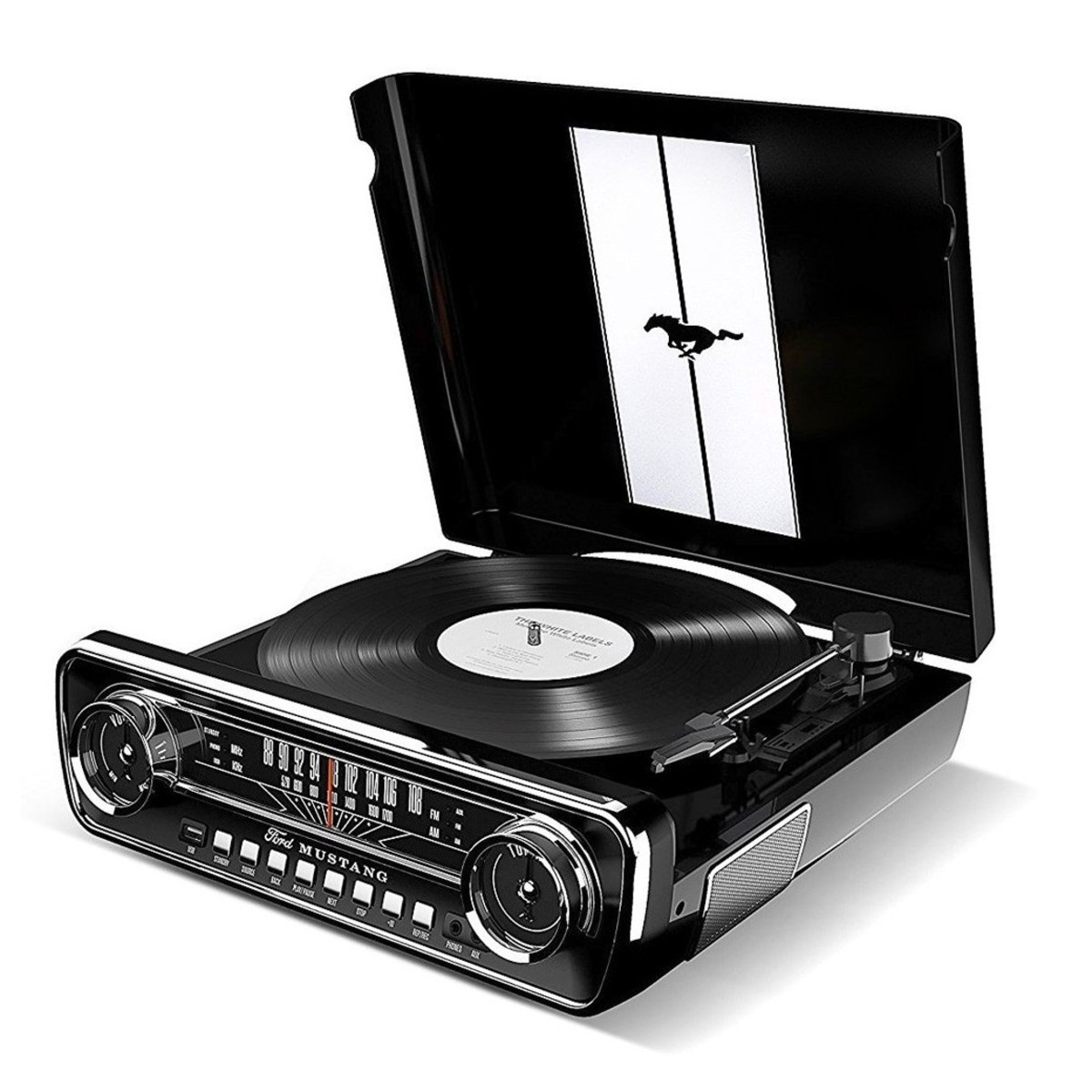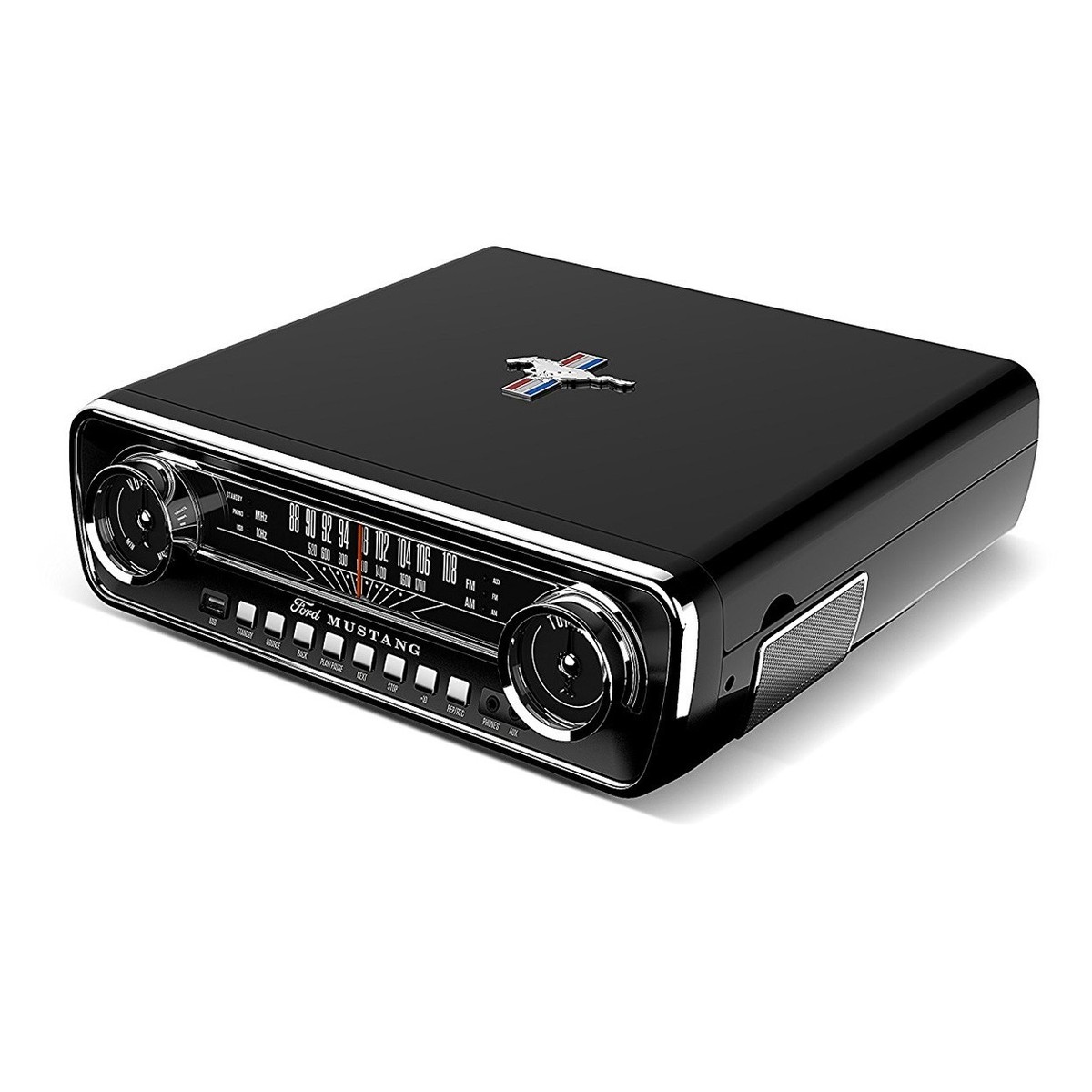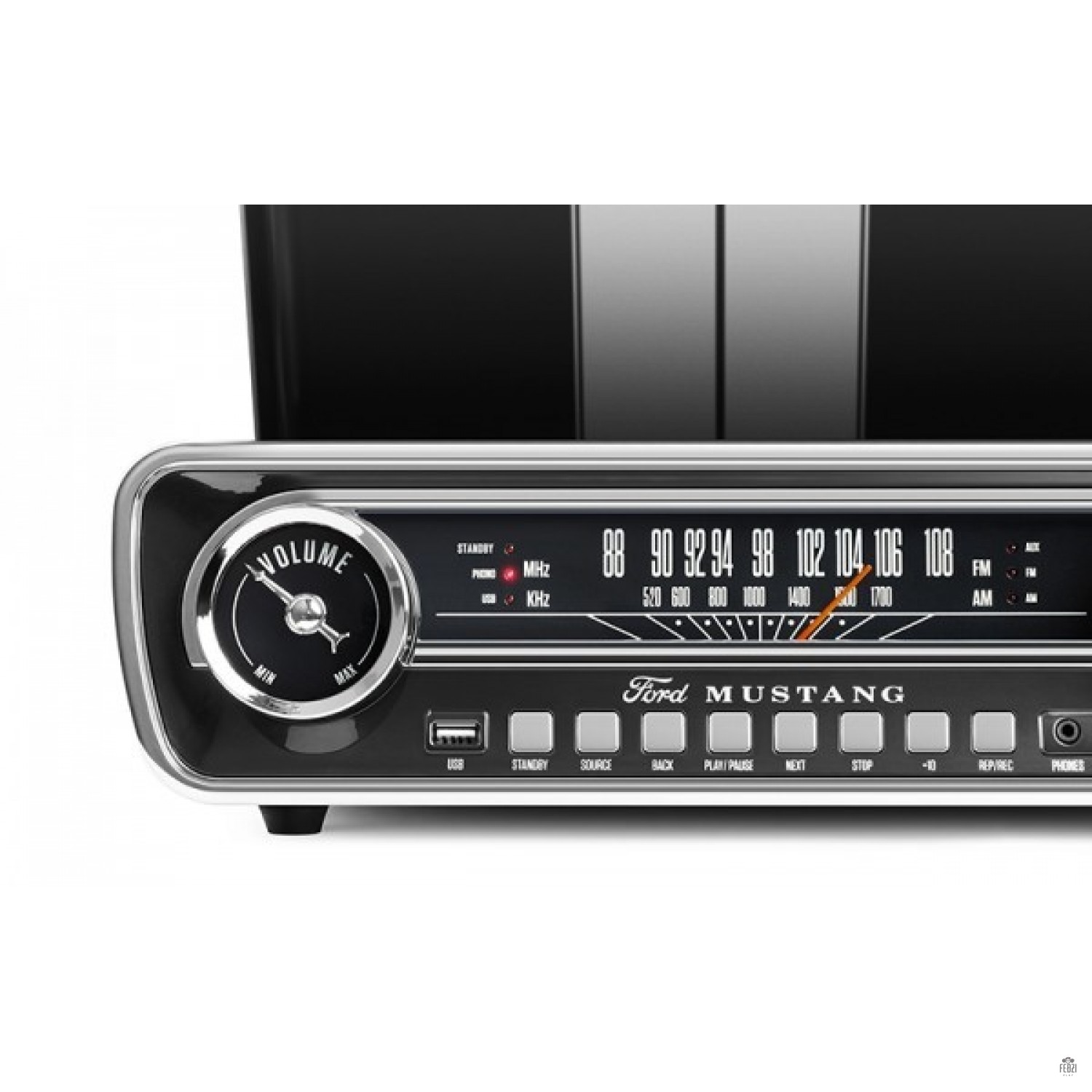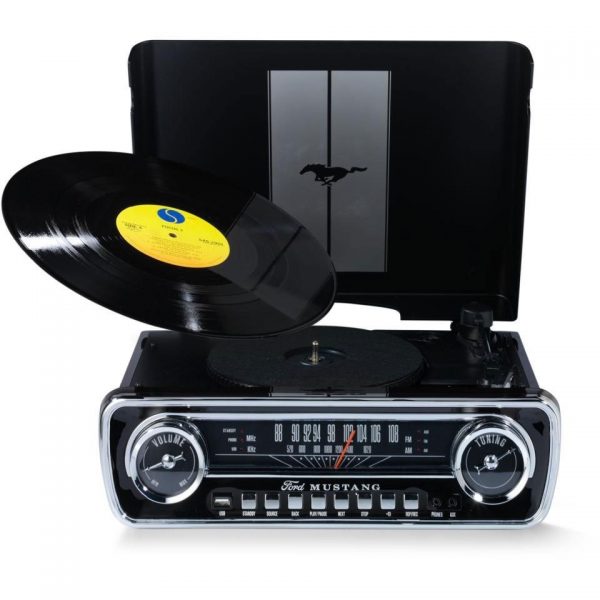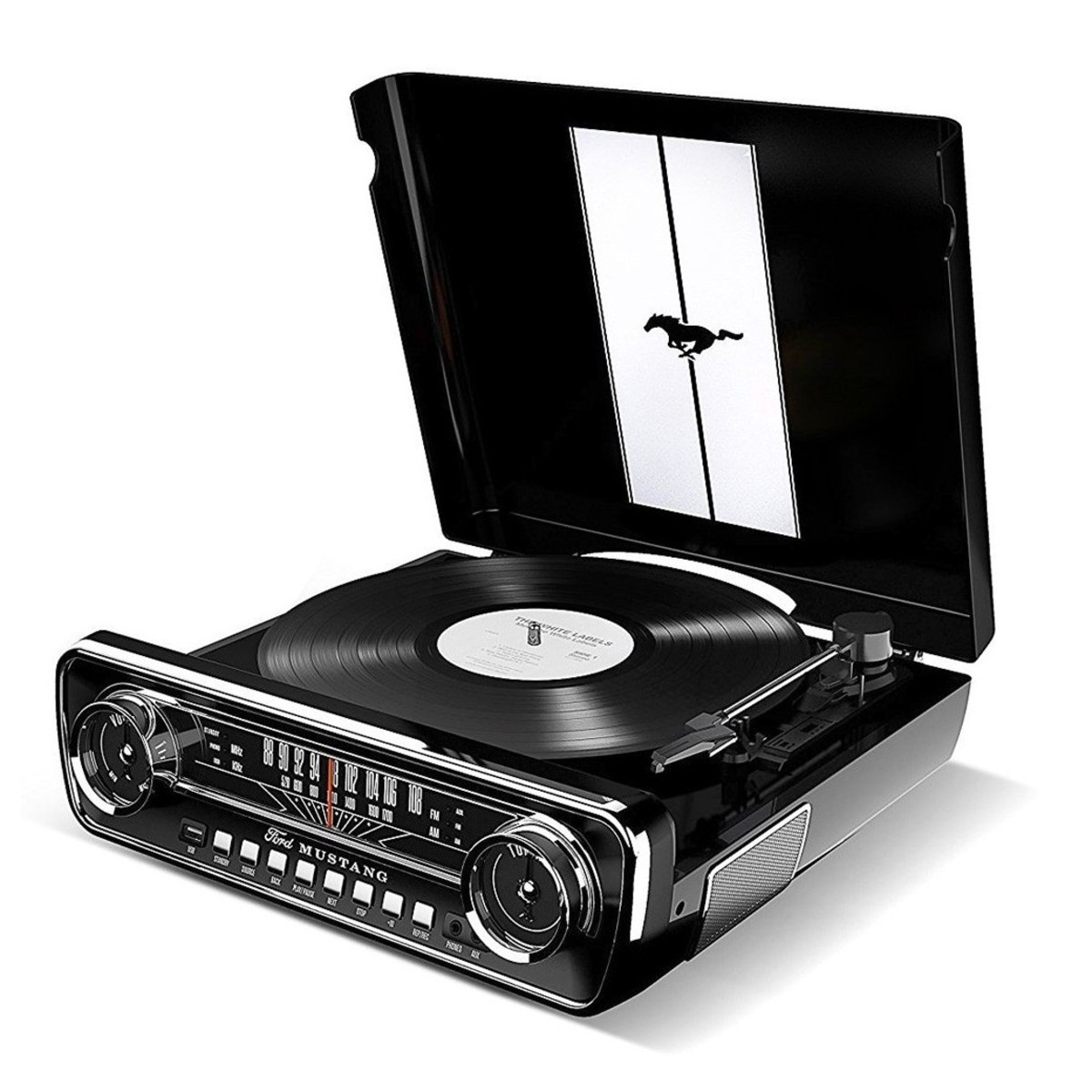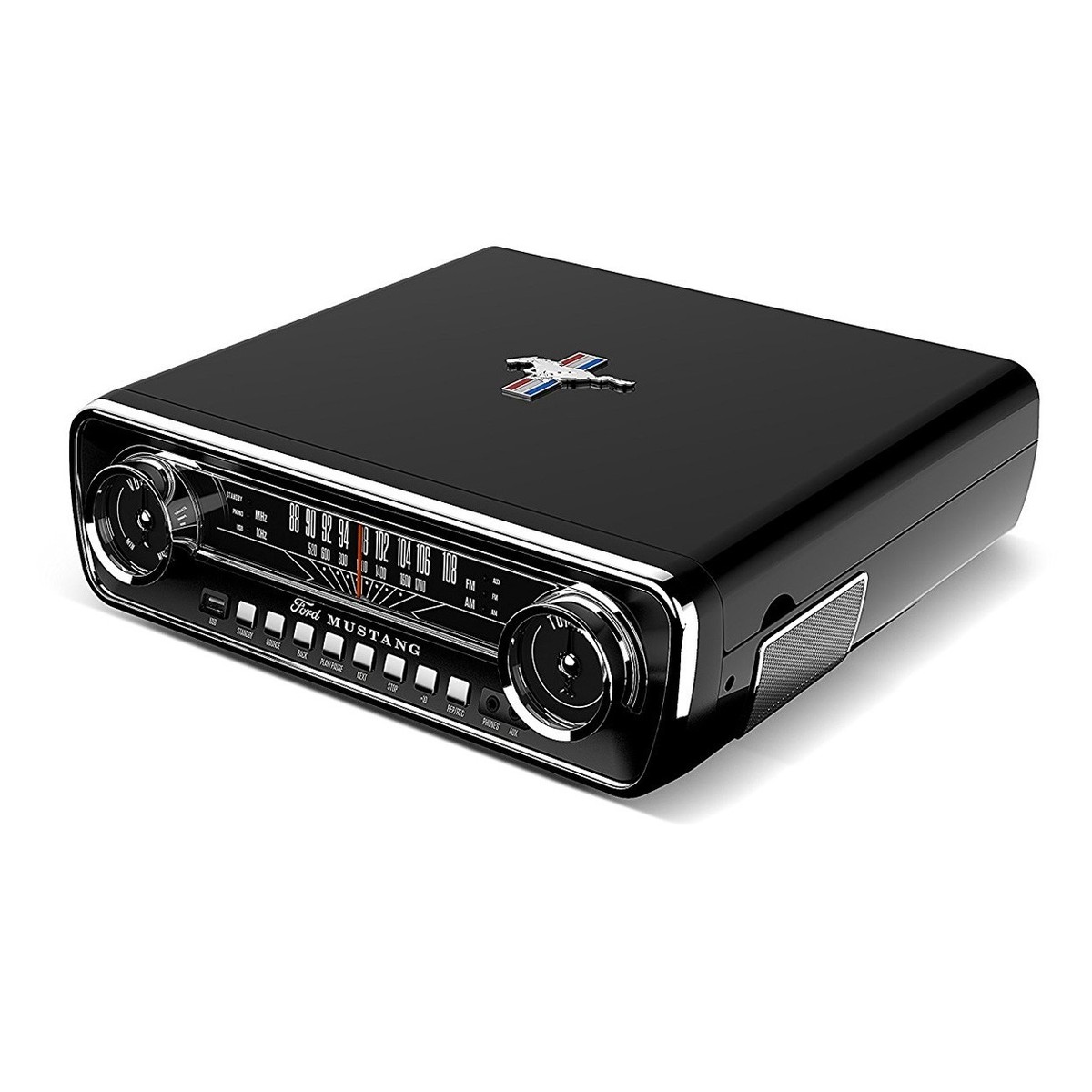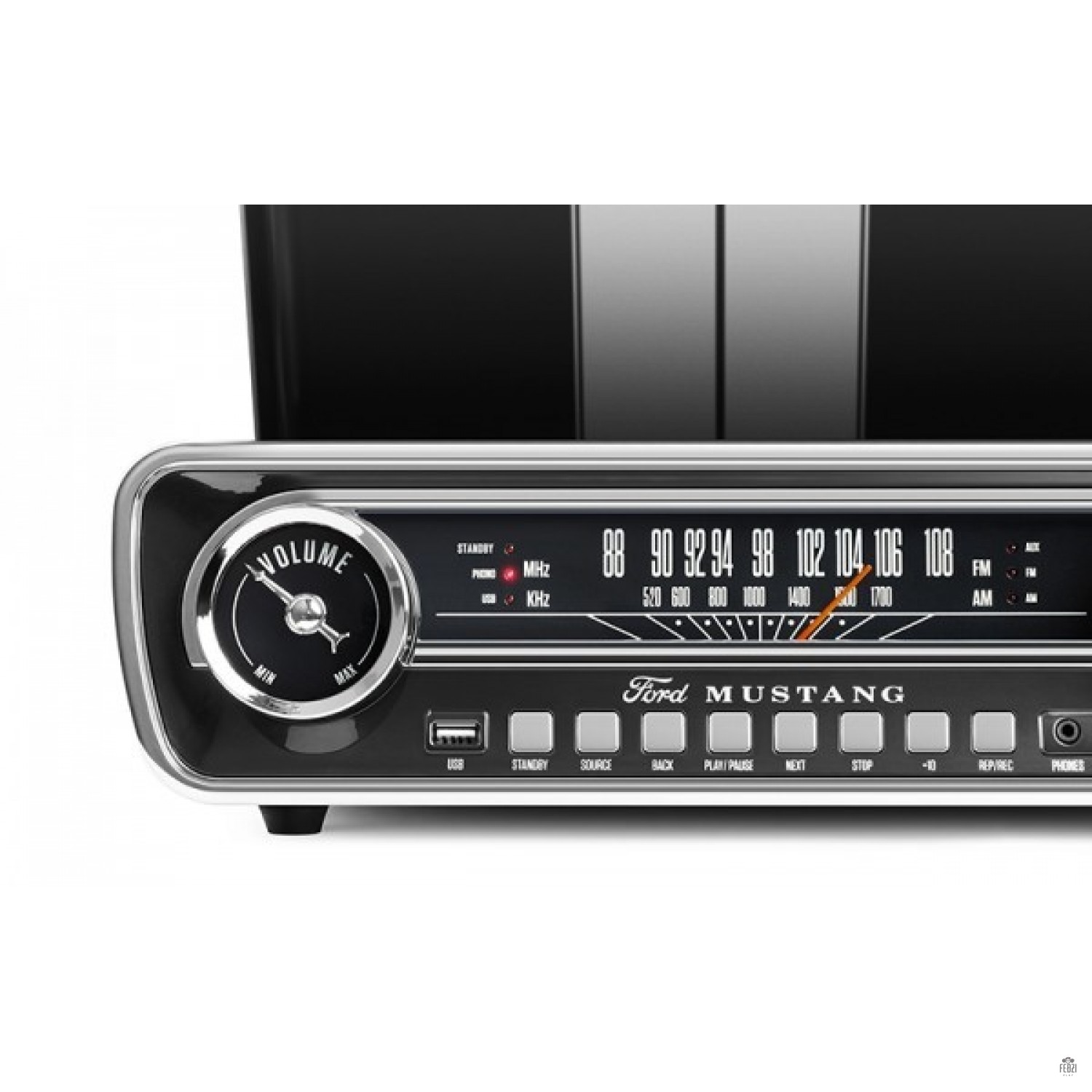 The ION Mustang LP is one of the most versatile turntable/music centres on the market
Providing four playback methods for optimal flexibility. The Mustang LP Turntable allows you to play music via Turntable, Radio, USB and AUX input. At the heart of the Mustang LP is the 3-speed belt-drive turntable, designed to play your vinyl records. The integrated AM/FM radio features a sensitive tuner, allowing you to tune into your favourite stations. It also includes built-in speakers and a headphone jack for private listening.
Digitise Your Favourite Records
One of the most unique features of the ION Mustang LP is the ability to digitise your favourite vinyl records directly to a USB thumb drive. The internal amplifier ensures that you capture your records with immense quality, for optimal audio performance. Also included are stereo audio outputs (RCA jacks) for connecting the unit to external speakers.
Mustang-Inspired Design
The car inspired style is based on the Ford Mustang '64 car design, incorporating the same style and colour scheme for a truly unique turntable and media centre. The retro style design features sensitive speedometer-style AM/FM tuner as well as volume controls in the same style. The front-panel is made to look like a car radio with speed-dial style controls. It features an integrated cover that looks like you are opening up a car engine when it is raised.
4-in-1 retro music centre with Turntable, Radio, USB and Aux input
3-speed belt-drive turntable plays all your records
Sensitive AM/FM tuner with "speedometer" look
Records your albums onto USB flash drive
Auxiliary input for connecting and playing other devices
Built-in speakers and headphone jack for private listening
Exclusive '65 Mustang styling makes you feel like you're cruisin' the open road
Stereo audio outputs (RCA jacks) to connect to external speakers
78 RPM stylus sold separately at ionaudio.com