ION luxe LP vinyl player
WIRELESS BLUETOOTH-ENABLED TURNTABLE WITH BUILT-IN STEREO SPEAKERS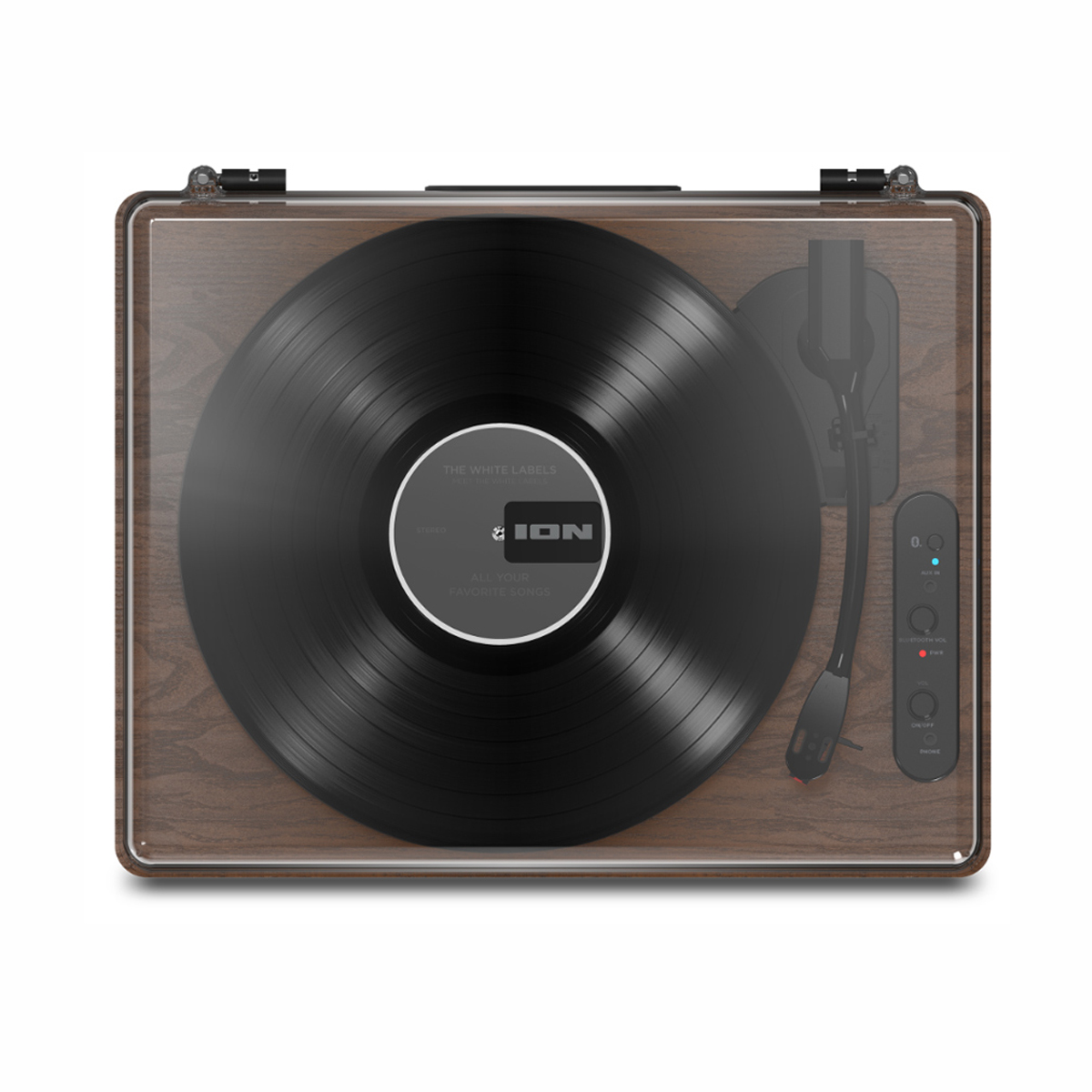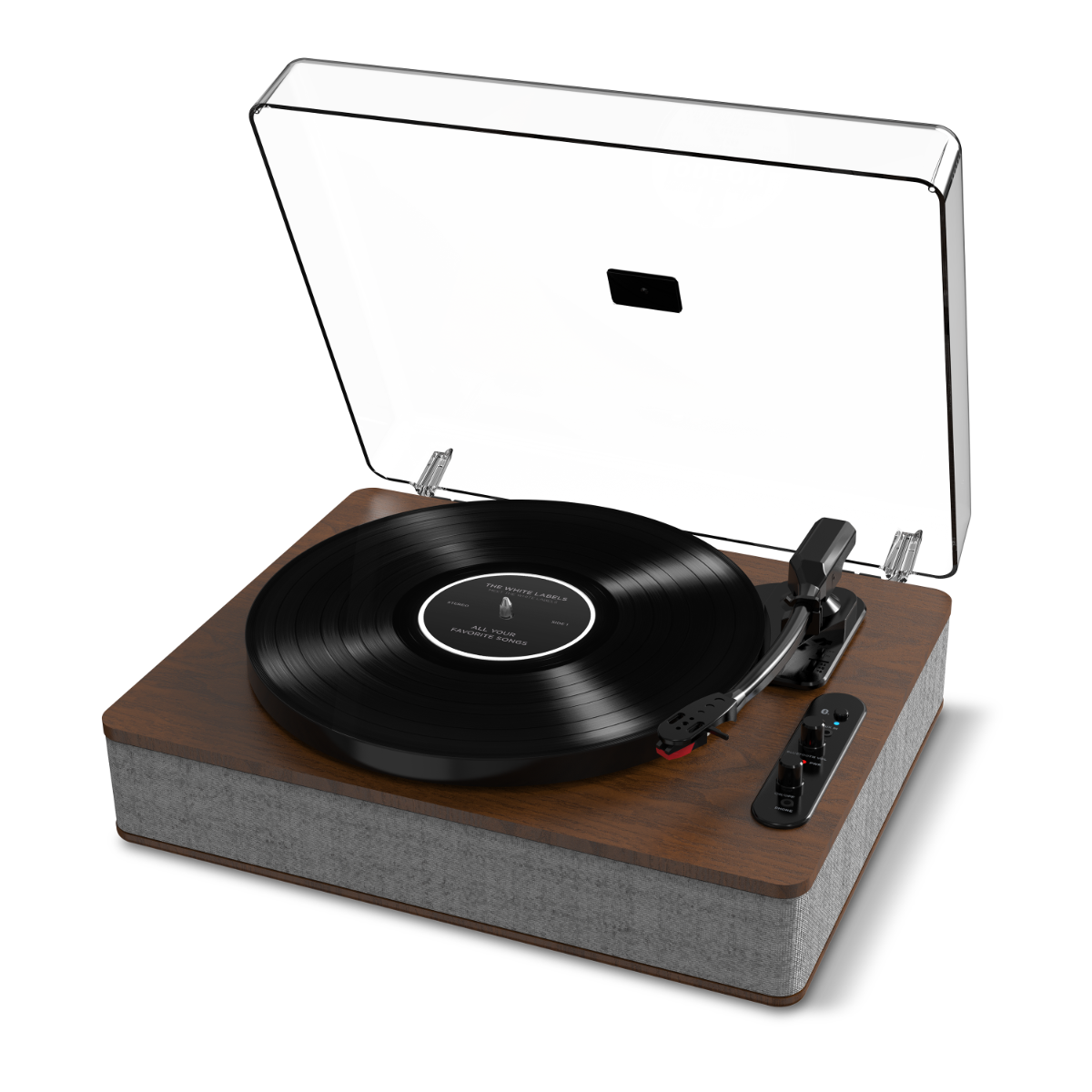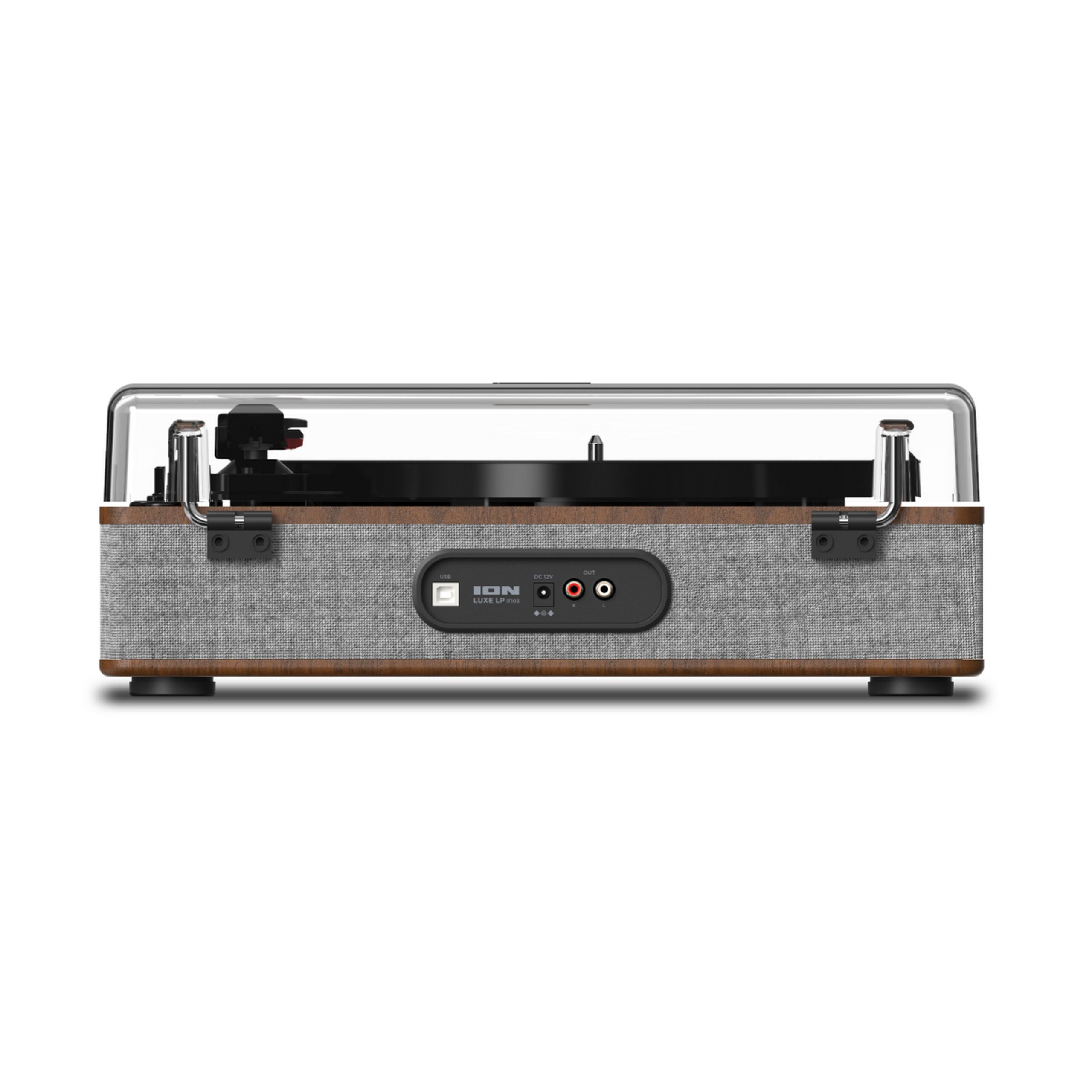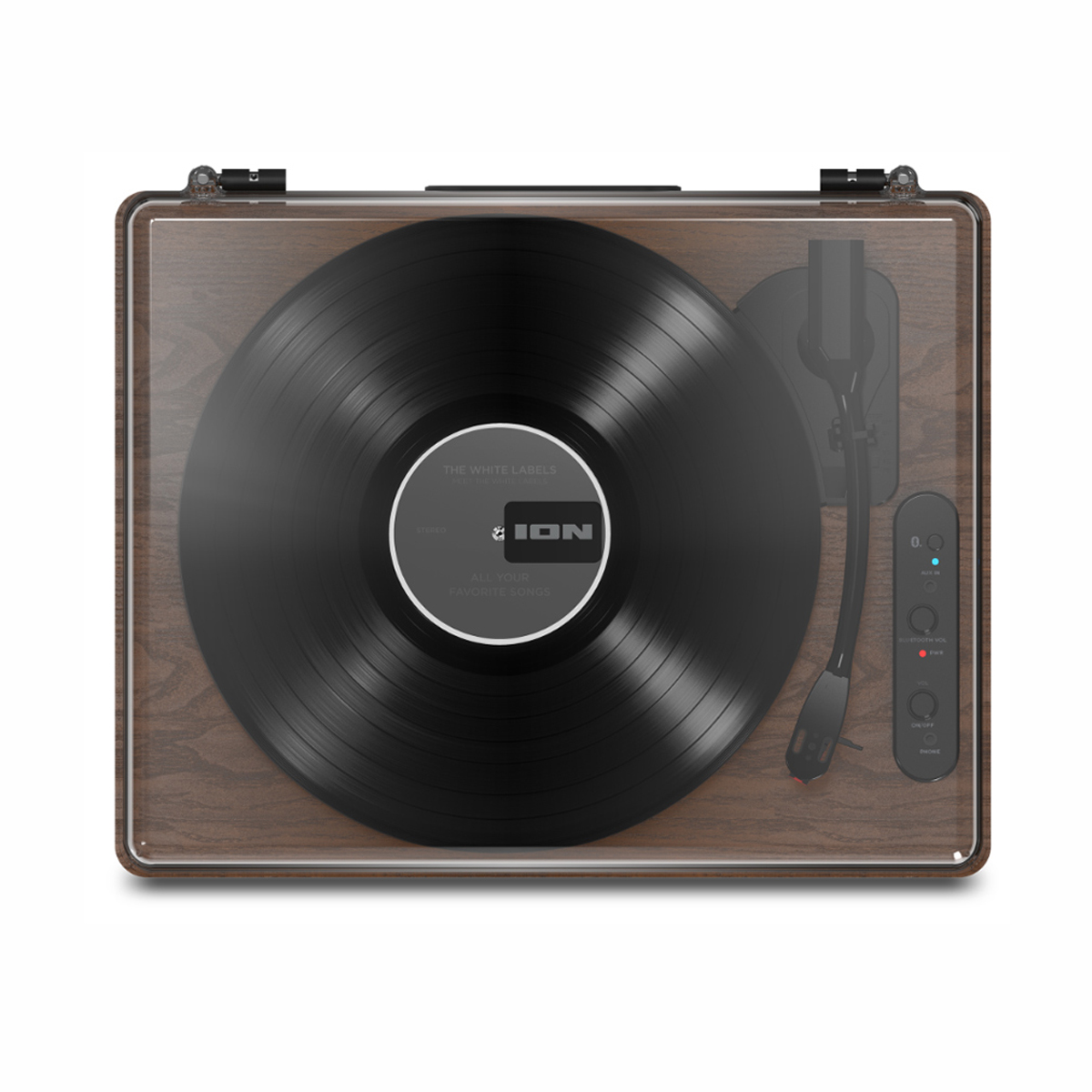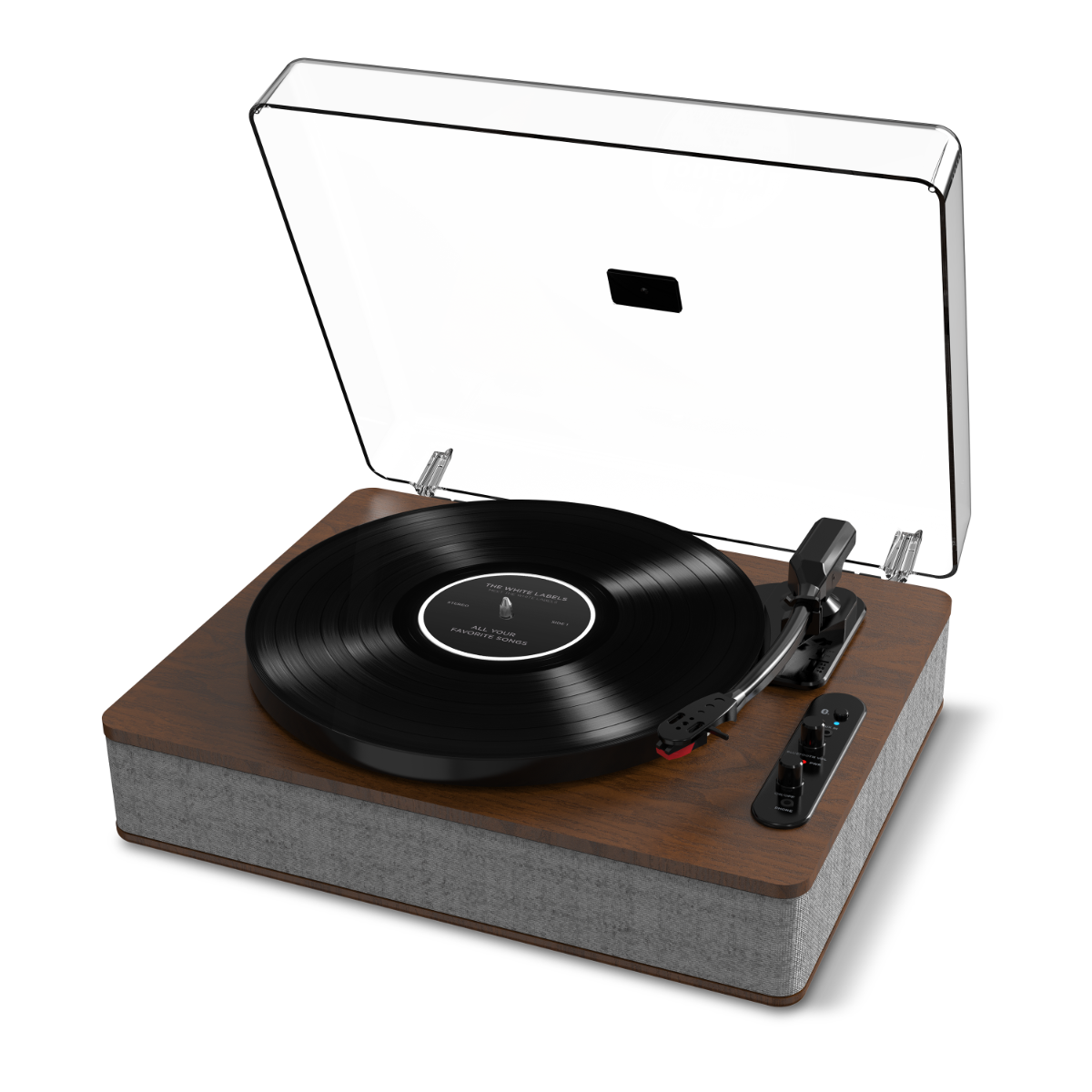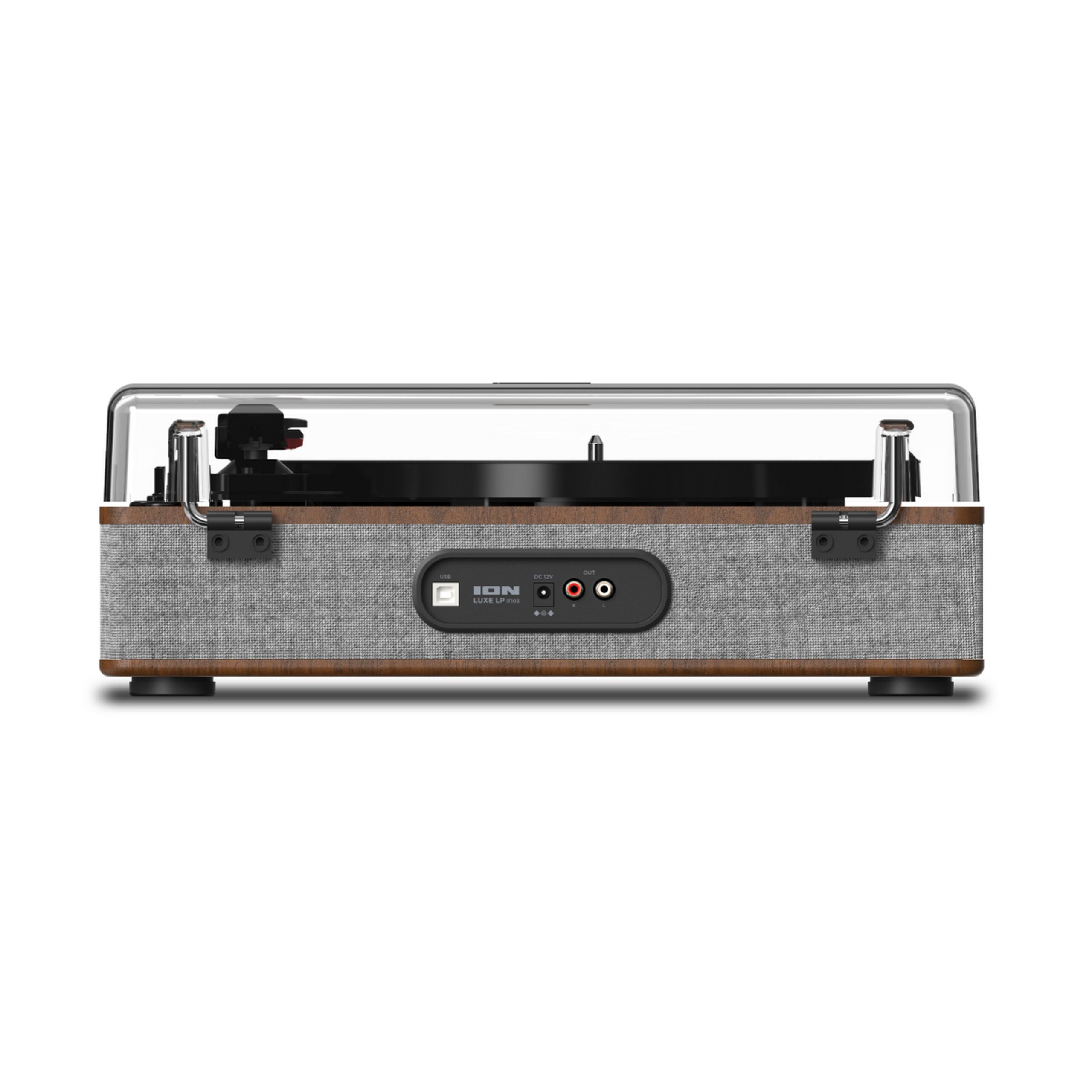 Rediscover Your Classic Records
Listen, connect, and convert. Luxe LP™Ã¯Â¸Â is a simple all-in-one turntable that makes it easy to enjoy your records and convert them to digital music files on your computer. Luxe LP™ comes with built-in stereo speakers so you can just kick back and listen to your records. With Luxe LP™Ã¯Â¸Â, you can send the sound from your records wirelessly to any Bluetooth speaker. Put Luxe LP™ where it's convenient for you and put your Bluetooth speaker where it sounds best—the sound is transmitted wirelessly and your days of fumbling with connection cables are finally over.
3-SPEED TURNTABLE Plays all your 33 1/3, 45 and 78 RPM records
BUILT-IN SPEAKERS For great sound
TRANSMITS BLUETOOTH Streams music from LPs to any Bluetooth-enabled speakers
USB CONVERSION Converts songs into digital files
EZVC FREE DOWNLOAD Download digital conversion software for free!
FULL-SIZED PLATTER Provides complete LP support for best sound
RCA OUTPUT Connects turntable to external system
1/8" HEADPHONE JACK Connect your headphones for private listening
AUTO-STOP Platter conveniently stops spinning at end of the record
DUSTCOVER INCLUDED Protects your unit from dust, adds style