Medeli MC37A Mini Keyboard
Great mini keyboard for the younger player at home with an USB computer connection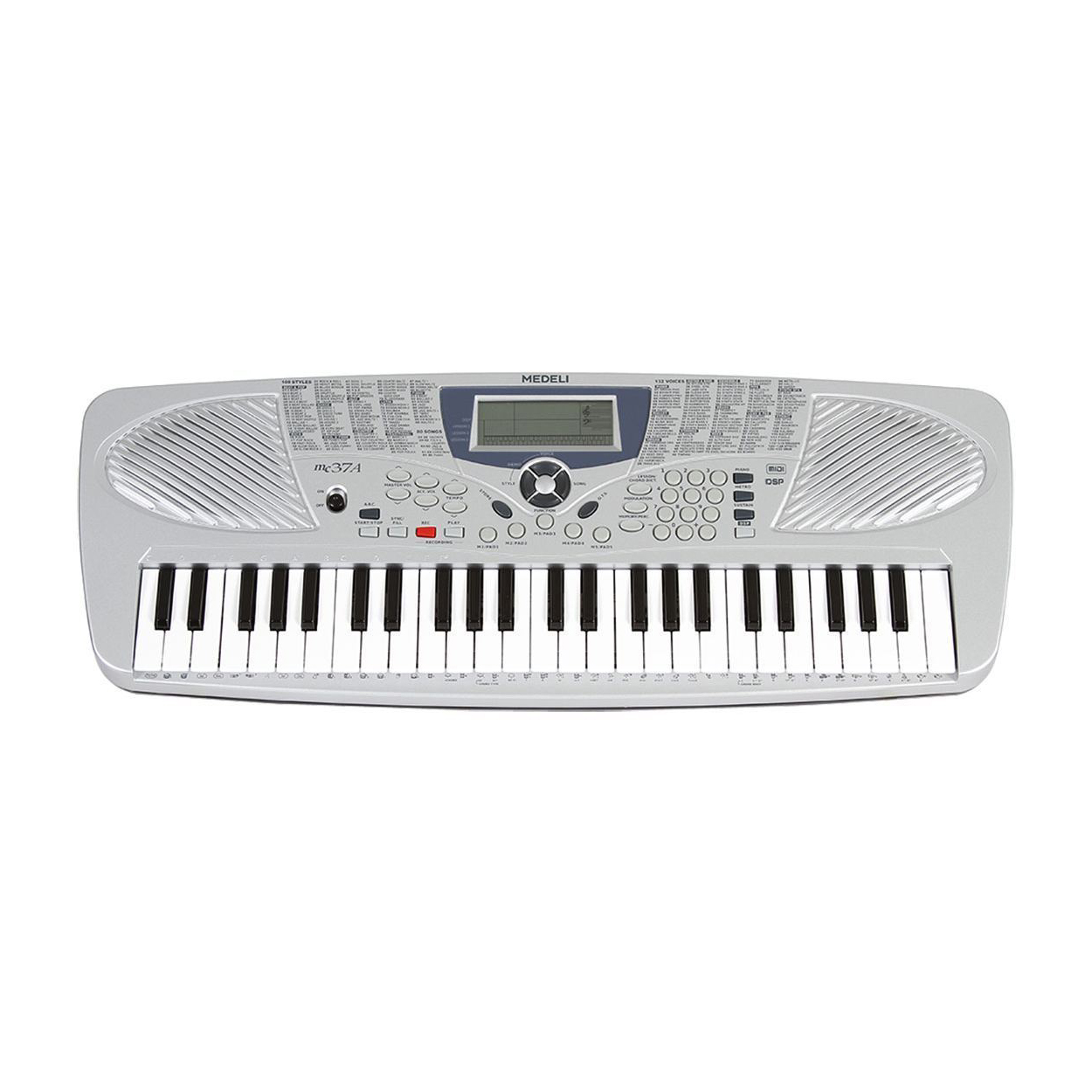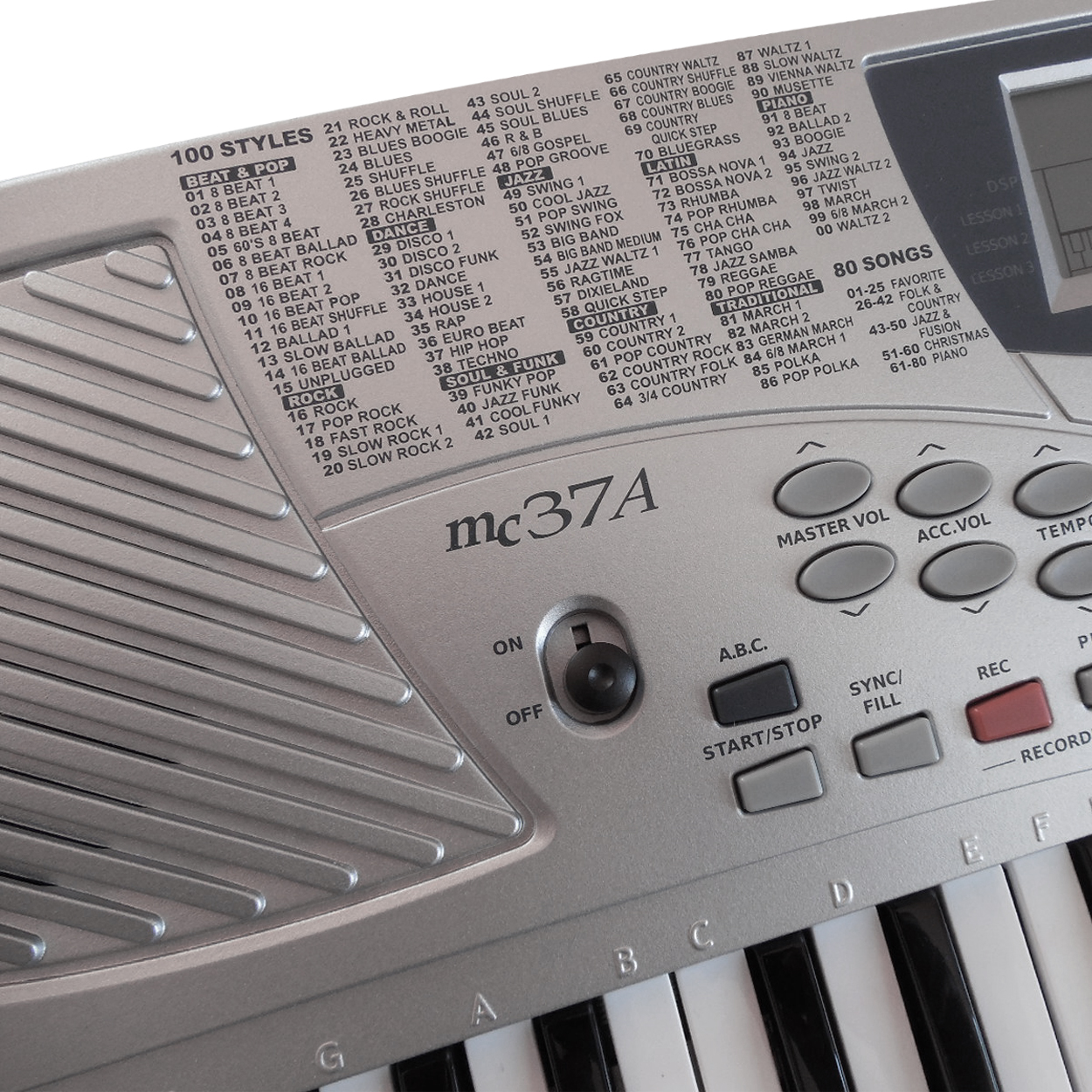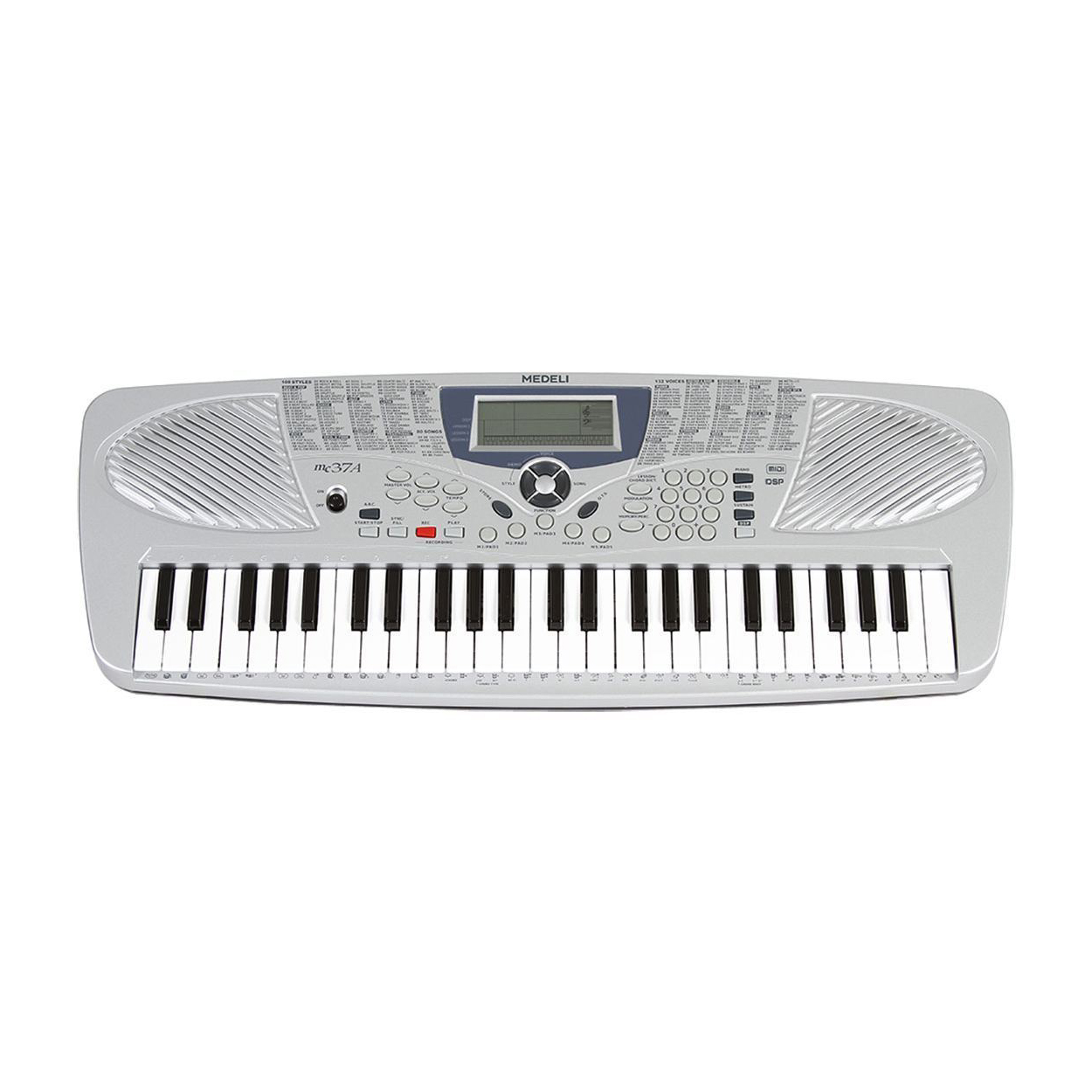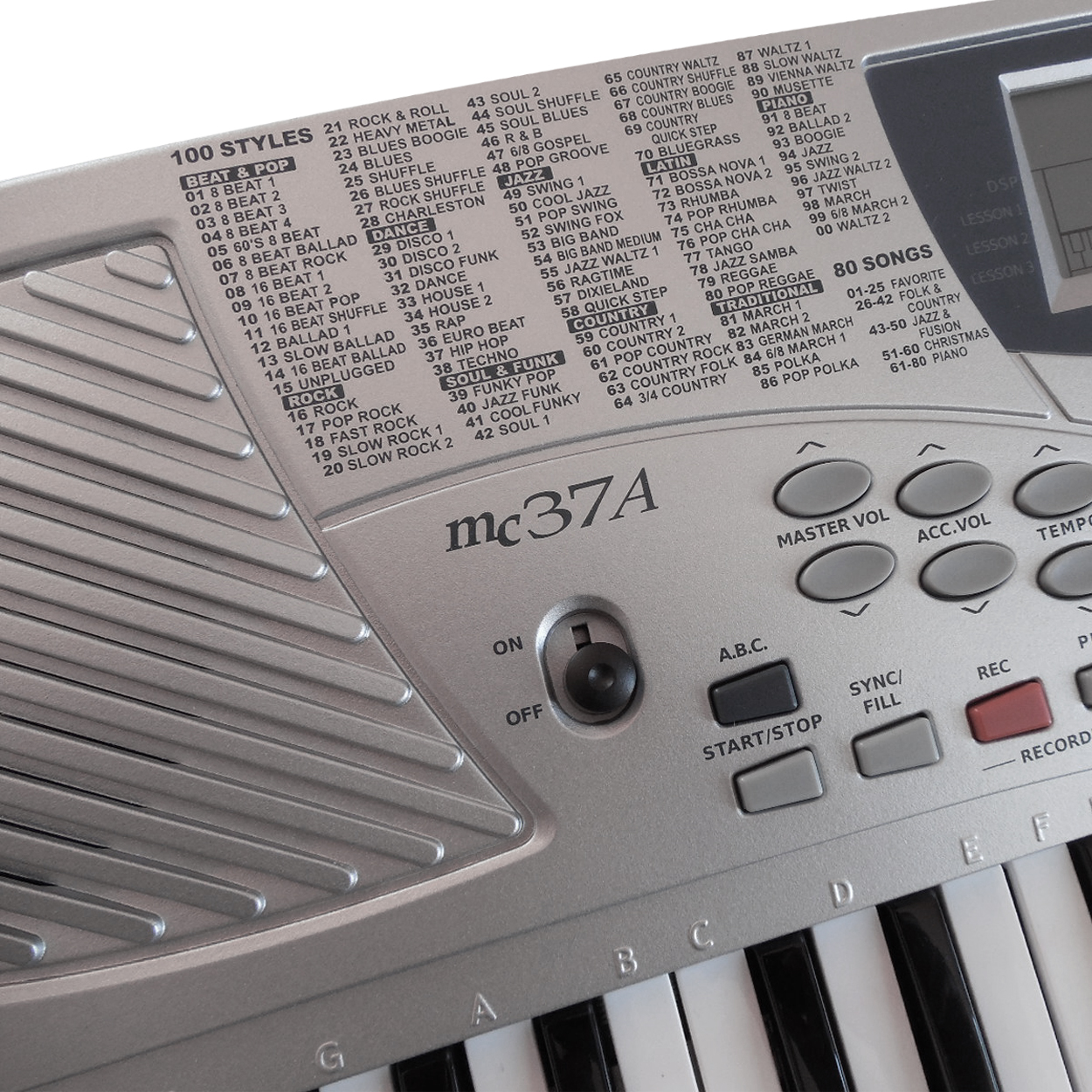 The best of the best in a very handy size!
Start right with the MC37A, designed to be the perfect beginner keyboard. Select from 132 different voices, as well as 8 piano sounds, 8 organ tones and 16 guitar/bass options. The MC37A also offers 80 preset songs, plus a collection of drum beats, to which you can play along.
Intelligent Learning System
Learn correctly with Medeli. The MC37A's built-in smart learning mode provides a variety of ways to help you hone your piano skills. You can take lessons, learn new songs and record your practice sessions to review.


Sound Options
132 different voices
8 piano sounds
8 organ tones
16 guitar/bass options
View selection on LCD screen
FEATURES FOR FLEXIBILITY
49 touch response keys
100 styles and 80 songs
Connect to your computer via USB
Battery power option enhances portability
Sing along via the included microphone input

49-note, mid-size-key model that goes from C to C
USB I/O that allows it to operate as both a stand alone keyboard with internal sounds and as a computer controller
8 different piano sounds, 8 organ tones, and 16 different guitar/bass voices and, via the on-board USB jack, you can access sounds from any computer music program
Music Tutorial System for beginners and students