Hercules DJControl Mobile 1
The perfect bundle to start djing on the go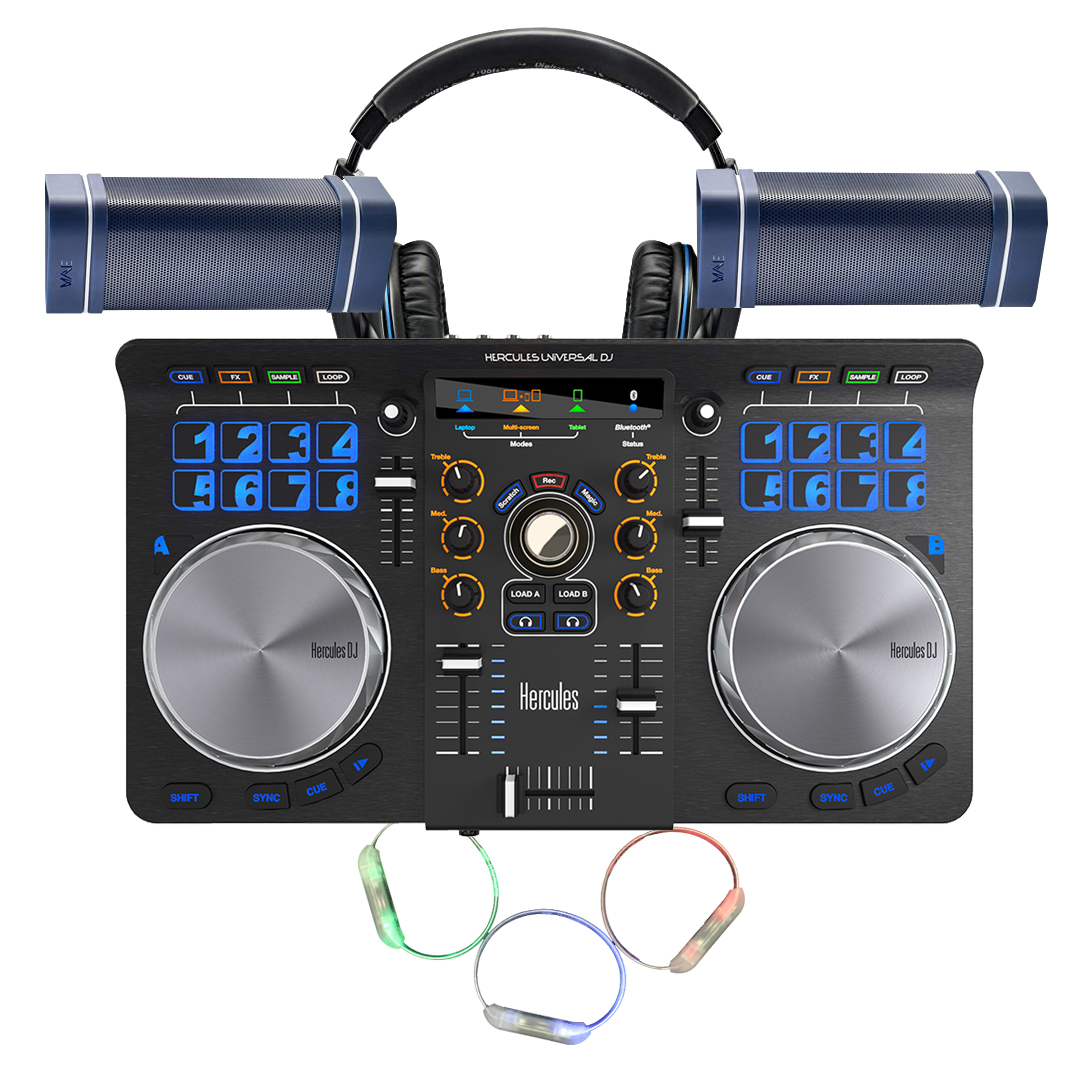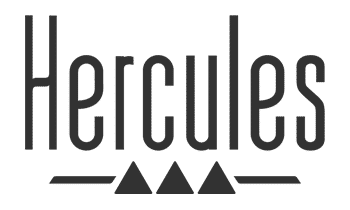 ---
$375
PRICE DROPPED FROM $499
---
---
---
The one that works on both!
Whether on your smartphone or your laptop, when you're traveling, while you're out and about (on your own, or with friends), music is your constant companion: it's a part of you. So turn your passion into a perfect mix with the ideal ecosystem for all connected DJs: the Hercules Universal DJ controller. Thanks to built-in Bluetooth® wireless technology, you can even mix using your smartphone or tablet. Your adventure starts right here and now: say hello to total freedom, with no constraints.
A pair of super portable quality speakers
This offer is bundled with pair of WAE PLUS series portable speakers with 20W RMS.
Hercules WAE has designed and developed an all-terrain speaker that just laughs off dust, sand, water sprays and more. It'll be right there with you throughout all your adventures, no matter what kind of conditions you find yourself in: say hello to the Hercules WAE Outdoor 04Plus.
What in the package
1- Universal DJ controller
2- Pair of WAE PLUS series speakers
3- Stagg SHP2300 closed type headphone
4- 5 LED wristbands
5- Djuced full software bundled
2 decks
1 central mixer
2 jog wheels:
- 3" / 75 mm in diameter
- Touch-sensitive jog wheels and SCRATCH mode
Wirelessly connect your Andoid or IOS device with Bluetooth wireless technology.
4 modes (Loop/Fx/Sample/Hot Cue) per deck
Separate modes per deck
Temporary Loop mode with the pads, and permanent Loop mode with the encoders
Even more functions with the SHIFT button
Dedicated SYNC, Cue, Play/Pause buttons
4 pads per deck with multicolored lighting (colors: red, blue, purple)
Bluetooth 3.0 A2DP wireless technology
RMS power: 2 x 2.5 W RMS
Total output power: 10 W peak power
Frequency response: 130 Hz – 20,000 Hz
Rechargeable 3.7 V 1500 mAh Li-ion (lithium-ion) battery
IP66 certified
Magnetically-shielded system won't disturb your surroundings
RoHS compliant product