Behringer FBQ2496-EU Feedback Destroyer Pro
2-channel Feedback Suppressor with 24-bit/96kHz Sampling Rate, Ultra-fast Response, and Parametric EQ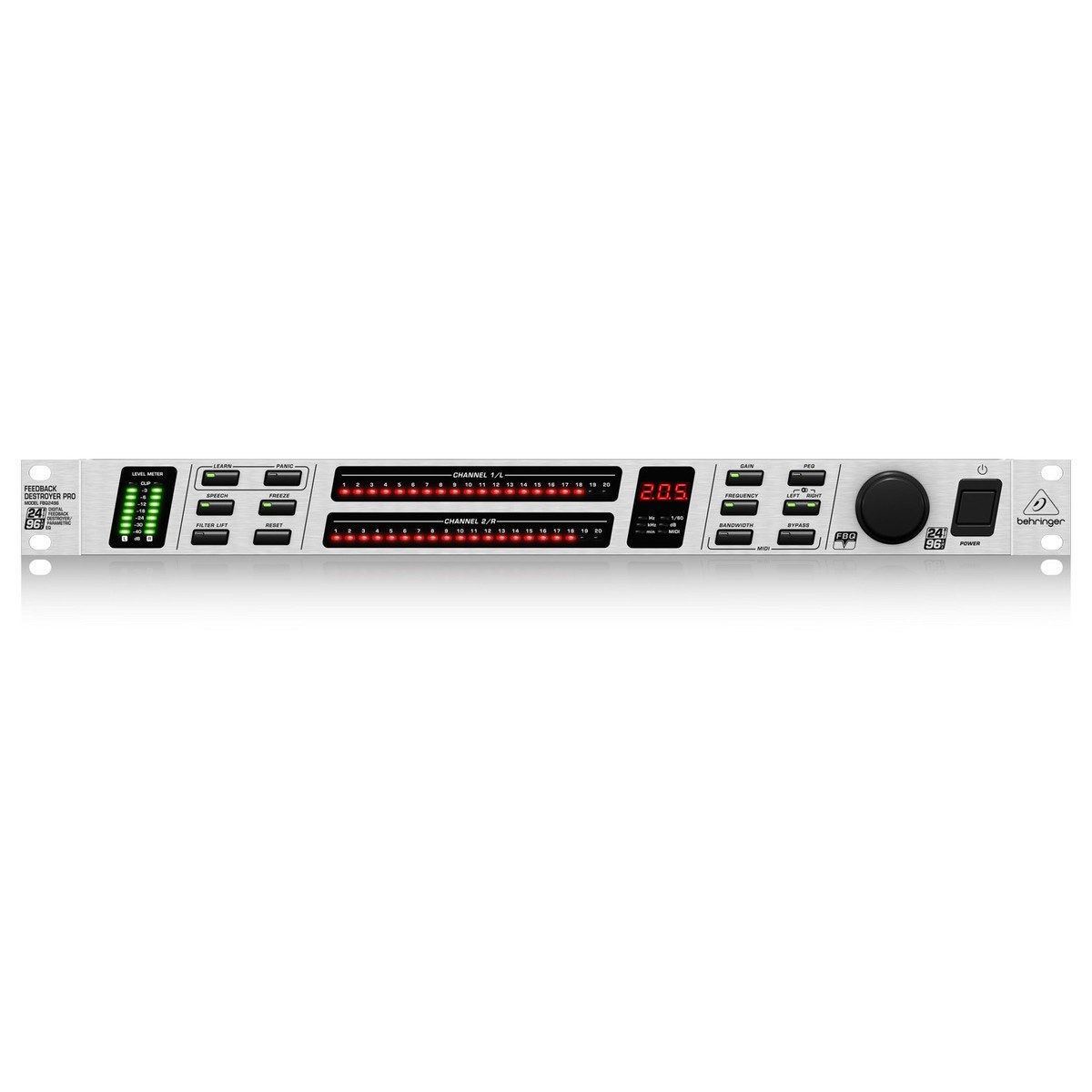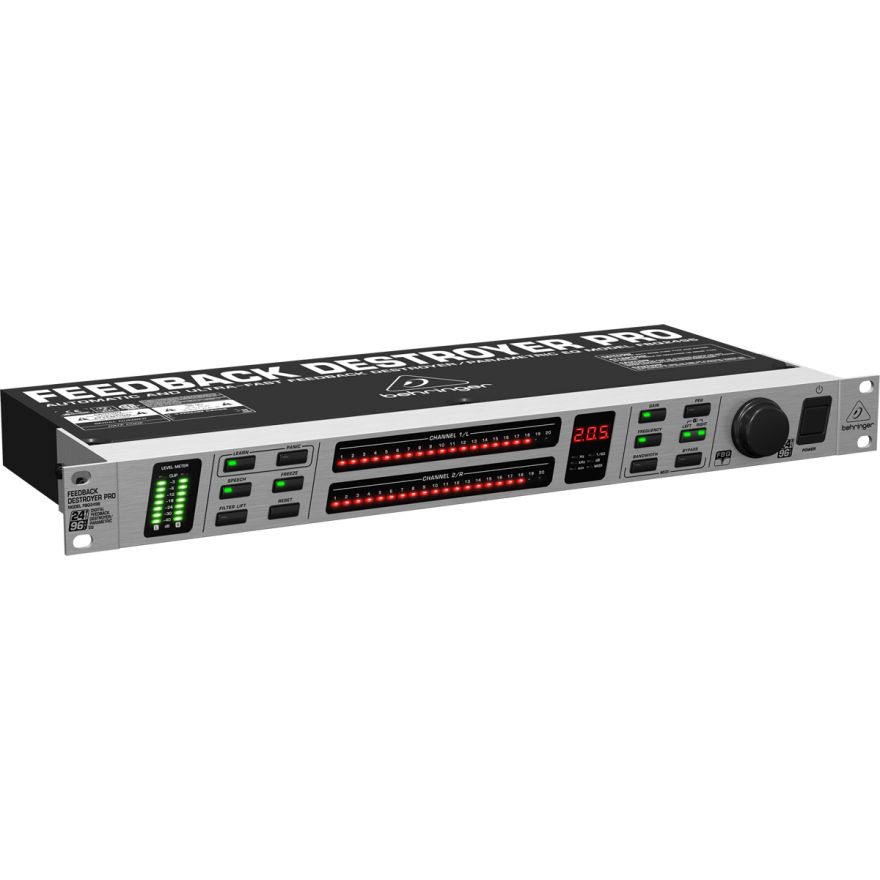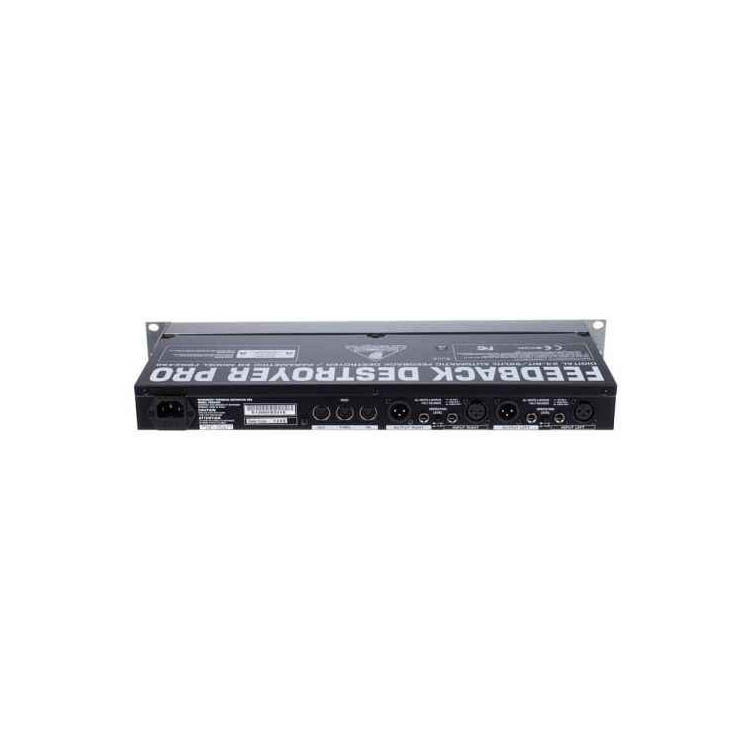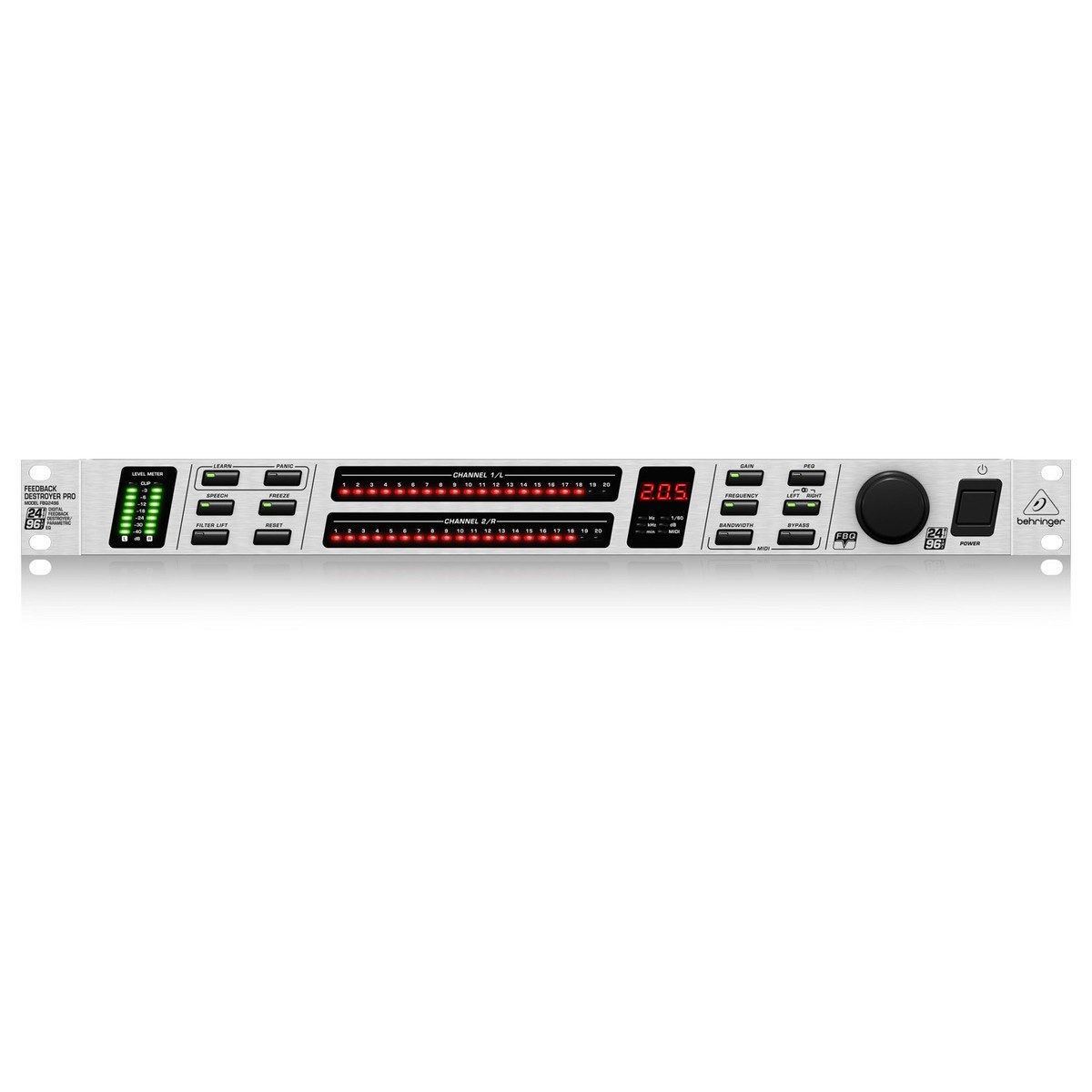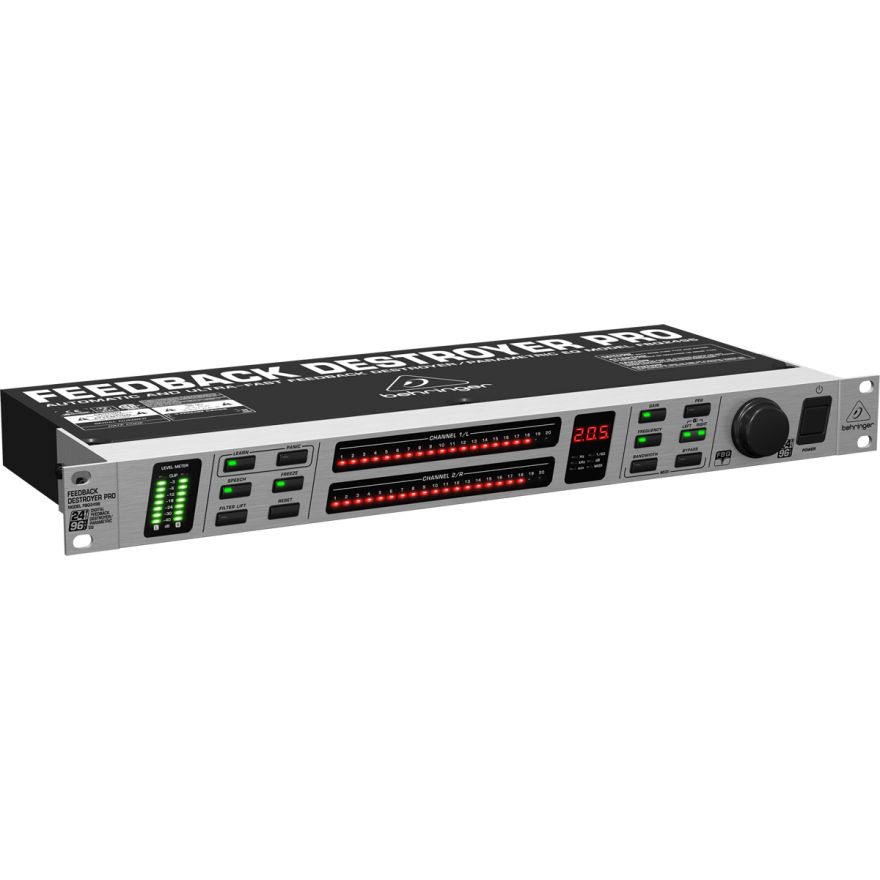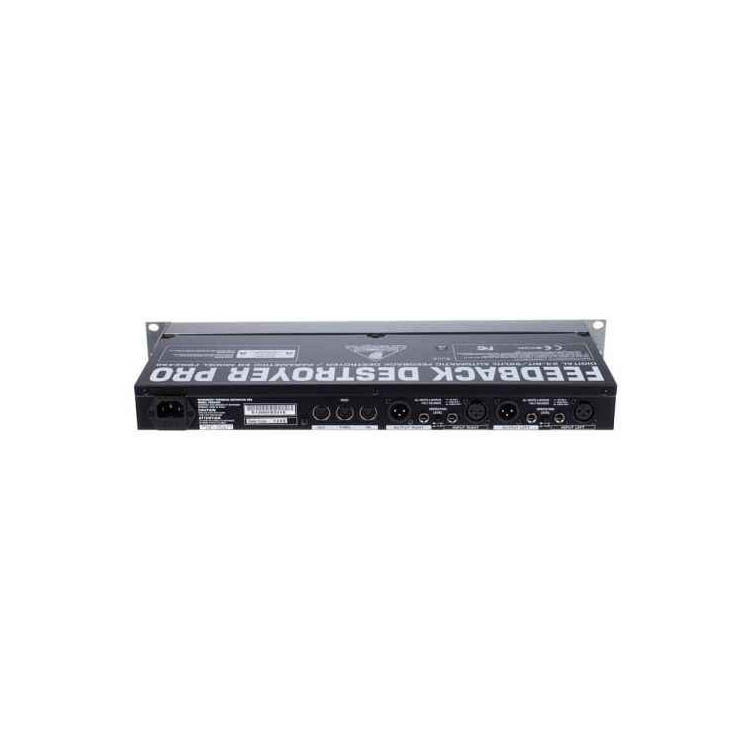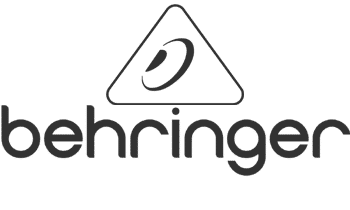 ---
$150
PRICE DROPPED FROM $273
---
---
---
Destroyer of Feedback
The Behringer Feedback Destroyer Pro FBQ2496 is the fastest feedback suppressor on the market. With its lightning-quick feedback detection, the FBQ2496 will safeguard you and your audiences from feedback. The "search-and-destroy" algorithm automatically pinpoints up to 20 feedback frequencies per channel, then sets ultra-narrow notch filters to knock out feedback frequencies - leaving the rest of your signal untouched. Auto Mode continuously monitors the mix, resetting programmed filters automatically, while the Manual Mode lets you tweak up to 40 parametric filters for frequency, bandwidth and gain. Exterminate feedback effortlessly with the Behringer Feedback Destroyer Pro FBQ2496
Intelligent Feedback Suppression
With its ultra-speedy feedback-detection algorithm, the Behringer Feedback Destroyer Pro FBQ2496 automatically and intelligently identifies up to 20 feedback frequencies per channel. The algorithm will then set very narrow notch filters - up to 1/60th of an octave - to "take out" feedback frequencies - leaving the remainder of your signal virtually untouched. Using the default Auto setting, plus the Panic button, you can have the FBQ2496 up and running in seconds.
Easy to operate
The Behringer Feedback Destroyer Pro FBQ2496's Auto Mode continuously monitors your mix, resetting filters automatically, while Manual Mode allows individual frequency, bandwidth and gain tweakage of up to 40 fully-parametric filters. Open MIDI architecture makes future firmware updates and flexible communication with other gear dead simple.
Always be prepared
With the Behringer Feedback Destroyer Pro FBQ2496's various modes, you can ace just about any live sound challenge - or use the FBQ2496 as a creative sound-shapinger. A single FBQ2496 can protect you from feedback in both your mono PA mains as well as your monitor mix. In the fight against feedback, the FBQ2496 Behringer Feedback Destroyer PRO is your knight in shining armor.
Automatic and Ultra-Fast Feedback Destroyer/Parametric EQ with 40 FBQ Filters and 96kHz Audio Performance
Ultra-high performance 2-channel 24-bit/96kHz Feedback Destroyer and Parametric EQ
Automatically and "intelligently" locates and destroys up to 40 feedback frequencies
Ultra-narrow FBQ filters for extremely effective feedback suppression, while keeping highest sonic quality
Panic button immediately takes action in feedback emergency situations
Set-and-forget default setting enables immediate and super-easy Feedback Destroyer performance
Auto mode continuously monitors the mix and automatically sets filters
Single-shot mode automatically detects and destroys feedback and locks filters until they are reset manually
Ultra-high resolution 24-bit/96kHz A/D and D/A converter plus 32-bit DSP for ultimate audio performance
Extensive MIDI implementation and user preset memories for instant program recalls
Balanced inputs and servo-balanced outputs with 1/4" TRS and gold-plated XLR connectors
Internal switch-mode power supply for 100-240V flexibility, low noise, and superior transient response
High-quality components and exceptionally rugged construction ensure long life