Hercules Universal DJ
The ideal ecosystem for connected DJs. Finally, control your mixes from all your devices - Android, iOS, PC and Mac!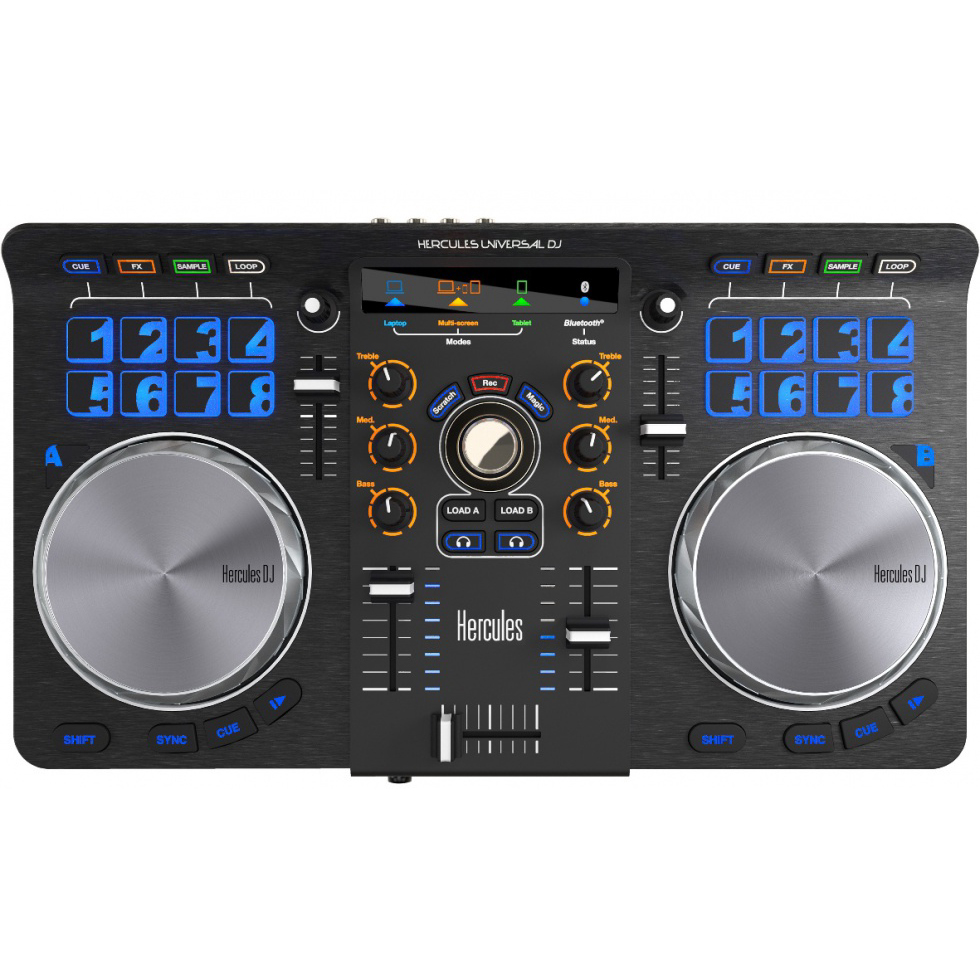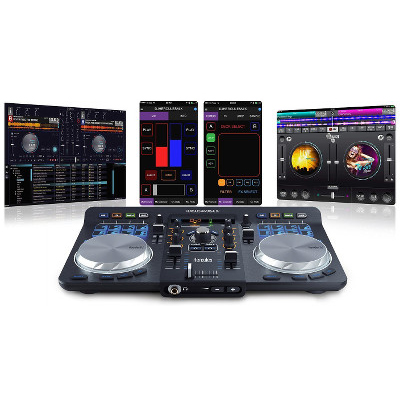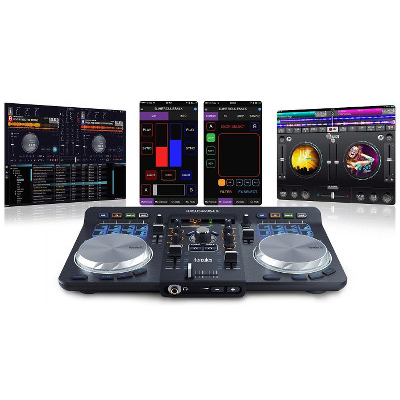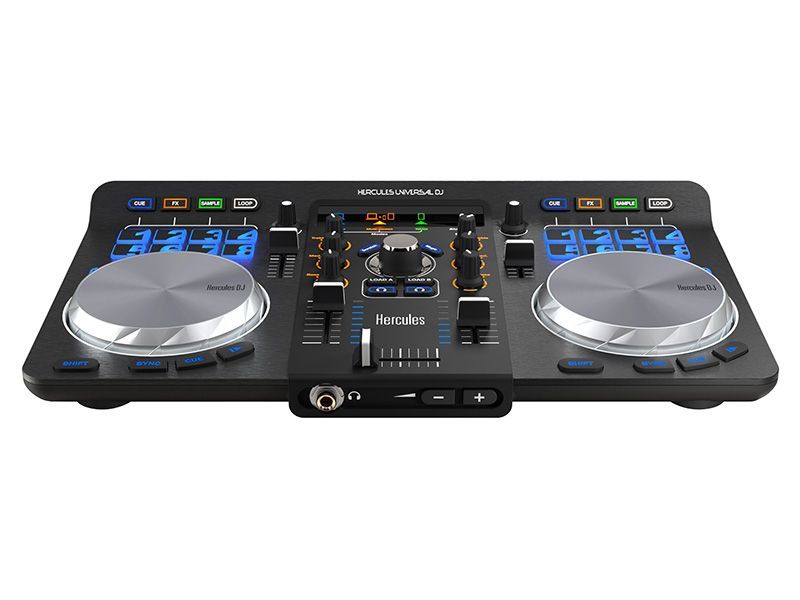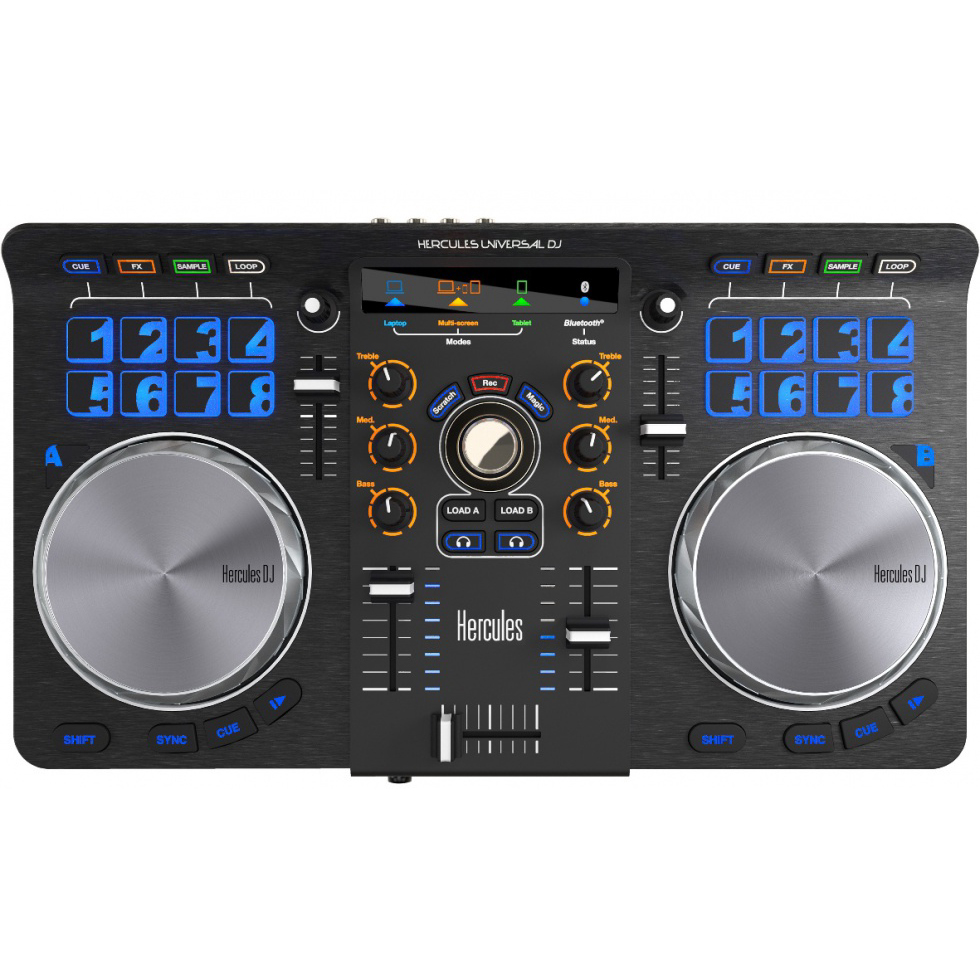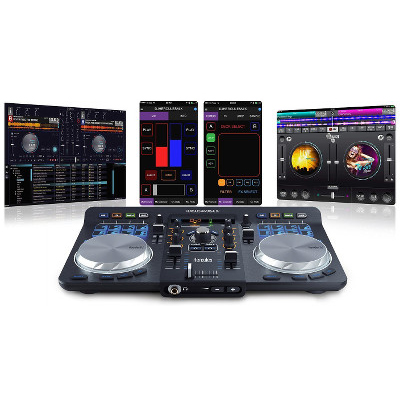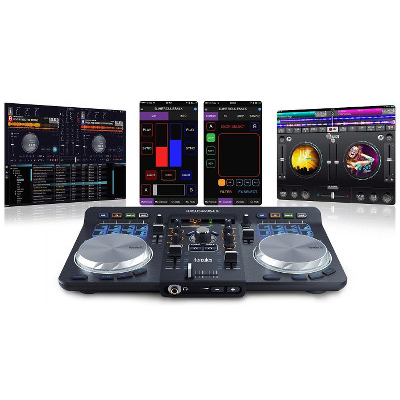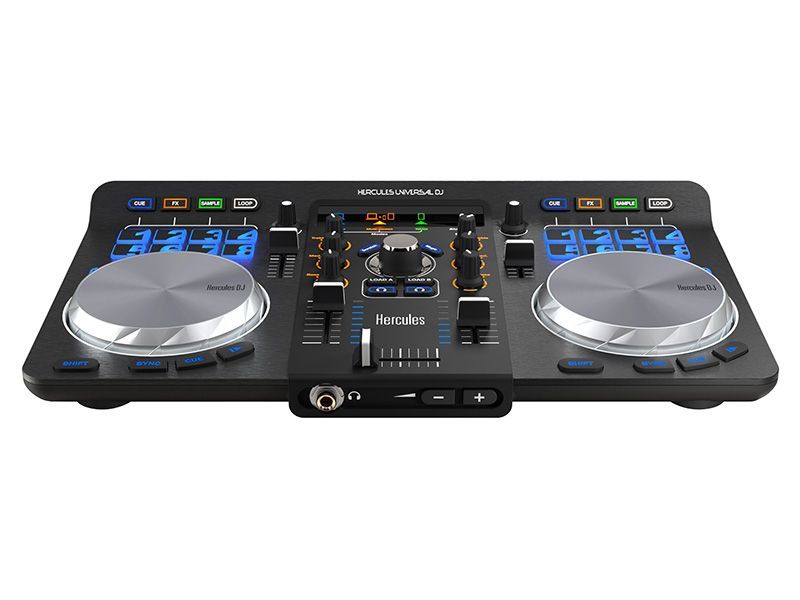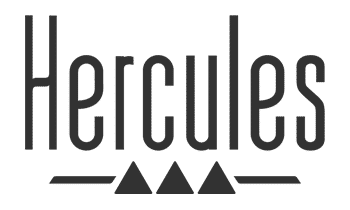 ---
$195
PRICE DROPPED FROM $330
---
---
---
The most portable DJ solution!
Whether on your smartphone or your laptop, when you're traveling, while you're out and about (on your own, or withrnfriends), music is your constant companion: it's a part of you. So turn your passion into a perfect mix with the ideal ecosystem for all connected DJs: the Hercules Universal DJ controller. Thanks to built-in Bluetooth wireless technology, you can even mix using your smartphone or tablet. Your adventure starts right here and now: say hello to total freedom, with no constraints.
UNIQUE AND INNOVATIVE
1 controller, 1 piece of software, 2 apps. 3 modes (laptop, smartphone, tablet). Honored at CES 2015 for its innovation.rnVia the external source input, connect your smartphone or tablet and instantly access all of your Spotify or Deezer playlists, and other online streaming services.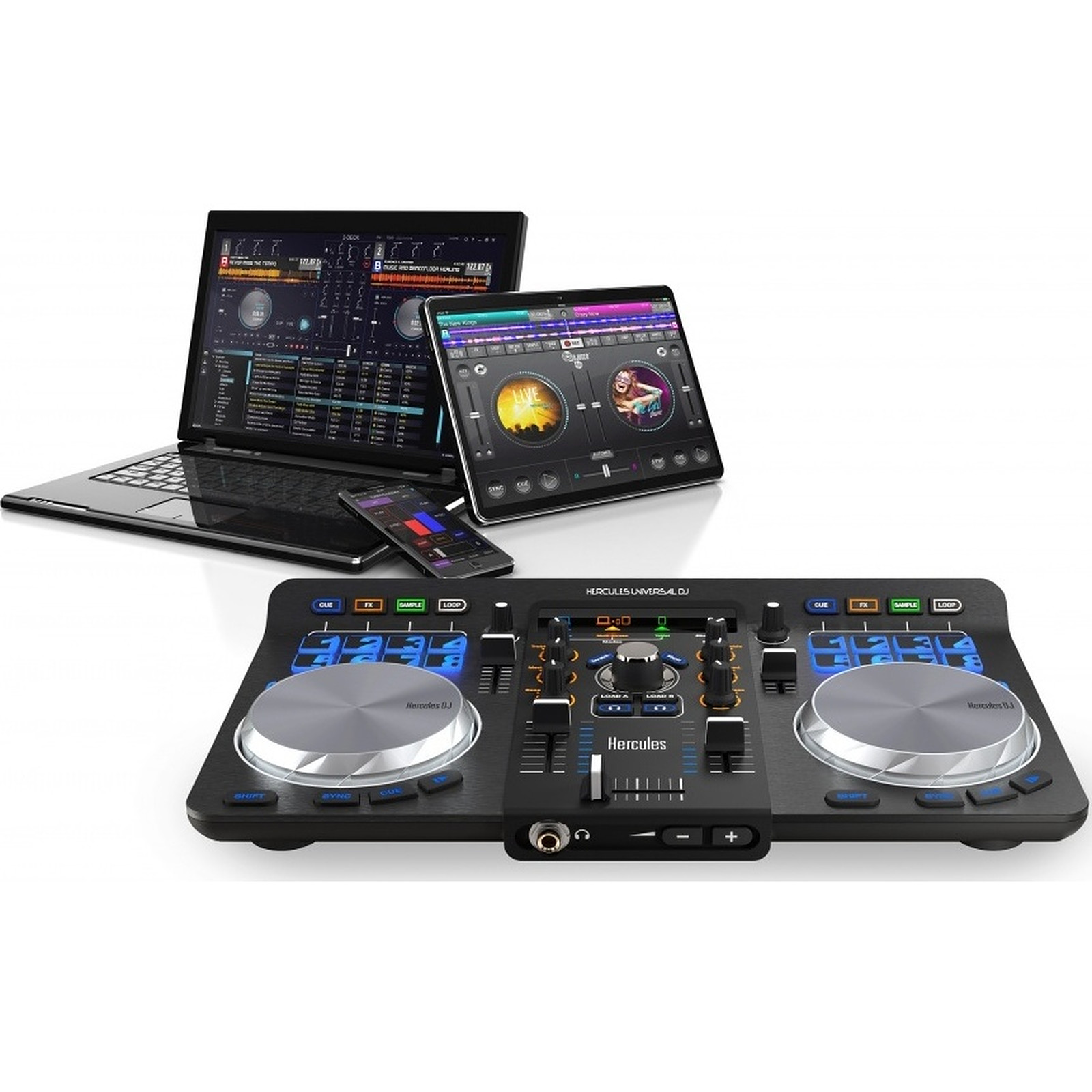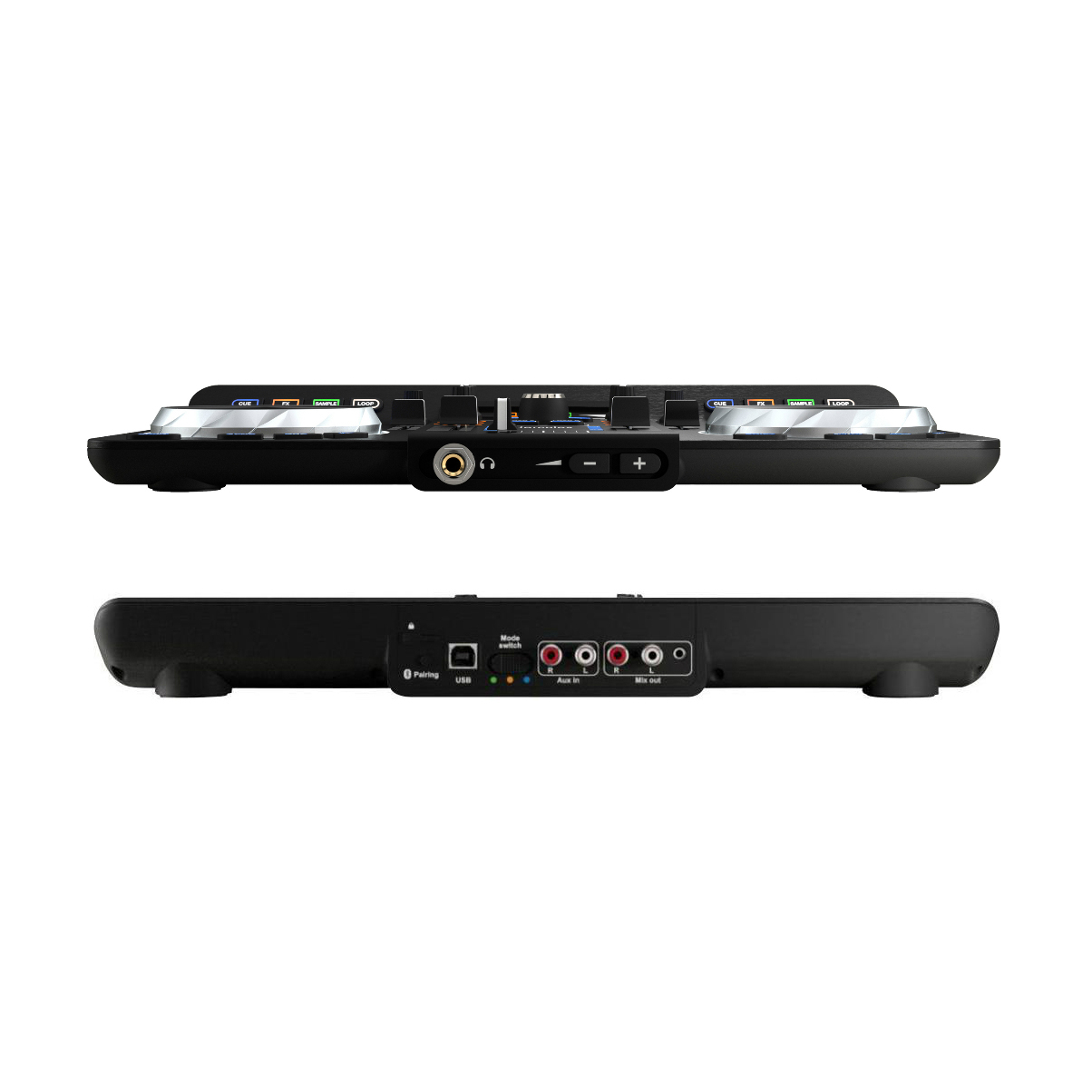 CREATIVE
Thanks to My Extender and My Remote in DJUCED Master via Bluetooth wireless technology, you can let your creativity run wild. Using just one finger, create combos with both loops and effects – an advanced feature usually reserved just for the pros! Being creative with your music has never been this simple and fun.
DJUCED free software included
DJUCED offers all you can expect from a Professional DJ Software.rnrnA MODULAR INTERFACE, customizable according to your tastes.rnrnA FULL SUITE OF EFFECTS.rnrnLOOPS, HOTCUES, BEATJUMP, MULTILAYER SAMPLERSrnEverything to remix your songs.rnrnSynchronization up to 4 DECKS, SLIP and QUANTIZE modes to push the limits of traditional mixing.rnrnRECORD YOURSELF, SAVE AND SHARErnSave your Set and share it on Mixcloud or Soundcloud, in just a few clicks.rnrnNothing is more disappointing than being limited in standard functionalities and having to pay for an upgrade.rn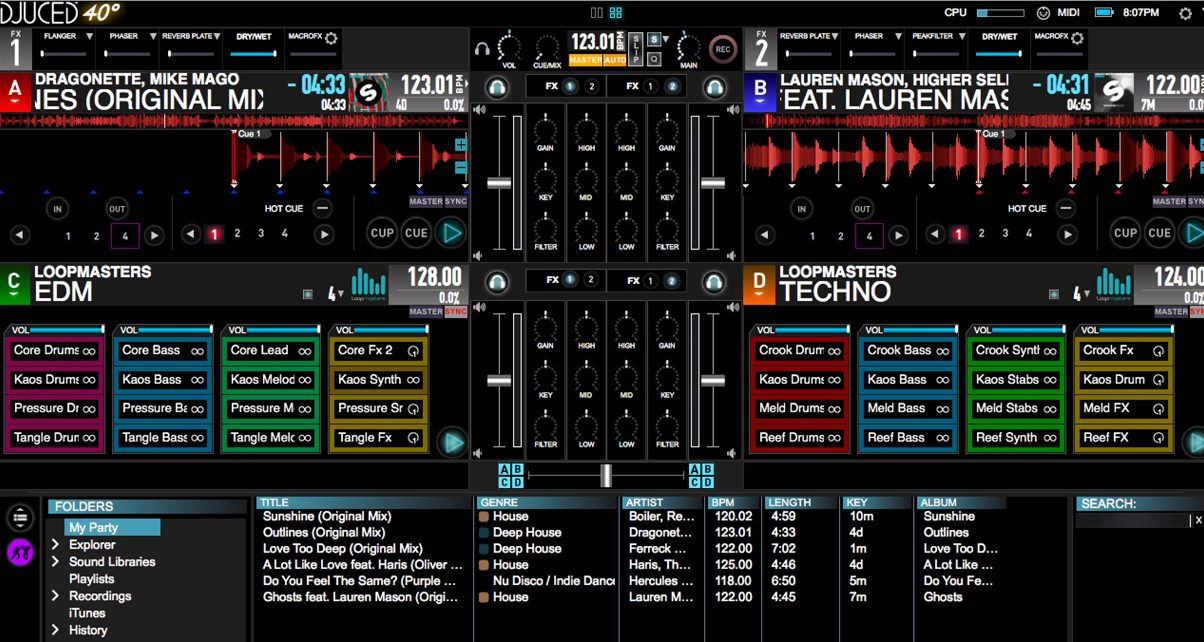 STUNNING
Hercules Universal DJ is a controller with a resolutely modern, streamlined and elegant design. Its jog wheels feature a high-quality brushed metal surface, while the central mixer has a matte surface for a refined overall look.
Experience the party from the heart of the dance floor at any time Enjoy the freedom to move and groove with your party's crowd In addition to your computer, you can also control your mix from your smartphone or tablet using built in Bluetooth and wireless
Be as creative as a pro DJ the deuced master applications my extender lets you unleash your creativity. With just one finger create loops and fx combos worthy of pro dj. A feature delivering truly professional effects that has never been so fun.
Never seen before. Let the people at your party chime in, for a perfect party. Prepare your party by sharing your playlist with your guests through DJUCED 40 Degree, and ask them to vote for their favorite tracks.
The DJUCED Master application allows you to view the votes in real time. Hone your playlists to please your guests. During the party, ask your guests to vote for their favorite tracks and customize your playlist according to their requests - live.
The highest-voted playlist is visible on your second device (tablet or smartphone), allowing you to track it in real time. View the tracks, artists or special messages submitted by your party's guests. Customized playlists for unforgettable parties.