Podcast recording bundle
The perfect for your recording and live podcast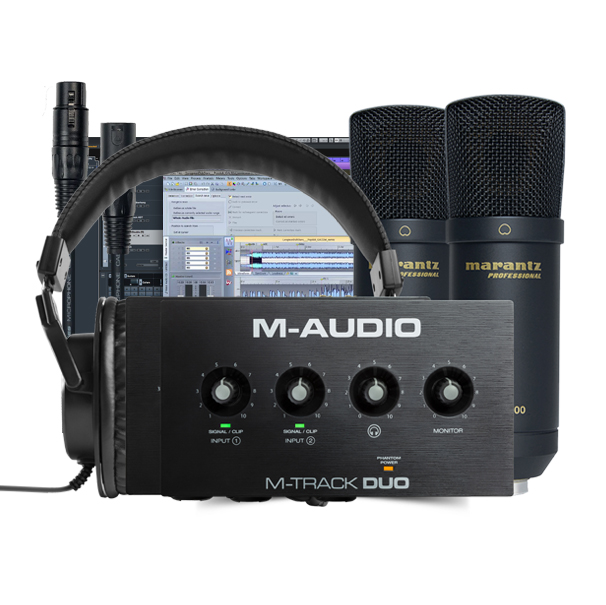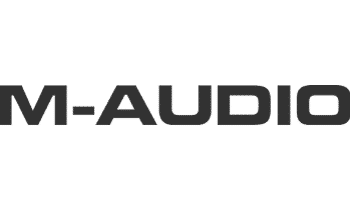 ---
$299
PRICE DROPPED FROM $500
---
---
---
A 2-channel Interface with Incredible Value!
With the M-Audio M-Track Duo in your studio, making music is easier than ever before. The M-Track Duo comes equipped with two TRS/XLR combination Crystal preamps to facilitate exceptional recordings. While Sweetwater certainly loves the sound of the Crystal preamps, the M-Track Duo's DI and versatile switching captures the pure signal of all your line- and instrument-level sources. What's more, its ultra-compact footprint makes the Duo the perfect interface for creators who need to throw it in their laptop bag and dash out the door. Plus, the M-Audio M-Track Duo includes bundled software, so you can start recording immediately.
Double Studio condenser recording mic
Marantz MPM1000 microphone consists of a high-quality large-diaphragm condenser mic that works in concert with software that meticulously models the sonic attributes of some of the most coveted microphones ever made
Original Cubase LE
Cubase LE is a special, compact version which uses the same core technologies as Cubase Pro. It provides all the basic tools for recording, editing and mixing - from the initial idea to the final masterpiece. Cubase LE is the perfect entry into the world of computer-based music production and offers powerful, yet easy-to-use software tools for all genres.
Original Wavelab LE
Whether you are a hobby musician, home studio owner, freelancer or podcaster — WaveLab LE helps you to bring your music, voice and sound recordings to a more professional level. This easy-to-use mastering and audio editing software turns your computer into an audio analyzing, editing and publishing studio.
2X2 M-audio Studio USB AUDIOCARD
Double Large Diaphragm Marantz MPM1000 condenser mic
M-audio CLOSE type recording headphones
Cubase LE7 daw recording software
Wavelab LE8 two channel audio editor and mastering tool
Cables