Montarbo MX28 pro mixer
The MX mixer series has represented the Made in Italy quality for mixing consoles for many years. These renewed versions, completly Italian madeare available in 20 and 28 channel versions, allowing you to discover the professionalism that Montarbo® has offered since the first portable "MB".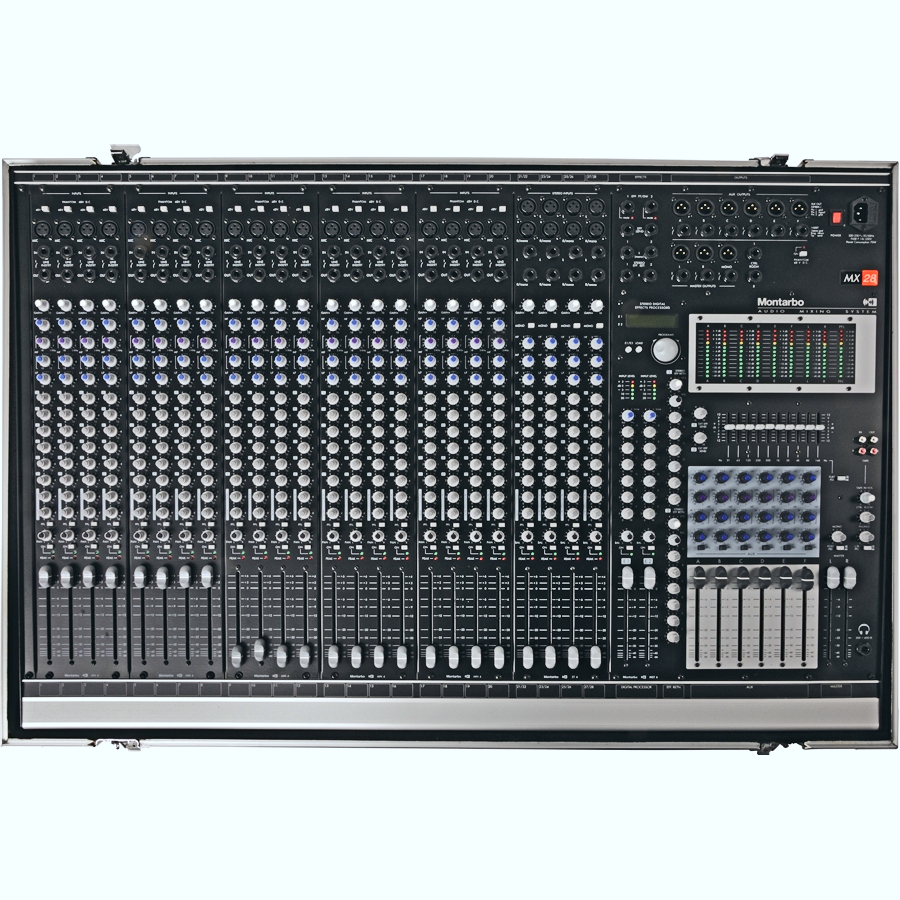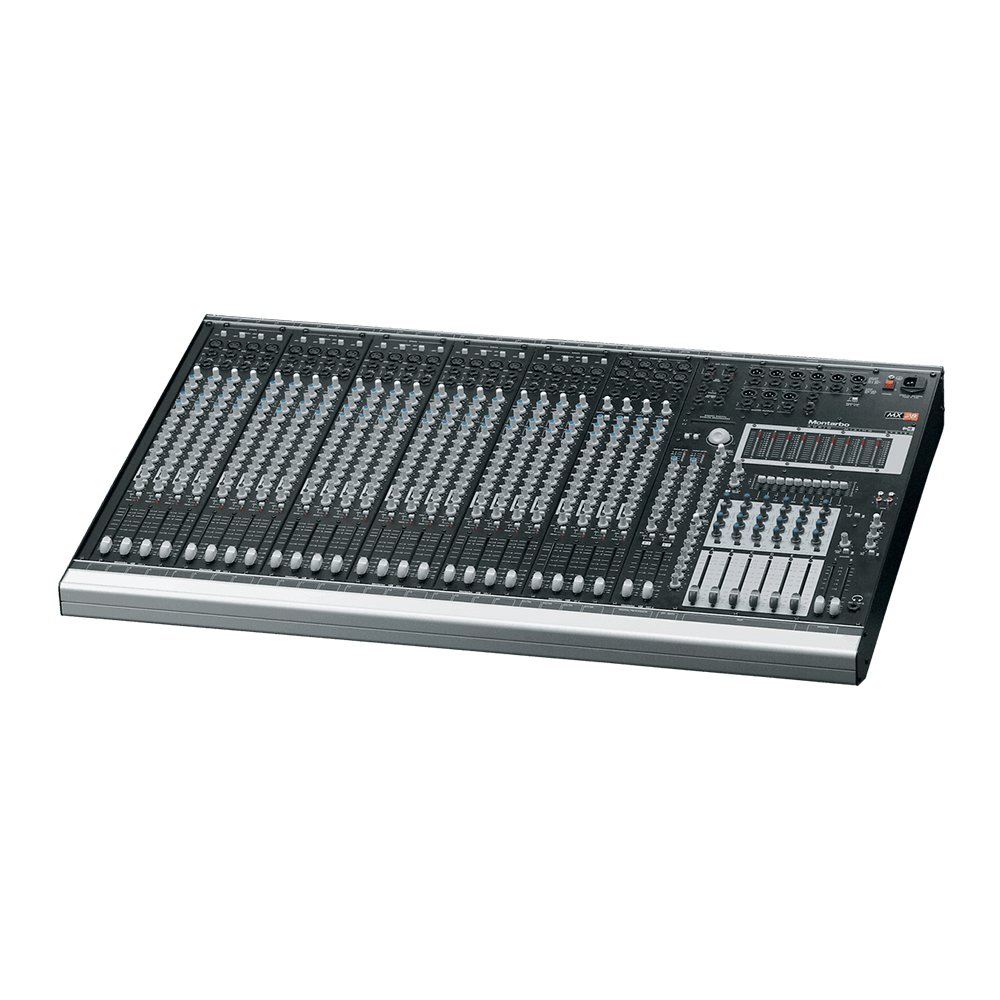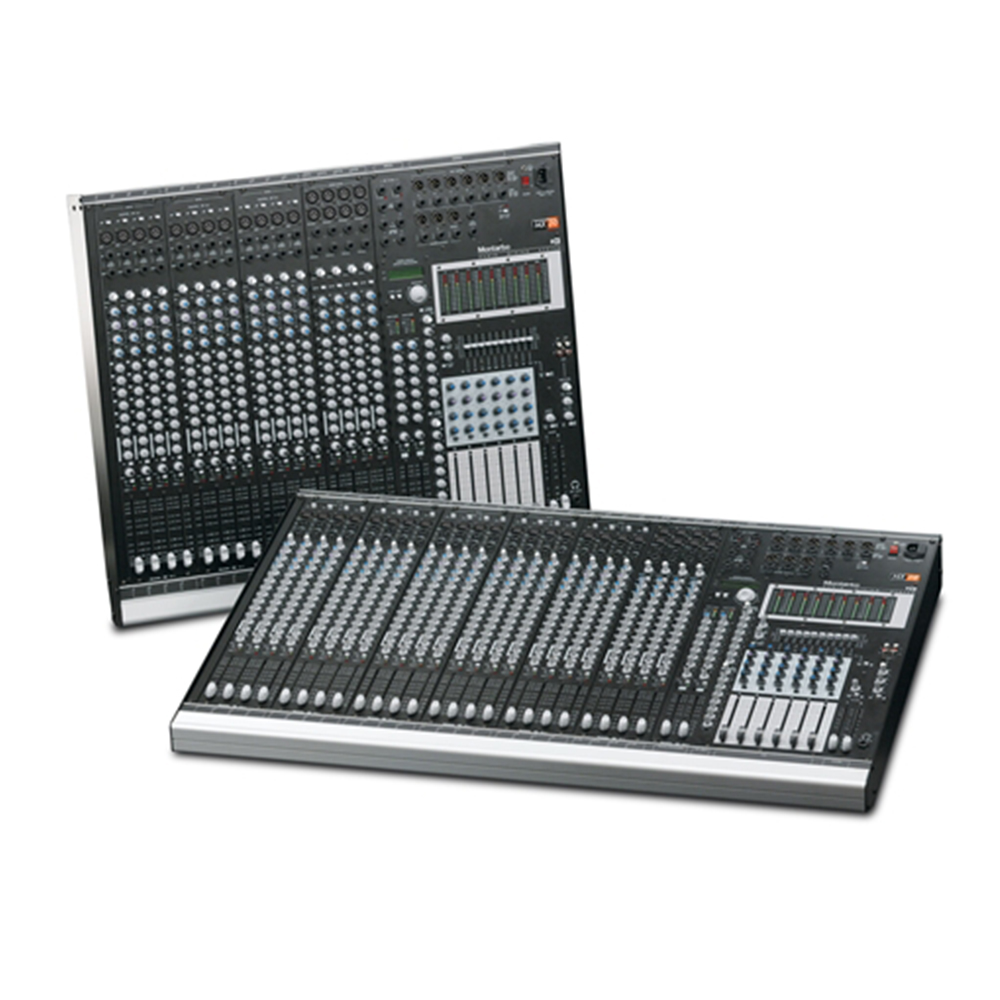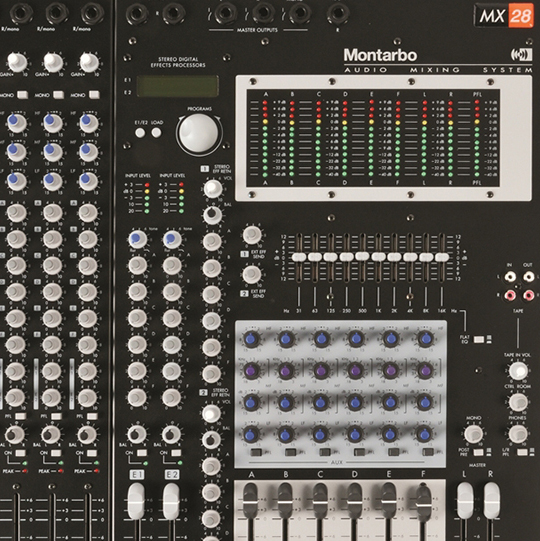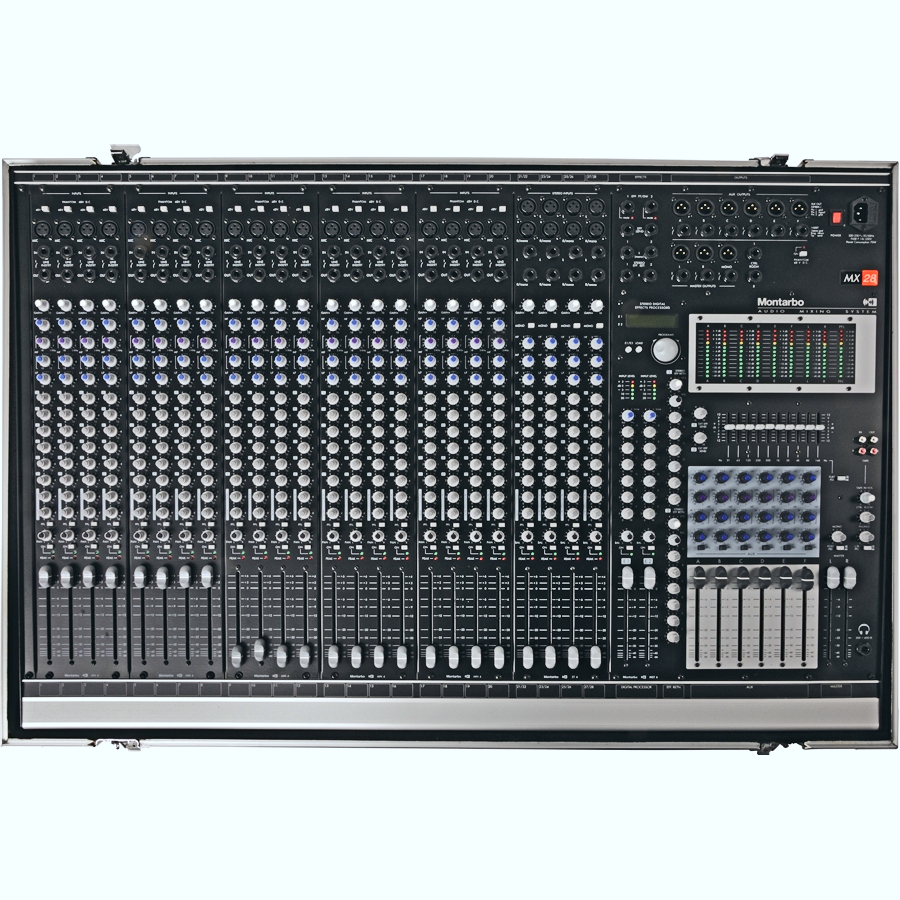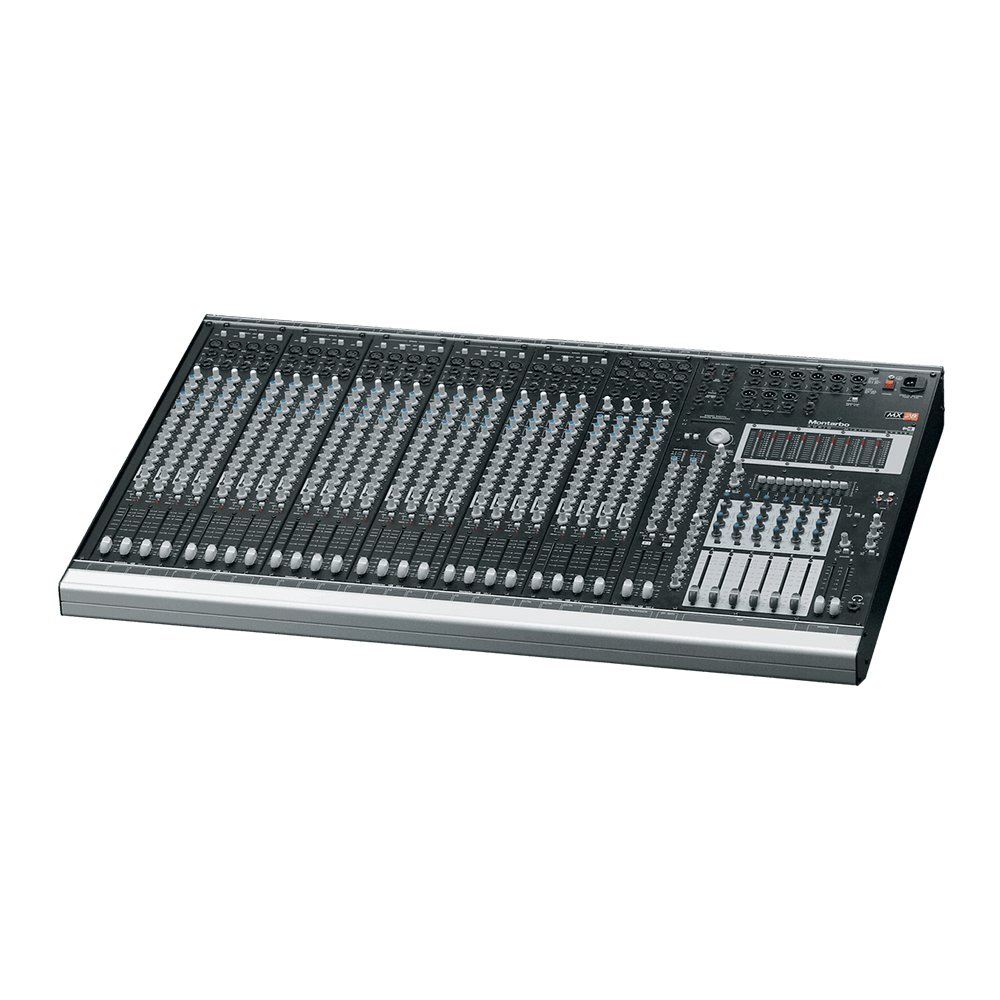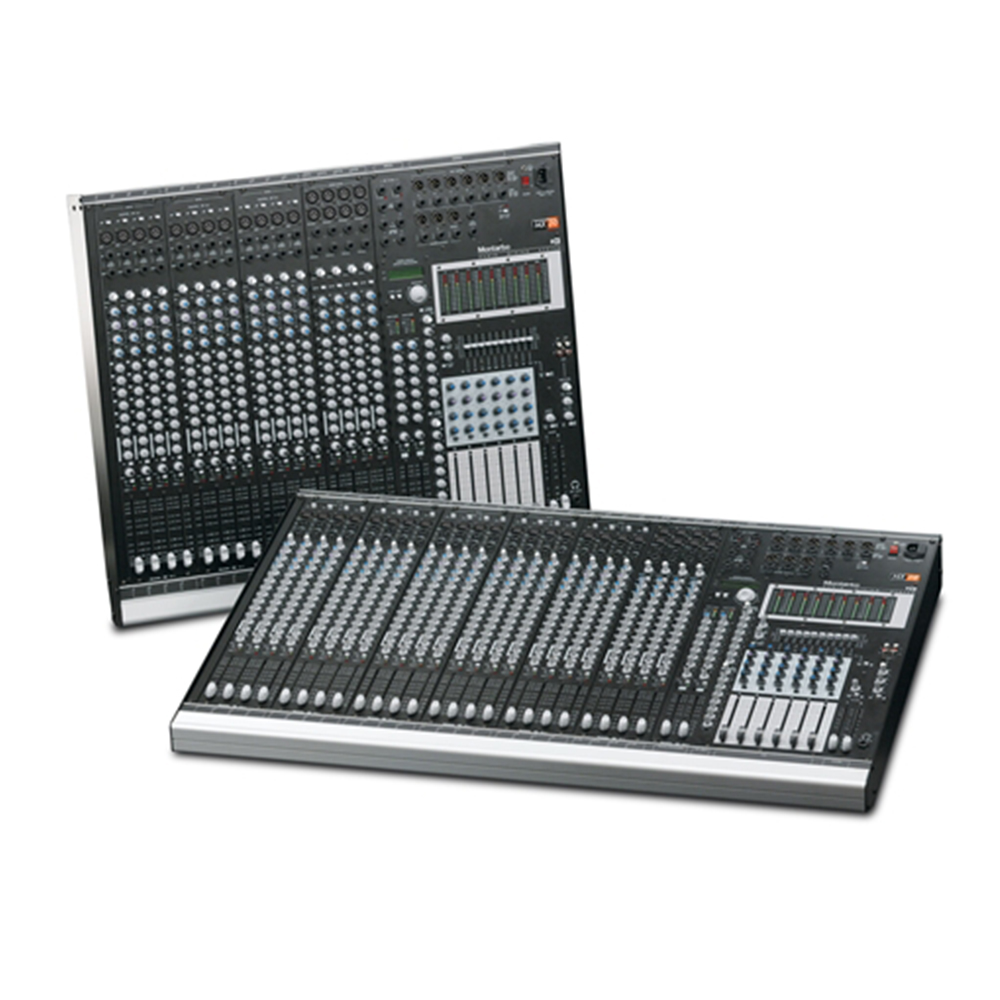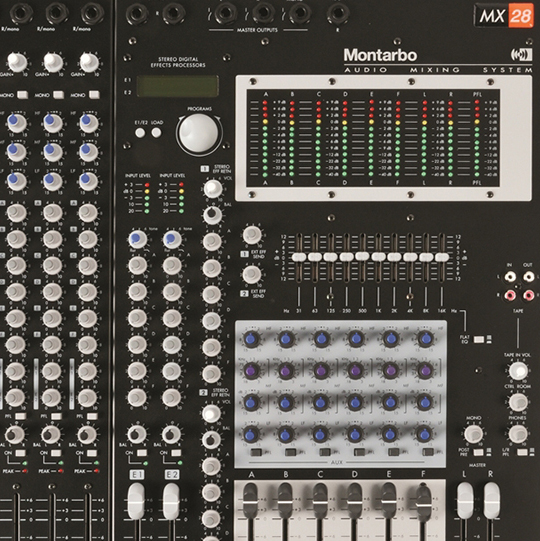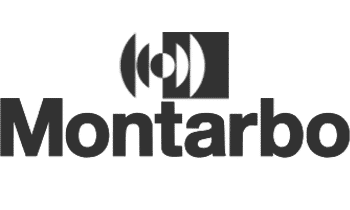 ---
OUT OF STOCK!
---
---
The MX28 has 28 inputs /24 channels ( 20 mono + 4 stereo) Produced after years of studies showed it was possible to introduce a dual processor with 56 bit conversion ?/?24-bit with more than 205 programs, a LCD display, 6 auxiliary outputs and a 10 band graphic equalizer on the master outputs, all controllable by 100 mm faders and peak LED indicators on each channel assure a very accurate control during complex mixes.
TECHNICAL SPECIFICATIONS:
| | |
| --- | --- |
| SPECIFICATIONS | MX28 |
| Mono input channels | 28 |
| Micro (sensitivity/impedance) | 60 dB / 2,2 kO |
| Line (sensitivity/impedance) | 30 dB / 33 kO |
| Insert-in (sensitivity/impedance) | 0 dB / 33 kO |
| Phantom power supply | 48 V |
| Equalization | H.F ± 15 dB @ 15 kHz M.F (freq) 0,18 ÷ 3 kHz M.F (level) ± 15 dB L.F ± 15 dB @ 50 Hz |
| Stereo input channels | 4 |
| Micro (sensitivity/impedance) | 40 dB / 10 kO |
| Equalization | H.F ± 15 dB @ 15 kHz (shelving) M.F ± 15 dB @ 600 Hz (peaking) L.F 15 dB @ 50 Hz (shelving) |
| Equivalent input noise | 127 dB |
| Crosstalk (between channels) | > 70 dB @ 1 kHz |
| Fader (throw/attenuation) | 100 mm / > 80 dB |
| Stereo effects processor | 2 x 205 stereo effects |
| A-D and D-A conversion | 24 bit ?/S |
| Internal DSP | 56 bit |
| Bandwidth | 40 Hz ÷ 15 kHz |
| External effect send | 2 |
| Nominal level | 10 dB / 100 O |
| External effect return | 2 (stereo) |
| Nominal level | 10 dB / 10 kO |
| Monitor outputs | 6 |
| Nom. level/max. level | 0 dB / 22 dB |
| Equalization (pre fader) | H.F ± 15 dB @ 15 kHz M.F (freq) 0,18 ÷ 3 kHz M.F (level) ± 15 dB L.F ± 15 dB @ 50 Hz |
| Master outputs | L/R; C.Room; Mono |
| Nominal level/max. level | 0 dB / 22 dB |
| Frequency response | 20 Hz ÷ 30 kHz (+ 0 dB / -2 dB) |
| S.N.R | > 80 dB (nom.levels, EQ flat) |
| Stereo graphic equalizer | 31-63-125-250-500 Hz |
| Center frequency/range | 1-2-4-8-16 kHz / ± 12 dB |
| Dimensions (WxHxD) | 1046 x 105 x 69O mm |
| Weight | 29 kg |