Montarbo WIP 160c wireless mic
The best choice for stage lead vocal micing with high fidelity including handheld and headset mics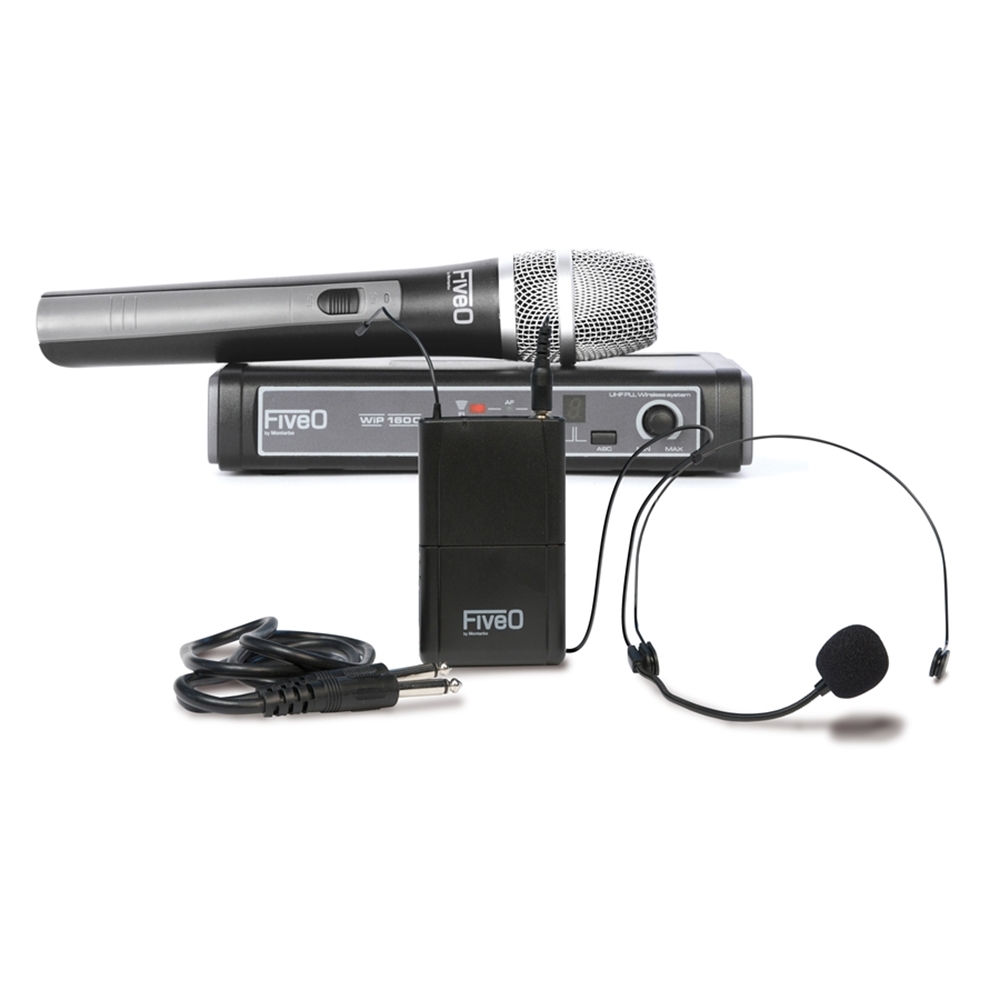 The professional wireless system series consist of two models with common features: WiP 160 and WiP 160C
Both are single channel UHF – antenna diversity receivers with 8 selectable channels.
Feature benefi ts include a built-in 7-Segment Digit display and light touch buttons with friendly interface, infrared data sync, handheld microphone, accessories and rugged ABS handbag.
The COMBO version – WiP 160C – is provided with the bodypack transmitter and a handy omnidirectional headset.
RECEIVER
– Operating Range under Typical Condition: 50m (150 ft.)
– Audio Frequency Response (±3 dB): 60Hz÷16kHz
– Total Harmonic Distortion (± 30kHz deviation,1kHz tone): <1%
– Dynamic Range: >90 dB (A weighted)
– Operating Temperature Range: -10°C to +50°C
– Audio Output Level Maximum (ref. ±30 kHz, 1 kHz)
– 1/4" connector ( 3kO load): –18dBV
– Output Impedance: 1/4" connector 1kO
– Sensitivity (intermediate frequency adjustment audio noise output: < –90dBm
– Image Rejection: >60dB
– Dimensions (W x H x D): 210 x 116 x 42mm
– Power Requirements: 12/18V DC @300mA, supplied by external power supply
HANDHELD TRANSMITTER
– Audio Input Level maximum: 0dBV
– Dimensions (including the microphone): 245 x Ø47mm
– Weight: 195g
– Battery Type: 2 x AA Alkaline or rechargeable batteries.
– Battery Life: >10 hours (Alkaline)
HEADSET TRANSMITTER
– Audio Input Level maximum: 0dBV
– Dimensions (including the microphone): 245 x Ø47mm
– Weight: 120g
– Battery Type: 2 x AA Alkaline or rechargeable batteries.
– Battery Life: >10 hours (Alkaline)