Montarbo EVEPRO12 FX portable Mixer
The team FiveO thanks to the know-how acquisition in recent years, including what has become necessary to provide the right mix of flexibility, reliability and professionalism so dear to the most demanding musicians.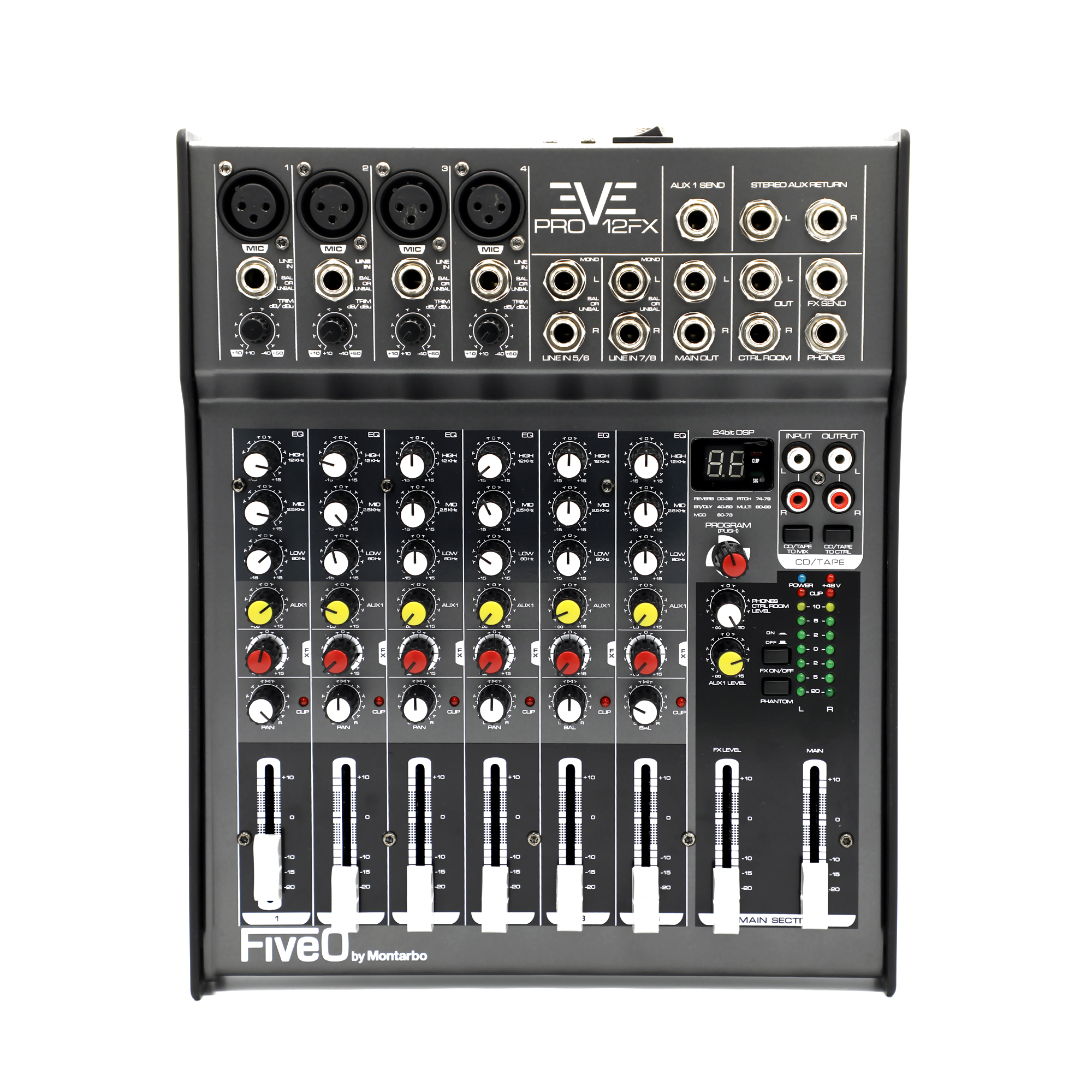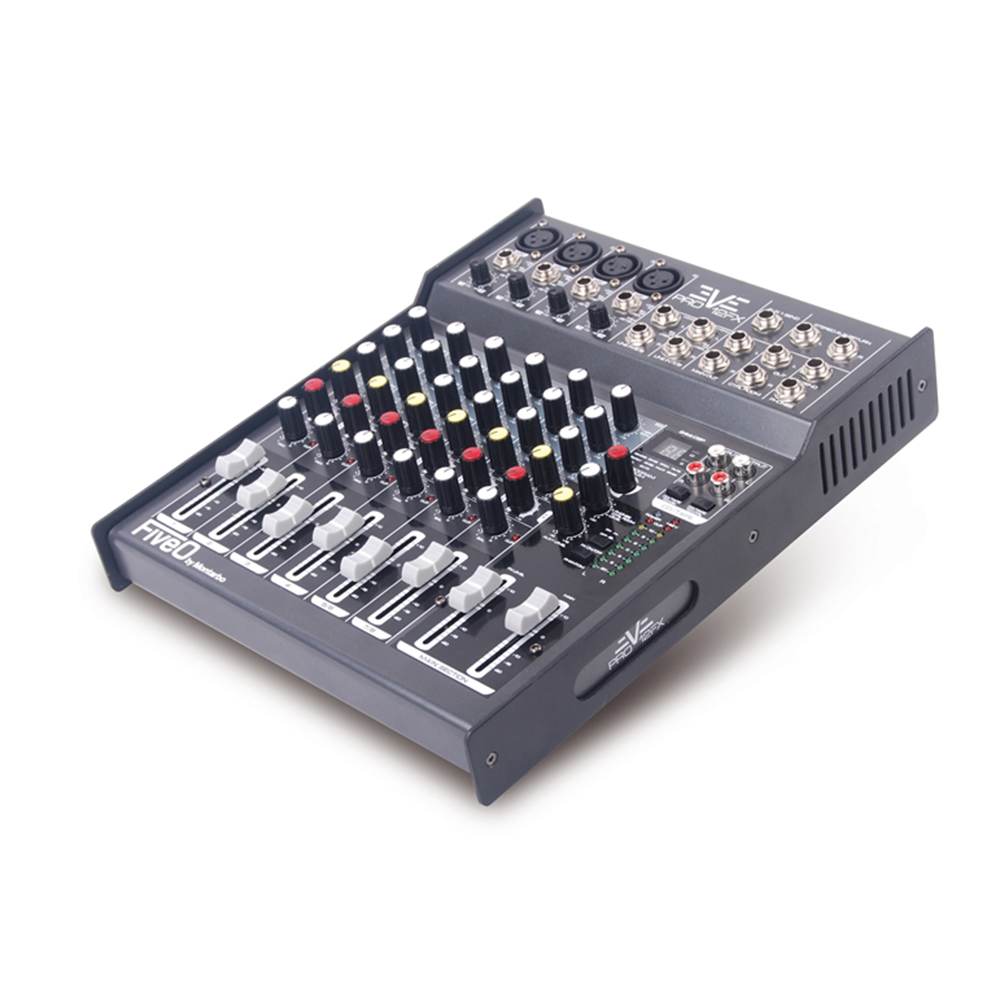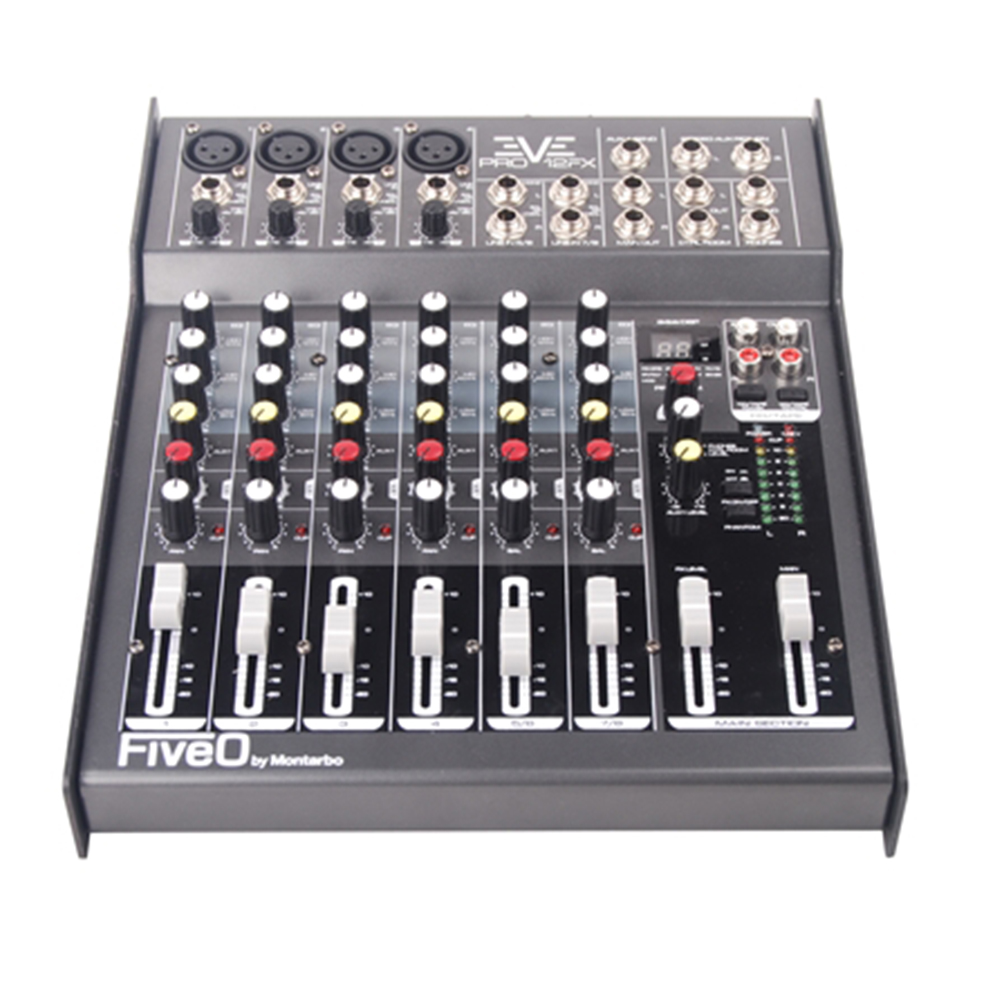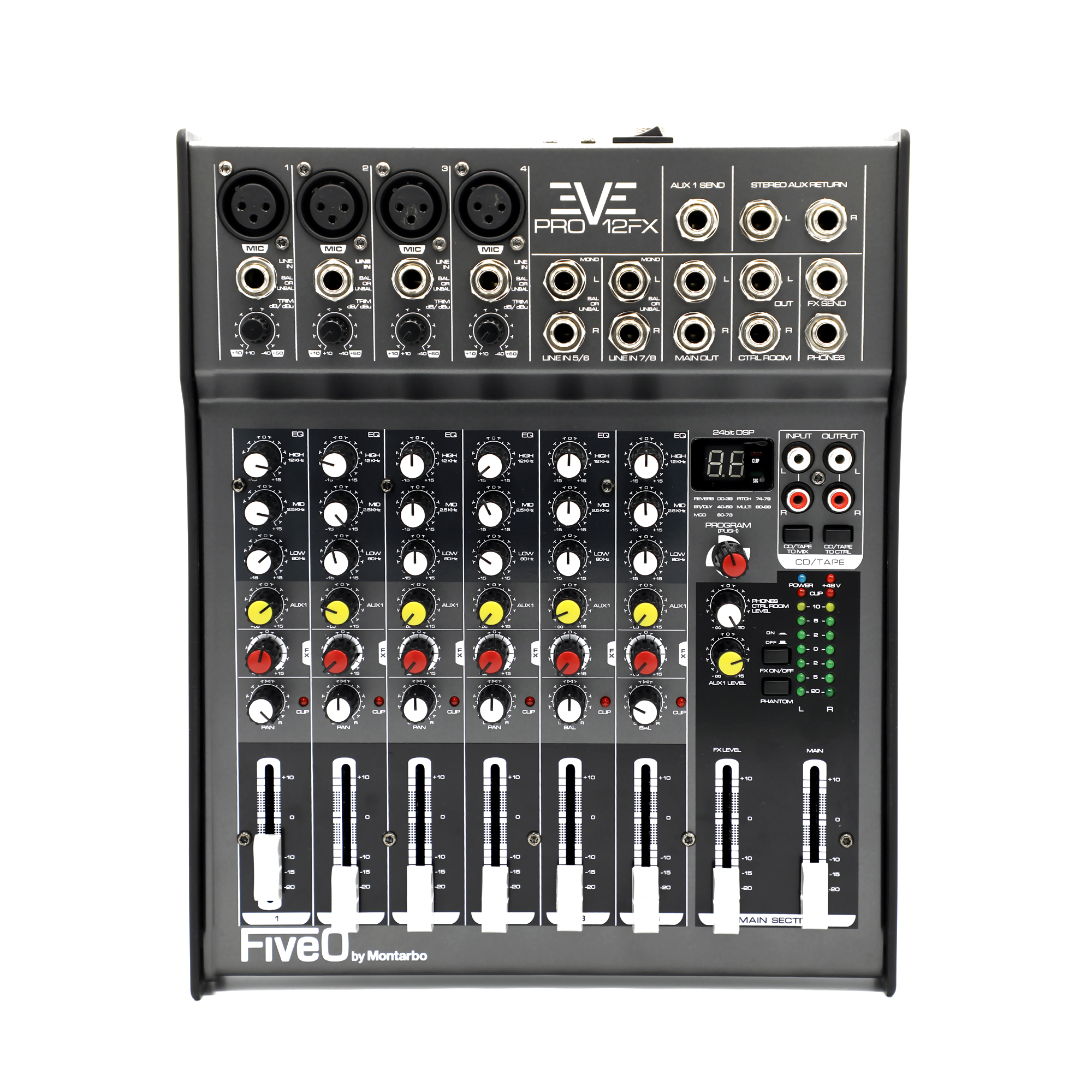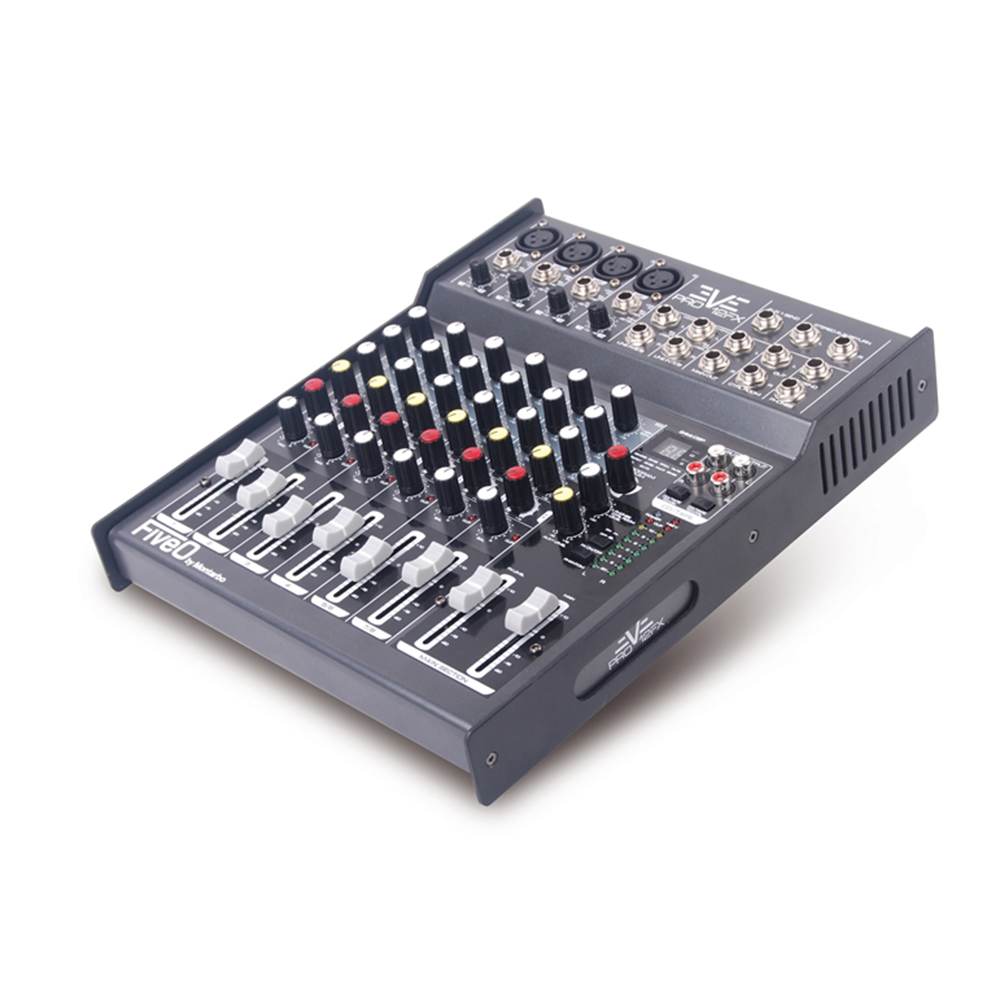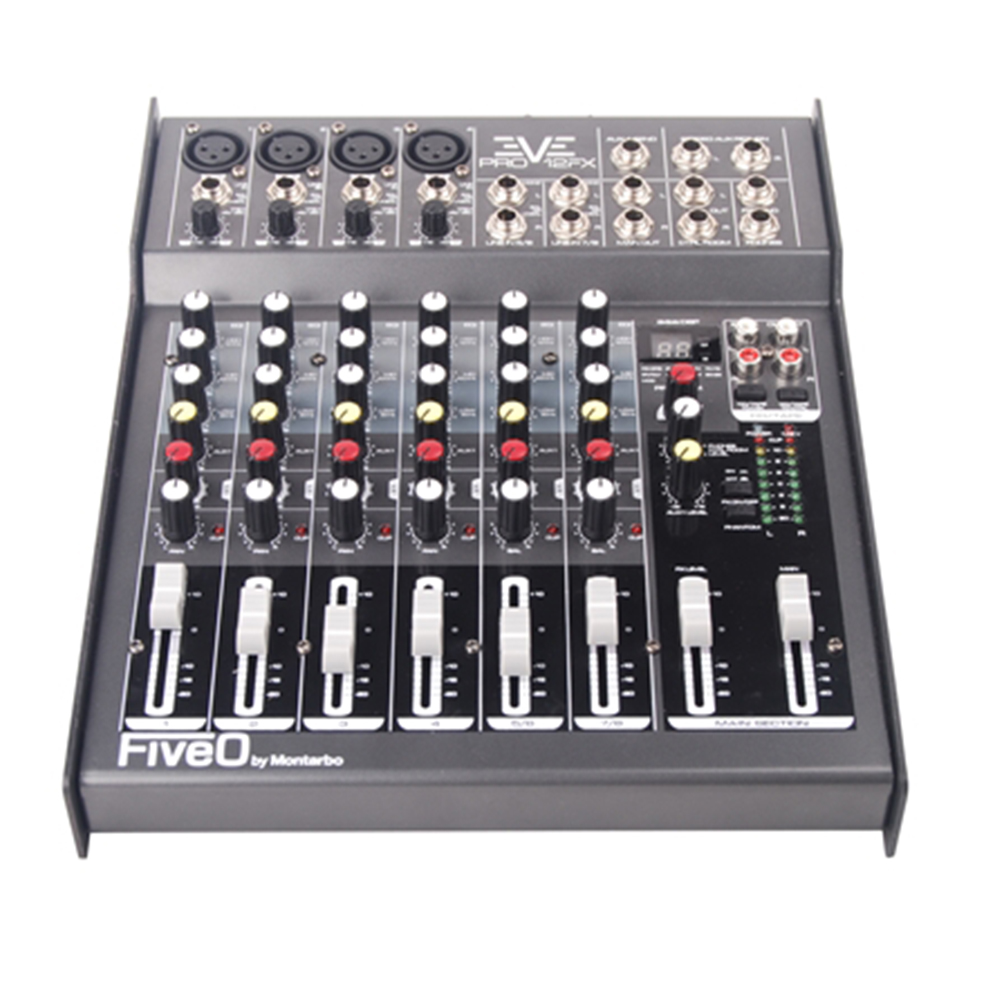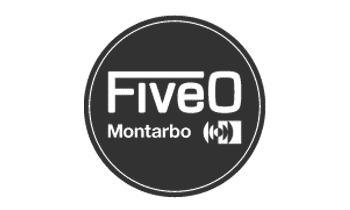 ---
OUT OF STOCK!
---
---
EVEPRO12 FX portable Mixer
This is precisely why EVE PRO mixer combine optimally professional features with high quality and exceptional value.
12-channel mixer
Built to be performing at the same time to suit all budgets available; can adapt to a wide range of applications, from fixed to rehearsal or recording your demo tracks at home interfacing with DAW, USB port present in the mixer.
Just connect the cable and open any recording software to record and listen to your tracks on a computer. All models are equipped with a sturdy frame and light metal, 45mm faders, built-in DSP and smart accessories such as practical and stylish carrying bag supplied and support for the screw mixer Mic stand, the series takes an EVE PRO place on the podium of the best solutions mixing in the entry level representing a feature-rich solution, for demanding musicians, entertainers and event coordinators generally.
12-channel mixer with effects and USB. 4 Mono + 4 Stereo
DSP section with 99 effects
Fx send and Stereo AUX returns
AUX 1, CTRL room and headphone output, three-band EQ (High, Medium, Low) and Fader from