Ibanez Gio GRX70QA-TKS Transparent Black Sunburst
Solidbody Electric Guitar with Poplar Body, Maple Neck, Purpleheart Fingerboard, 2 Humbucking Pickups, and 1 Single-coil Pickup - Trans Black Burst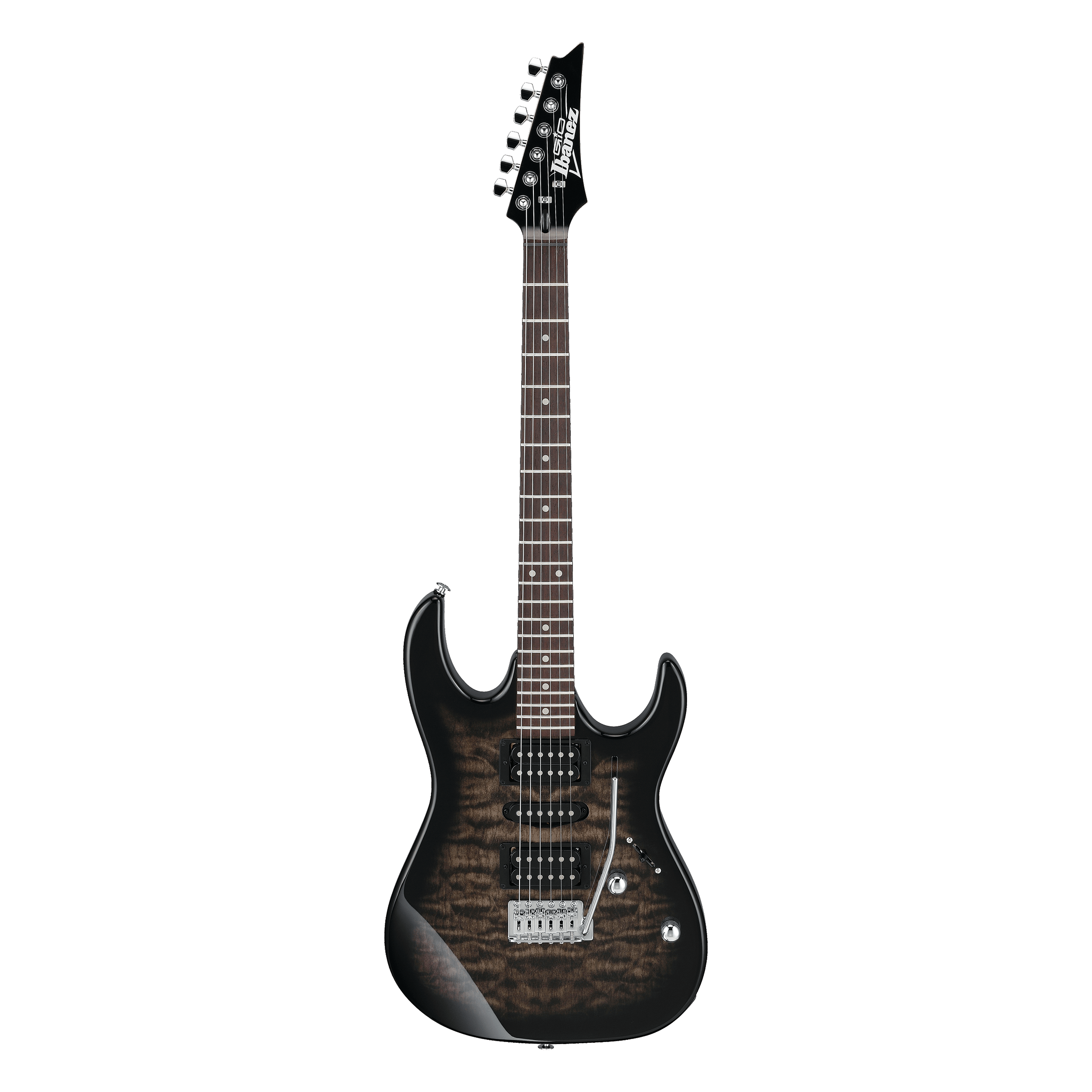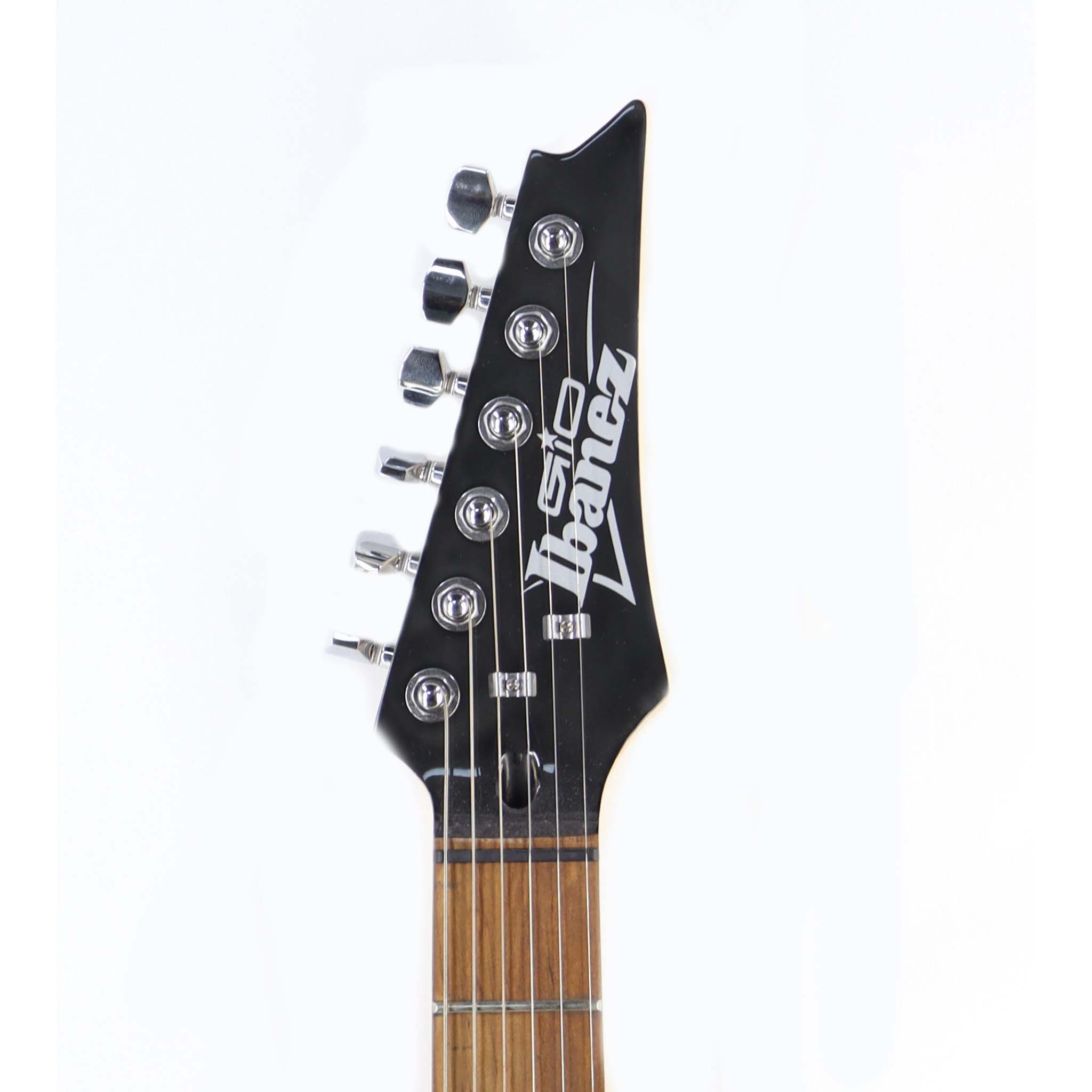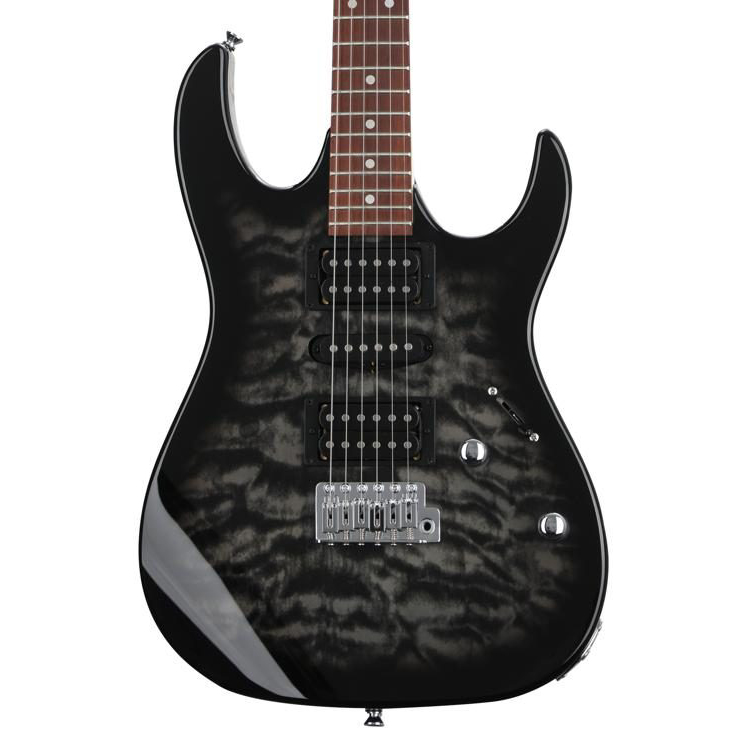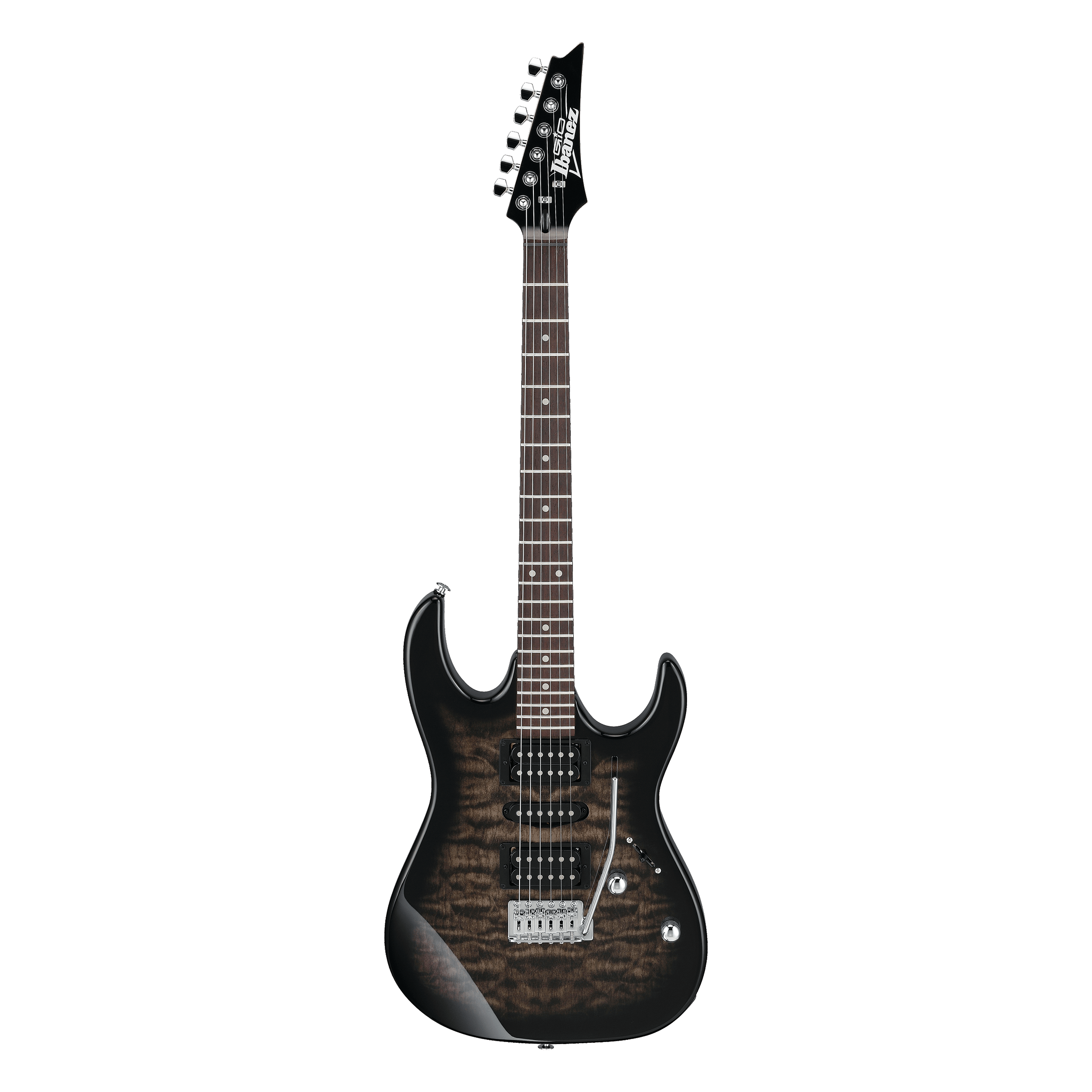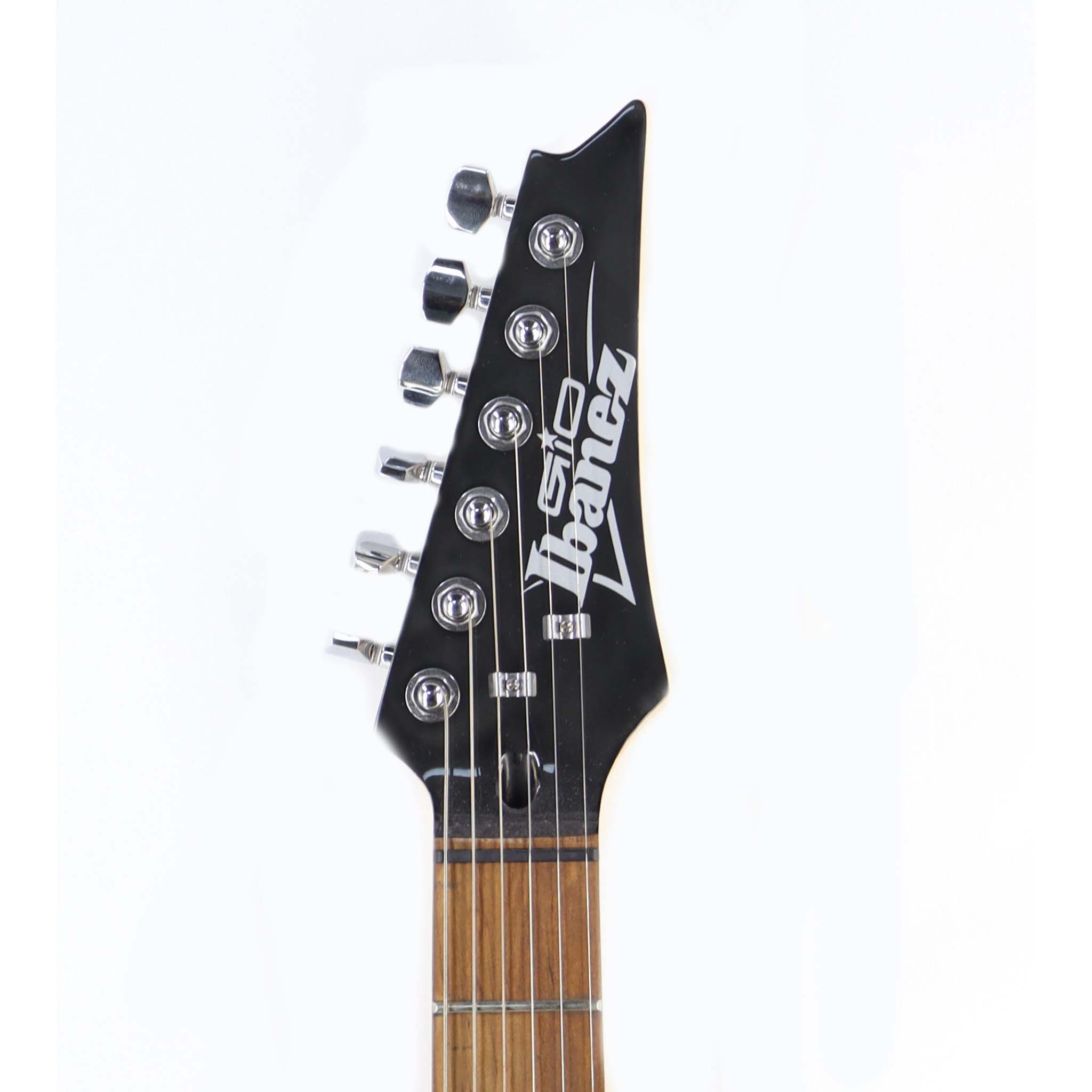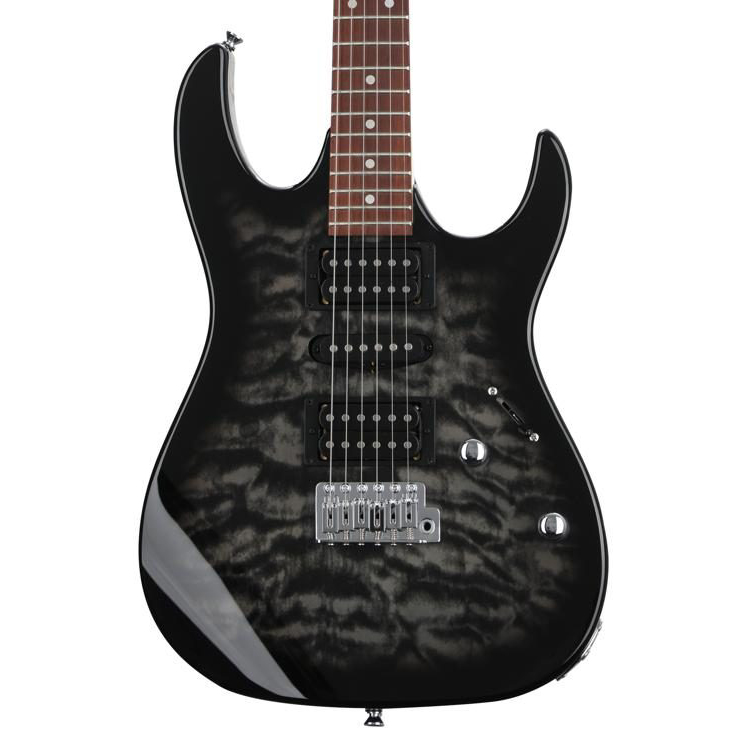 Solid Electric Guitar at a Great Price
Ibanez has crafted the quality, affordable electric guitar you're looking for. Continuing their GIO series, the Ibanez GRX70 is an excellent electric that features a poplar body, maple neck, and bound purpleheart fingerboard for solid tone. In addition, neck, middle, and bridge Infinity pickups are featured, bringing you killer variety in tone and amplified attack. Many guitarists have cut their teeth on the Ibanez GRX70 and have found it to be a great beginner electric.
Amazing neck feel
When it comes to the guitar, the neck is central to how an instrument feels and plays in your hands. A guitar is only as playable as its neck. The Ibanez GRX70 has a smooth, fast-playing maple neck with purpleheart fingerboard — a time-tested favorite among the guitar-playing world. The comfortable neck of the GRX70 features medium-sized frets that make playing chords and notes smooth and nearly effortless.


Dive-bomb and vibrato
From huge dive-bombs to subtle vibrato to stutter-like warbling, the Ibanez GRX70's FAT 6 tremolo bridge is ready for anything you throw at it. When not in use, the tremolo is solid and in tune; when in use, it does your bidding down to the microtone. Whether you need the tremolo for cool '50s-era dips or massive metal dives, the Ibanez GRX70 is ready.


Body Type Solidbody
Body Shape GRX
Body Material Poplar
Top Material Quilted Maple Art Grain
Body Finish Gloss
Color Transparent Black Sunburst