Ibanez Gio GRX120SP-MLM Metallic Light Blue Matte
GRX electric guitar from the Ibanez Gio seriesLight blue matte finishBolt-On construction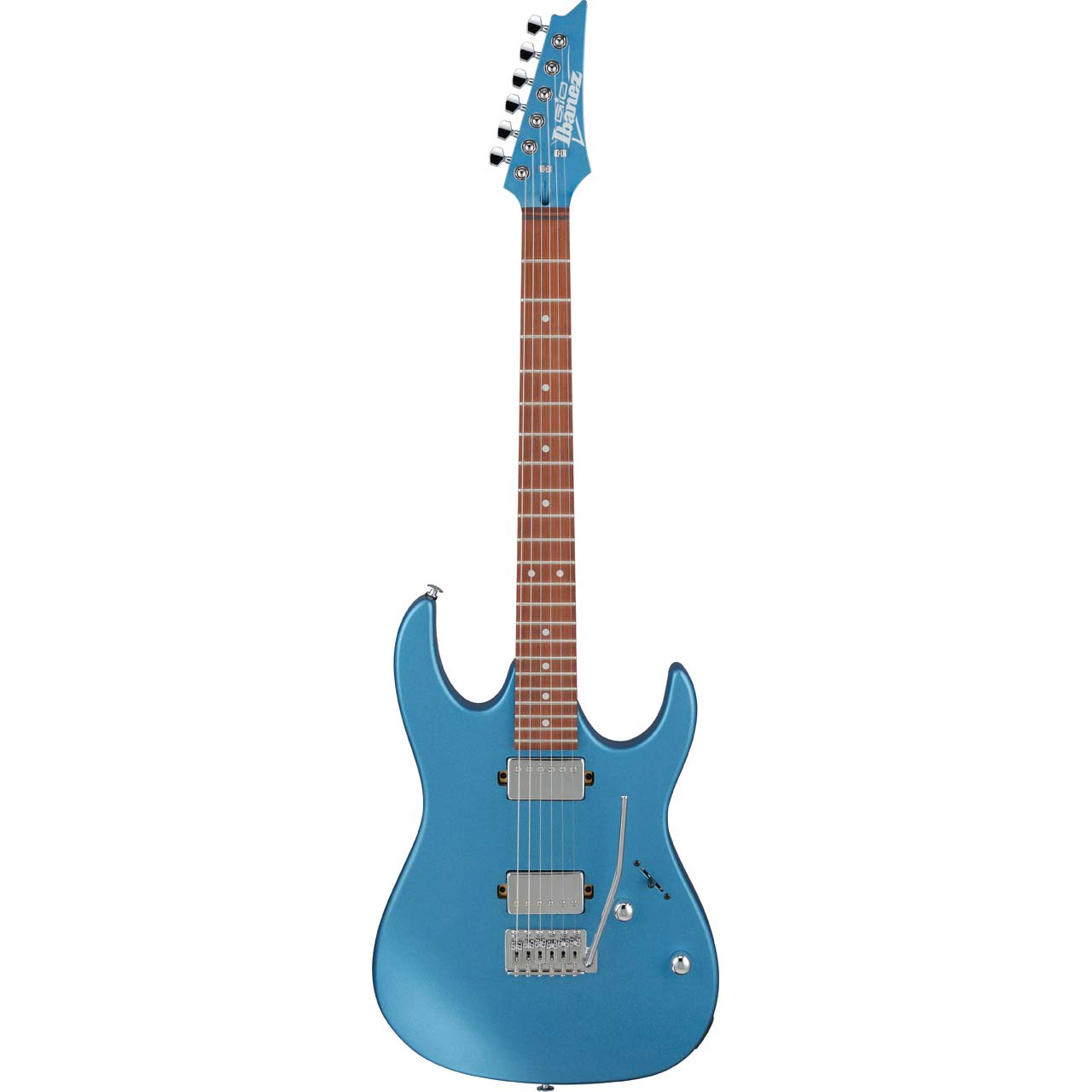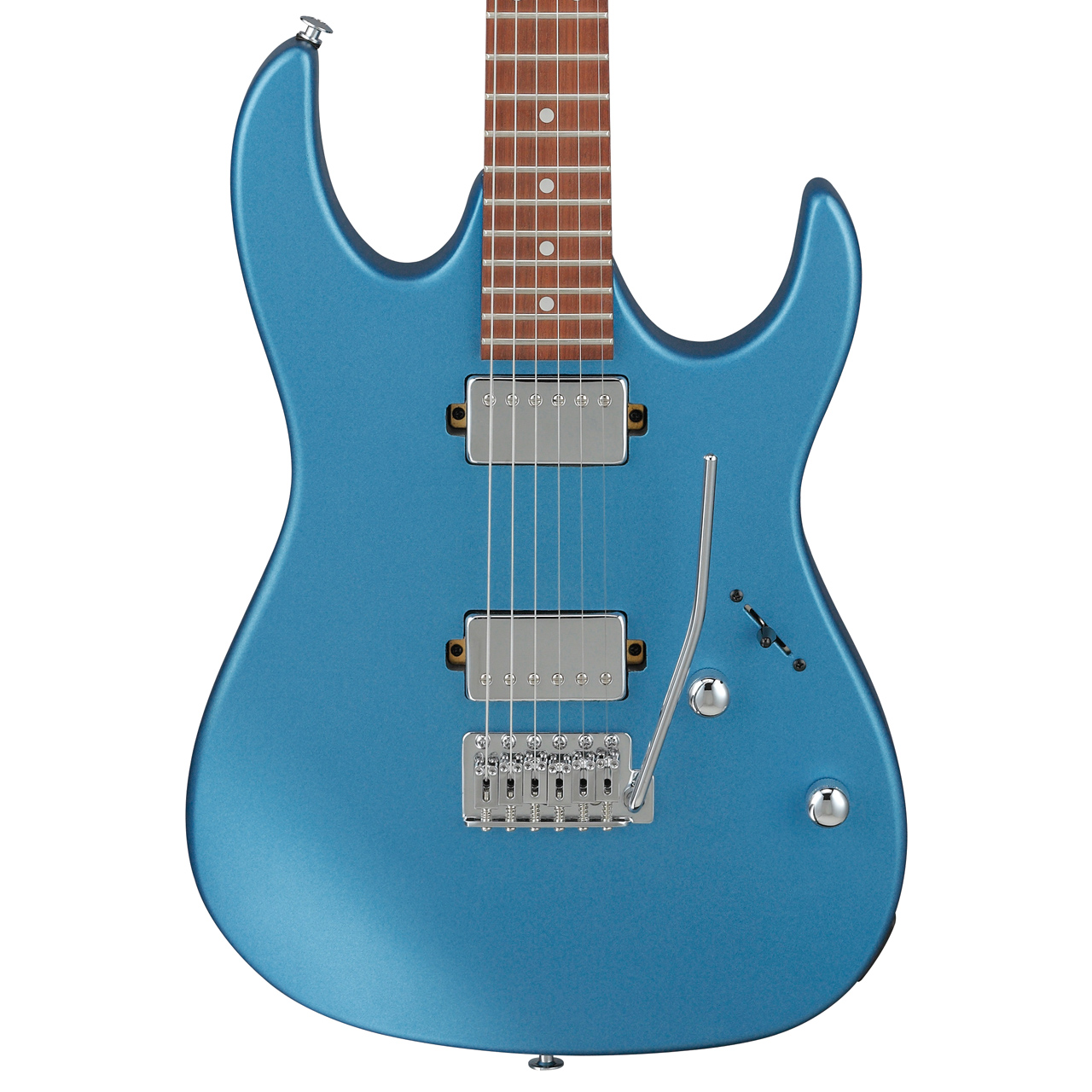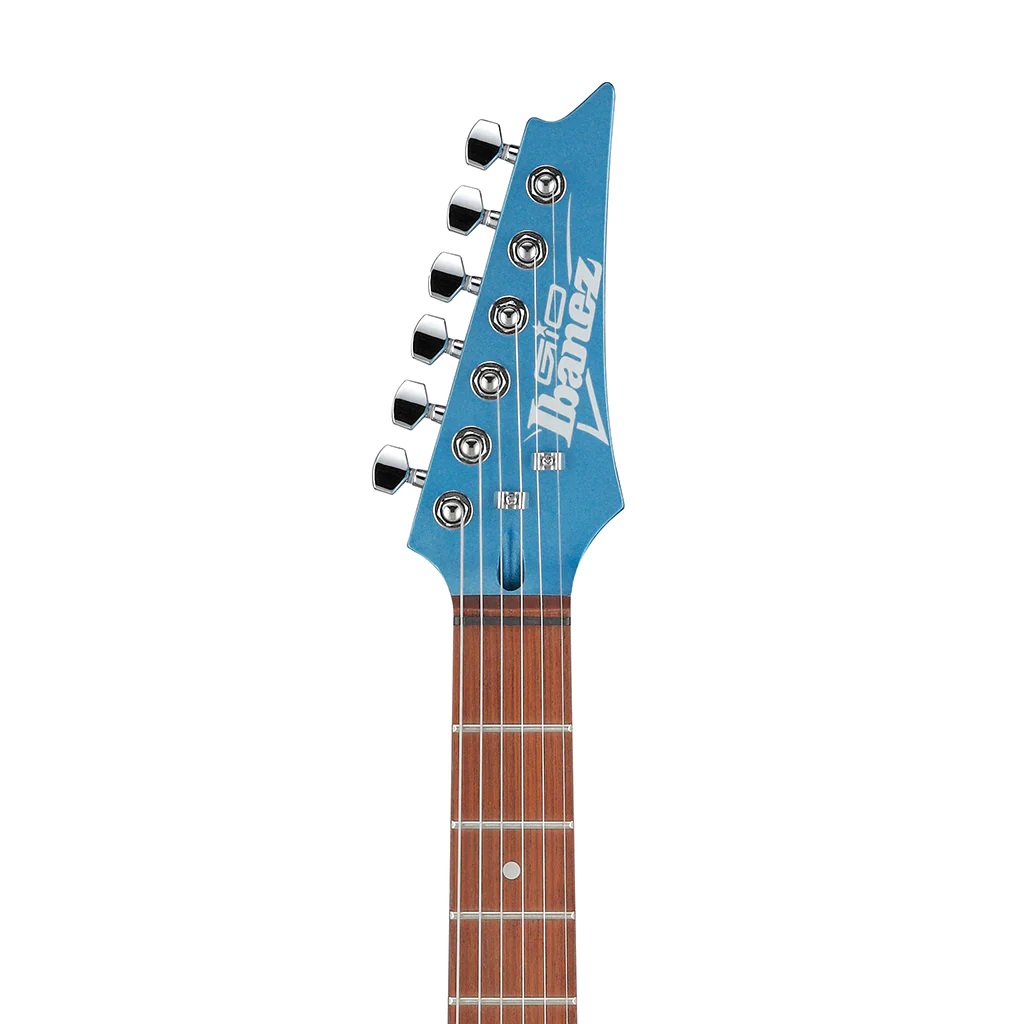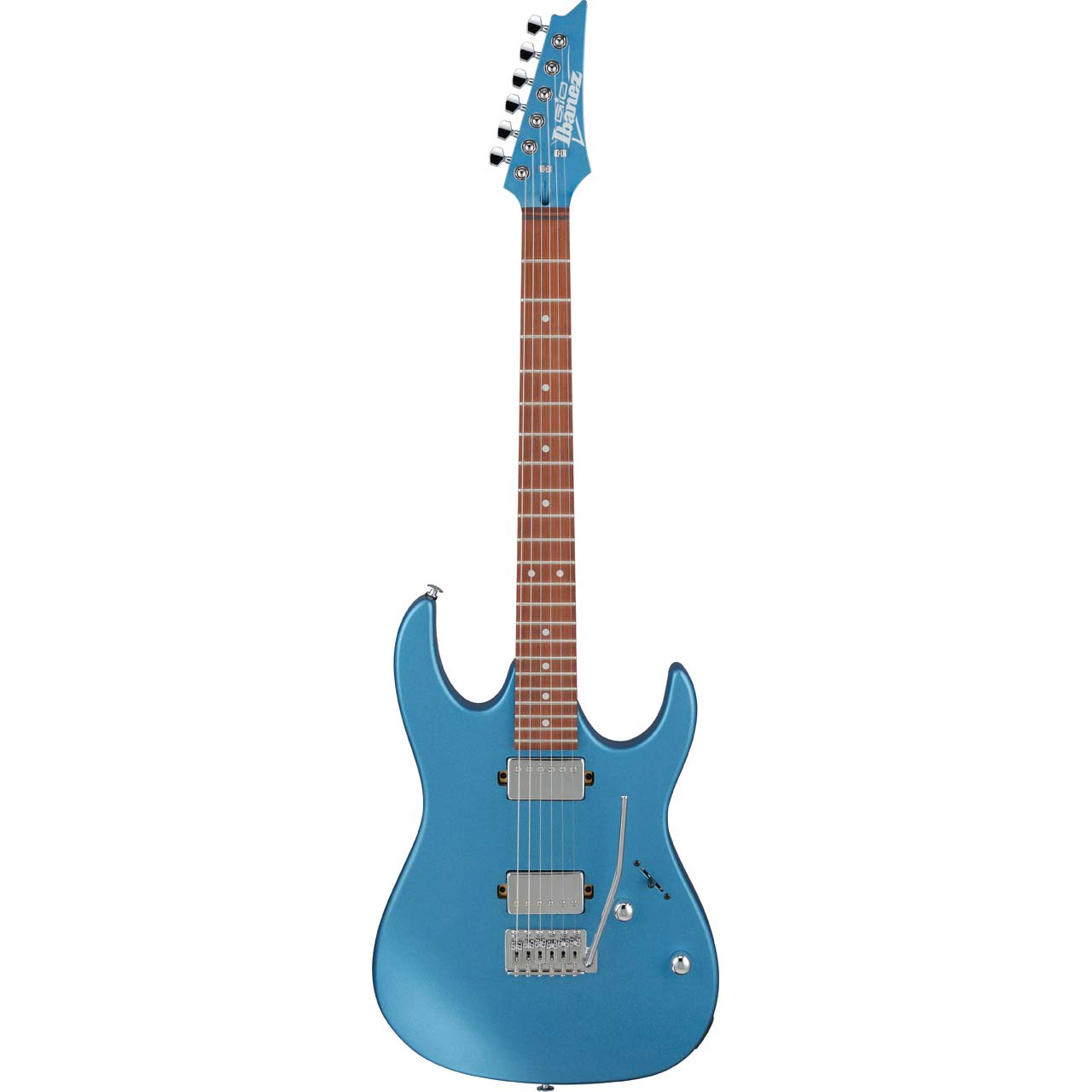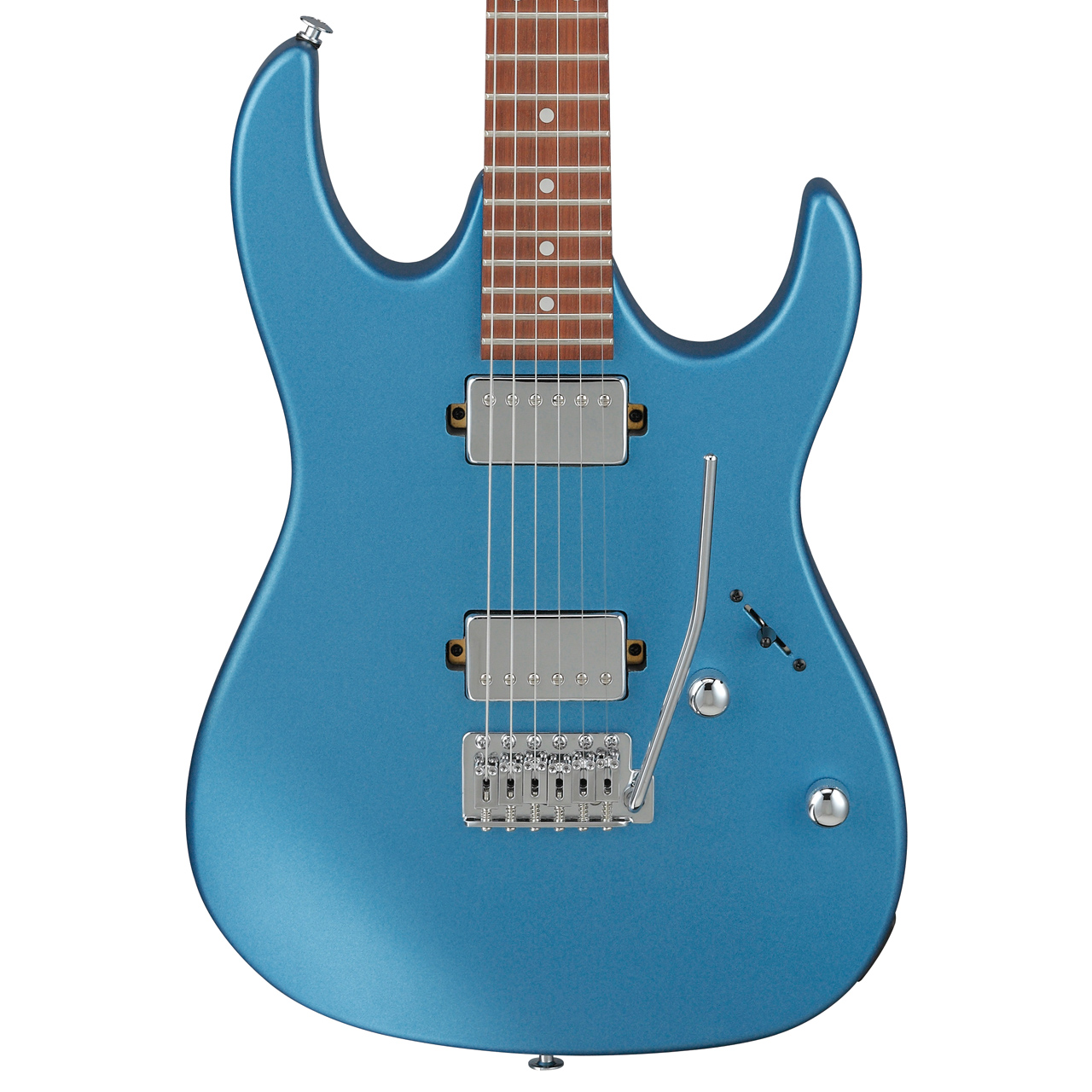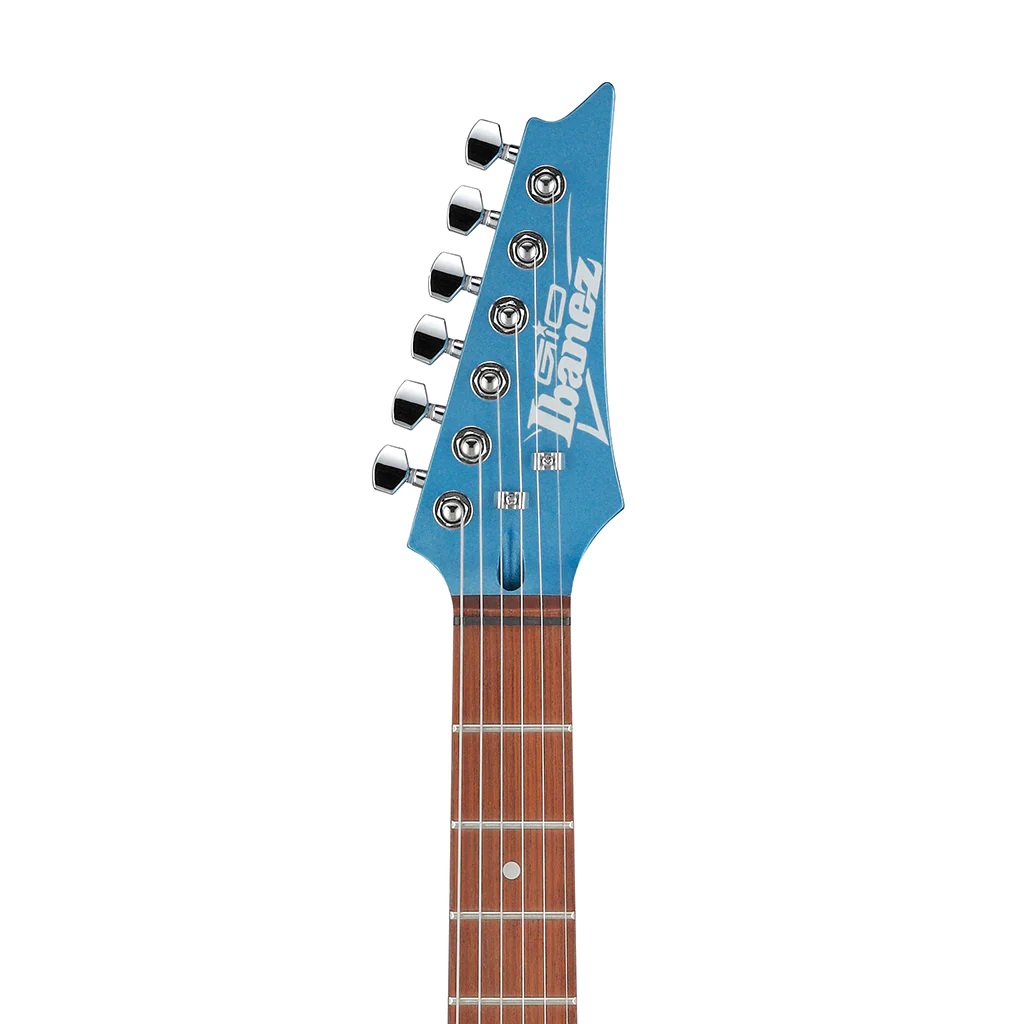 Chic entry-level guitar with a variety of sounds
The Ibanez Gio GRX120SP-MLM Metallic Light Blue Matte is a top-notch entry-level guitar that not only packs a punch in terms of looks, but also offers top-notch handling and flexible tones at an amazing value. Completely wrapped in matte metallic blue, the classic RG design with flat "GRX" maple neck promises hassle-free playing for those first riffs and melodies. Infinity R pickups with versatile circuitry contribute the appropriate timbres at the guitar amplifier. Last but not least, reliable attachments in the form of a T106 vibrato system and tuning-stable die-cast tuners complete the Gio GRX120SP-MLM Metallic Light Blue matte electric guitar from Ibanez.
Best playing characteristics
When designing the Gio GRX120SP guitar, Ibanez paid special attention to first-class playing characteristics, so that even inexperienced guitarists can manage their first riffs with ease. The bolt-on maple neck sits fatigue-free in the hand thanks to the flat "GRX" neck profile, while the Jatoba fingerboard with 42 mm nut width leaves plenty of room for clean fingering of single notes and chords. The classic RG design with wide-cut Cutaways also promises optimal balance on the strap and thigh.


Infinity R pickups for diverse sounds
At the guitar amp, the Gio GRX120SP electric guitar with two Ibanez Infinity R humbuckers delivers a wide variety of sounds that can easily push into hot metal realms if desired. Due to the powerful ceramic magnets, the pickups convince here with an accurate and powerful output of each note, even when the gain control of the amp is set to maximum. The passive 5-way circuit with generalvolume and tone pots also allows the precise adjustment of the timbre.


Neck Construction: Bolt-on
Neck Profile: GRX
Thickness at 1st Fret: 19.5
Thickness at 12th Fret: 21.5
Scale in mm: 648
Fretboard: Jatoba
Fretboard Type: Fretted
Fretboard Radius in Inches: 12
Number of Frets: 22
Fret Format: Medium
Fretboard Inlays: Dot