Ibanez Gio GRX70QA-TRB Transparent Red Burst
Solidbody Electric Guitar with Basswood Body, Maple Neck, Purpleheart Fingerboard, 2 Humbucking Pickups, and 1 Single-coil Pickup - Transparent Red Burst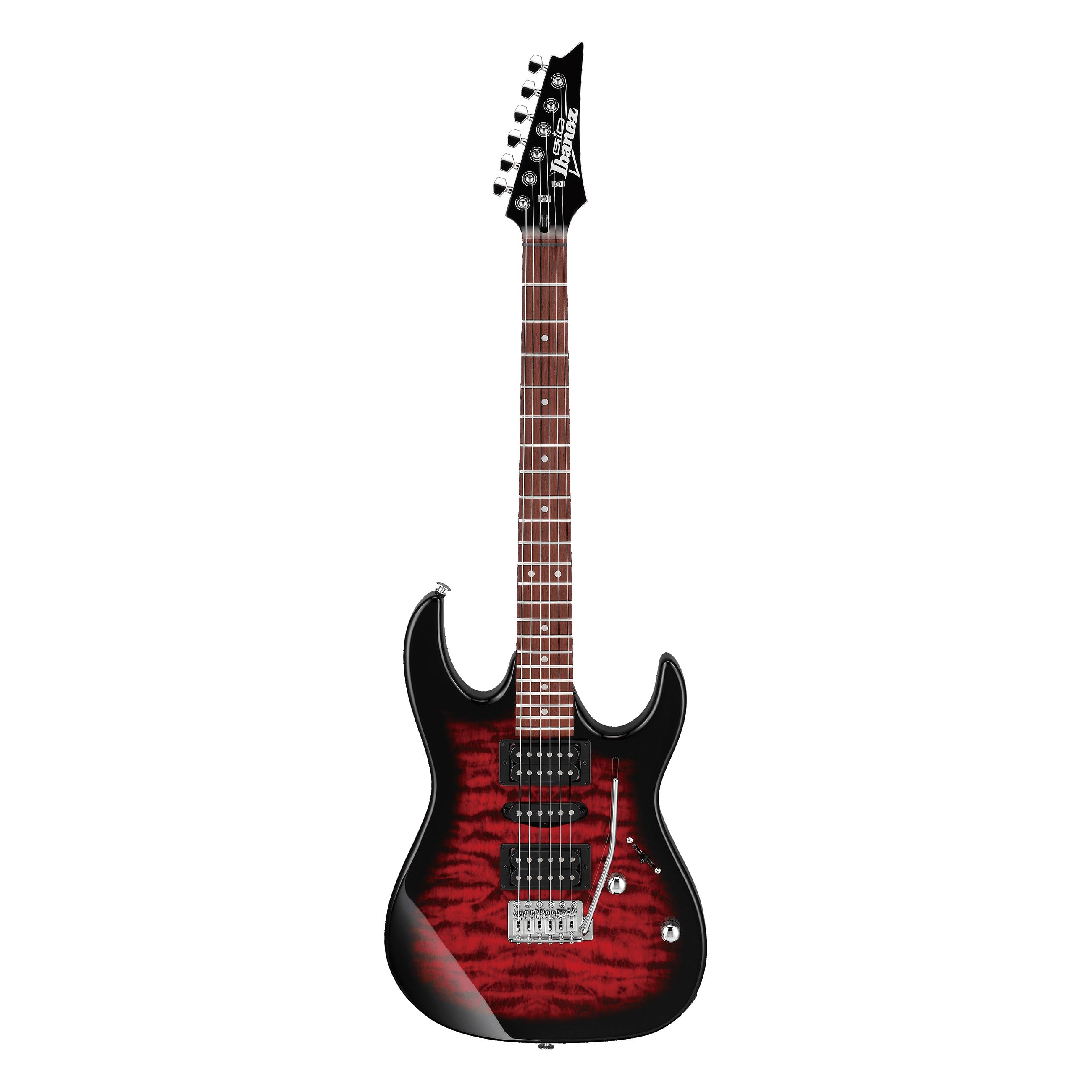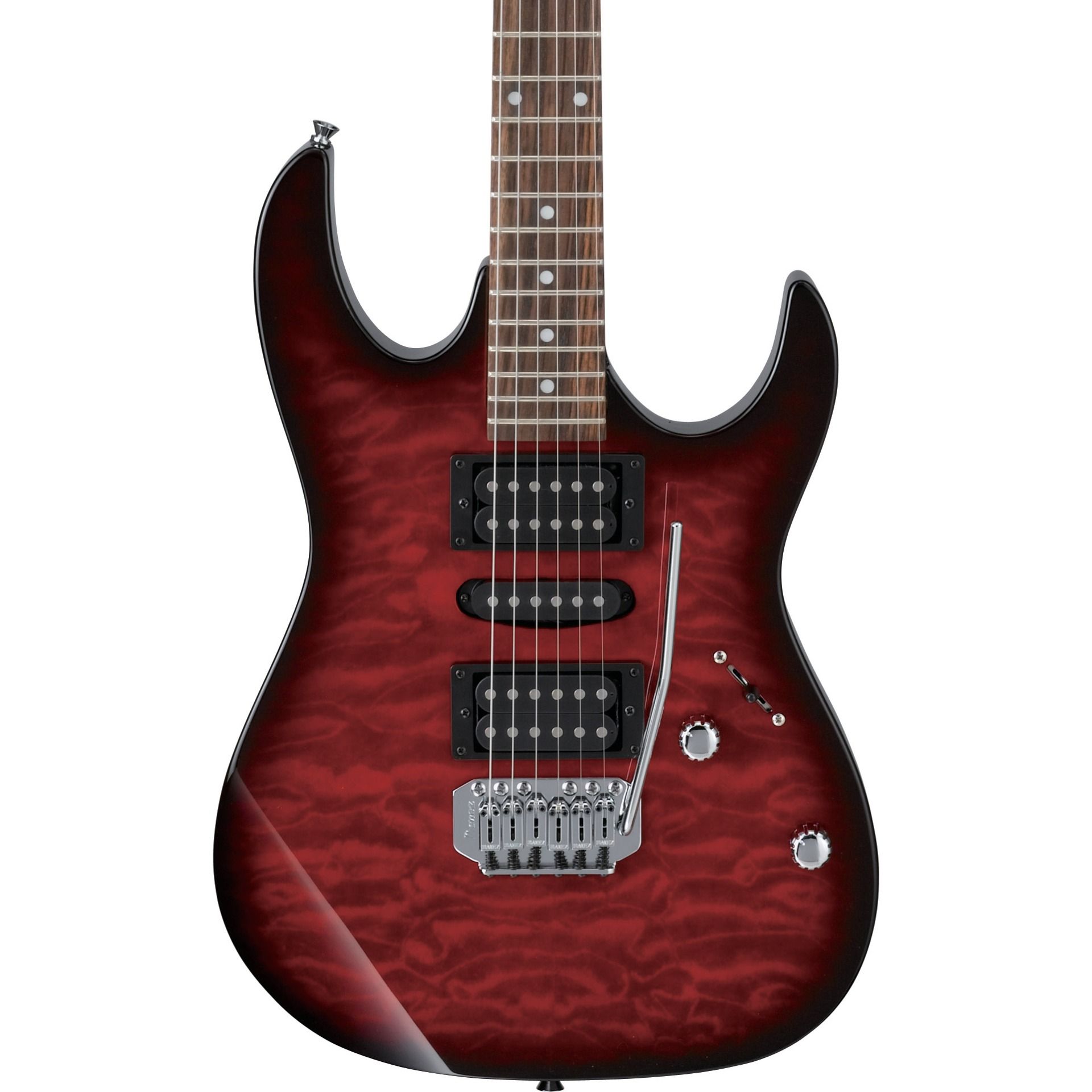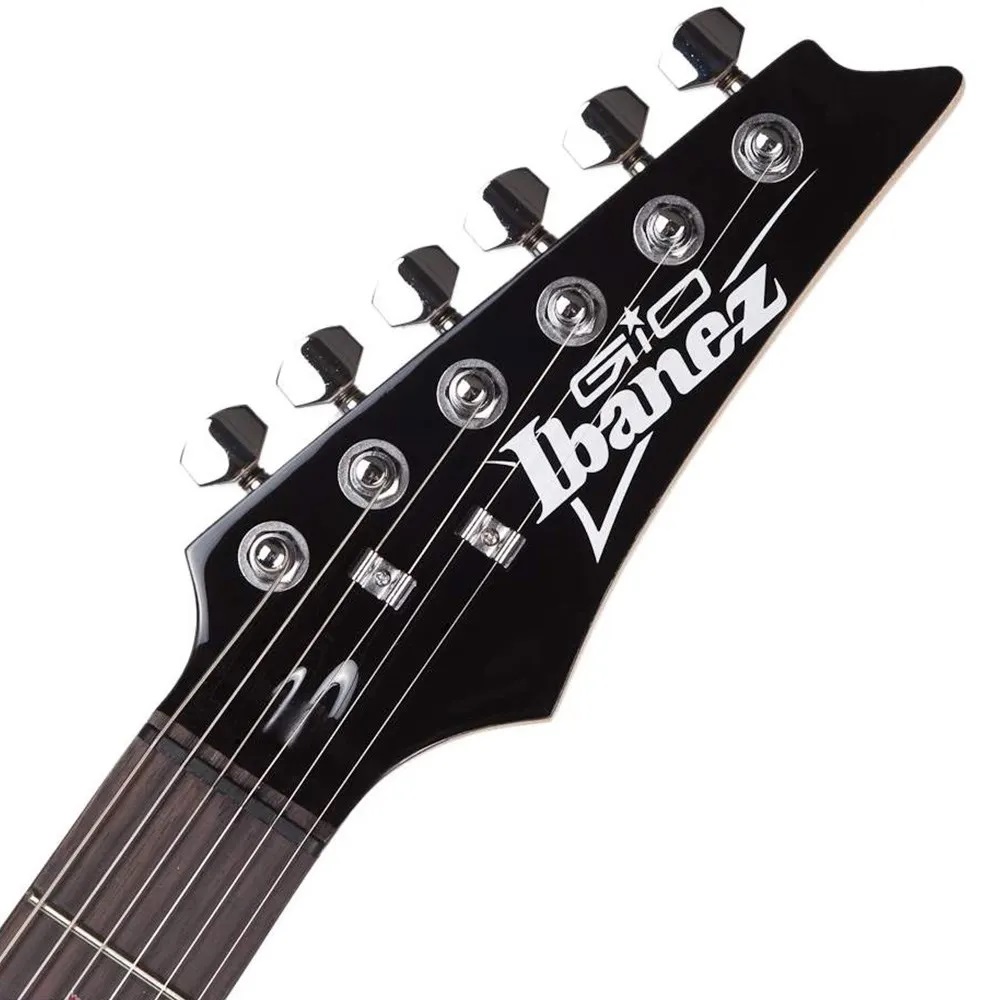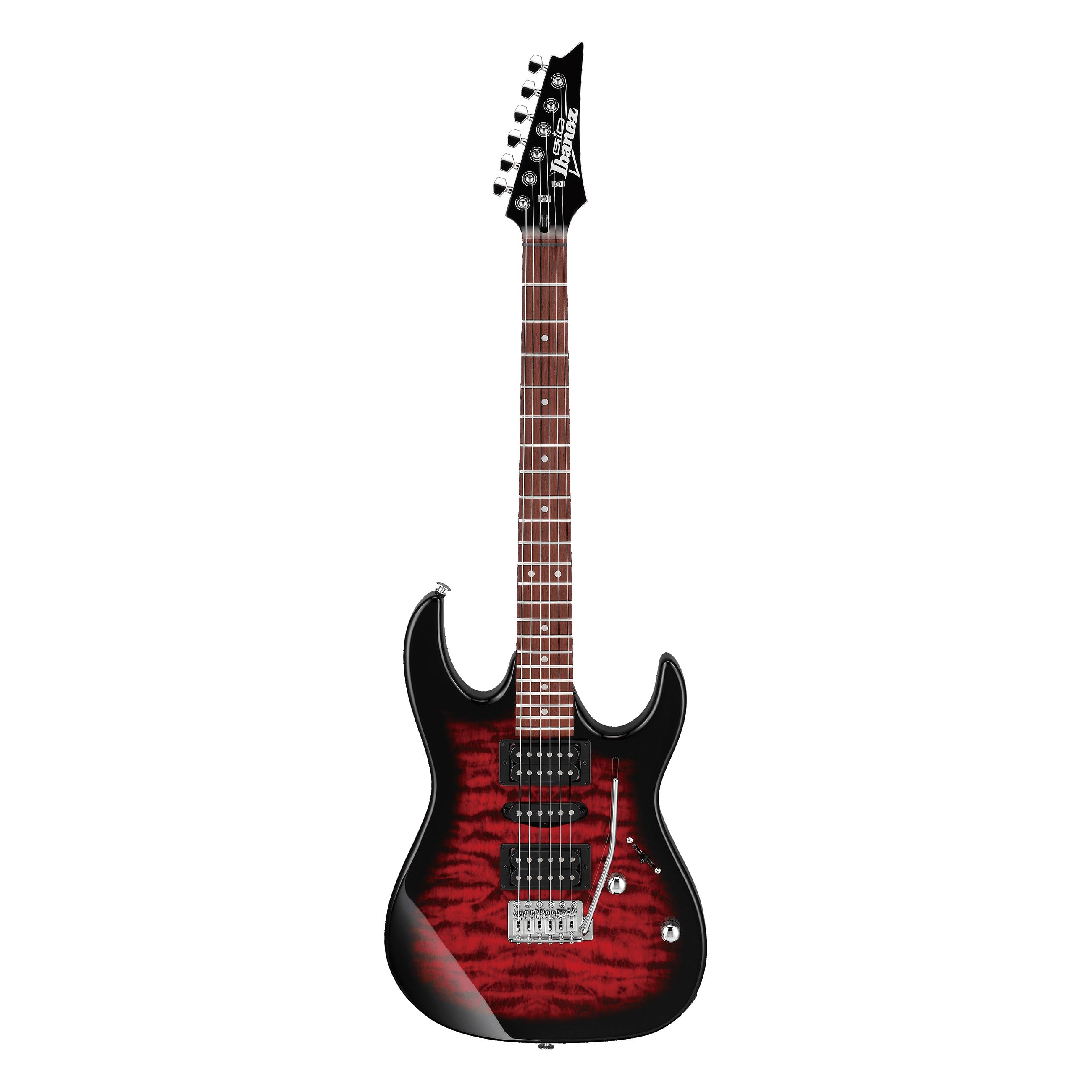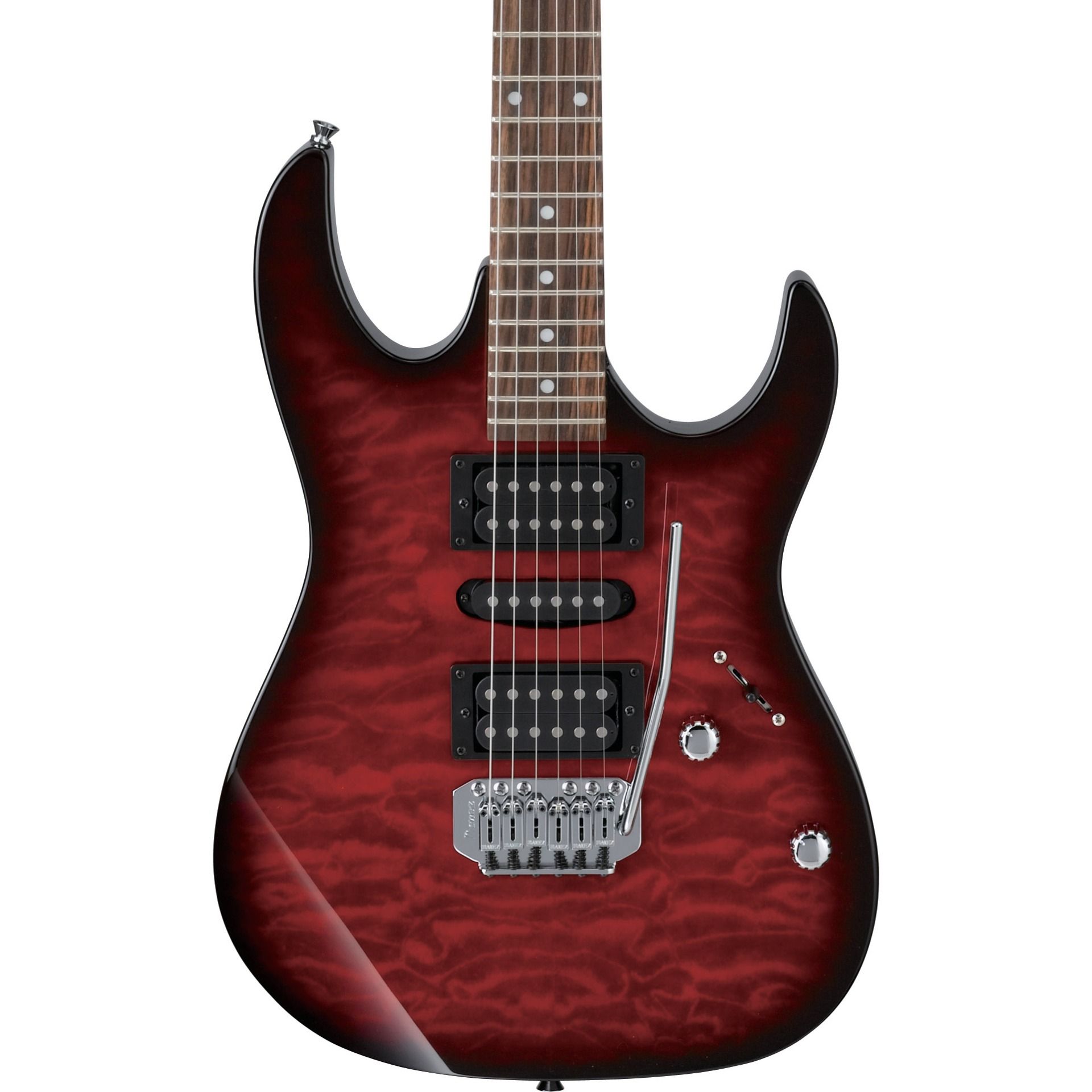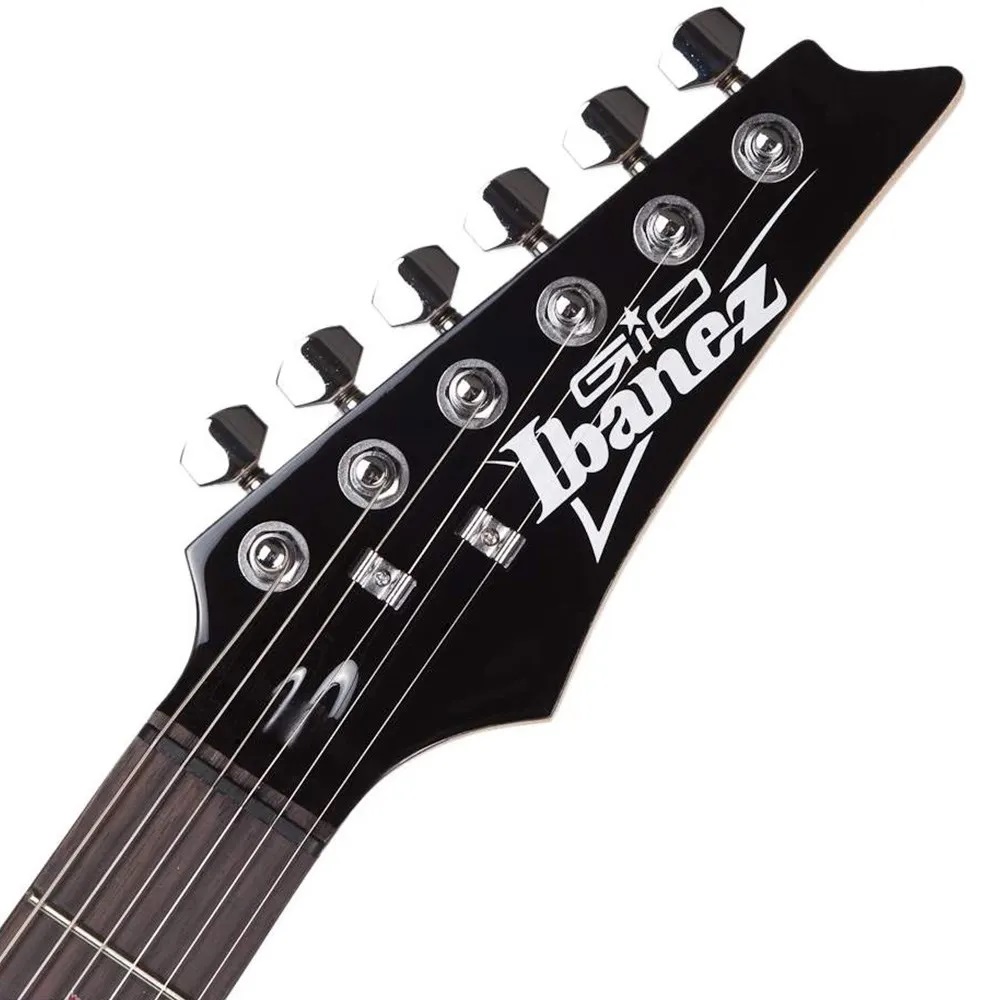 Get a Killer Guitar for Little Cash!
The Ibanez GRX70 electric guitar is a shining example of value! Don't let the price fool you — this guitar is a flexible tone machine. The basswood body with quilted art grain top is gorgeous, and a trio of pickups gives you tons of tones. A standard tremolo handles divebombing and other whammy acrobatics. This axe is perfect for burgeoning rockers who want a versatile guitar for all occasions. All in all, the Ibanez GRX70 gives you a whole lotta guitar for the money!
Powerful pickups
Three Powersound pickups grace the Ibanex GRX70 electric guitar with versatile tones. Two powerful ceramic-magnet humbucking pickups give you high output without muddiness. The middle single-coil pickup uses Alnico magnets to produce a super-clear vintage tone. The GRX70 is ready for any style you need from clean, warm ballads to in-your-face rock and beyond.


Smooth-playing neck
A guitar is only as playable as its neck. It's a good thing the Ibanez GRX70 has a smooth and fast-playing maple neck. This comfortable neck gives you medium-sized frets that make playing chords and notes effortless.


Body Type Solidbody
Body Shape Gio GRX
Body Material Basswood
Top Material Quilted Maple
Body Finish Gloss Polyurethane
Color Transparent Red Burst