Ibanez Gio GRGR221 PA-AQB Aqua Burst
6-string Electric Guitar with Okoume Body, Poplar Art Grain, Maple Neck, Purpleheart Fingerboard, and 2 Humbucking Pickups - Aqua Burst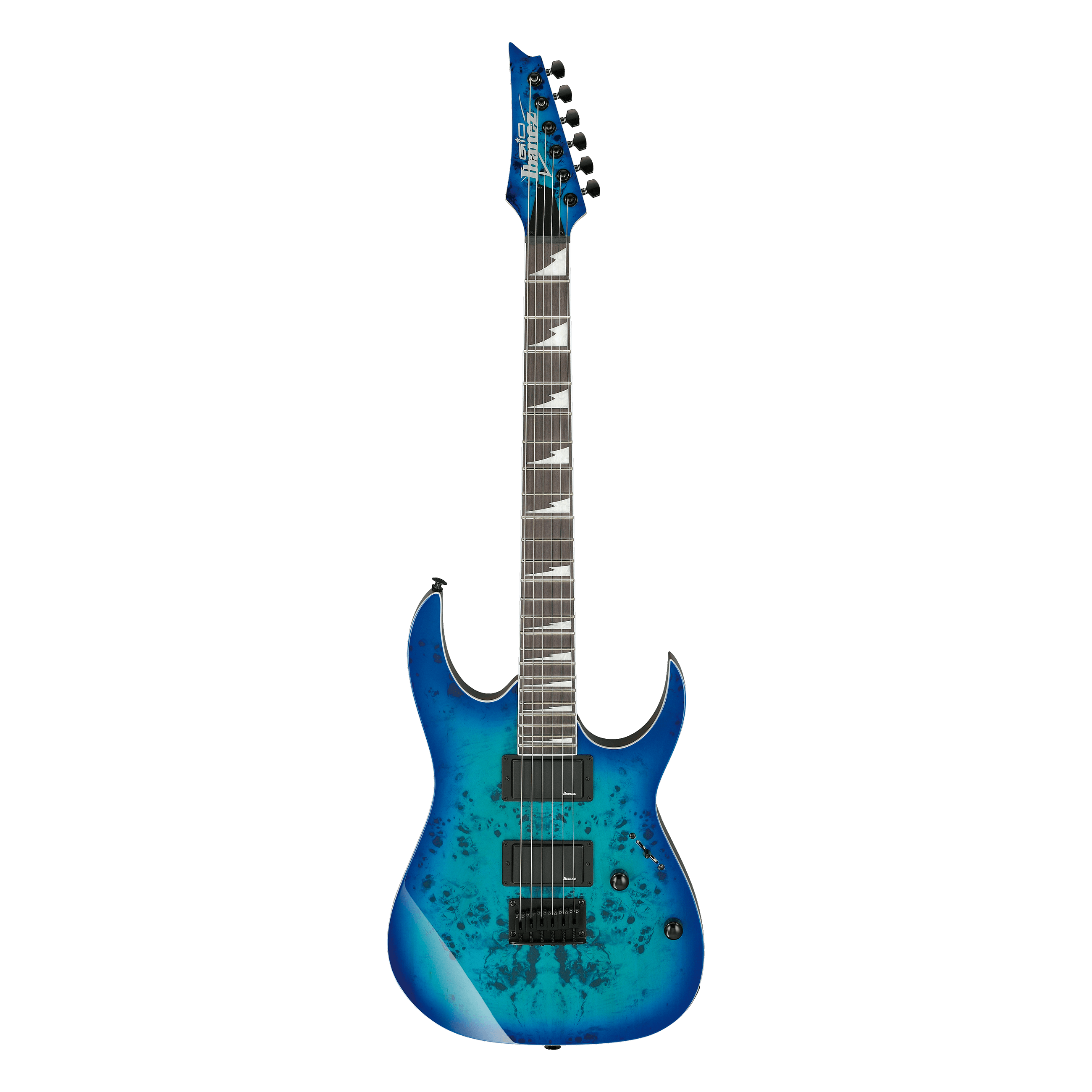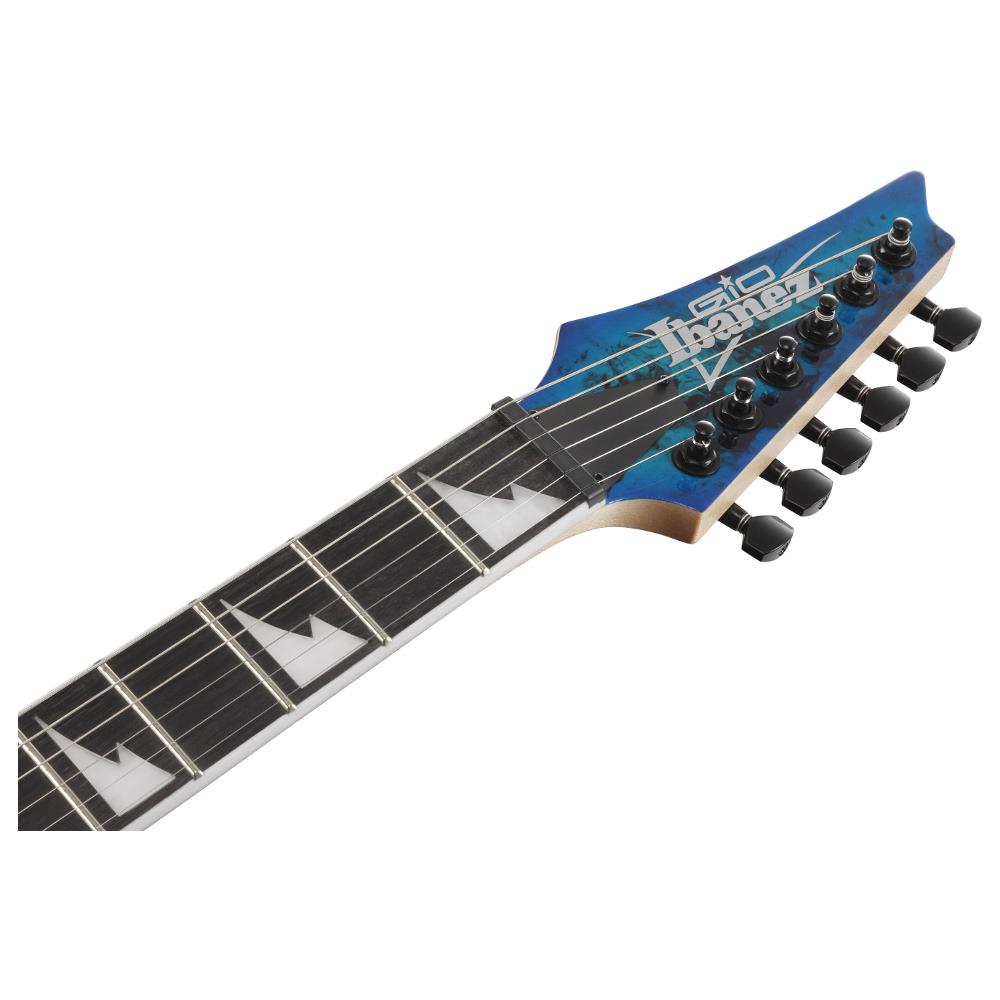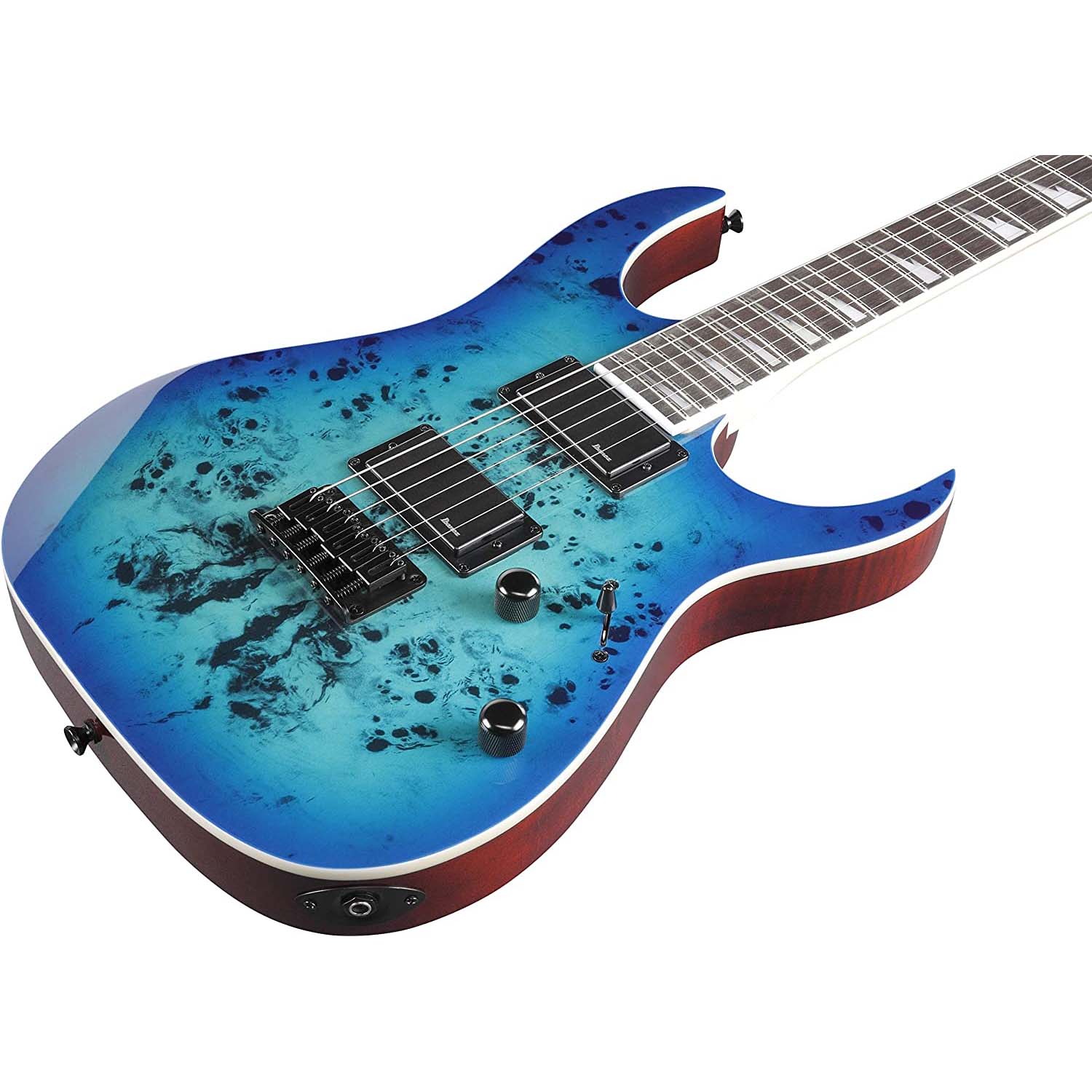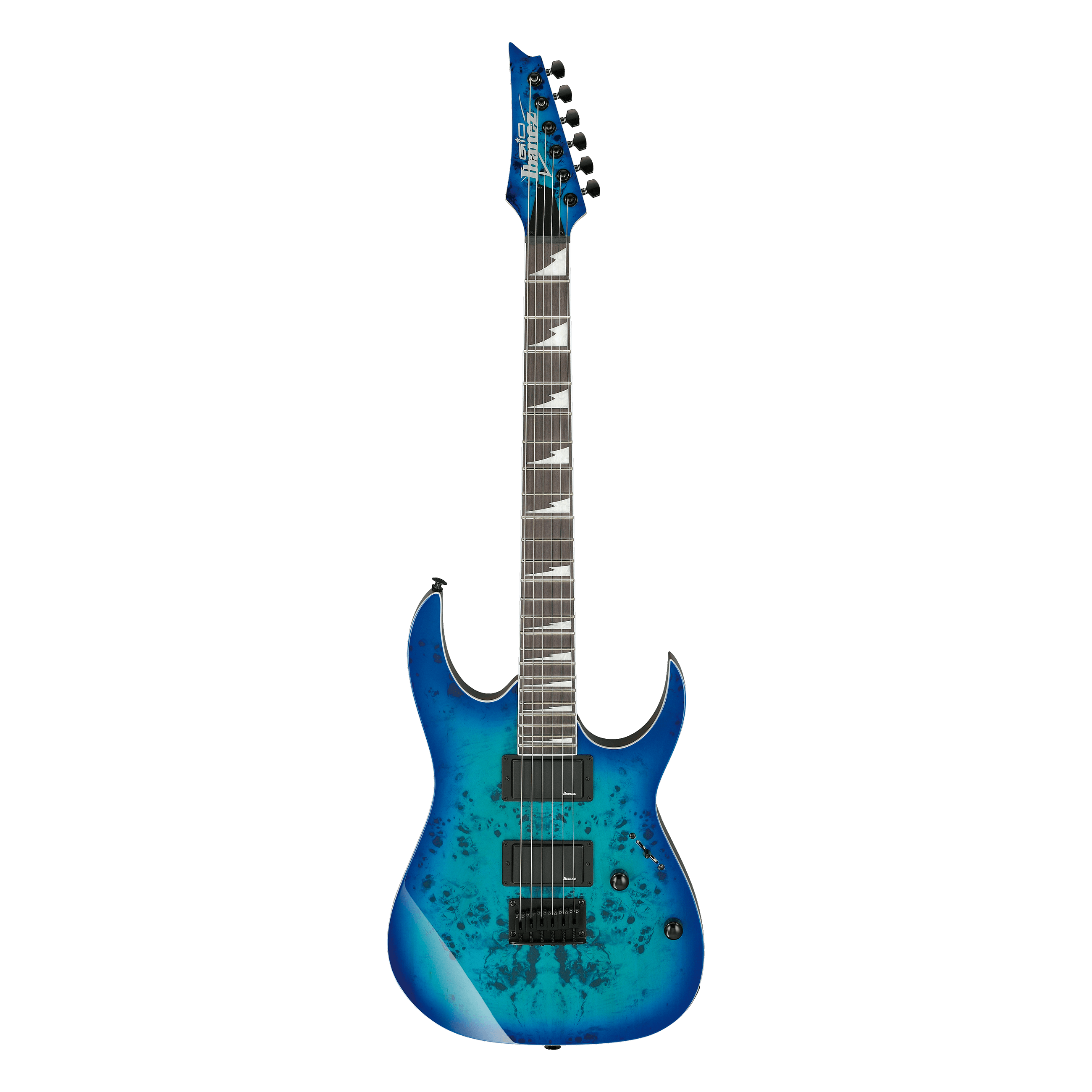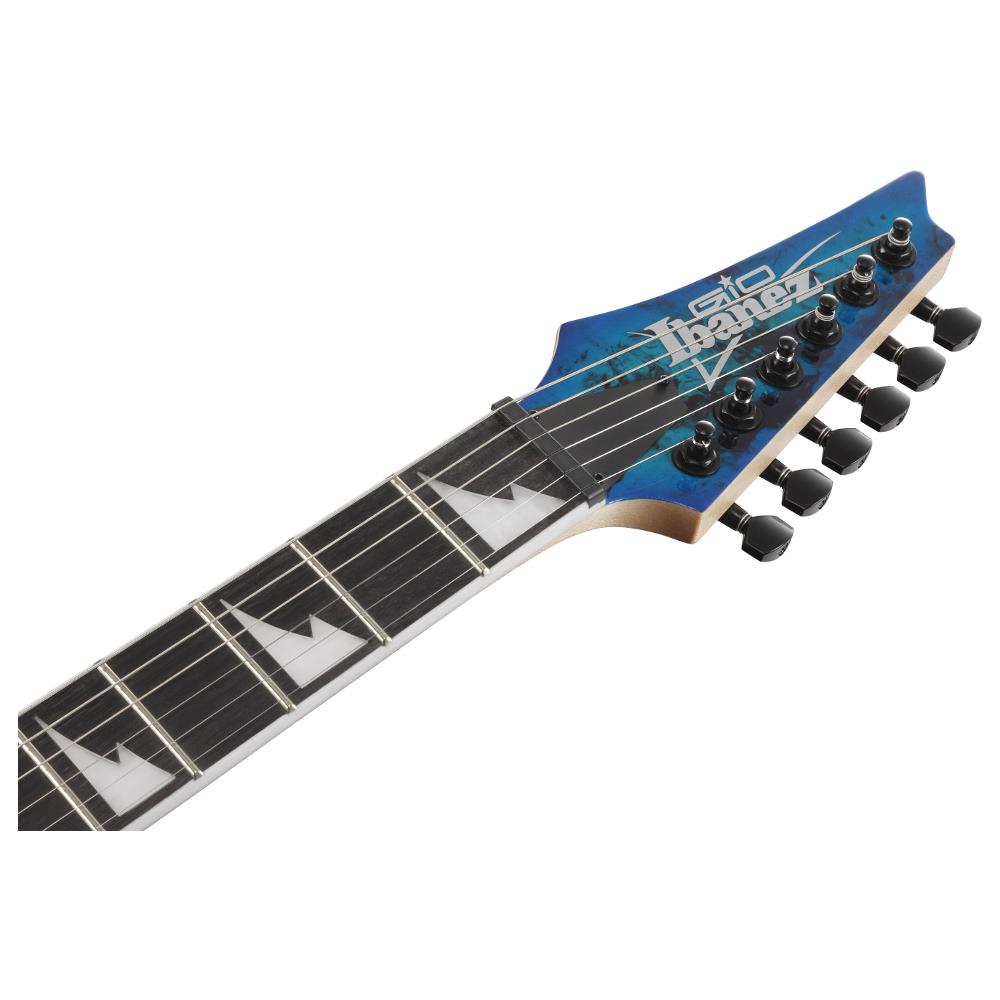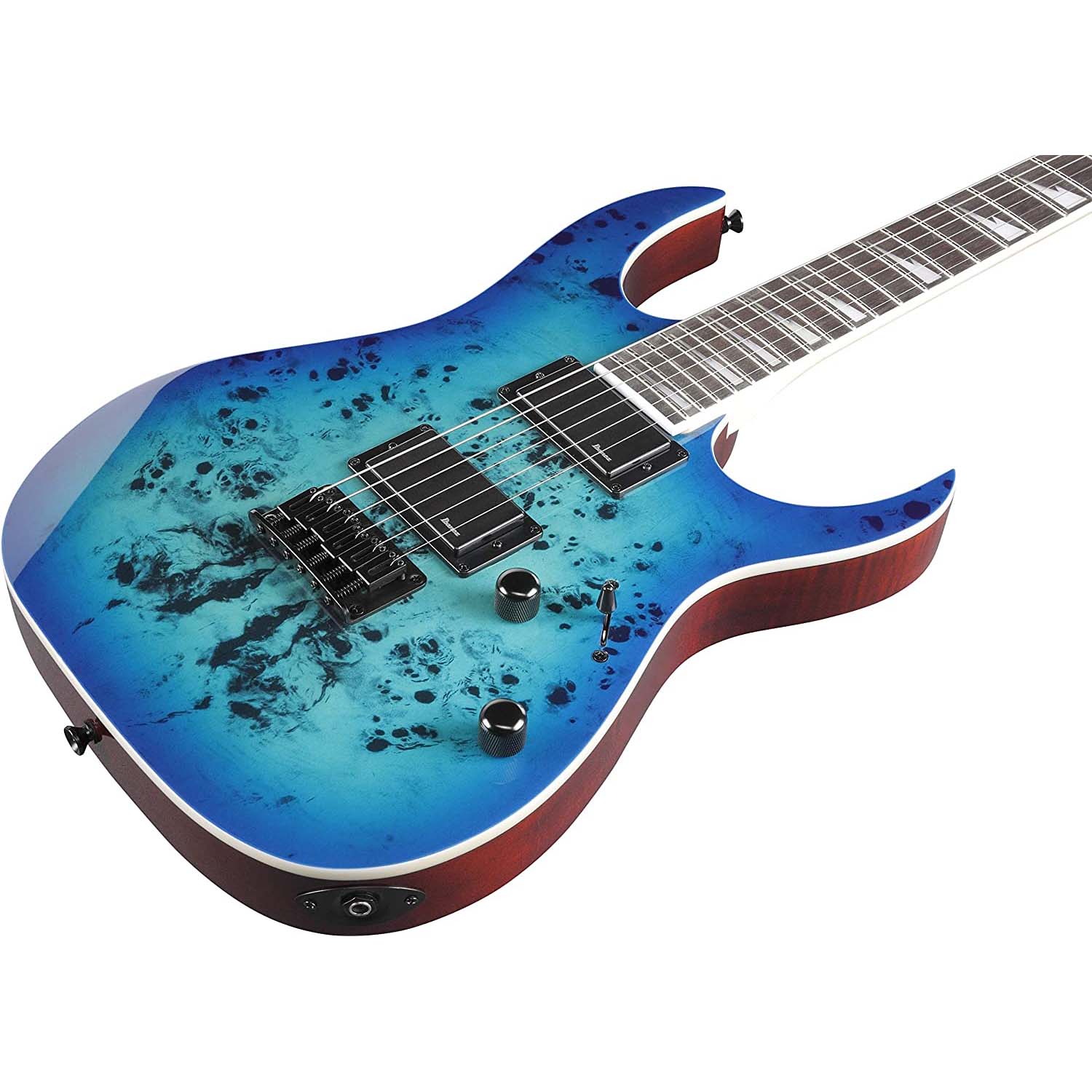 This Solidbody Stunner Really Brings the Heat
If the Ibanez GIO GRGR221PA's poplar burl Art Grain top doesn't bowl you over the first time you pick it up, the sonic heat it generates certainly will. This stunning solidbody's okoume body (a popular mahogany alternative) remains comfortable and resonant when rockin' all-nighters onstage, while its burl top and glassy polyurethane finish really punch up the visuals for in-person appearances. On deck you'll find a pair of ceramic-magnet IBZ-6 hum bucker pickups and a versatile 5-way pickup selector that make it easy to dial in a variety of modern sounds — from chimey cleans to mean distortion. The GRGR221PA sports a hardtail bridge for maximum tuning stability, a fast-action maple neck with an elegant bound purpleheart fingerboard, and 24 jumbo frets for the kind of effortless shredding that helped put Ibanez on the metal map. White sharktooth inlays top off the package. Whether you're just starting out or you're looking for another guitar for your arsenal, you get a whole lot of value with the Ibanez GIO GRGR221PA.
IBZ-6 pickups give you the muscle for modern music
The Ibanez GIO GRGR221PA's two powerful ceramic-magnet IBZ-6 humbucking pickups give you high output without muddiness. And take it from guitarists at Sweetwater: the GRGR221PA is ready for any modern style you need — from clean, warm ballads to face-melting metal and beyond.


Enjoy the tuning benefits of a hardtail bridge
Dive-bombs can be fun, but many guitarists prefer the absolute stability of a hardtail bridge. If you're in this camp, then the Ibanez GIO GRGR221PA is your axe. The GRGR221PA's fixed bridge anchors the strings, giving you a rock-solid platform for your music.


Body Type Solidbody
Body Shape Gio GRG
Body Material Okoume
Top Material Poplar Burl Art Grain
Body Finish Satin Polyurethane
Color Aqua Burst