Ibanez Gio GRG121SP-BKNBlack Night
Solidbody Electric Guitar with Poplar Body, Maple Neck, Jatoba Fingerboard, and 2 Humbucking Pickups - Black Night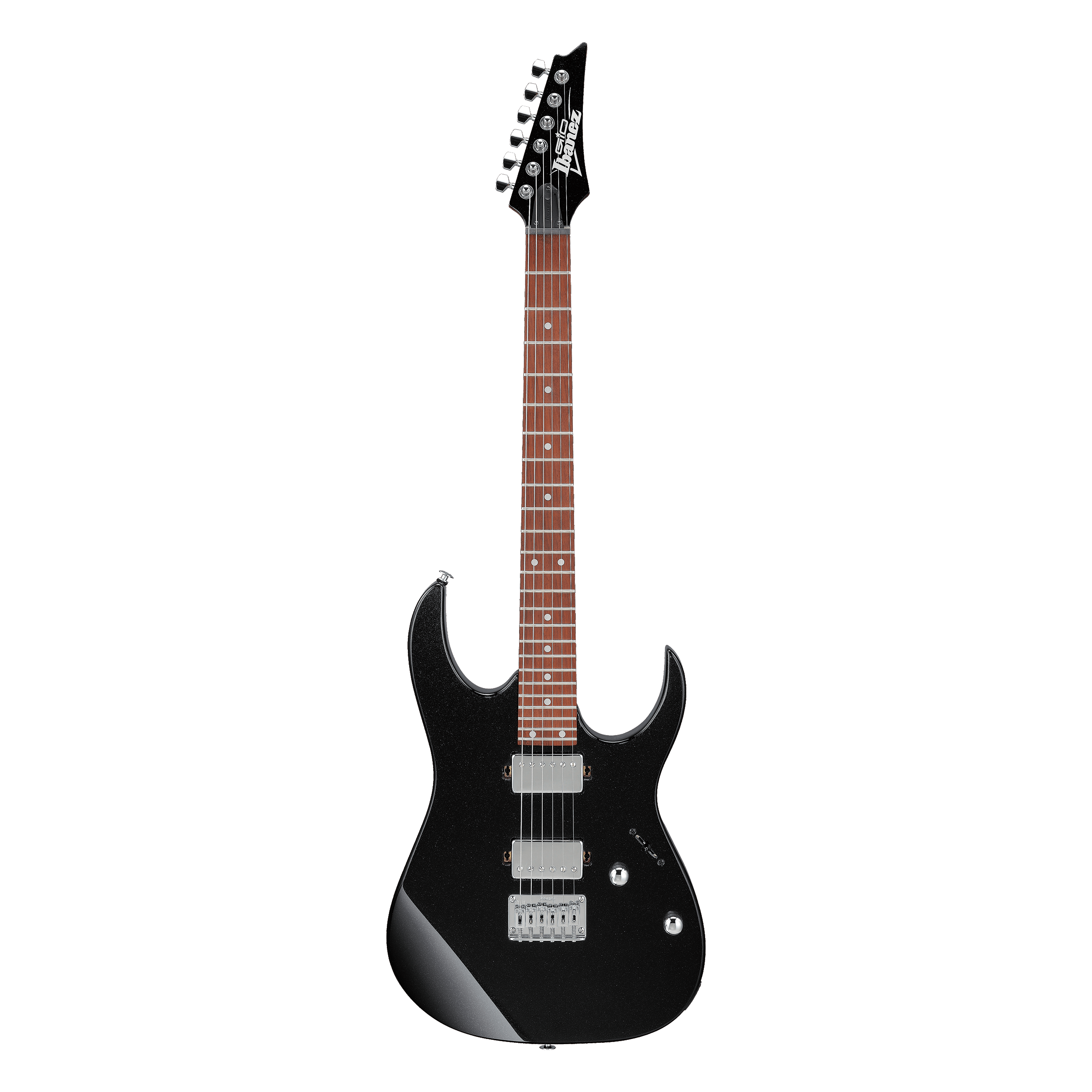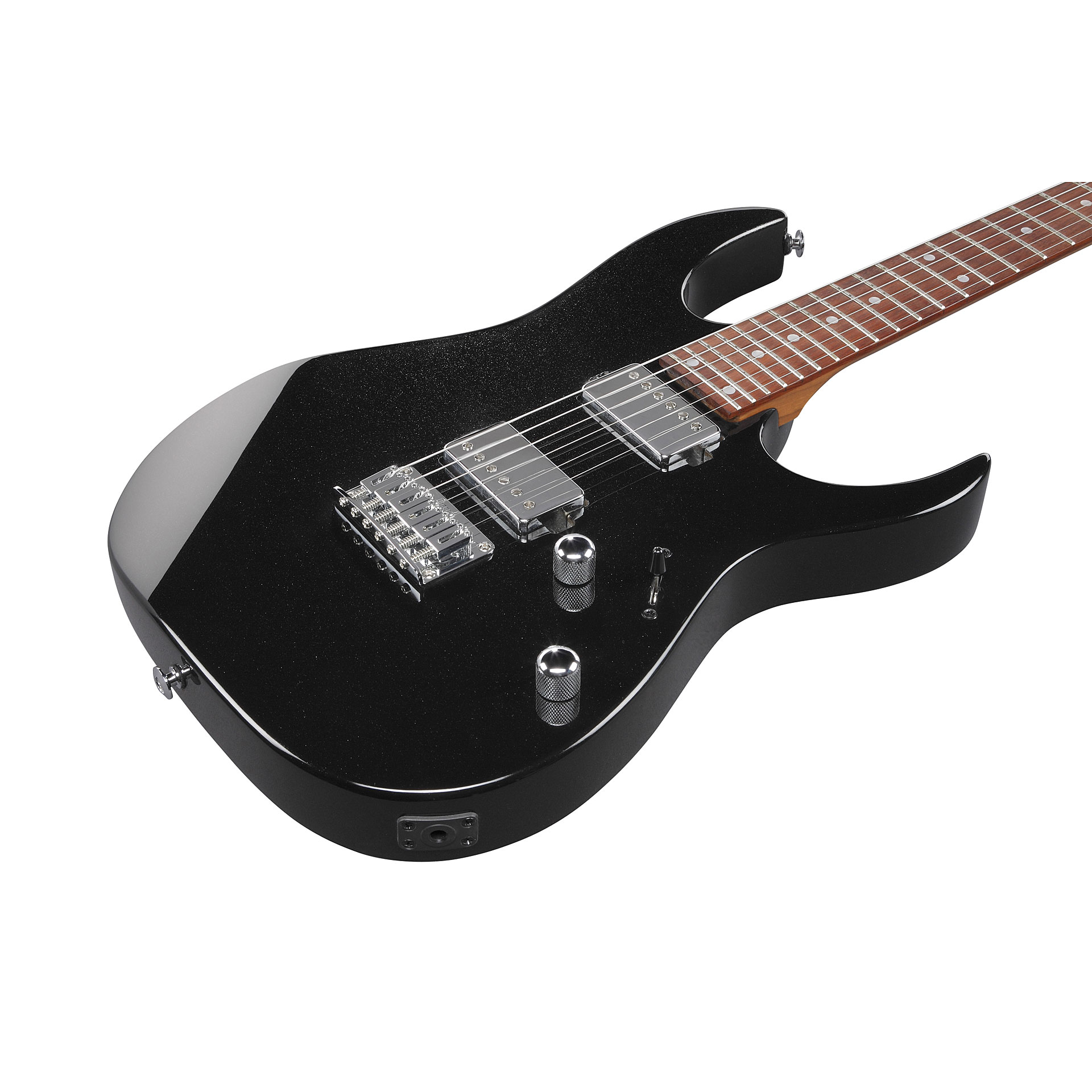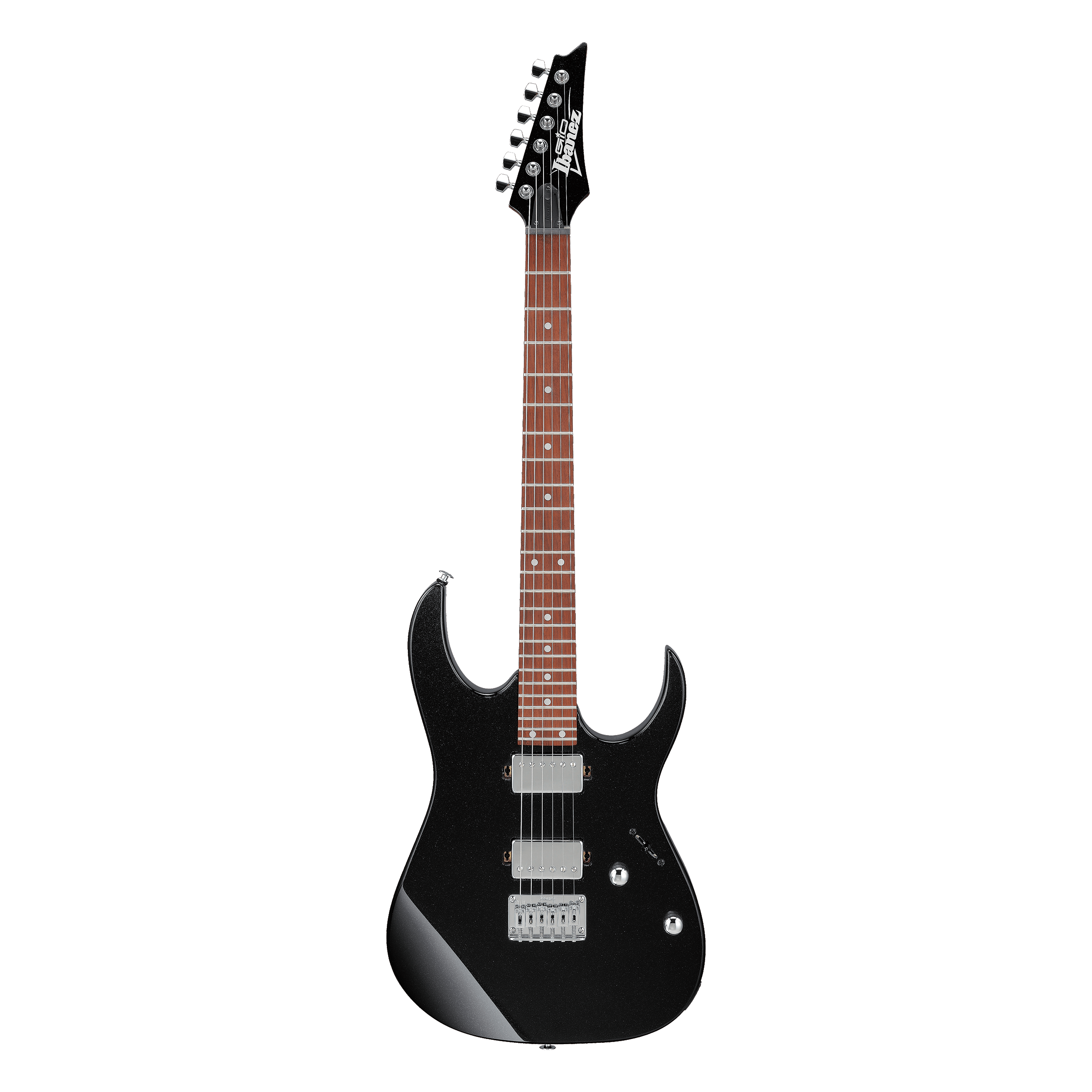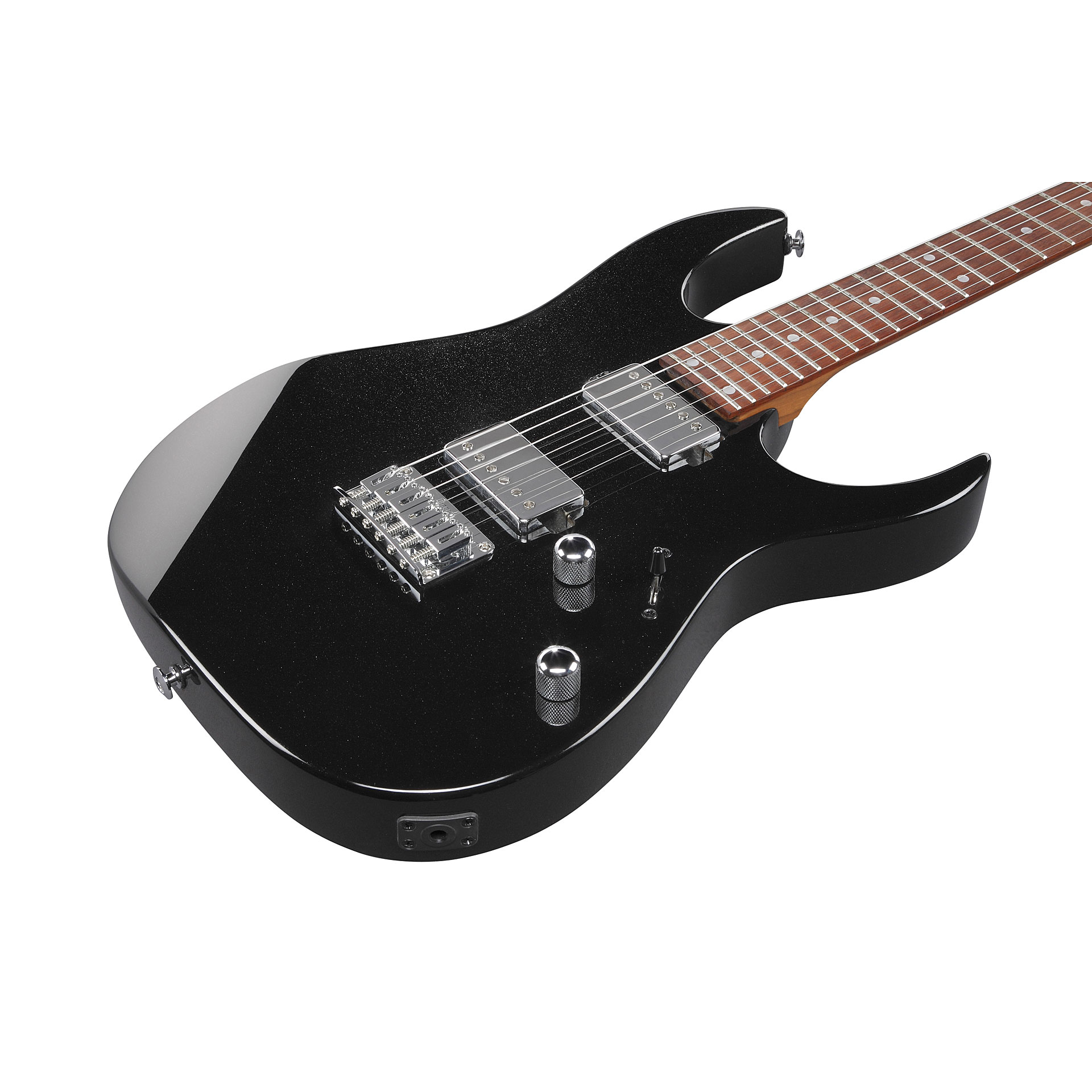 A High-octane Ibanez at a Budget-friendly Price
Crafted for high-octane rockers, the Ibanez GIO GRG121SP solidbody electric guitar features a comfortably contoured poplar body and two Classic Elite humbucking pickups that exhibit both bark and bite. For maximum tuning stability, the GRG121SP sports an F106 hardtail bridge. A zippy, roasted maple neck with a fast-action jatoba fingerboard and 24 medium frets provides the kind of effortless shredding that put Ibanez on the metal map. To complete the package, the Ibanez GIO GRG121SP dons an eye-catching gloss finish with a matching headstock. Hit the stage with a high-performance guitar at a budget-friendly price with the GIO GRG121SP from Ibanez!
Smooth-playing, fast-action neck enhances your speed
A guitar is only as playable as its neck — good thing the Ibanez GIO GRG121SP has a smooth and fast-playing roasted maple neck. This comfortable neck is capped by a jatoba fingerboard that sports a flat 250mm radius and 24 medium frets — ideal for executing fast single-note runs and screaming solos.
Fixed bridge stability for rock-solid tuning
The Ibanez GIO GRG121SP sports a fixed bridge, which guitarists love since there are no tuning hassles. From standard to lowered tunings, your guitar's intonation will be more stable and the string tension will feel looser. When you change tunings at a gig, you'll be ready to rock without messing with the bridge.


Gargantuan tonal range
With two Classic Elite humbucking pickups and 5-way switching, you'll be able to shape your tone any way you like on the GIO GRG121SP. With its sleek visuals and high output, it will forever be known as a rock guitar; however, the GIO GRG121SP's fast playability and tonal variety make it a superb instrument for almost any style.
ody Shape GIO RG
Body Material Poplar
Body Finish Gloss Polyurethane
Color Black Night