Ibanez Gio GRG220PA-RLB Royal Purple Burst
Solidbody Electric Guitar with Okoume Body, Poplar Top, Maple Neck, Purpleheart Fingerboard, and 2 Humbucking Pickups - Royal Purple Burst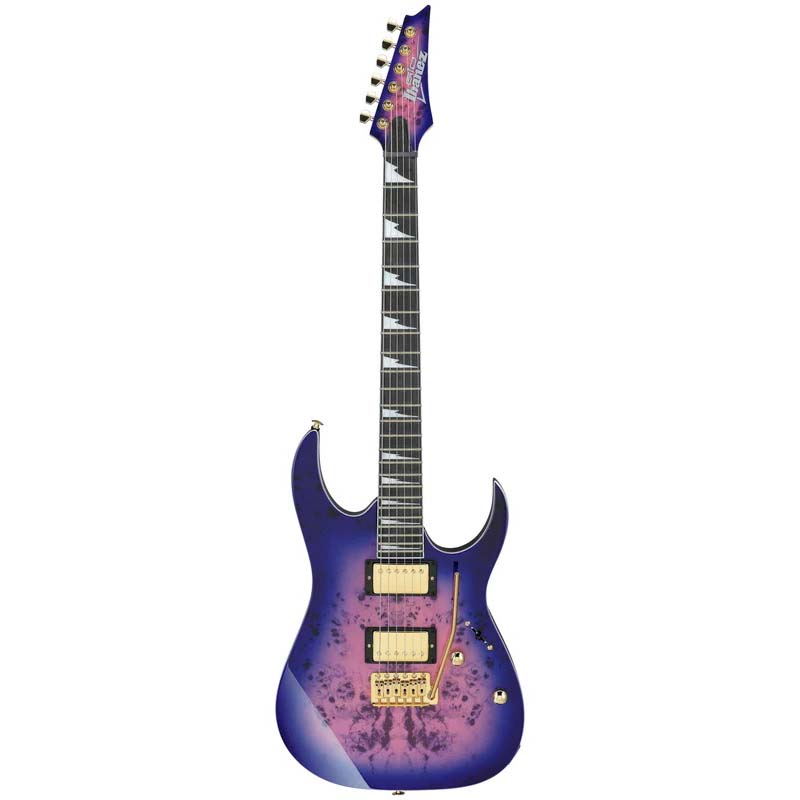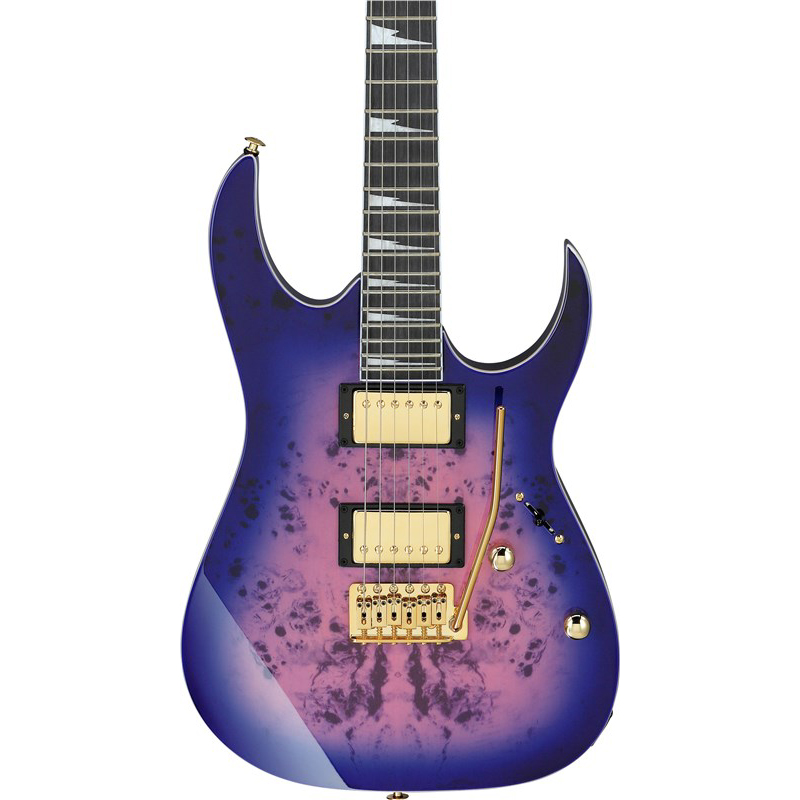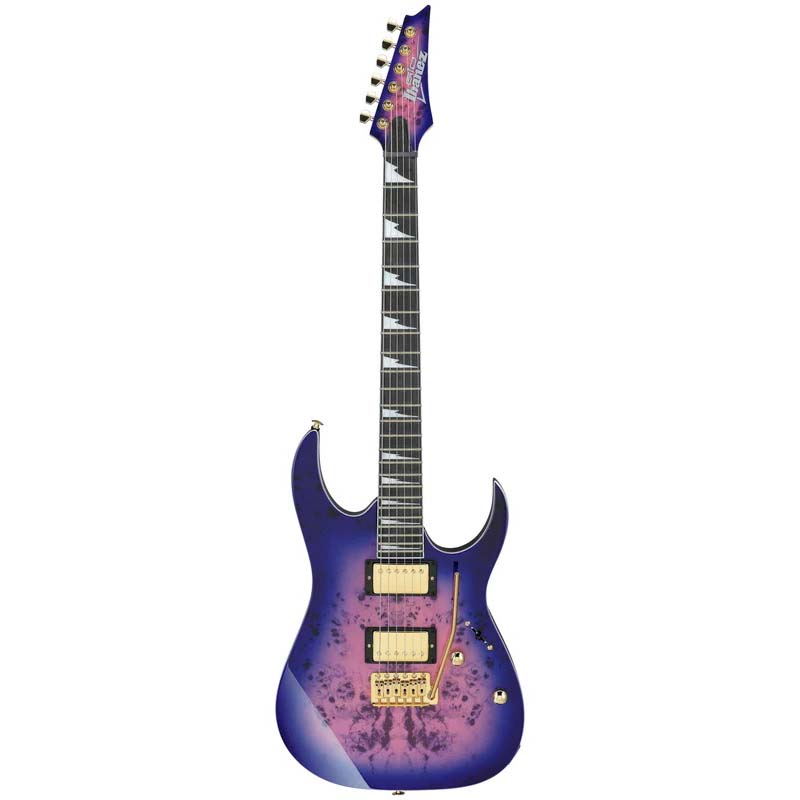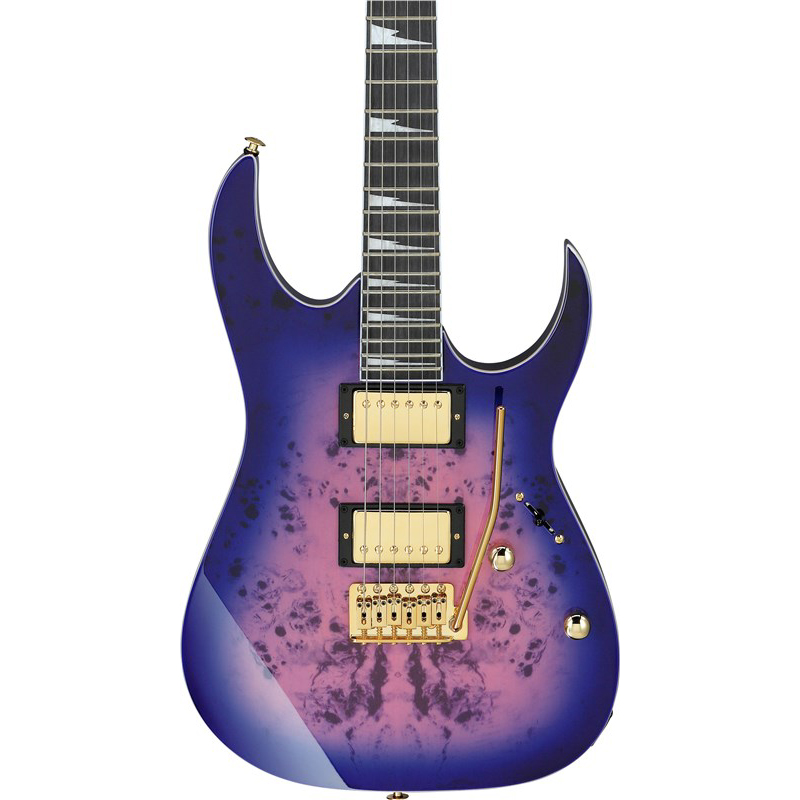 A Stunning Shredder at a Budget-friendly Price
Purpose-built for fleet-fingered shredders, the Ibanez GIO GRG220PA solidbody electric guitar features a comfortably contoured okoume body with a poplar burl art grain top and two Classic Elite humbucking pickups that exhibit both bark and bite. A zippy, maple neck with a fast-action purpleheart fingerboard and 24 medium frets provides the kind of effortless fretboard pyrotechnics that put Ibanez on the metal map and endeared their electric guitars to players. Engage in serious dive-bombing and other whammy acrobatics with the GRG220PA 's standard tremolo. To complete the package, the Ibanez GIO GRG220PA dons an eye-catching finish with a matching headstock. Hit the stage with a high-performance guitar at a budget-friendly price with the GIO GRG220PA from Ibanez!
Smooth-playing, fast-action neck enhances your speed
A guitar is only as playable as its neck — good thing the Ibanez GIO GRG220PA has a smooth and fast-playing maple neck. This comfortable neck is capped by a purpleheart fingerboard with a super-flat 15.7-inch radius and 24 medium frets, giving you the agility to execute fast single-note runs with ease.



Dive-bomb away
From huge dive-bombs to subtle vibrato to stutter-like warbling, the Ibanez GIO GRG220PA's tremolo is ready for anything you throw at it. When not in use, the tremolo is solid and in tune; when in use, it does your bidding down to the microtone. Whether you need the trem for cool '50s-era dips or massive metal dives, the Ibanez GIO GRG220PA is ready to comply.


Gargantuan tonal range
With two Classic Elite humbucking pickups and 5-way switching, you'll be able to shape your tone any way you like on the GIO GRG220PA. With its sleek visuals and high output, it will forever be known as a rock guitar; however, the GIO GRG220PA's fast playability and tonal variety make it a great instrument for almost any style.
Body Type Solidbody
Body Shape GIO RG
Body Material Okoume
Top Material Poplar Burl
Body Finish Gloss Polyurethane
Color Royal Purple Burst