Ibanez GRG121DX-BKF Black Flat
6-string Electric Guitar with Poplar Body, Maple Neck, Purpleheart Fingerboard, and 2 Humbucking Pickups - Black Flat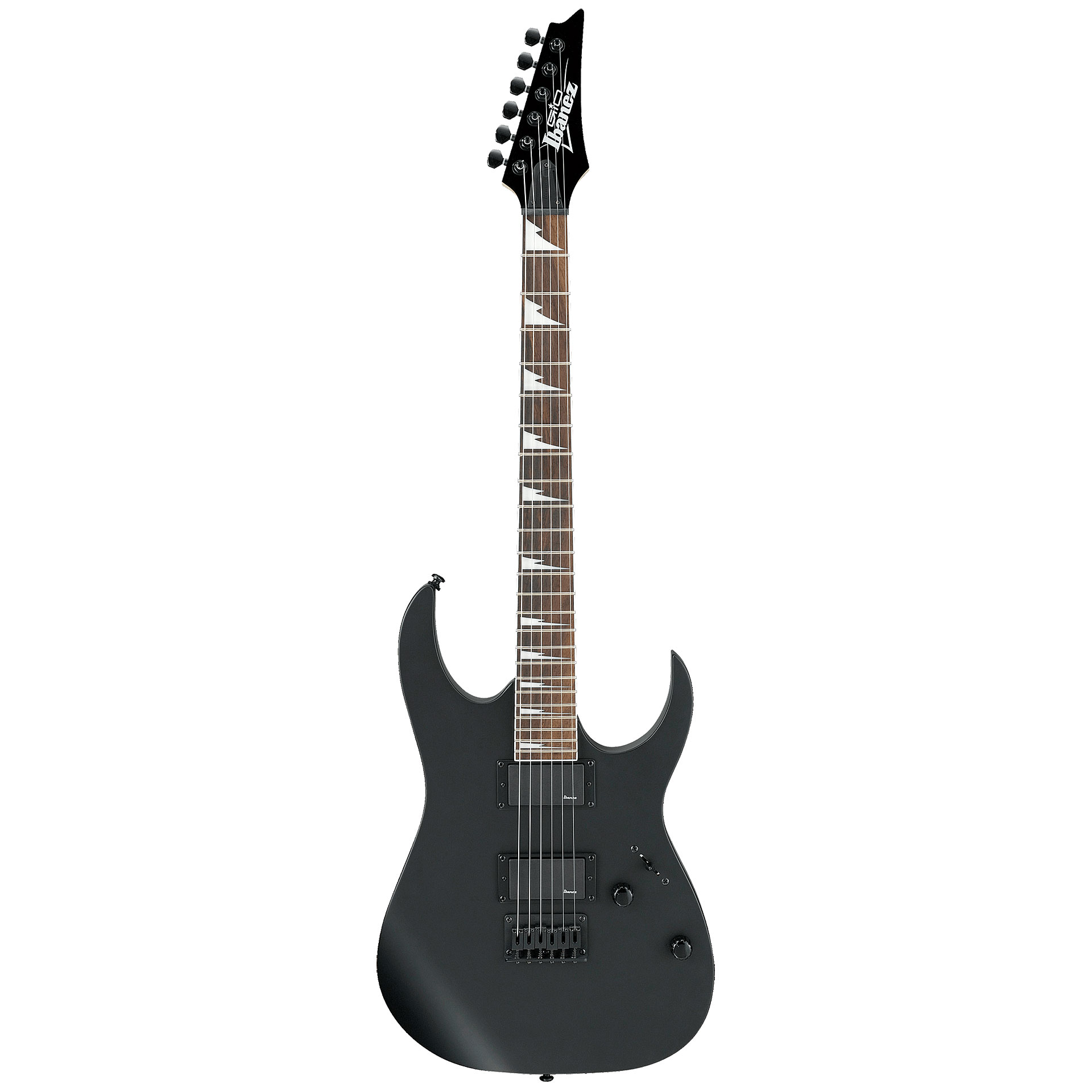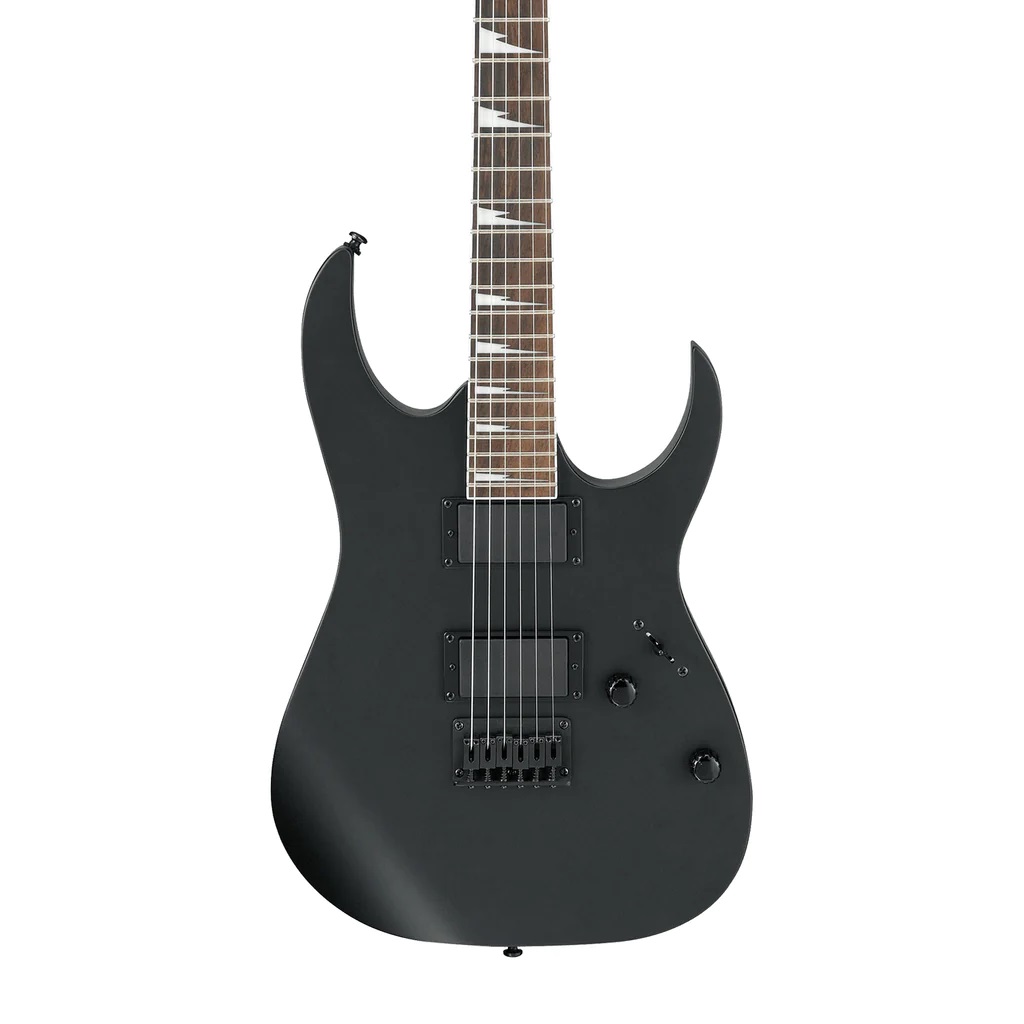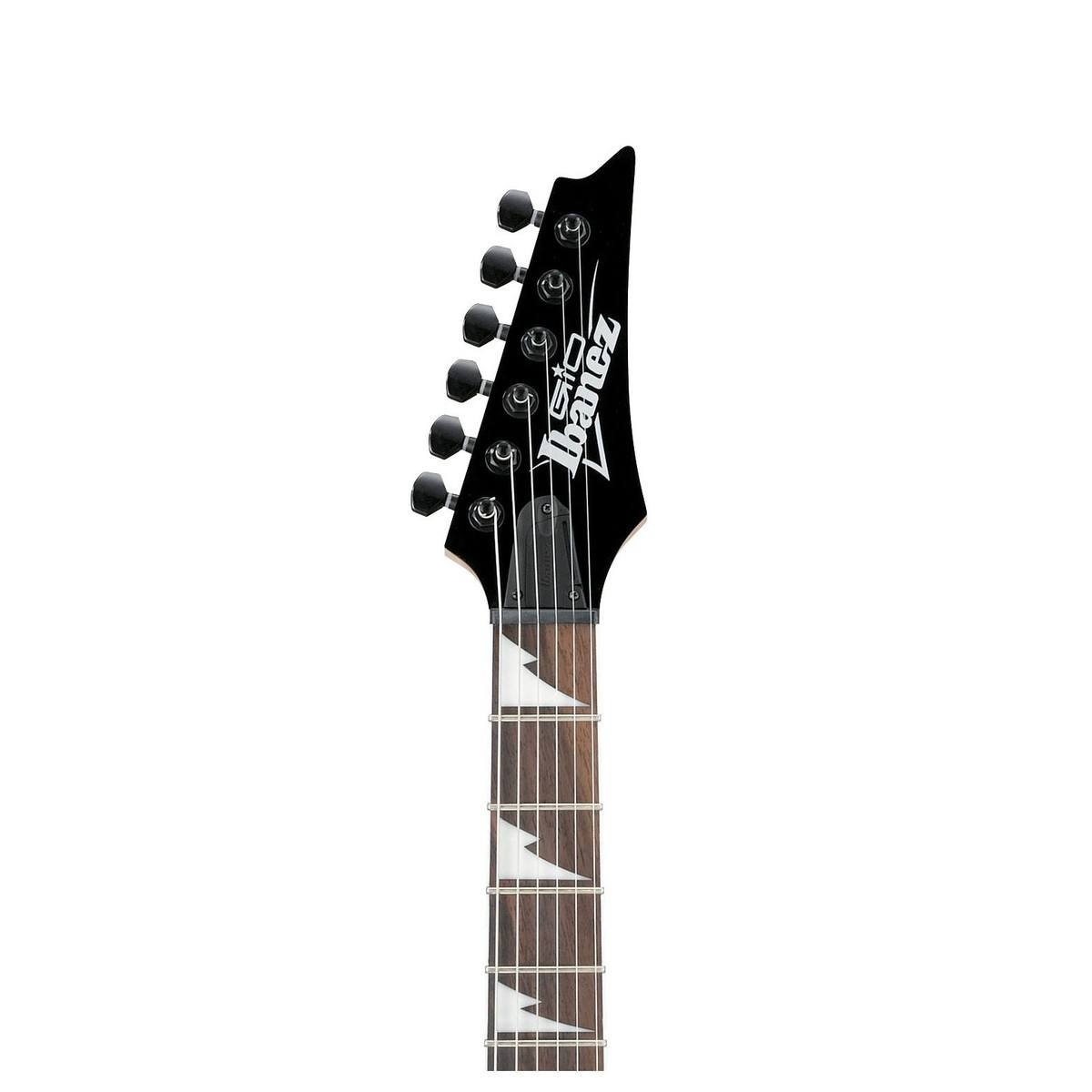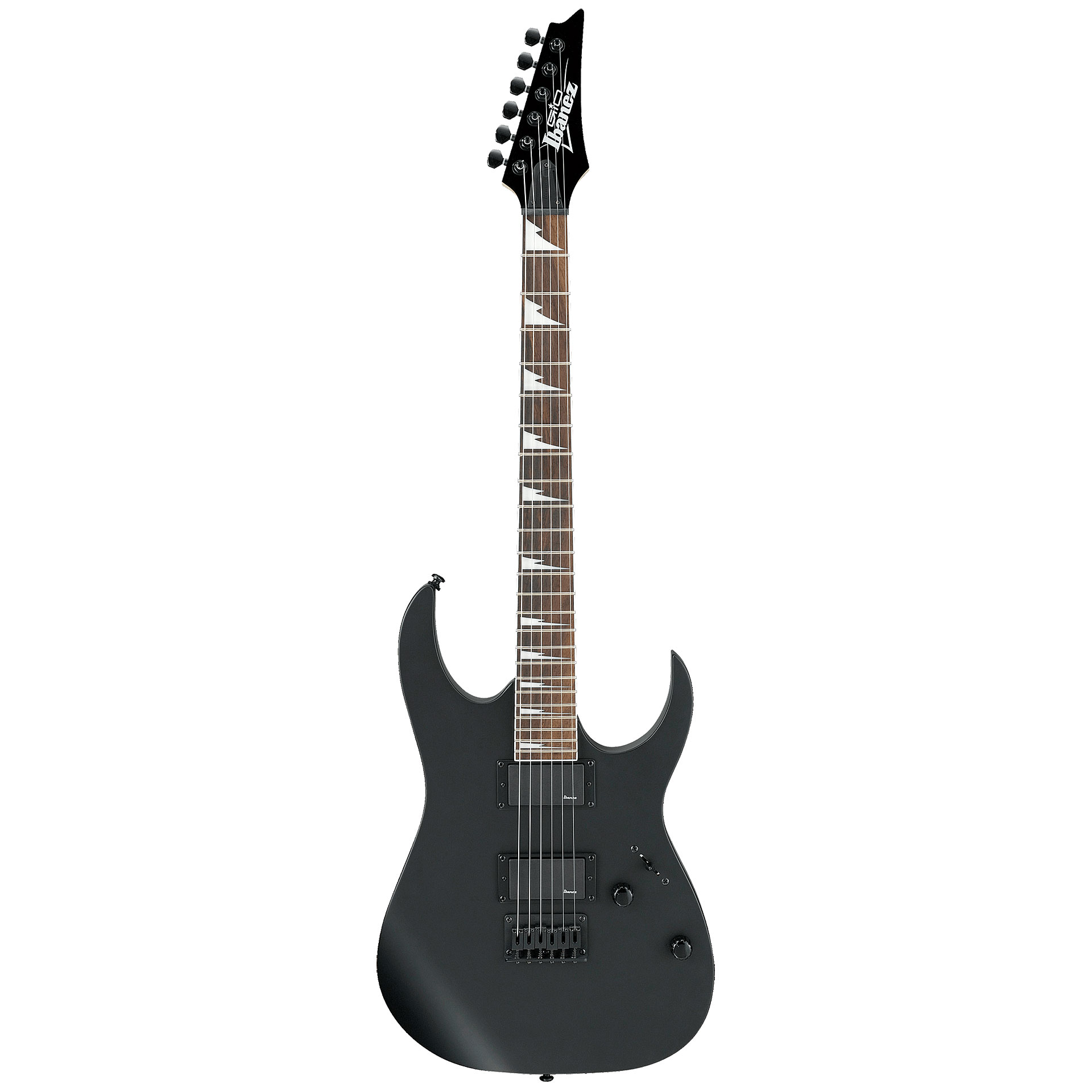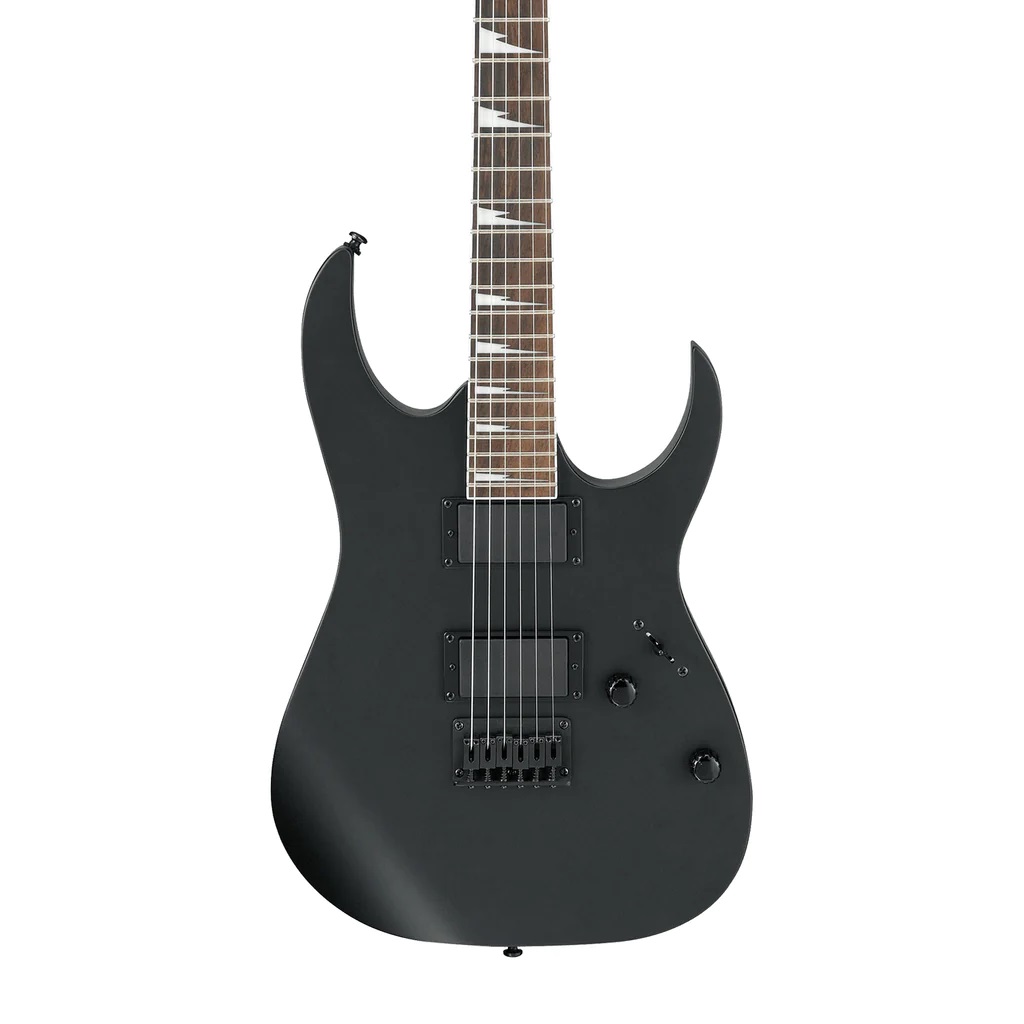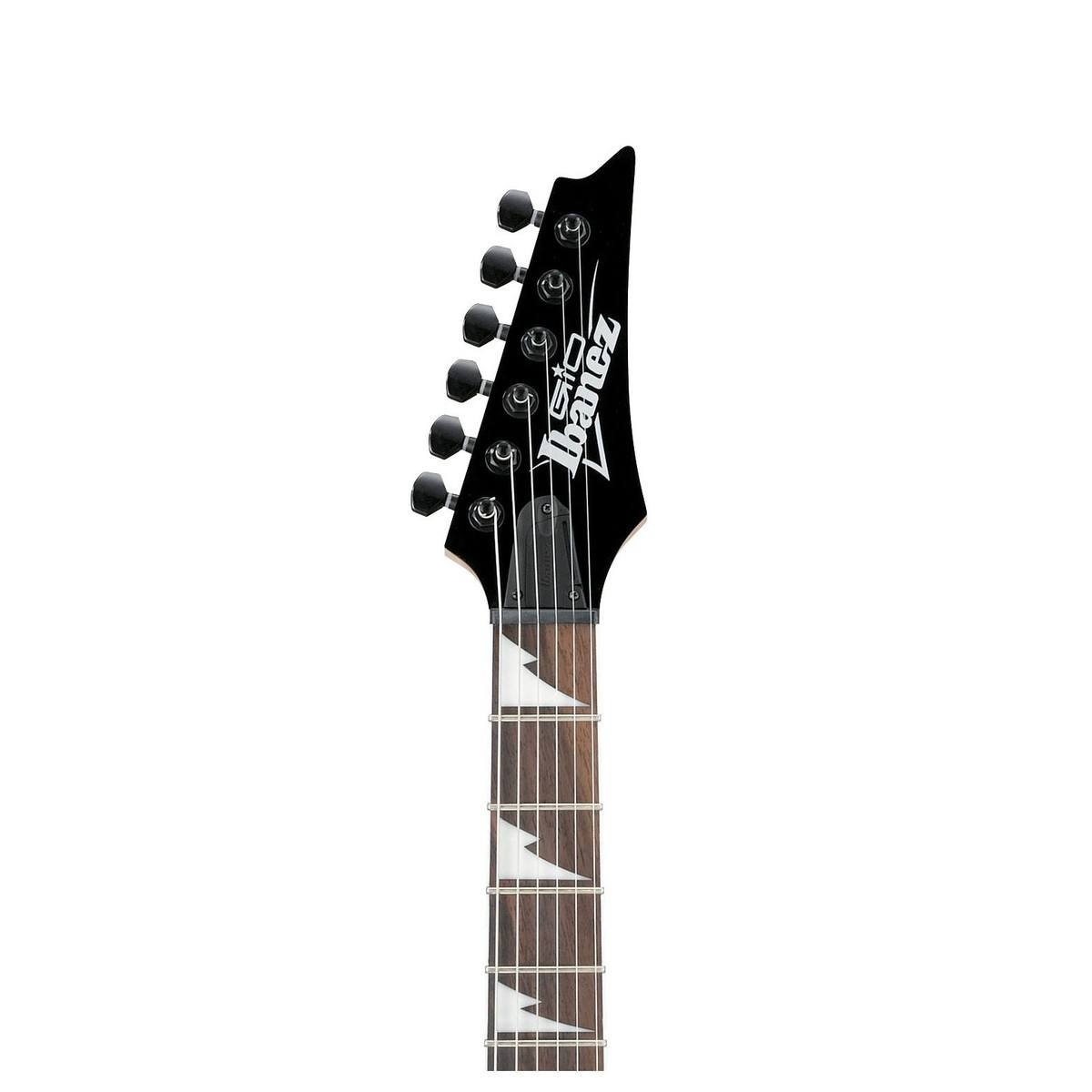 This Moody Black Axe Knows How to Make an Entrance
The blackout Ibanez GIO GRGR131EX from Sweetwater is a statement-making guitar that's built for speed. This instrument's tonally balanced poplar body feels great strapped to your shoulder, while its twin humbuckers yield an array of useful tones. Experience maximum tuning stability thanks to the GRGR131EX's hardtail bridge, while its fast-action purpleheart-topped maple neck supplies you with the kind of effortless playability that put Ibanez on the metal map. Aggressive-looking black hardware and muted black Sharktooth inlays complete the package. If you're after a value-packed electric with great stage presence, the Ibanez GIO GRGR131EX looks and sounds the part.
Smooth-playing, fast-action neck enhances your speed
Guitarists will tell you that a guitar is only as playable as its neck. So, it's a good thing the Ibanez GIO GRGR131EX has a smooth and fast-playing maple neck. This comfortable neck is capped by a purpleheart fingerboard with a super-flat 15.7-inch radius and 24 jumbo frets, giving you the agility to execute fast single-note runs with ease.



Enjoy the tuning stability benefits of a hardtail bridge
Dive-bombs can be fun, but many guitarists prefer the absolute stability of a hardtail bridge — legions of ace guitarists won't go anywhere near a whammy bar. If you're in this camp, then the Ibanez GIO GRGR131EX is your axe. The GRGR131EX's fixed bridge anchors the strings, giving you a rock-solid platform for your music.


Body Type Solidbody
Body Shape GIO
Body Material Poplar
Body Finish Satin Polyurethane
Color Black