Demon-Fx TUBE SCREAMER II Guitar Overdrive pedal
Demonfx TS9 and TS808 Upgraded version V2.0 RedTube Screamer II V2.0 Overdrive Pro Vintage Electric Guitar Effect Pedal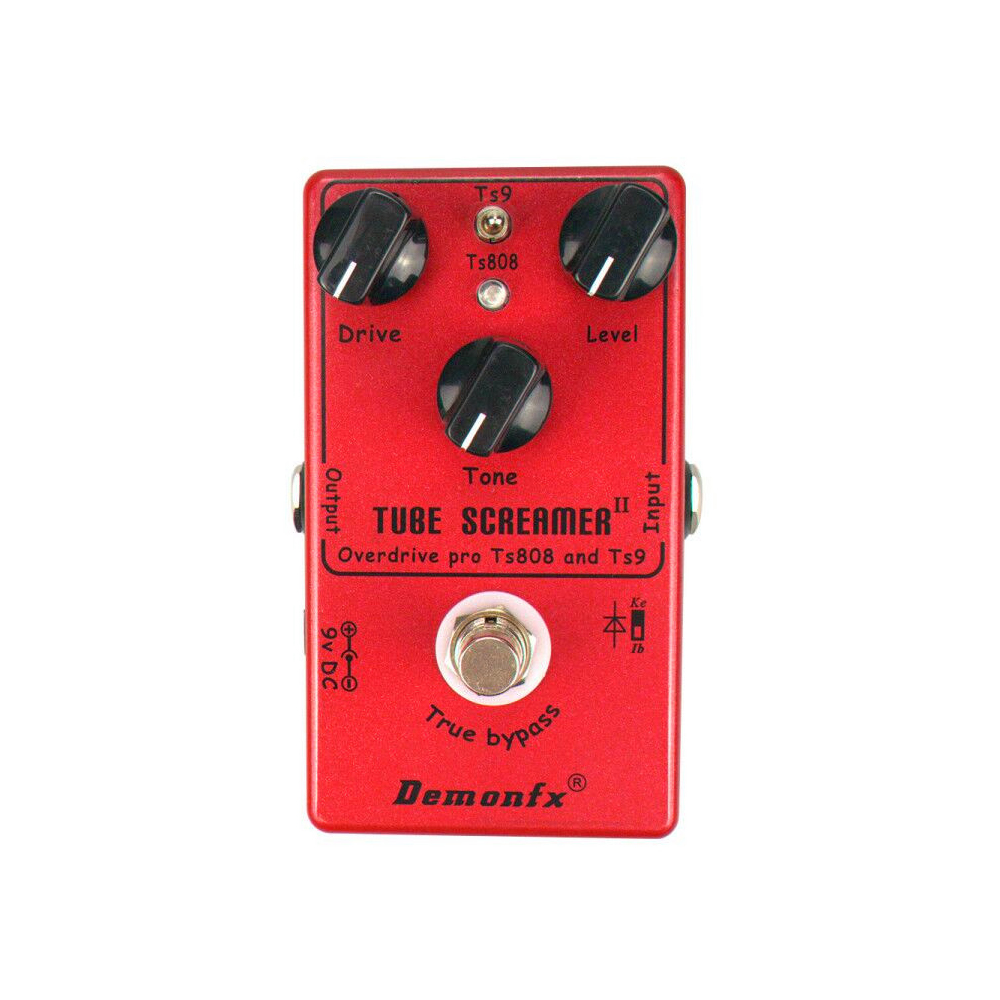 Keeley Modded Ibanez Tubescreamer Clone
This is a hand wired component-true replica of a Tube Screamer. It can switch between an 808 and T9 by using the toggle. The II has an internal switch that changes the diode for different clipping types.
Based on Ibanez TS9 and Ts808,keeley TS
The legendary 808 with the finest, most popular set of tone mods you could dream of,
The Keeley Plus Mod and True-Bypass clarity and fidelity.
The new TS808 offers a vintage look and sound.
Power supply 9V 1000ma Superb Power, filtered,isolated, BEST Quality