Demon-fx R series -R4 Distortion pedal
HIGH GAIN DISTORTION BASED ON PED CHANNEL G4 REVV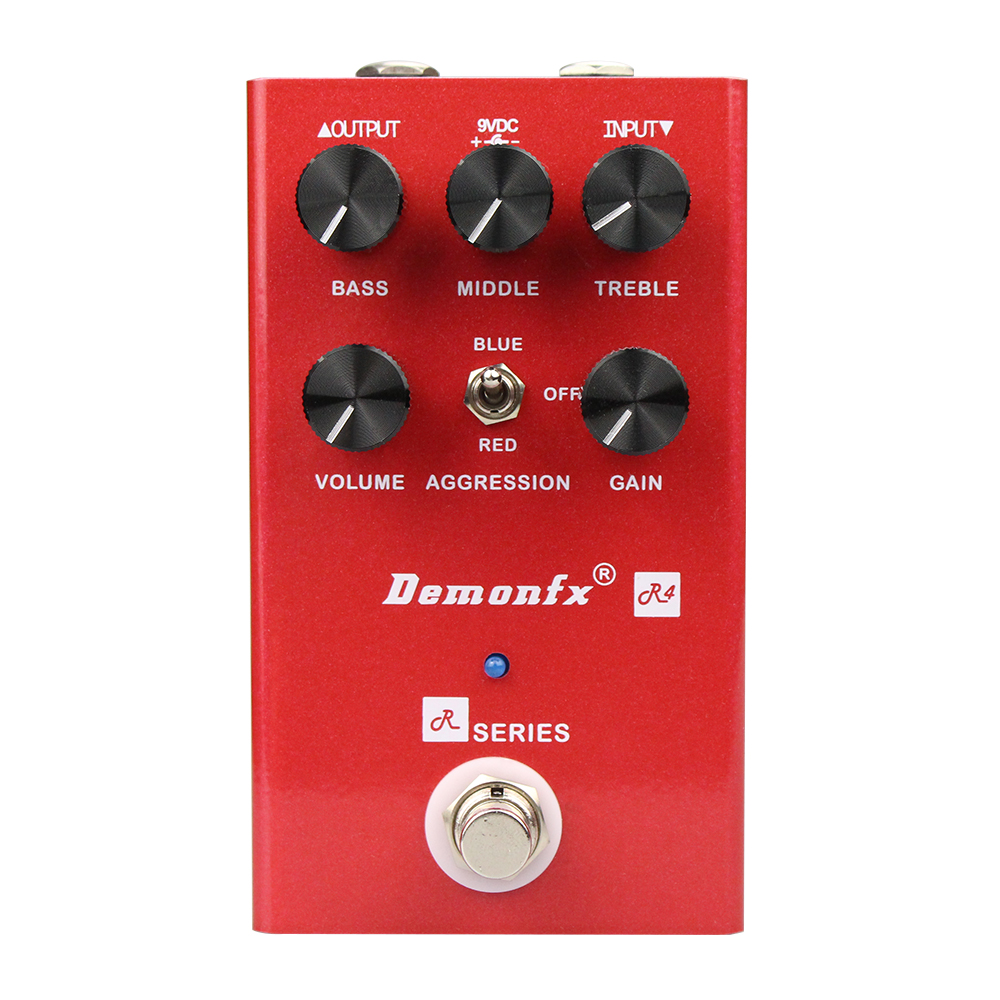 Get
A versatile and expressive Distortion response can be found here. The toggle option can get you a little more rounded response on Blue but still pounding effect, to an all out assault on Red. Always musical..... but can go as far as you are willing.
High-Gain Distortion
High-Gain Monster: Big, fat tone with great bass response and lots of air
on. If R3 is a scalpel, R4 is a sledgehammer.
Create your tone: Build your own rig around a clean amp, cab sim, or for
studio use. Use with R3 for rhythm + lead, crunch + high gain - combine
with your favorite pedals.
Versatile through the genes - Roll gain off for organic classic rock crunch and
warm and expressive soloists.
"Distortion channel" vs. a clean amp, another
gain flavour with a multi-channel amp, easy to travel with, great studio tool,
Amp in a pedal
Amp in a voice box based on our signature. 120 and 100R Generator Revv Red Channel. Fat, sustaining amp tone in pedal format. Used by top performers around the world. 3 band EQ, volume and gain. 3 aggression modes shape the voice and saturation of your tone.