Yamaha MG10 10-channel Analog Mixer
10-channel Analog Mixer with 4 Microphone Preamps, 3 Dedicated Stereo Line Channels, 1 Aux Send, EQ, and 1-knob Compressors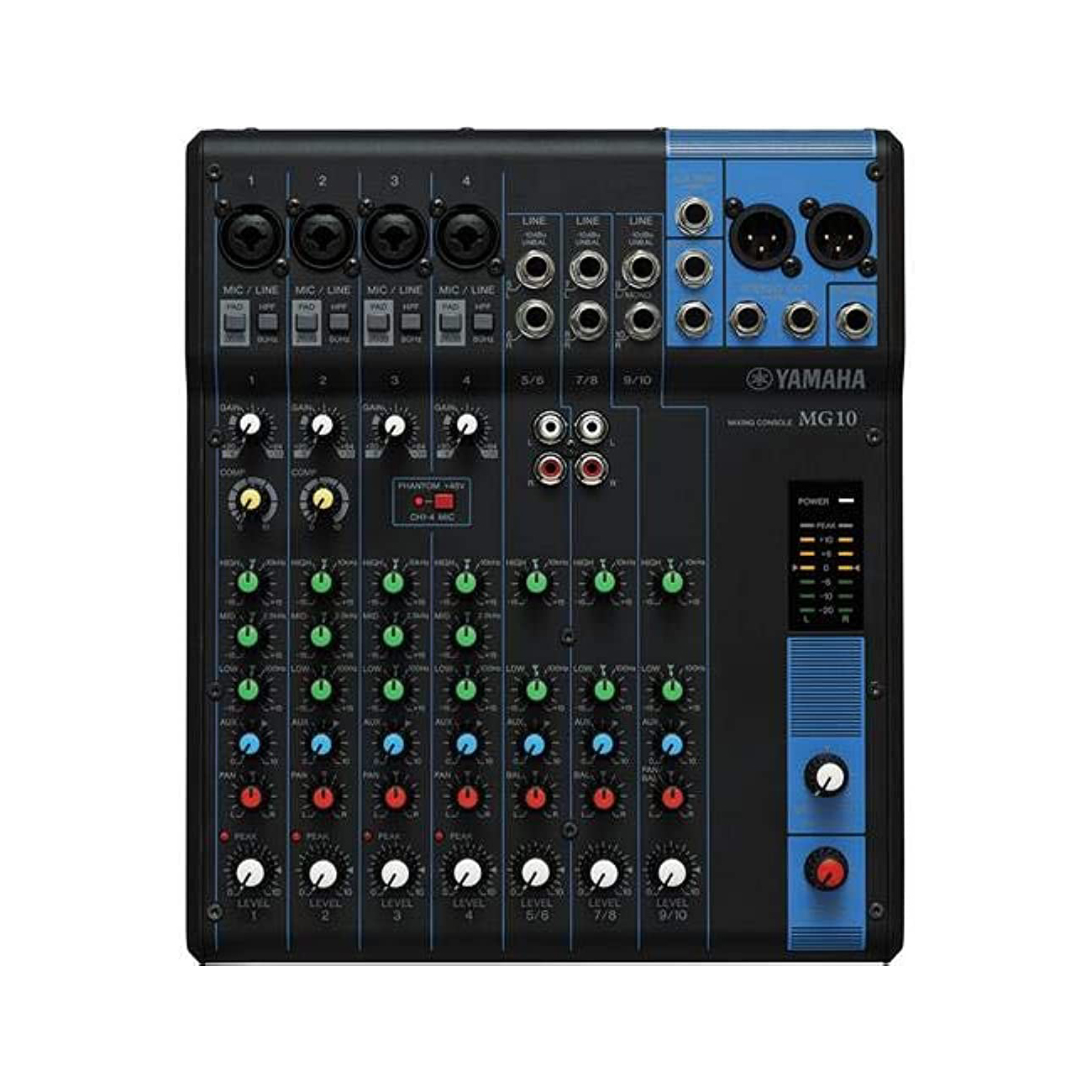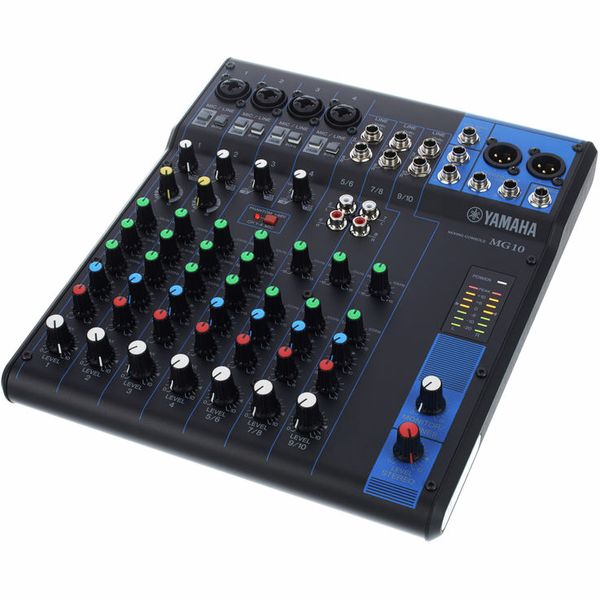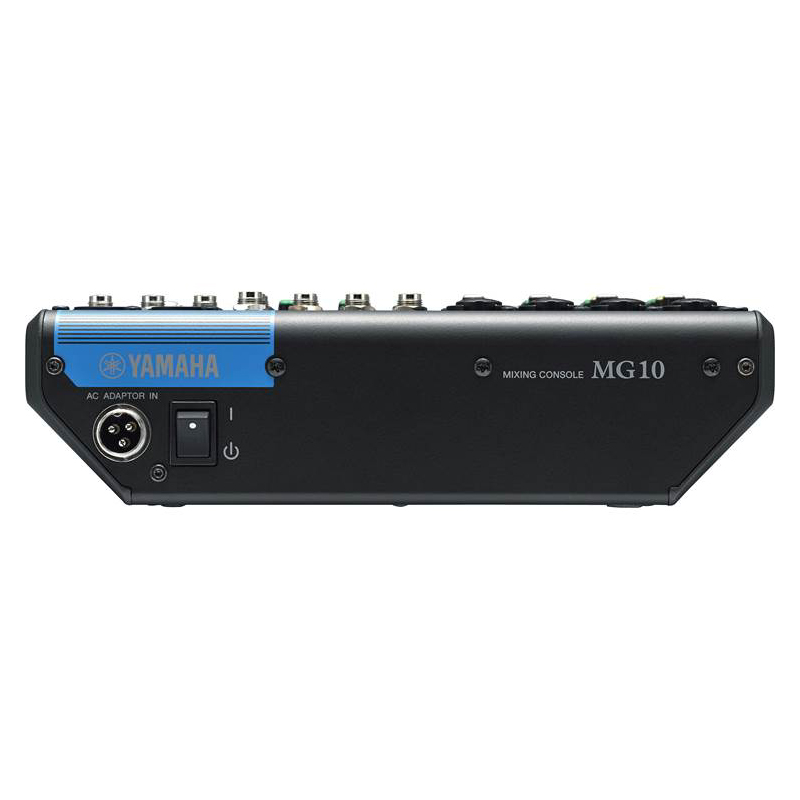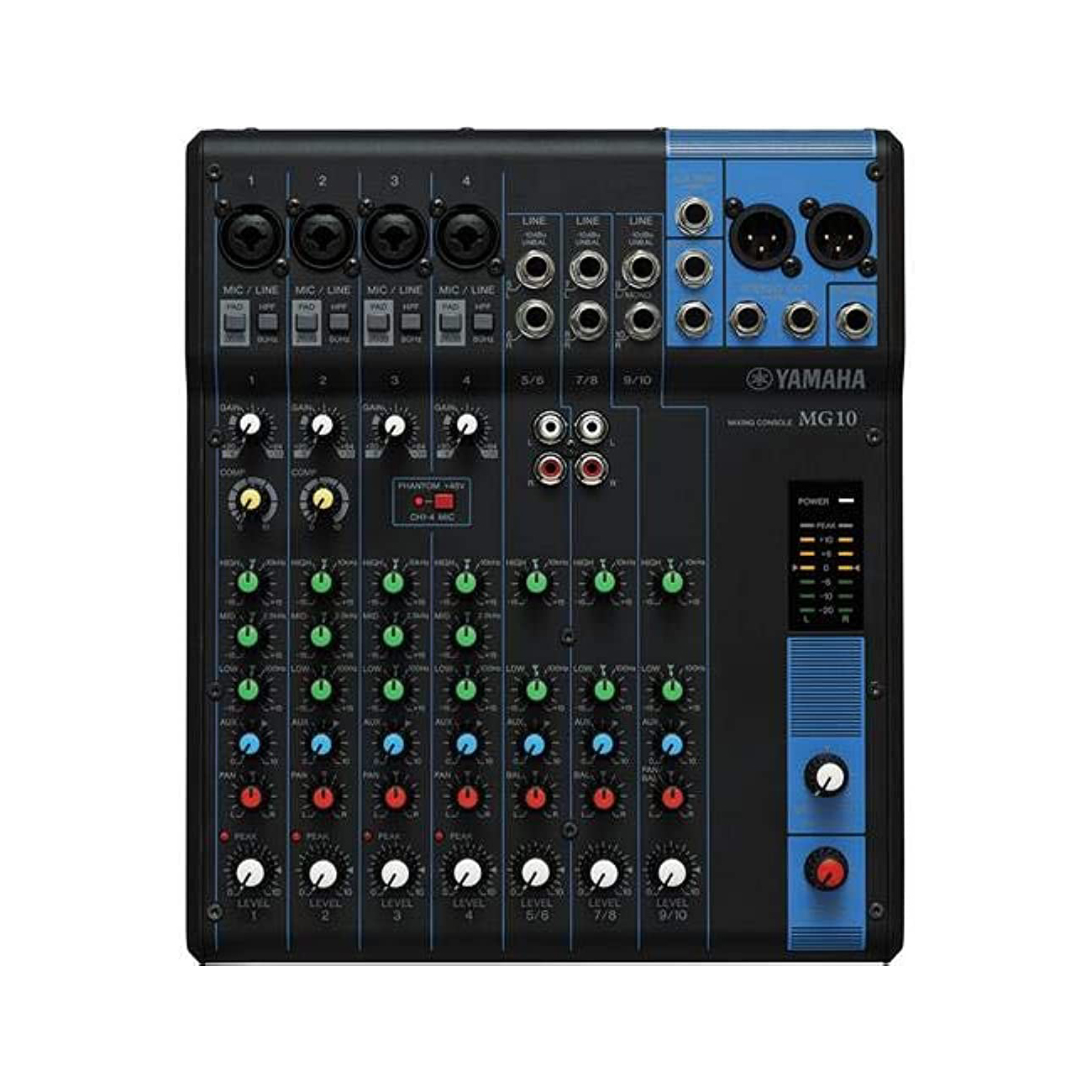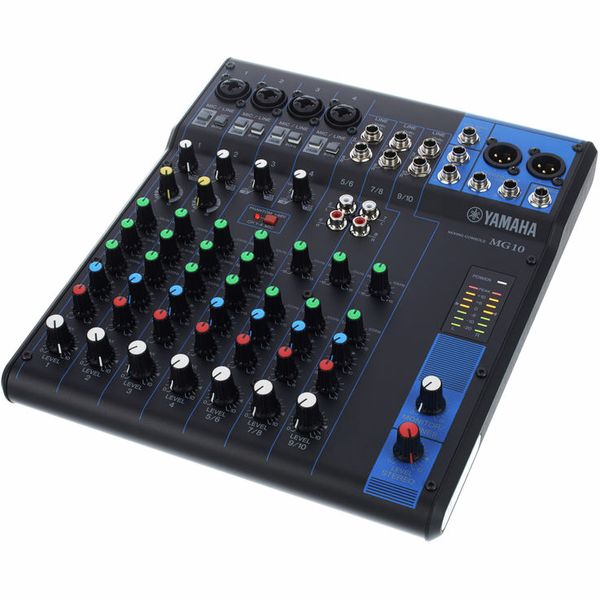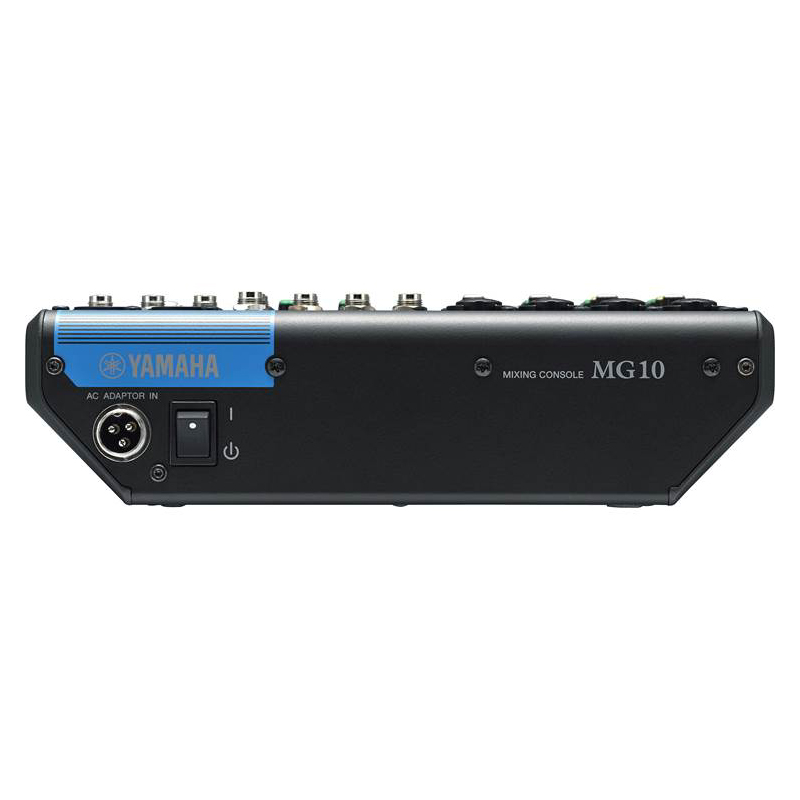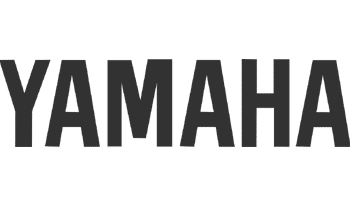 ---
$375
PRICE DROPPED FROM $450
---
---
---
A Real Workhorse Mixer!
Rich with features and delivering outstanding sound quality, the Yamaha MG10 analog mixer is well-suited for small, portable mixing rigs. The MG10's quality op-amp ensures that your mix sounds transparent and articulate. The MG10's crystal clear D-PRE preamps will squeeze every drop of tone from your mics, with natural-sounding bass and smooth highs. Featuring switchable phantom power, a pad switch, one-knob compressors, EQ, and LED metering, the MG10 can take on just about any task you throw at it. Utilizing many state-of-the-art features from Yamaha's high-end consoles, the MG10 is ready to work for you!
D-PRE discrete Class-A mic preamps deliver clean and natural sound
Nobody wants to hear mics that are plugged into thin, distorted, or underpowered preamps. MG Series mixing consoles employ Yamaha's transparent D-PRE preamps, which provide more power with lower impedance, delivering natural-sounding bass and smooth highs. D-PREs simply sound good - without hyping any specific elements of your mix. The D-PRE's pure sound will ensure that you won't need to spend hours EQ-ing just to get a barely-acceptable sound, like you would with low-quality mic preamps.
One-knob compressors provide easy-to-use dynamics control
When you're in the midst of a live event, you don't have time to tweak a large number of complex outboard units. To resolve this issue, the Yamaha MG Series of analog mixers features simple, time-saving one-knob compressors. Simply twist a single rotary control and you can dial in livelier guitars, punchier basses, tighter drums, and well-defined vocals.
EQ and highpass filter allow for effective sound-shaping
Whether you're tweaking your sound to perfection or whether you're removing some unwanted frequencies, effective and powerful EQ is necessary for building a successful mix. Featuring equalizers on all mono channels, the Yamaha MG Series mixing consoles provide you with ample control over the tonal balance of your mix. Additionally, a highpass filter allows you to get rid of any mud that might be present in your mix by eliminating unwanted low-frequency noise.
High quality op-amp ensures transparent sound reproduction
We know that few things will kill tone as quickly as sub-par op-amps. The Yamaha MG Series utilizes new, high-quality MG01 op-amps, ensuring that your mix sounds its best. When designing these op-amps, Yamaha focused on sound quality, rather than prioritizing electrical design and efficiency. Yamaha has always strived to deliver the purest possible signal instead of imparting their "signature" to your sound, and the MG Series is no exception. You can count on a transparent, natural, and articulate sound when you mix through a MG Series analog mixer.
D-PRE mic preamps deliver clean, transparent, and natural sound
3-band EQ on all mono channels for sound-shaping
1-knob compressors provide straightforward dynamics control
Pad switch on mono inputs for managing loud sources
Metal chassis for durability