Steinberg UR12B Podcast Starter Pack
Podcaster Starter Pack with UR12B USB Interface, ST-M01 Condenser Mic, Mount, Stand, XLR Cable, USB Cable, Cubase AI, Cubasis LE, and WaveLab Cast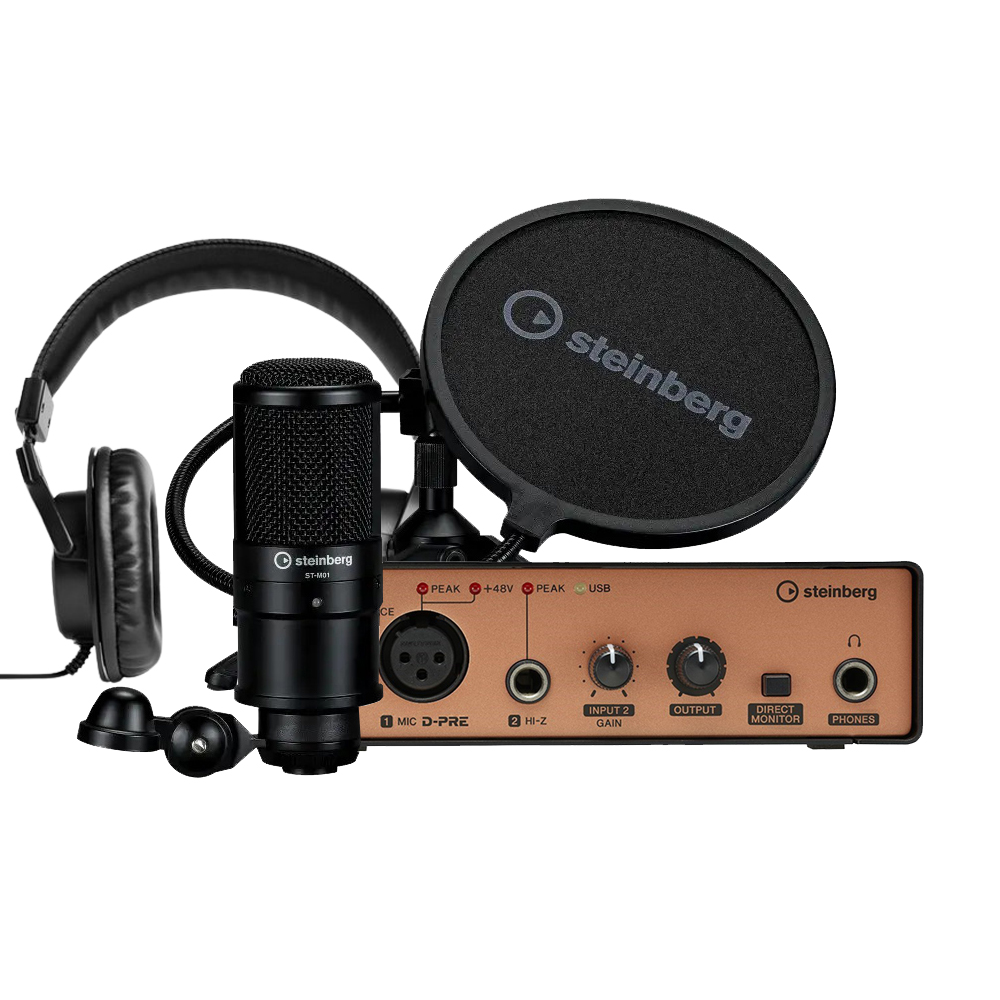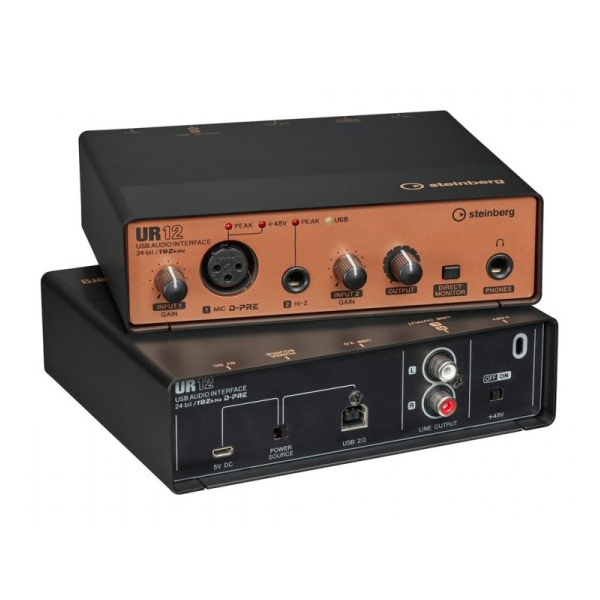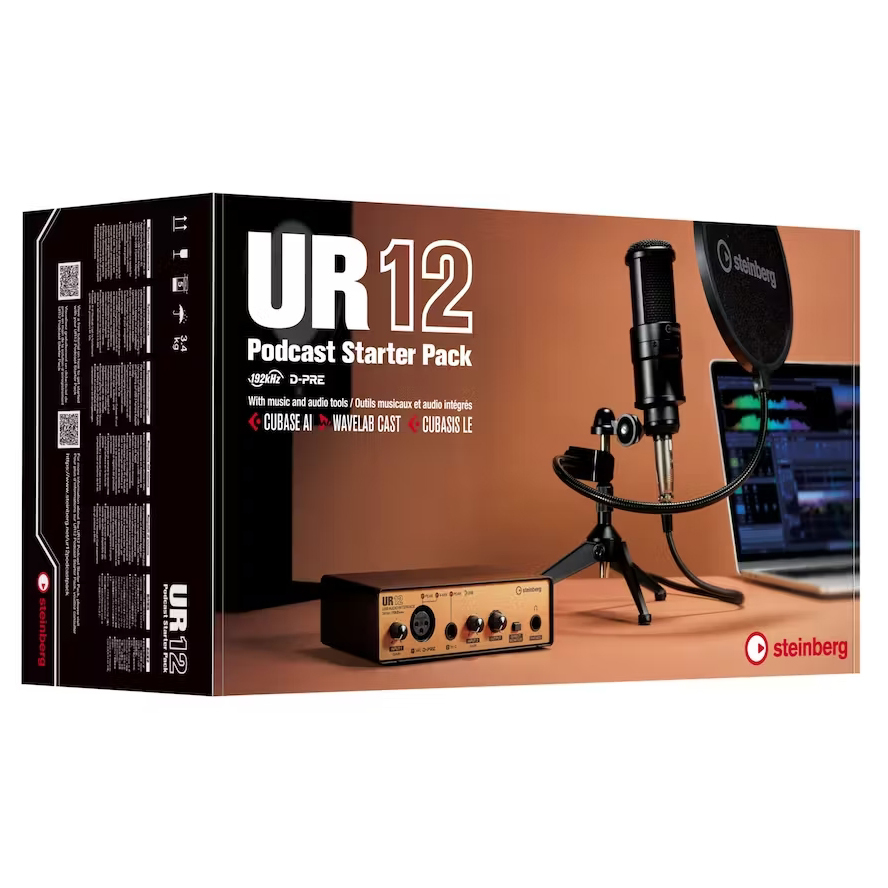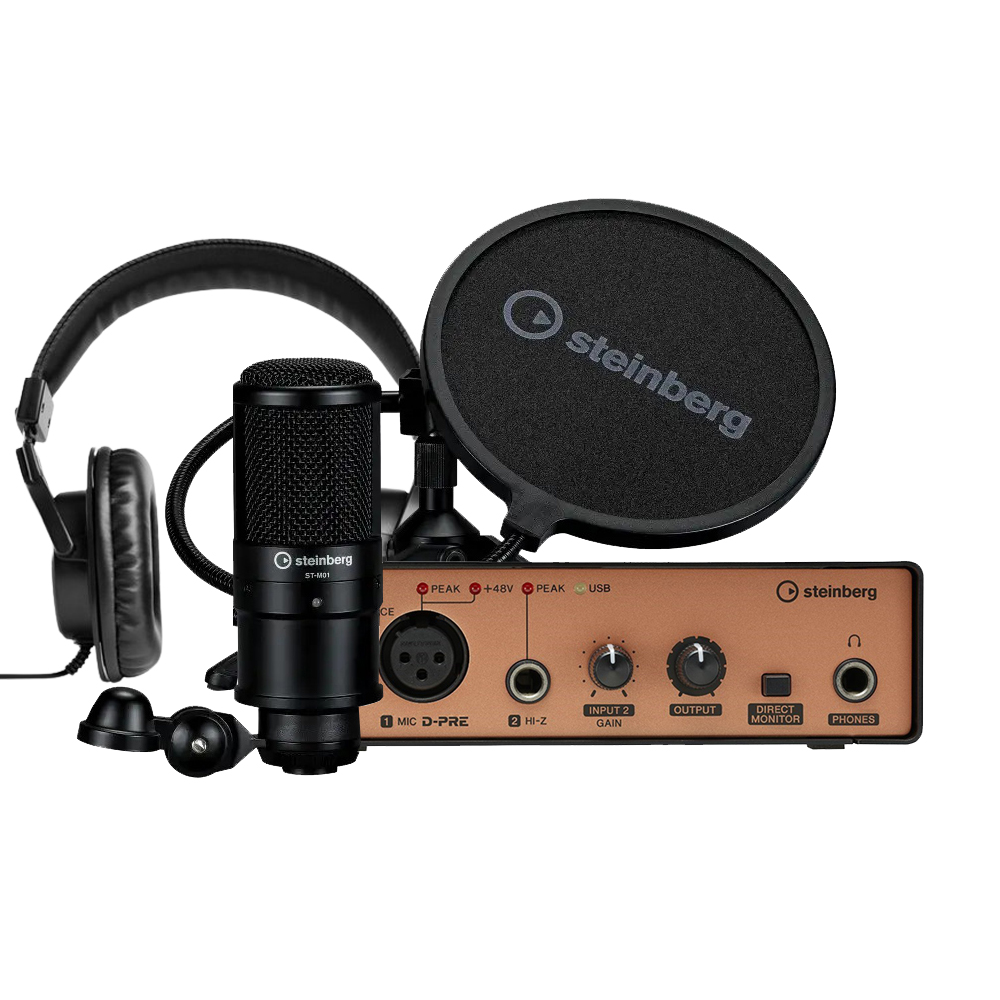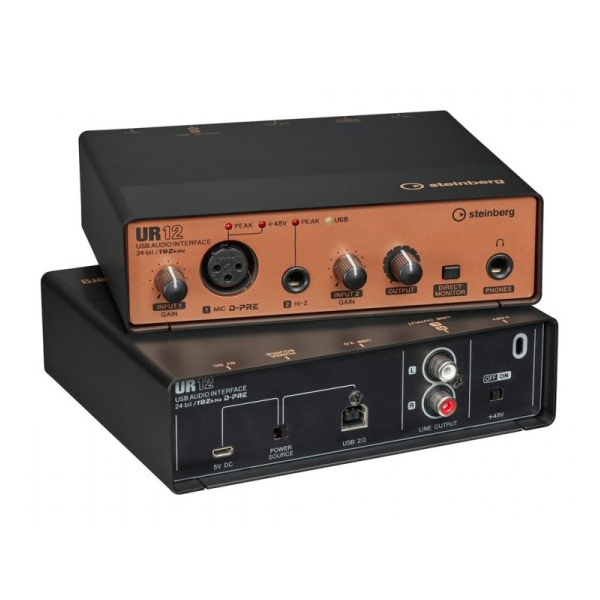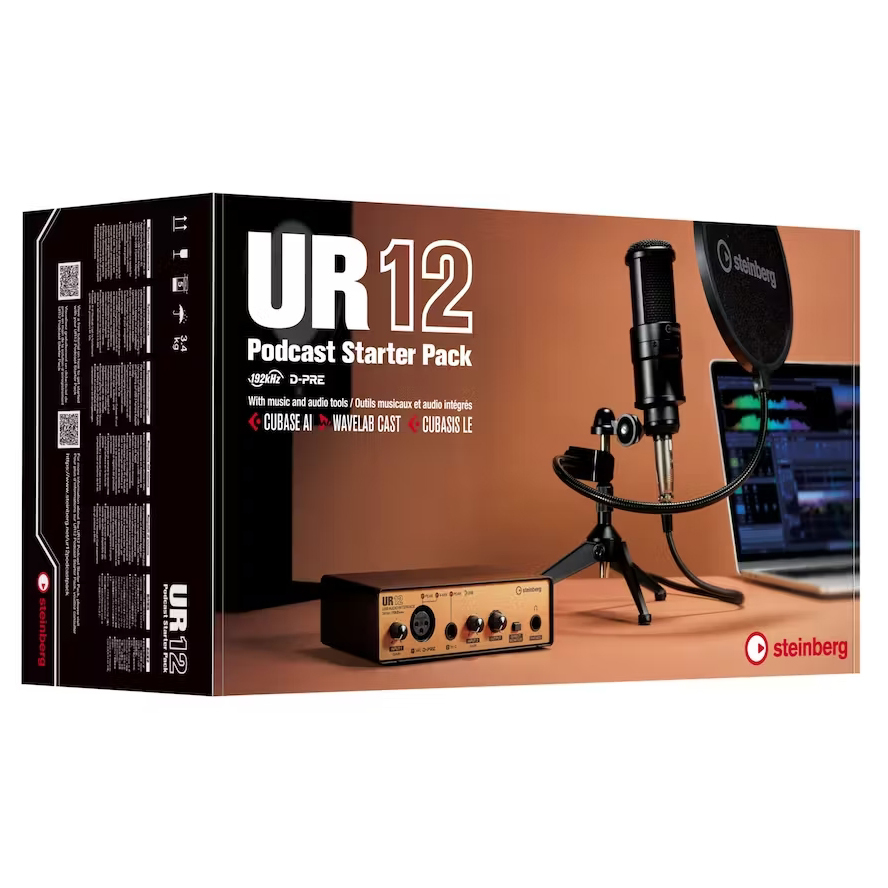 An All-in-one Podcast-ready Rig
Whether you're building for first recording setup or your fifth, covering all your bases can be a challenge. Interfaces, cables, mics, mounts, DAWs — it's a lot to keep track of! For those looking for an all-in-one podcasting solution right out of the box, We recommends the Steinberg UR12B Podcast Starter Pack. The core of this bundle is Steinerg's powerful UR12B USB audio interface, sporting incredible class A D-PRE preamps and phantom power to get the most out of the ST-M01 condenser microphone. Once you have your everything hooked up with the UR12B pack's USB-B to USB-A cable and XLR cable, Steinberg gives you access to a suite of powerful digital recording tools, including Cubase AI, WaveLab Cast, and Cubasis LE. Finally, a pop screen and microphone stand legs/shaft complete your setup, giving you everything you need to get your podcast off the ground and onto the air!
Class A D-PRE microphone preamp
Steinberg's engineers teamed with Yamaha engineers to design the UR12B. They used the acclaimed Class A D-PRE design, featuring advanced, inverted Darlington circuits, for an exceptionally smooth and detailed performance. The Steinberg UR12B features a single microphone preamplifier with XLR input and a TRS line level input, so you can easily track line level as well as your microphones.
Amazing analog circuitry
True discrete Class A preamp circuitry makes the Steinberg UR12B stand out, particularly among USB audio interfaces at its price point. Wait till you hear the astonishing sound quality the UR12B has to offer! This preamp takes desktop recording to a whole new level. You also get phantom power to run this bundle's included ST-M01 condenser microphone.
A powerful set of digital tools
The UR12B Podcast Starter pack comes with not one, but three powerful digital programs to start your podcast off strong! Cubase has been an industry standard for years, and Steinberg includes a scaled-down version, Cubase AI, that includes everything you need to record your podcast. If you'd rather record onto your mobile device, Cubasis LE is simple and efficient way to record your entire broadcast directly to your phone! Last but not least is WaveLab Cast, a program that gives you even greater sonic control over your podcast, in addition to bolstering your video production workflow.
Capture every detail
If you're looking to give your listeners the clearest, most detailed audio possible, a top-quality condenser mic like the ST-M01 is a must-have. This music boasts a smooth and full-range vocal response, ideal for spoken word recordings. Plus, the UR12B's built-in D-PRE preamps and phantom power give you plenty of output, removing the need for the signal boosters that you commonly need with dynamic mics.
Set includes UR12B to serve as the centerpiece of your recording setup
ST-M01 condenser mic captures every detail of your source
Microphone stand legs/shaft and pop screen for a fully decked-out setup right out of the box
Cubasis LE and Cubase AI download codes give you access to Steinberg's powerful DAWs on both desktop and mobile
Wavelab Cast gives you a purpose-built program for podcast production
Included XLR cable and USB-B to USB-A cable