Stagg SMIX 2M2S CD
Separate,independent channels for source input and recording output.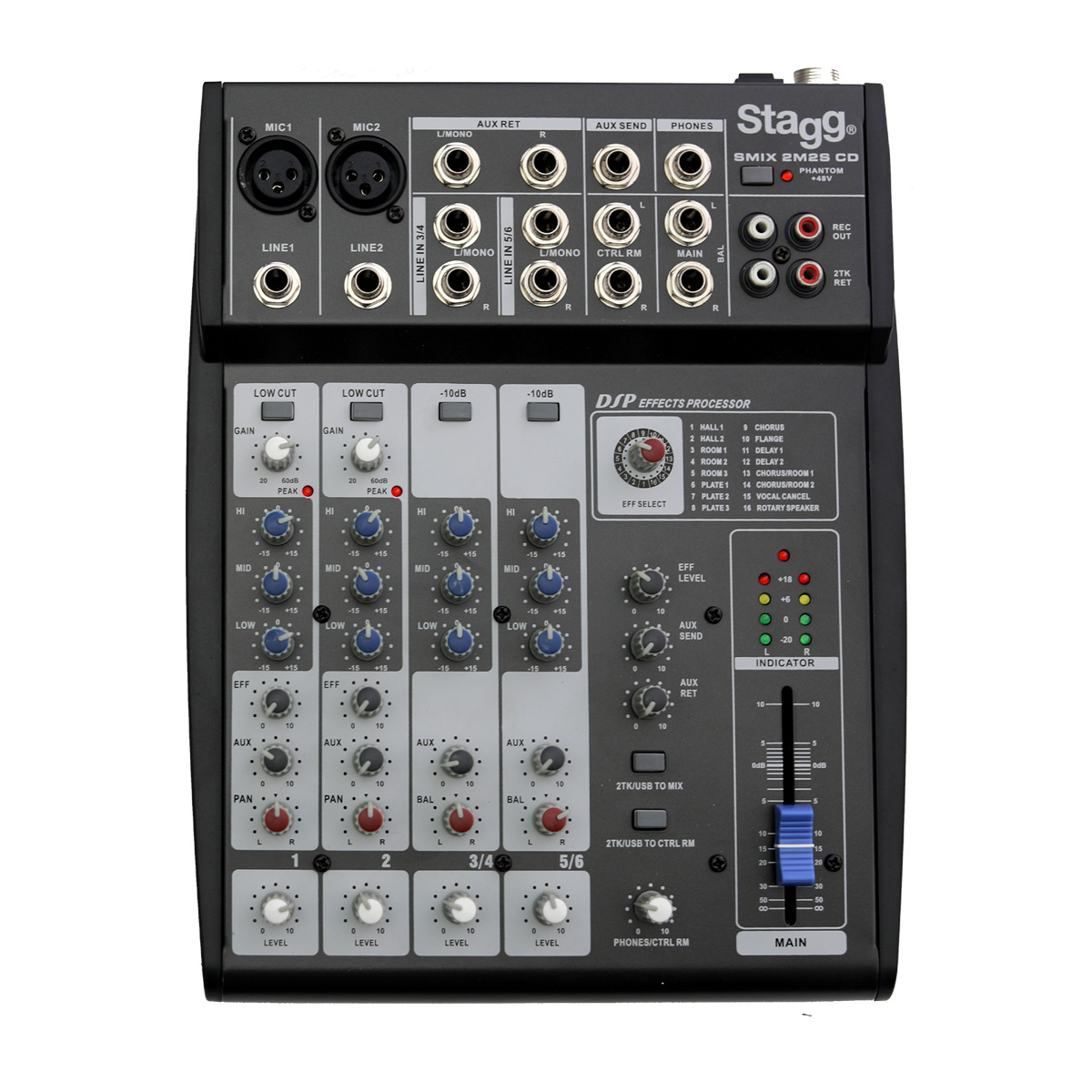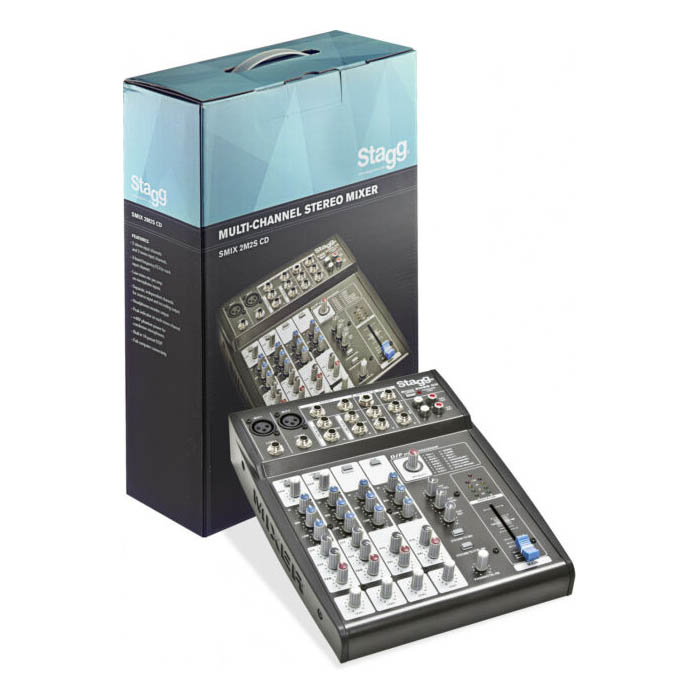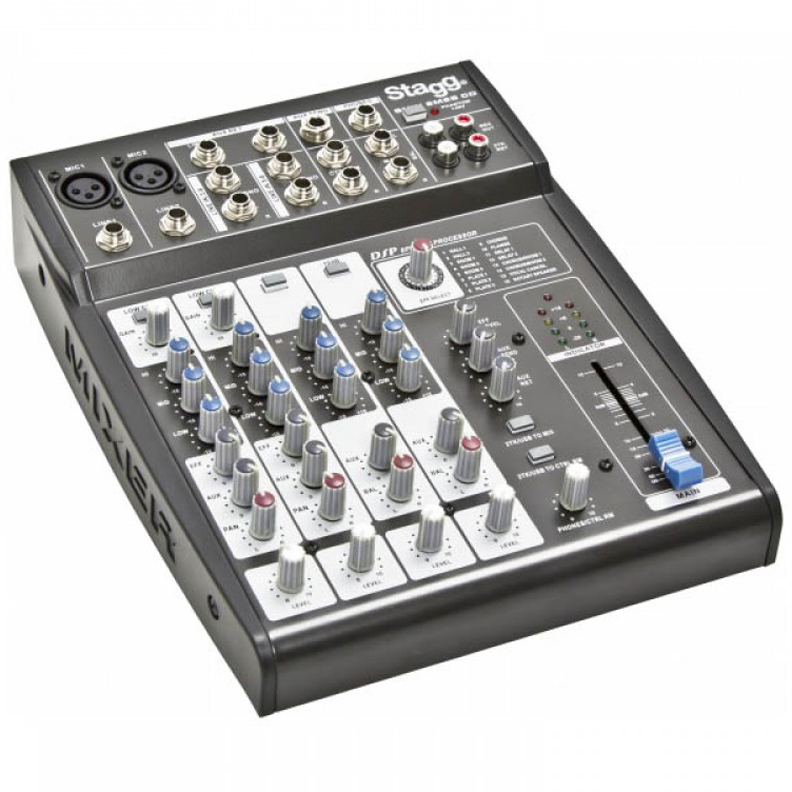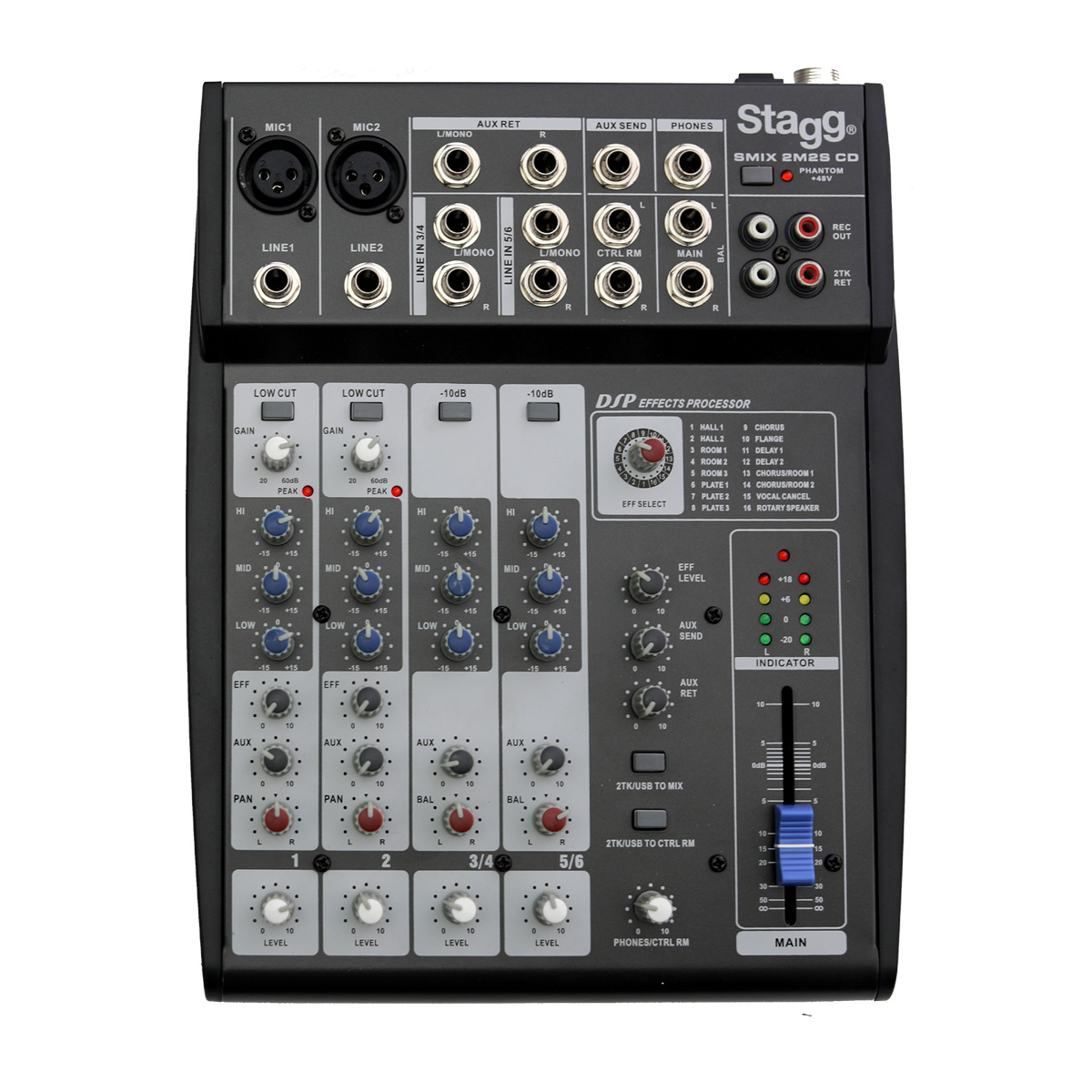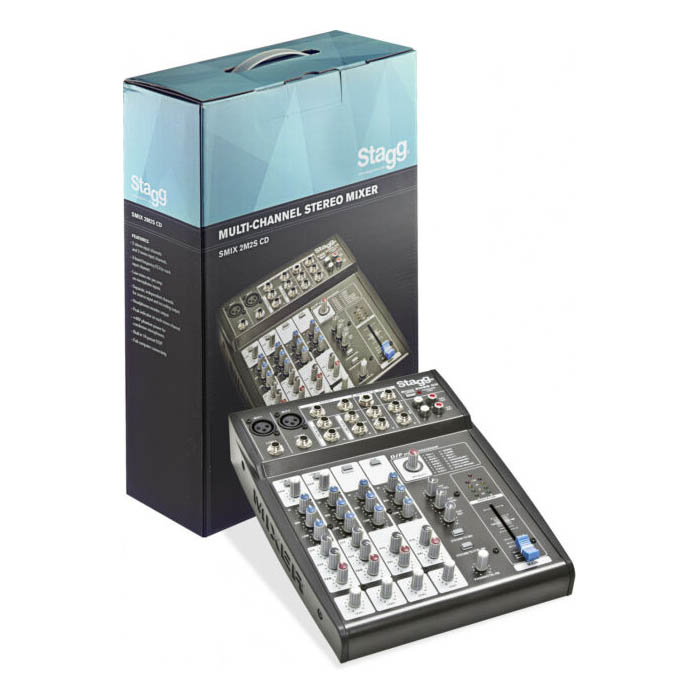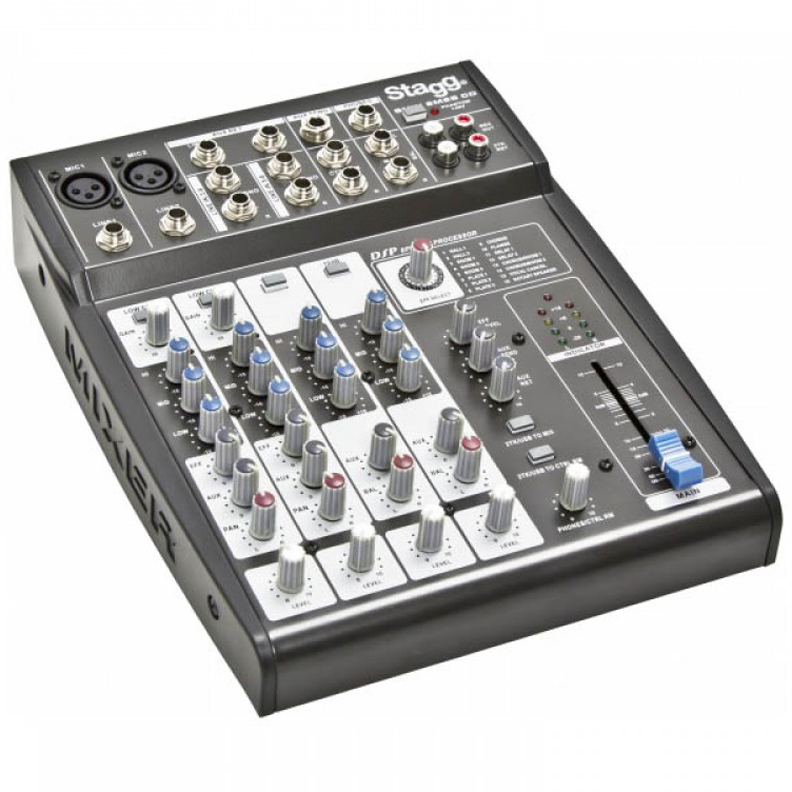 Multi Channel Stereo Mixer
Multi channel stereo simply outputs the stereo signal to all speakers. This is not surround sound, simply the front stereo output mirrored to the back and/or rear speakers.It is just those channels output via all the speakers rather than just the two front speakers.
Compact Mixing Desk
Choose Classic mode for traditional melodic frequency bands or Isolation mode for total band kills, which offers a fun way to mix tracks together. There's a highpass/lowpass resonant filter on each channel as well.
2 stereo input channels and 2 inout mono channels
3-band frequency EQ for each input channel
Low-noise mic pre-amp on microphone inputs
Headphone monitor output.
Peak indicator on each mono channel
+48V phantom power for condenser microphones
Built-in 16 preset DSP
Full computer connectivity