Stagg 8 inch Hand Pan Drum 11 Tone Steel Tongue Drum Percussion with Drum Mallets
Steel Tongue Drum Hand Pan Drum Tambourine Yoga Relaxation Glucopon Gift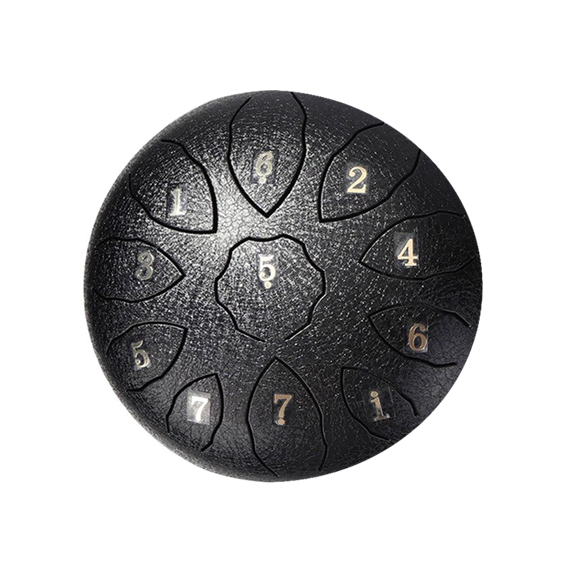 A Modern Percussion Instrument Made With Steel Alloy
This product is hand-made by professional craftsmen, laser cutting, environmental protection, anti-rust paint exquisite corrosion resistance.The steel tongue drum was born in the United States in 2007.Equipped with drumsticks, music, and a delicate backpack, it is ideal for travel and picnics.An ethereal voice can heal the heart.You can make a sound by hitting the instrument with a drum stick or both hands. It is applicable to outdoor picnic, church worship, family gathering, bar dinner or dance, etc. It is popular among children, women and middle-aged and elderly people. It is helpful for children to develop their interests and hobbies, an d for middle-aged and elderly people to improve their imagination and reaction.
8-inch 11-tone steel tongue drum.
Simple and easy to learn, suitable for most common simple music scores.
Application: meditation, yoga practice, sitting meditation, music therapist, performance, religious activities, etc.