Novation Circuit Tracks Groovebox
Standalone Groove Production Workstation with 2 Synth Tracks, 2 MIDI Tracks, 4 Drum tracks, Onboard Effects Section, and Built-in Rechargeable Battery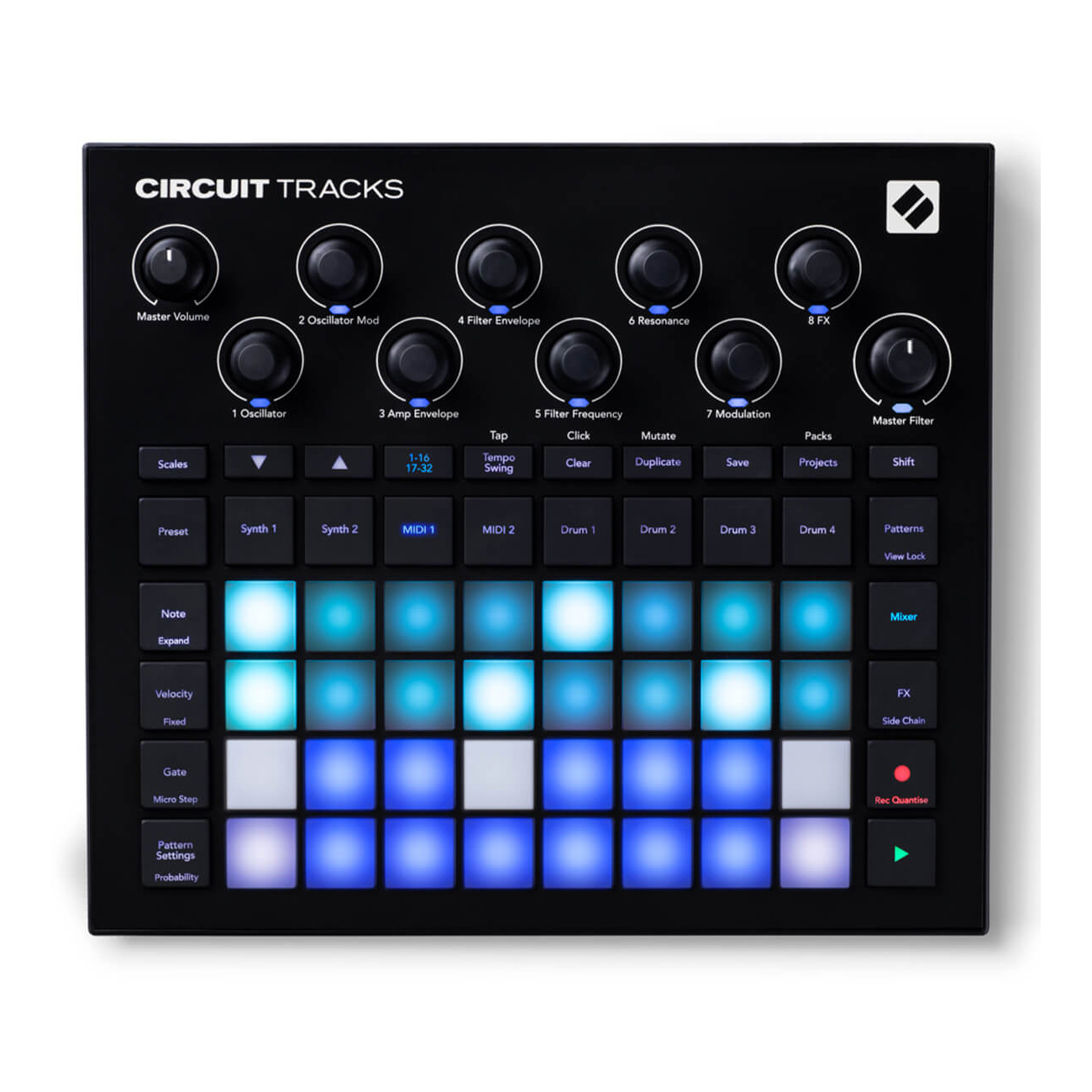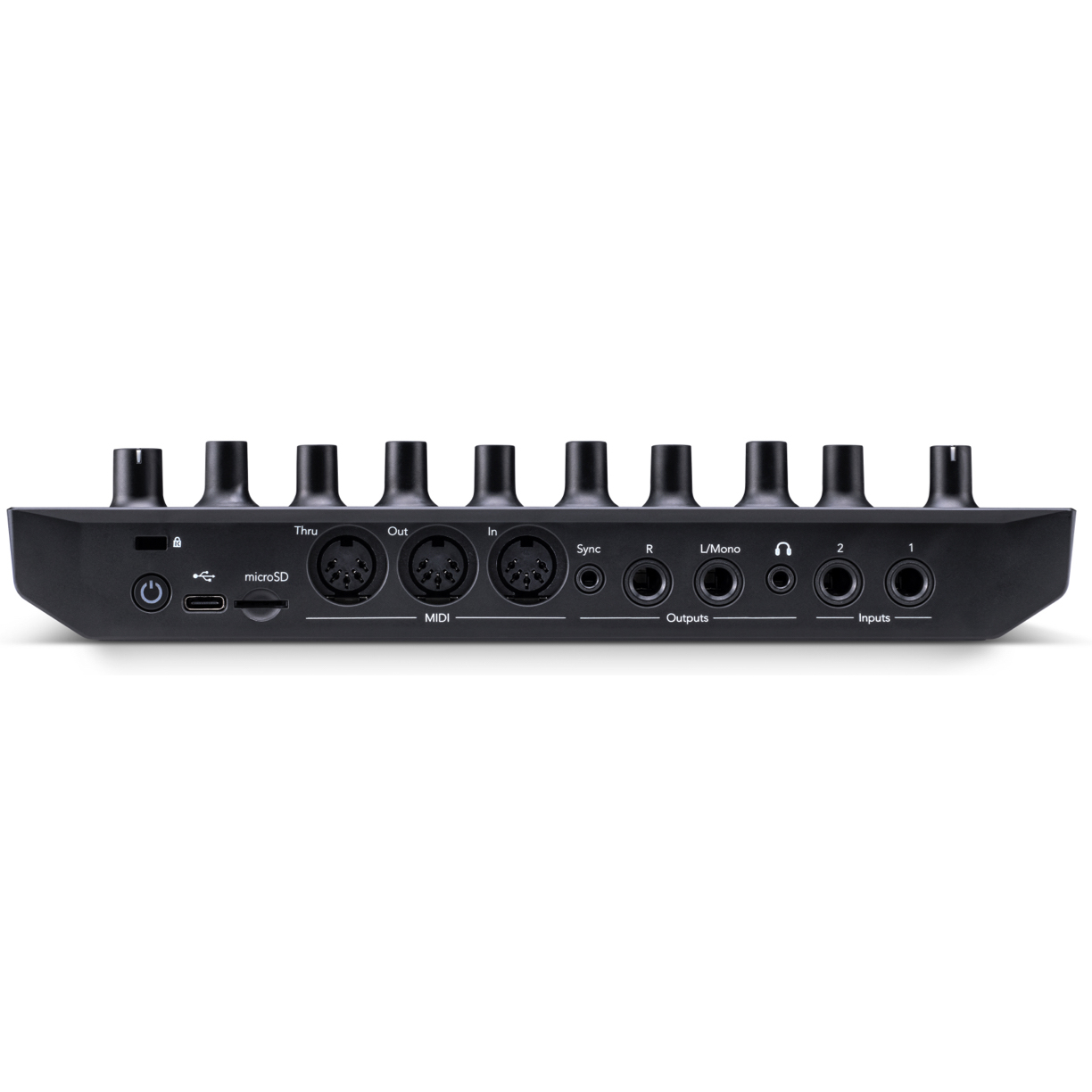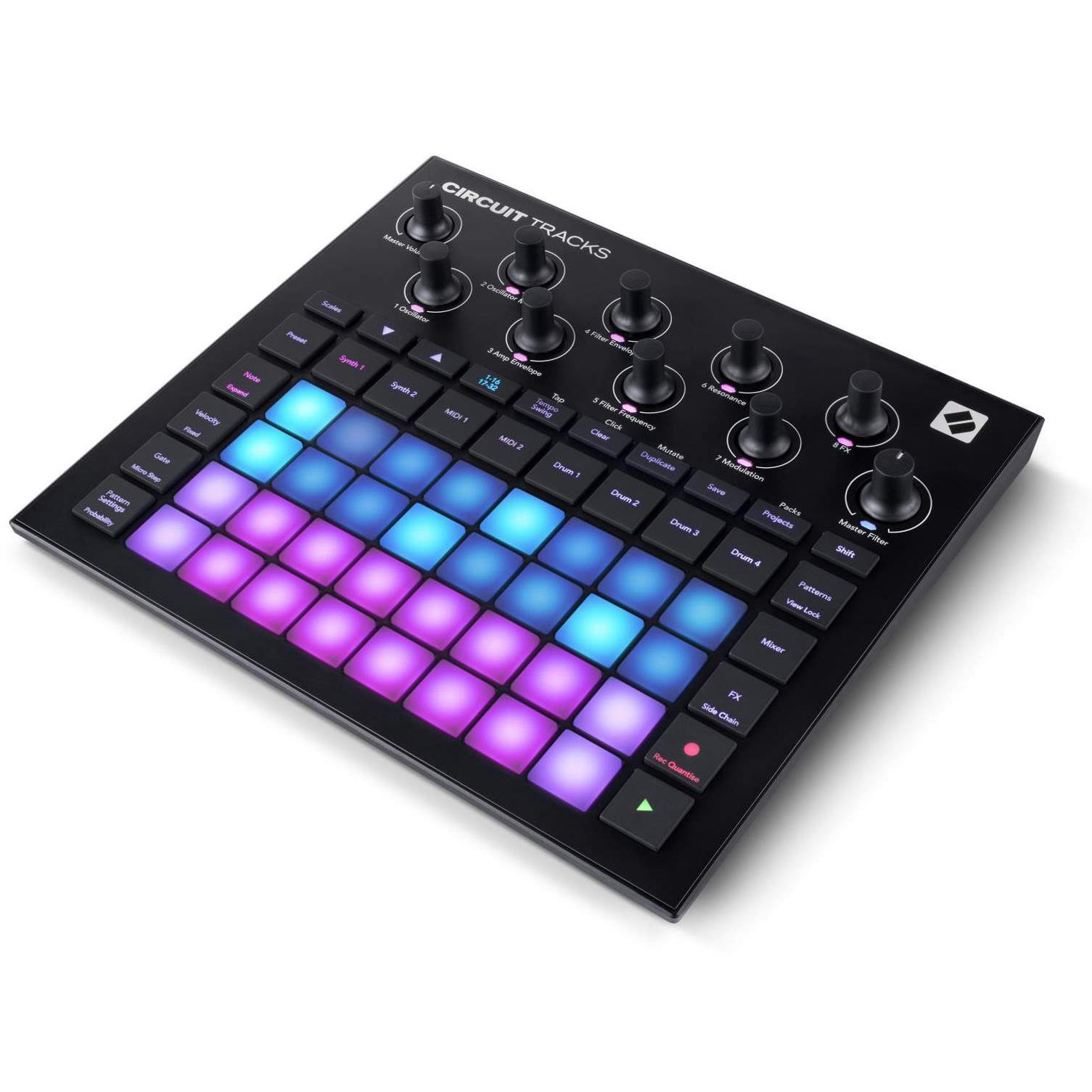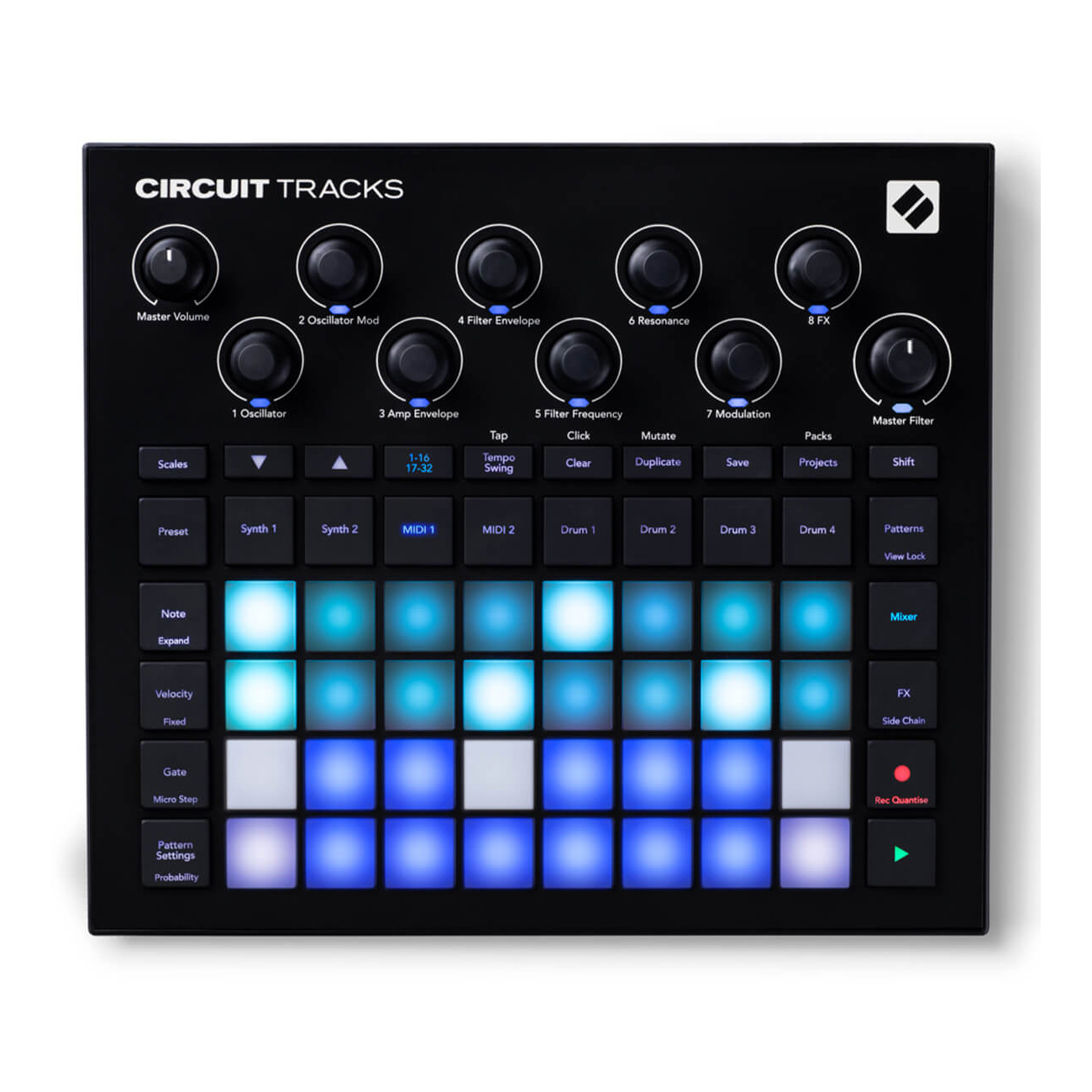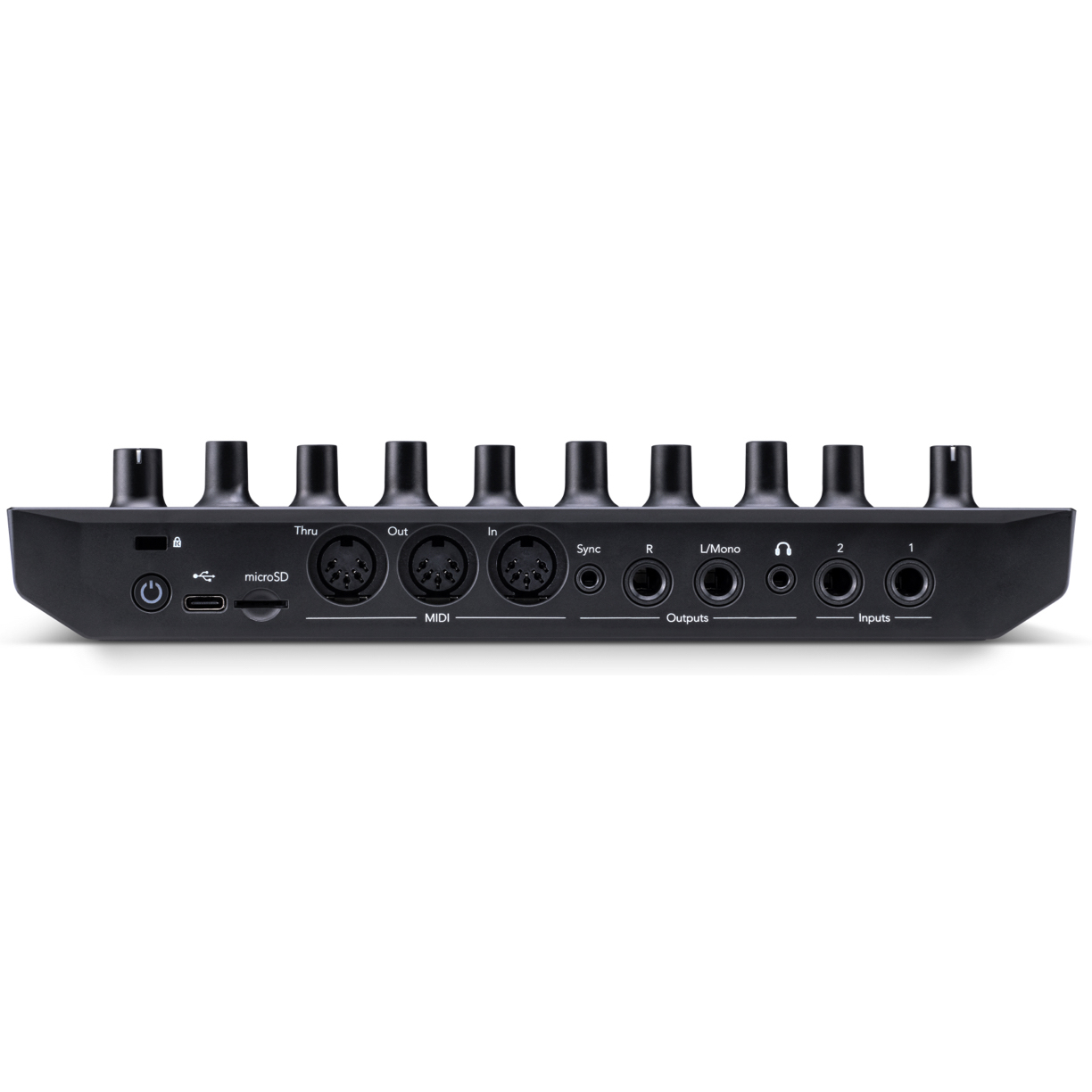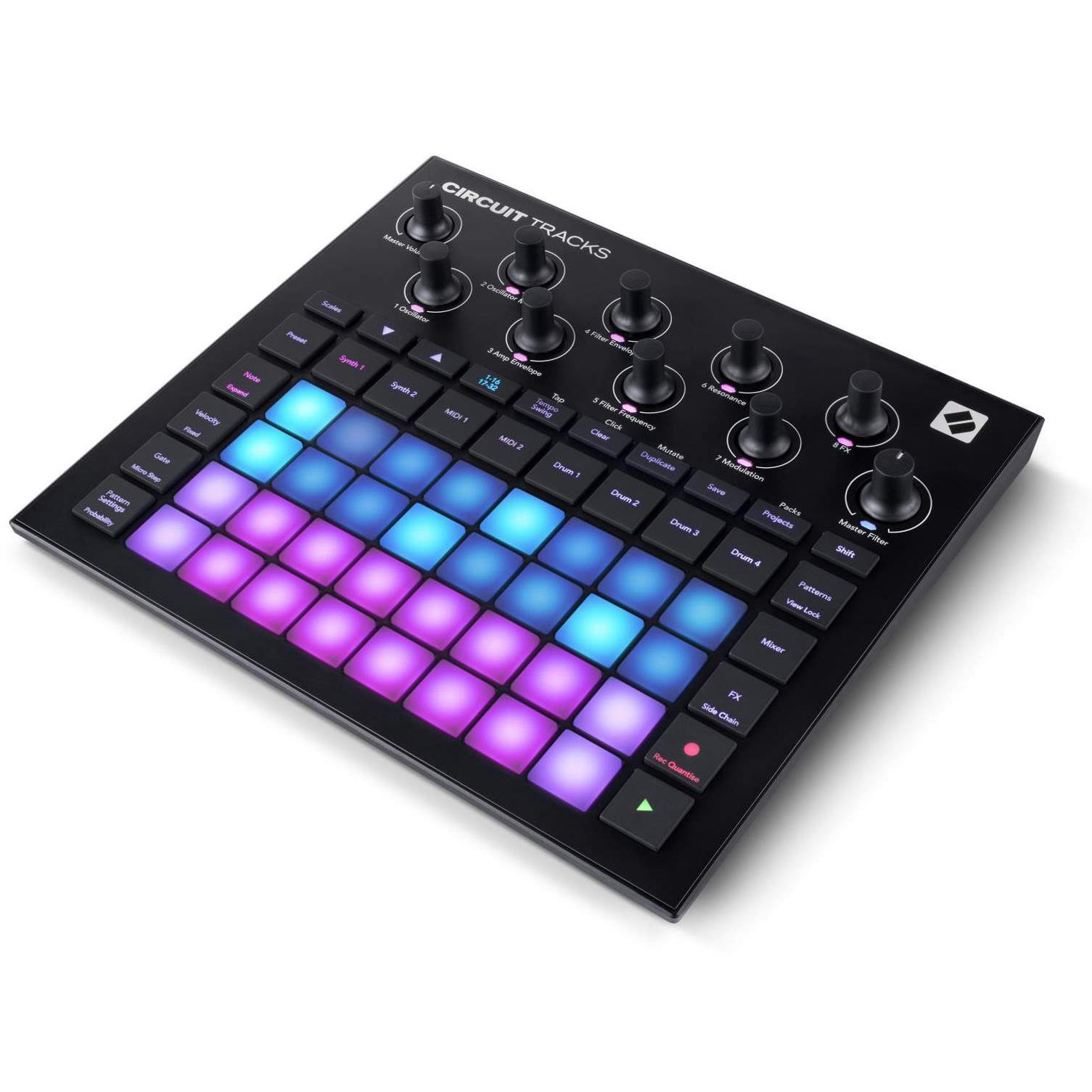 Grab-and-Go Groovebox for Portable Music Creation
The Novation Circuit groovebox was an instant classic among electronic-inclined musicians and proponents of DAW-less production styles. Sleek, intuitive, and affordable, Circuits provided an excellent way for people to experience the pleasure of working with a standalone groovebox — marking a refreshing change from computer-based production. Novation Circuit Tracks now expands the functionality of the original unit, resulting in a surprisingly formidable and ultra-portable production workstation. Battery powered with a compact form factor, Circuit Tracks enables you to take your production game anywhere. It provides a huge tool kit for creating full-fledged productions, including two polyphonic synthesizers, four independent drum tracks, two MIDI tracks for driving external devices, and built-in FX for a final polish! Programming and performance are a pleasure with Circuit Tracks' 4 x 8 matrix of wonderfully playable RGB pads, and parameters are easily and eminently tweakable via 10 responsive control knobs. Once you experience the freedom of making music with the Novation Circuit Tracks groovebox, it's certain to become a fixture in your beat-production rig.
Four slamming drum tracks
Loaded for beats with killer drum sounds, the Novation Circuit Tracks serves up four independent monophonic drum sequencing tracks for generating densely layered rhythms. Start with a basic kick, snare, and hat pattern on the first drum track, and use the remaining tracks to layer one-shots, create polyrhythms, and fill up the sonic landscape with percussive ear candy. If you want to use custom sounds from your personal sample library, no problem! With the free Novation Components software, you can curate packs and load them into Circuit Tracks via microSD.

You've got a beat that slaps. So, what's next? Some scorching synth sounds, of course! Circuit Tracks is armed with two synth tracks, featuring a stellar collection of patches that cover all the usual suspects: throbbing bass lines, shimmering bells, laser-like leads, and more. Both synth tracks deliver six notes of polyphony for creating rich pads and stabs, and they can be programmed and played right from the pad matrix. Moreover, Circuit Tracks can map 16 musical scales to the pads (with user-defined root notes), meaning you can freely improvise without worrying about hitting a sour note!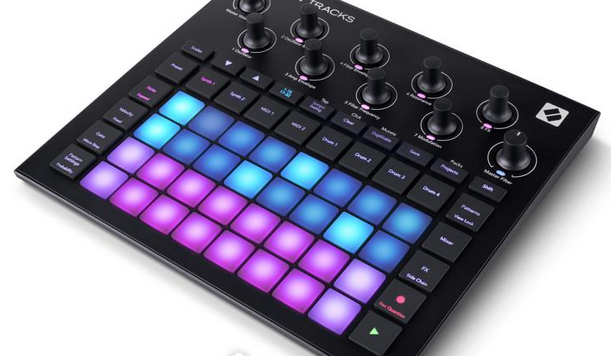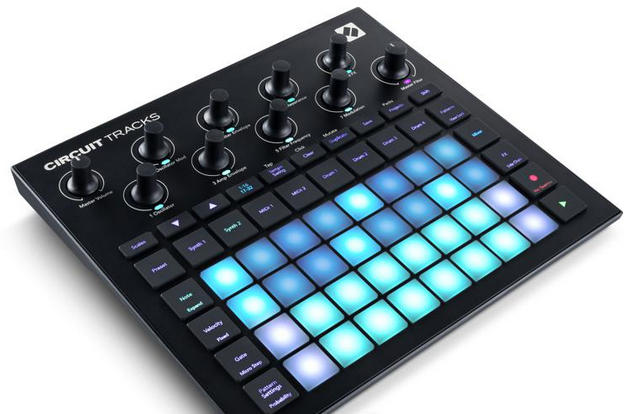 Drive external devices via MIDI
Along with its cavalcade of internal sound generators, the Circuit Tracks features two MIDI tracks for driving MIDI-equipped devices. Programming MIDI tracks works the same as with the synth and drum tracks, but it allows you to expand your palette to include hardware analog and digital synths, drum machines, and standalone and DAW-based virtual instruments. For both in-studio production work and live performances, pairing Circuit Tracks with MIDI devices empowers you to create complex compositions utilizing all of your favorite sounds.


Polish your tracks with built-in FX
Put the finishing touches on your tracks using the ample onboard FX section. With Circuit Tracks' eight reverb types and 16 delay presets (selectable from the pad matrix), you can slather your songs in deep ambience or add subtle space and depth. The delay presets are tempo synced, presenting numerous time divisions such as triplets and dotted notes with ping-ponging stereo modes. Moreover, the reverb and delay send levels are able to be automated, allowing you to add momentary impacts and transition effects.
Battery powered for on-the-go creation
While there's nothing better than geeking out with your gear in the studio, sometimes you want to switch up your environment. Loaded with a rechargeable lithium-ion battery with a 4-hour run time, Circuit Tracks untethers you from the studio. Producers and sound designers at Ragtime enjoy toting their Circuit Tracks to the neighborhood coffee shop, or even outdoors to catch some inspiration from nature. Plus, Circuit Tracks' portability makes it an ideal instrument for jam sessions and pop-up performances!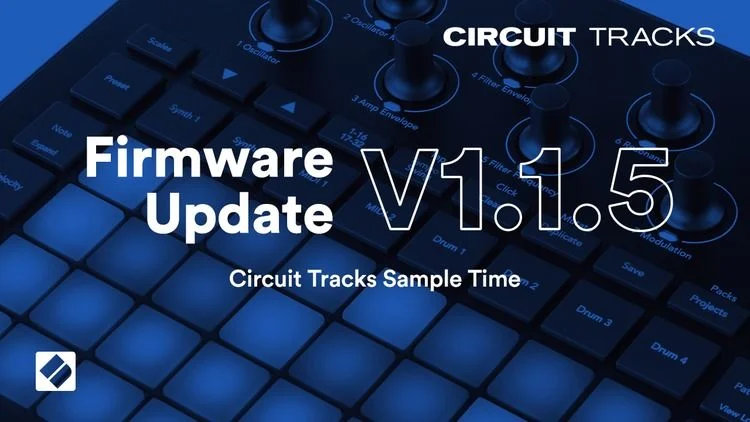 Circuit Tracks Firmware update v1.1.5
The firmware v1.1.5 update is available through Novation Components for existing Circuit Tracks owners. You now have over three minutes worth of sample time to create with instead of one minute. There are also unique sound packs and presets available to download and kick-start your creative sessions with the increased sample time.
A powerful electronic music workstation with Nova-series synth engines and sequencing
Comprehensive RGB-backlit 4 x 8 pad matrix makes playing and sequencing intuitive
2 independent synthesizers with 128 factory patches, each delivering amazing sound
4-part rhythm machine lets you lay down beats and create compelling drum sequences
2 MIDI tracks allow control over external MIDI-enabled devices
Load your own seconds of your own samples via a browser-based editor/librarian
Lock your synths to a specific key to quickly create music without worrying about wrong notes
Store your creations in 64 project memory slots for performance and easy recall
Combine a complete library of Sessions, Samples, and Patches into a single file with Circuit Packs
Switch between patterns instantly to generate glitchy drum fills
Gain increased control with separate transmit and receive settings for the Circuit's MIDI clock
Chain multiple 16- or 32-step patterns to create sequences up to 256 steps
Create tied and drone notes using the sequencer's tie-forward setting
Take your music off the grid using Synth Micro-nudge, allowing for more complex rhythmic creation
Built-in rechargeable lithium-ion battery lets you create and perform music anywhere
USB and MIDI connections provide compatibility with the rest of your electronic music gear
Components expand your functionality with powerful web-based tools