Akai MPX16 Sampler Recorder and Player
16-pad Velocity-sensitive Stereo Sampler with Onboard Effects and Processing, Built-in Microphone, MIDI I/O, SD Card Slot, and USB Connectivity/Power.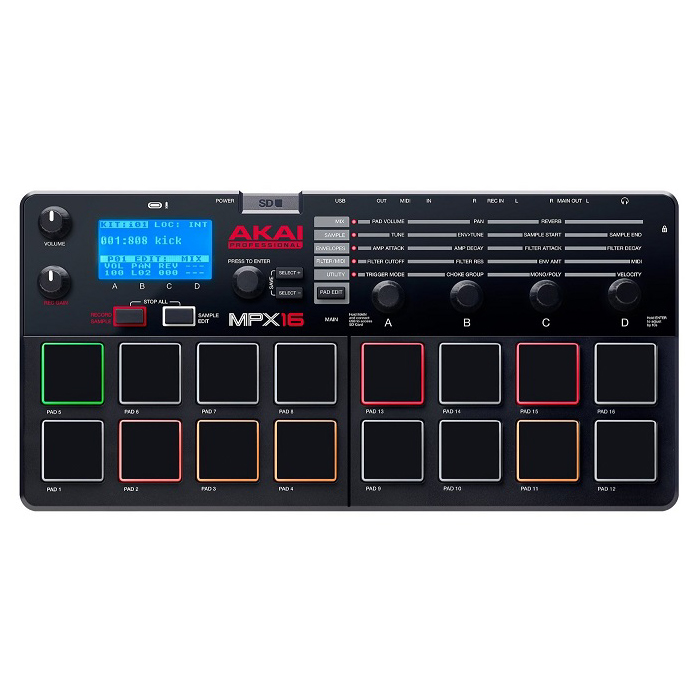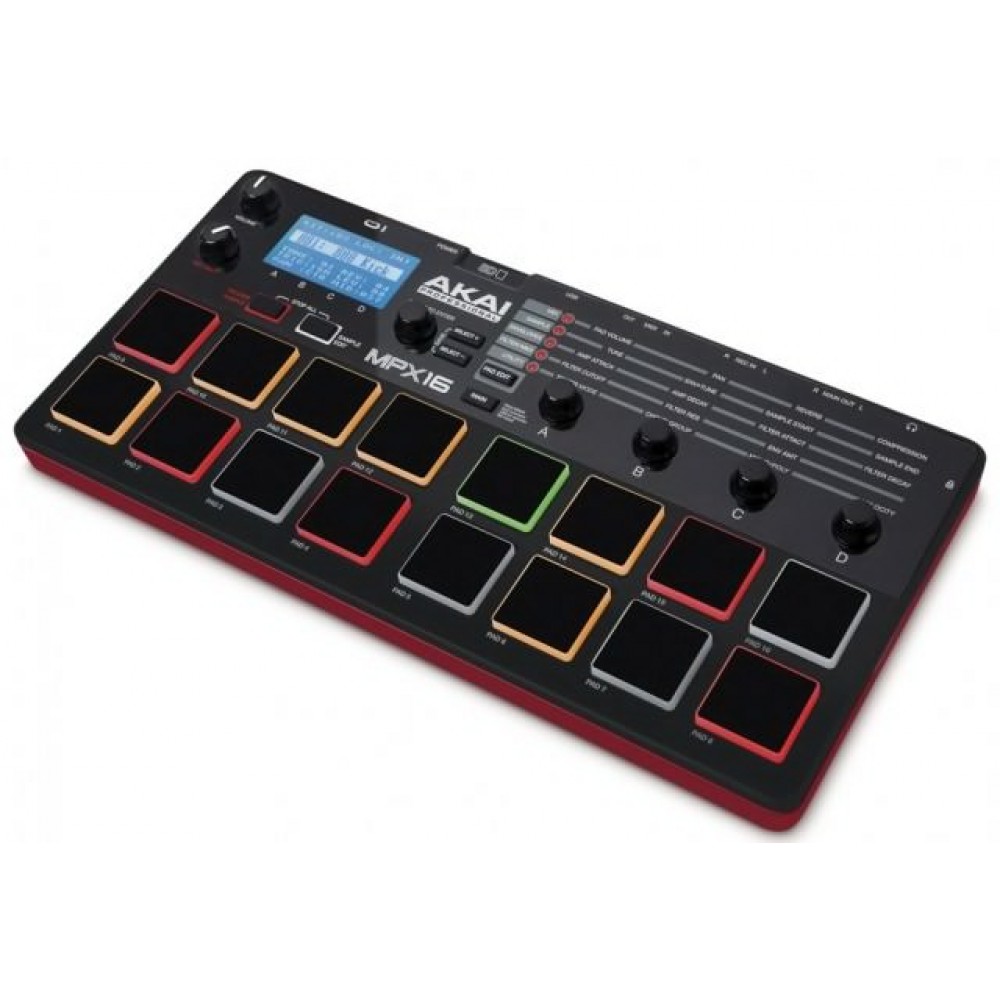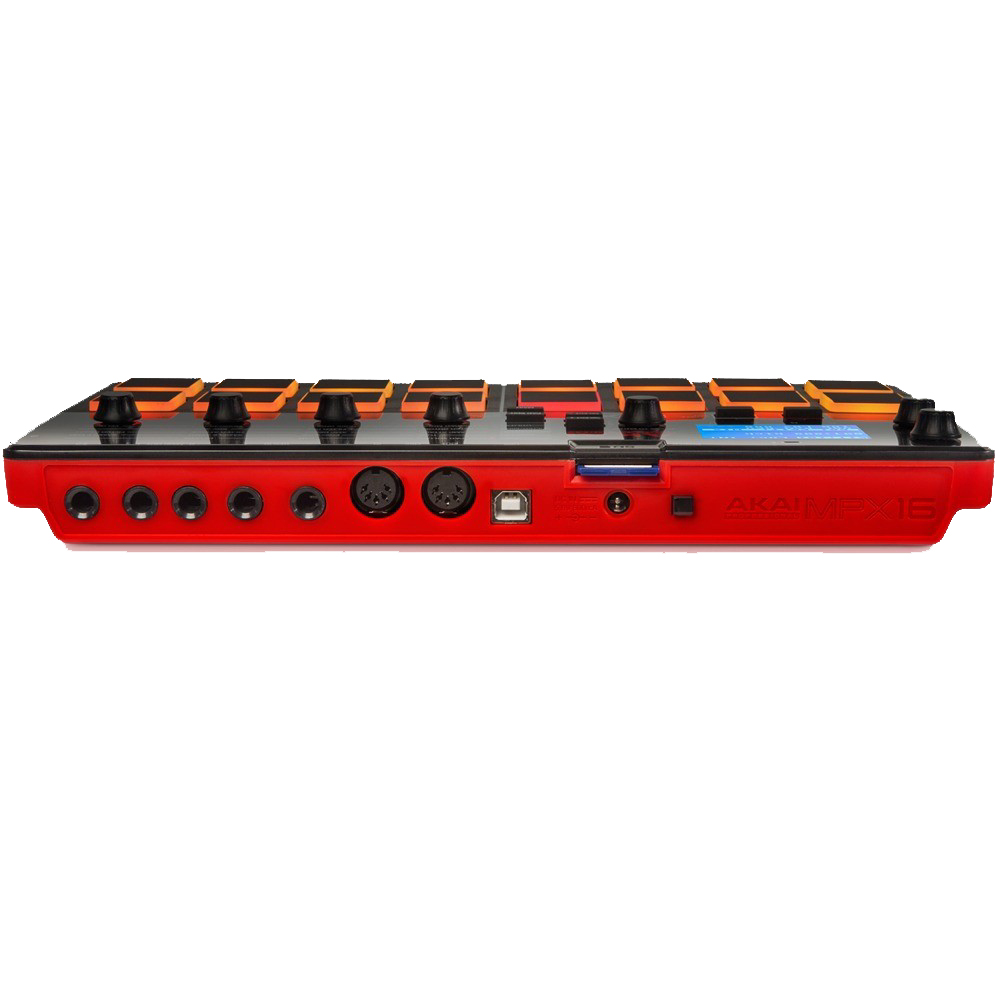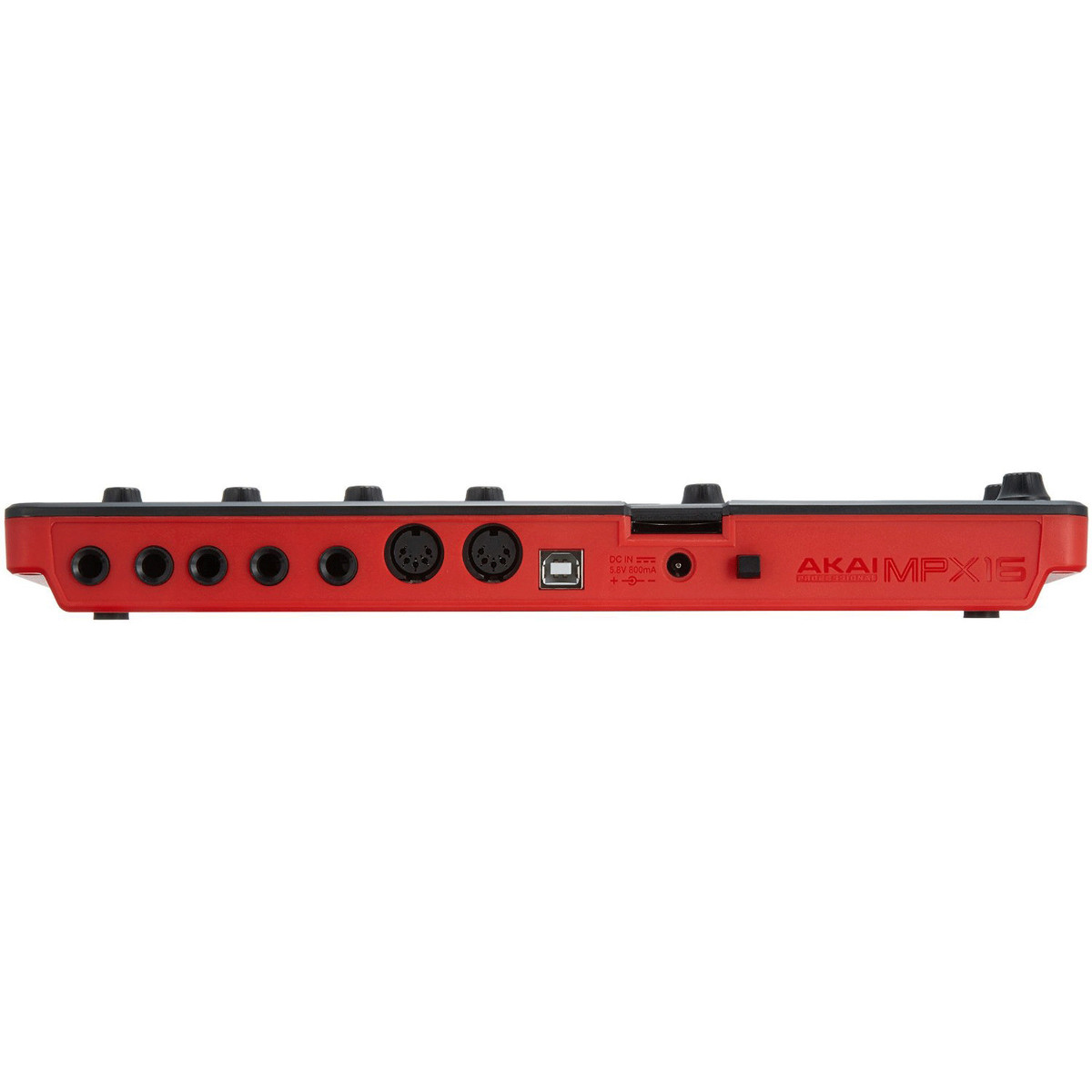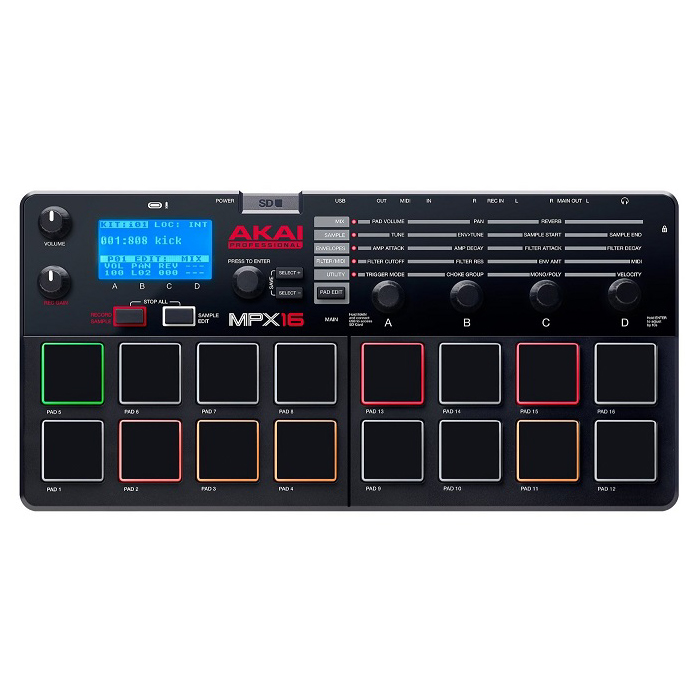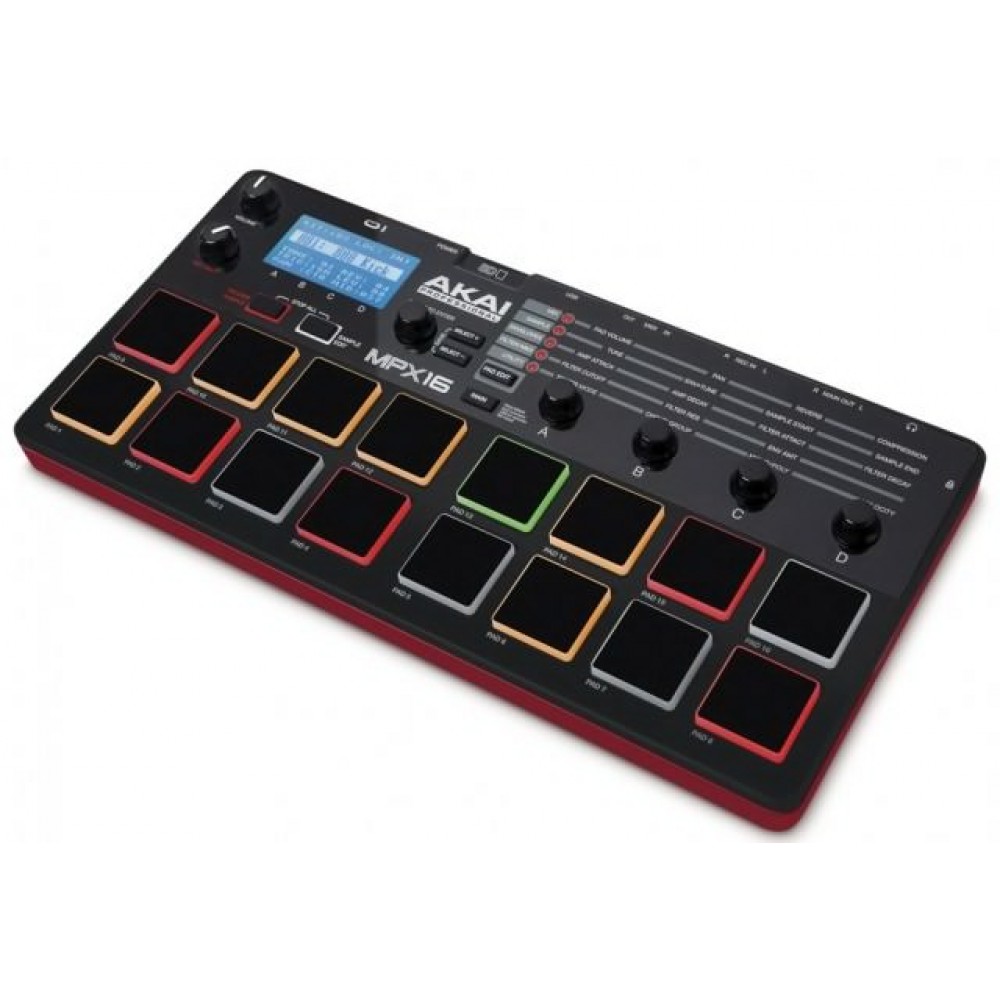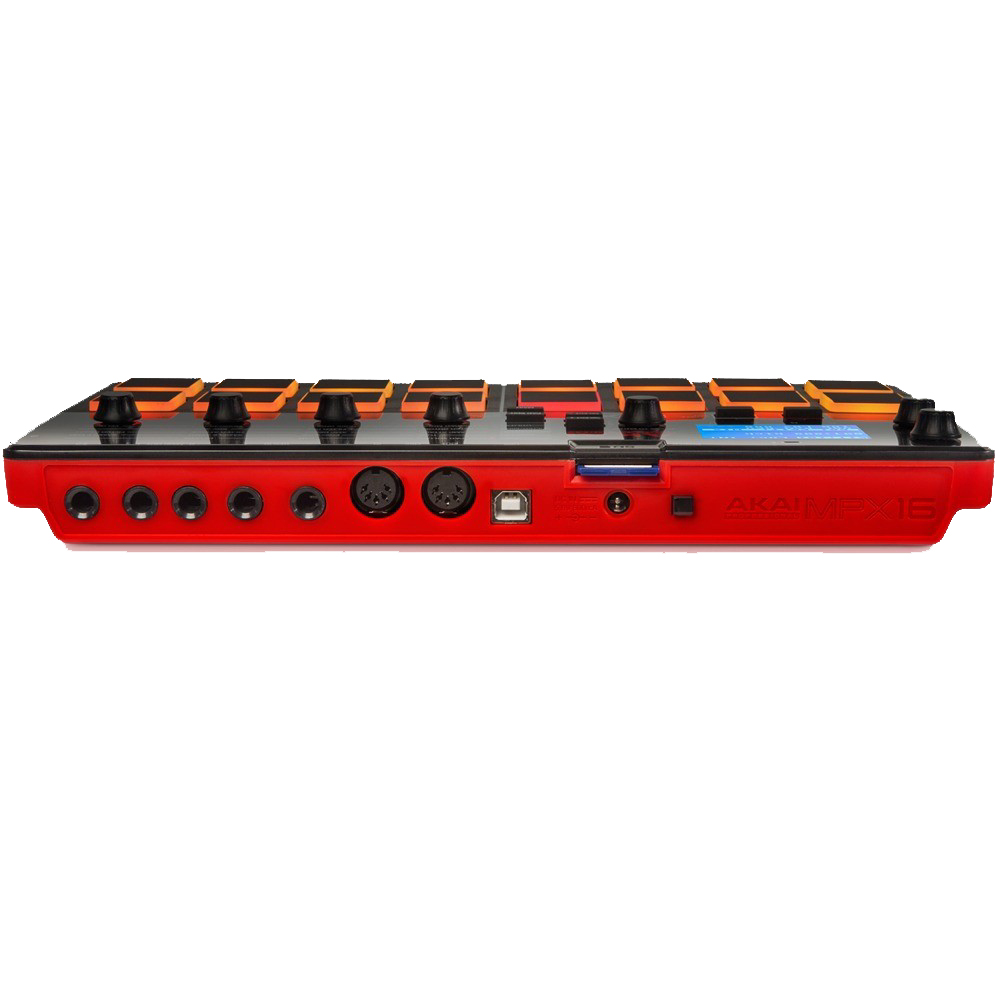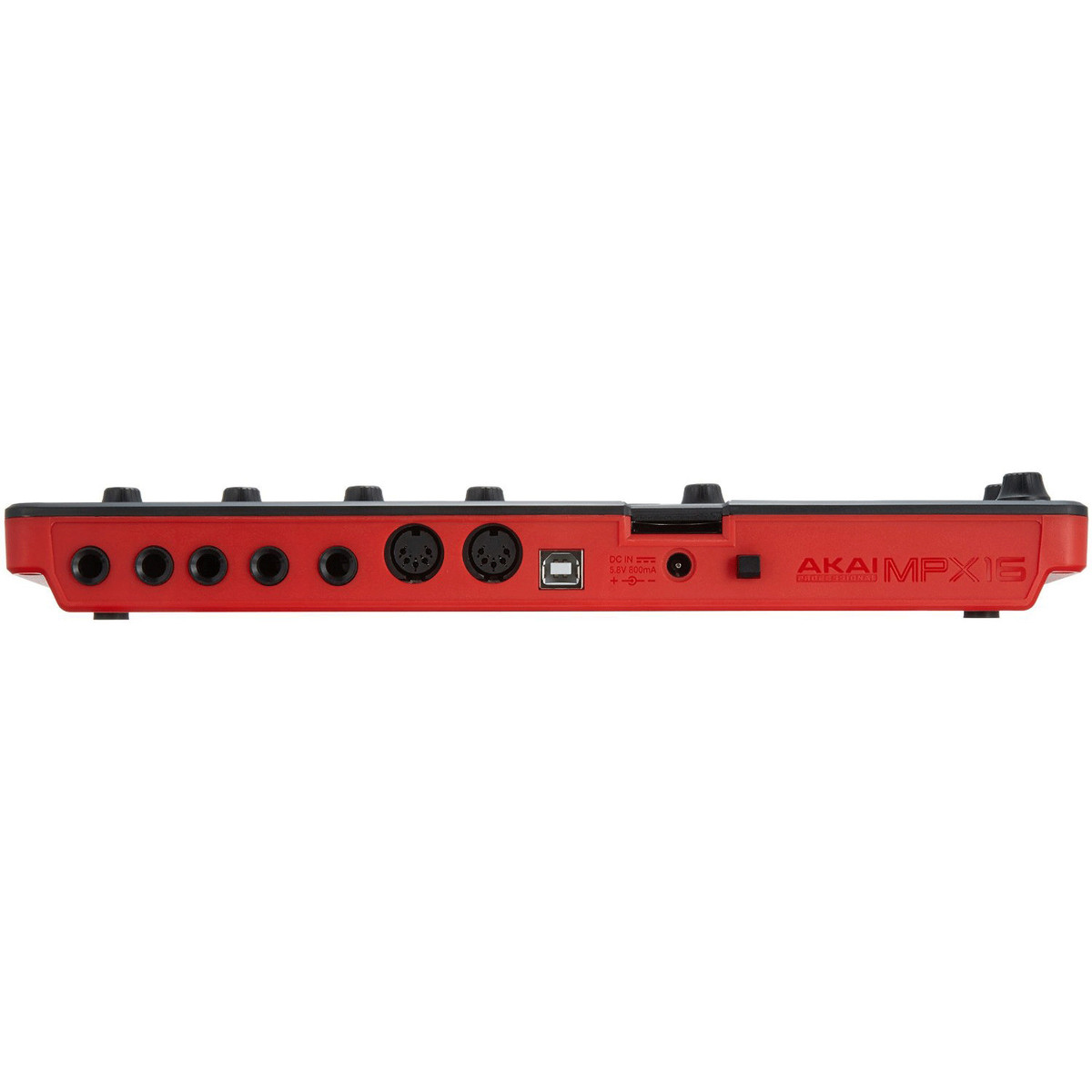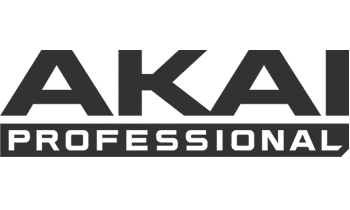 ---
$199
PRICE DROPPED FROM $350
---
---
---
Fun Pad Sampler for On-the-go Producers!
Akai's MPX16 sampler builds on the original MPX8, giving you more pads and an expanded set of sound-shaping possibilities. Sample anything from MP3s to your cheering audience easily thanks to the onboard stereo microphone and external audio inputs, or you can import and export (even drag and drop!) your sounds via the SD card slot or USB. A set of 16 velocity-sensitive, backlit trigger pads featuring onboard effects options with top-panel controls makes performance fun.
Innovation puts power behind your production
Akai Professional is a leading manufacturer of music production gear that's best known for creating the legendary MPC drum machines that have been behind some of the biggest hits of the last few decades. Akai's innovations empower you by continuing to put powerful production tools in your hands. The MPX16 answers your need as a music maker for a reliable, affordable sampler. Download the included sample management software and experience everything this little powerhouse can do!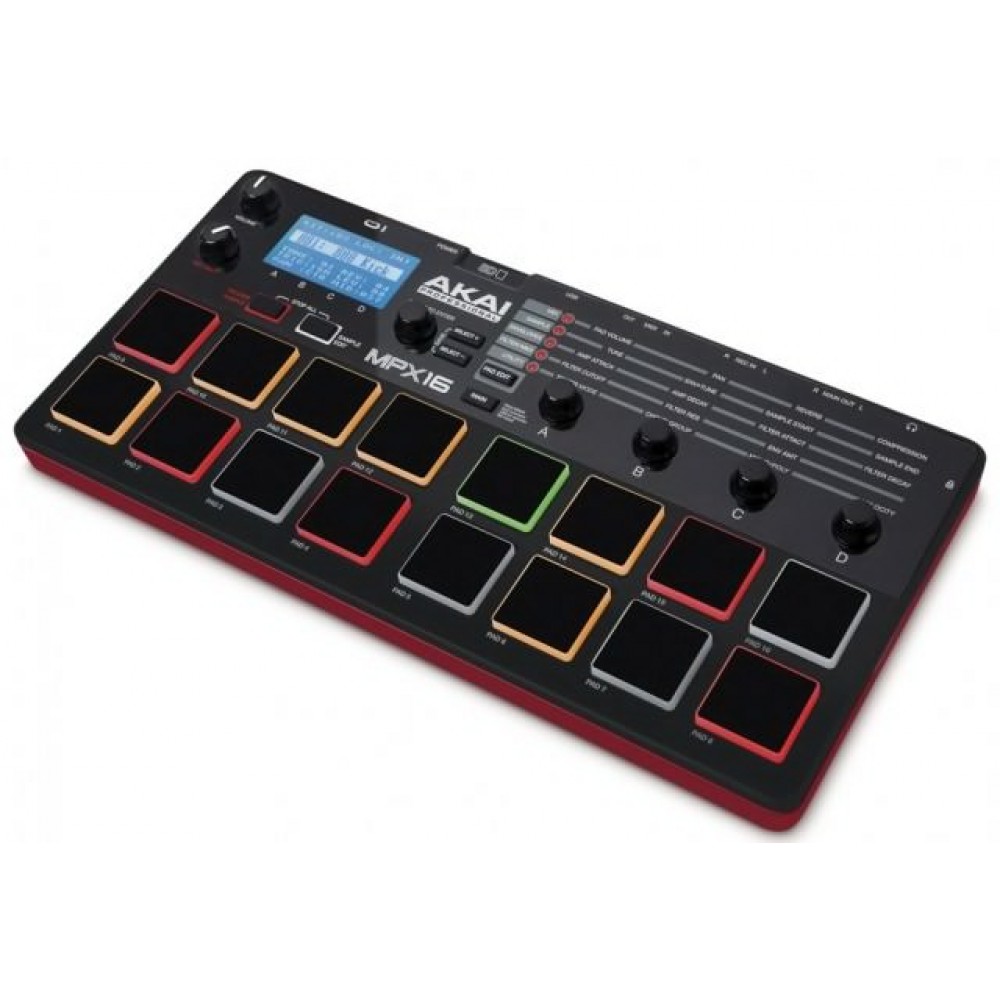 Live sampling adds to your show
The MPX16 overcomes the limitations of previous samplers that were only able to play back samples and not record them. With the internal stereo microphone, get down quick ideas or sample your crowd and add it to your mix to make your audience a part of the show. External audio inputs mean you can use your audio interface outputs to pull samples from existing DAW sessions on the fly or record vocals and other acoustic sources directly to the MPX16. And the onboard effects processing can be used to shape any sample - imported or recorded.
A 16-pad stereo sampler built for mobile performance and music production
16 ultra-responsive, velocity-sensitive backlit trigger pads make performance fun
Easily sample sounds via 1/4" inputs or the internal mic, or import samples via USB or the SD card slot
Filter, tune, envelope, and choke grouping on each pad allows you to shape your sounds
USB bus power, MIDI I/O, and software editor provide added flexibility for your rig