Akai Professional MPC Key 61 Standalone Sampler and Sequencer
Hybrid Standalone Hardware DAW with Touch-screen, Velocity/pressure-sensitive Pads, Extensive I/O, 16GB of Storage, 61-key Controller, and MPC Software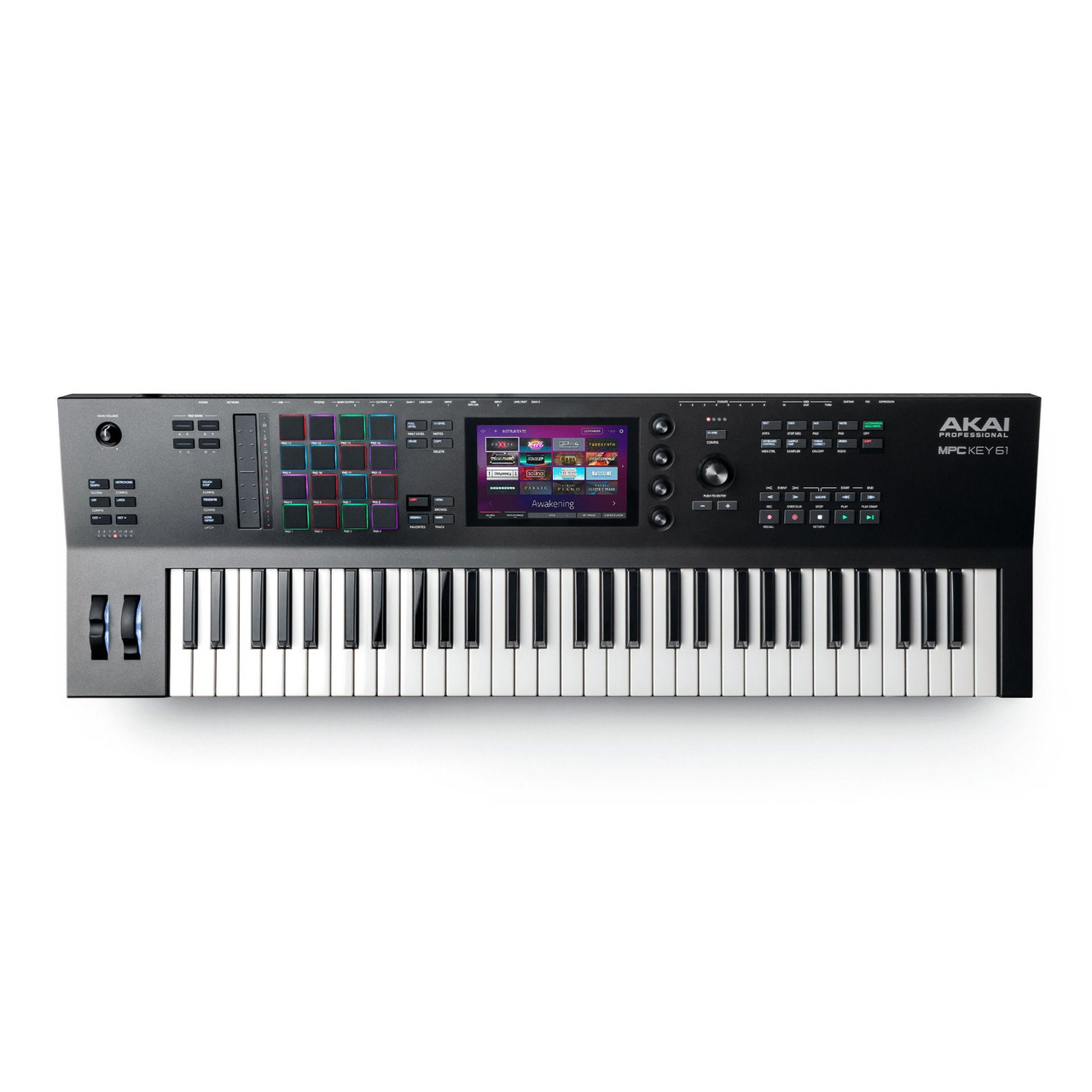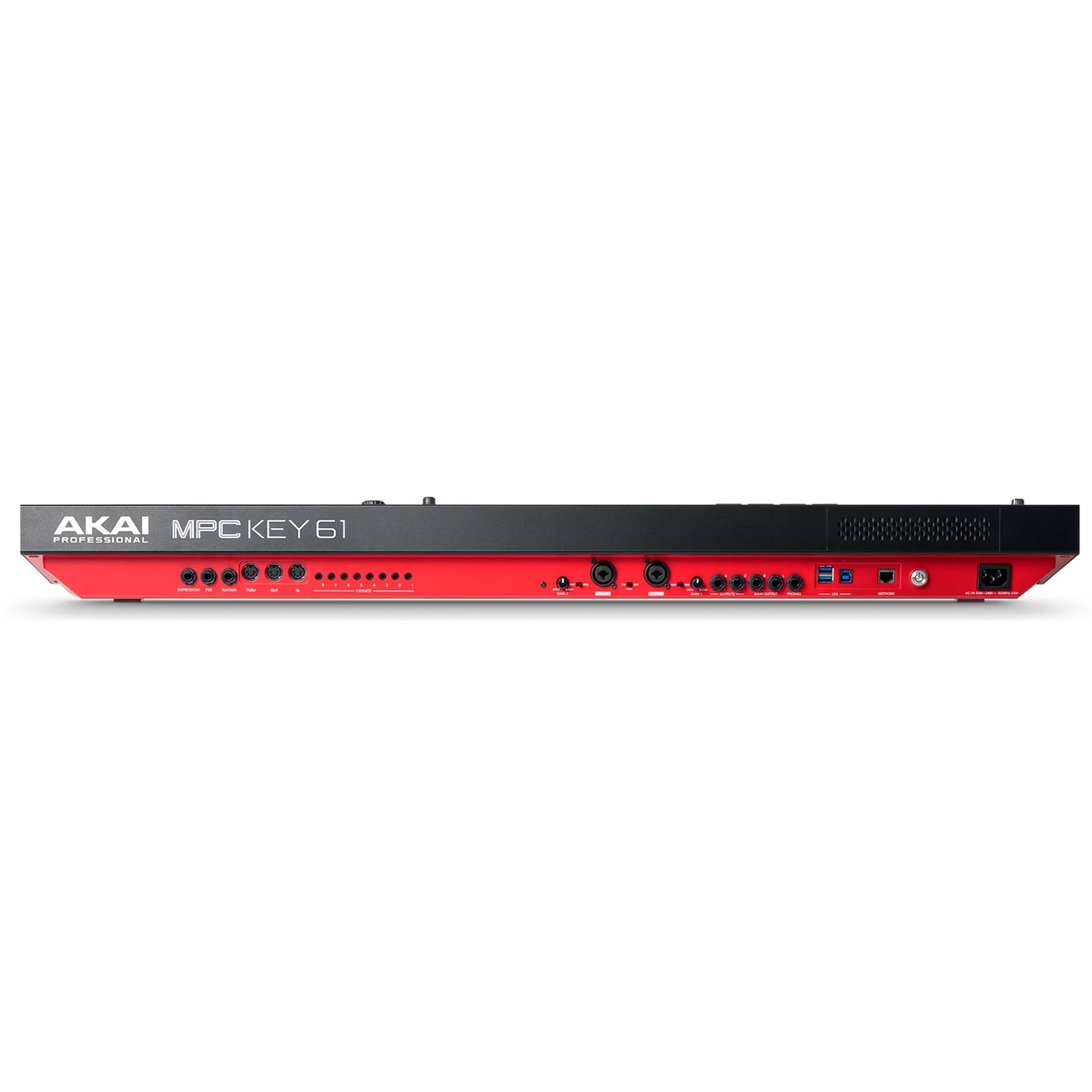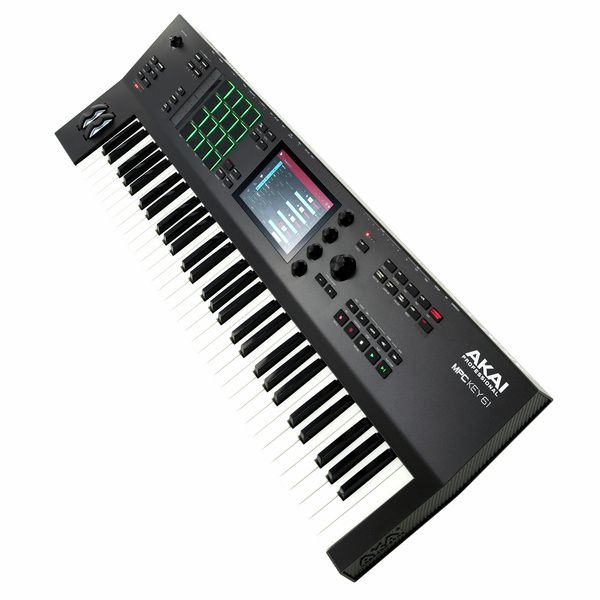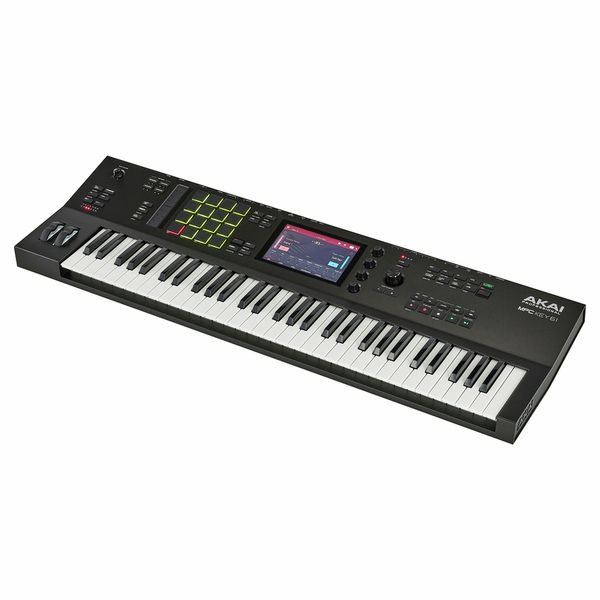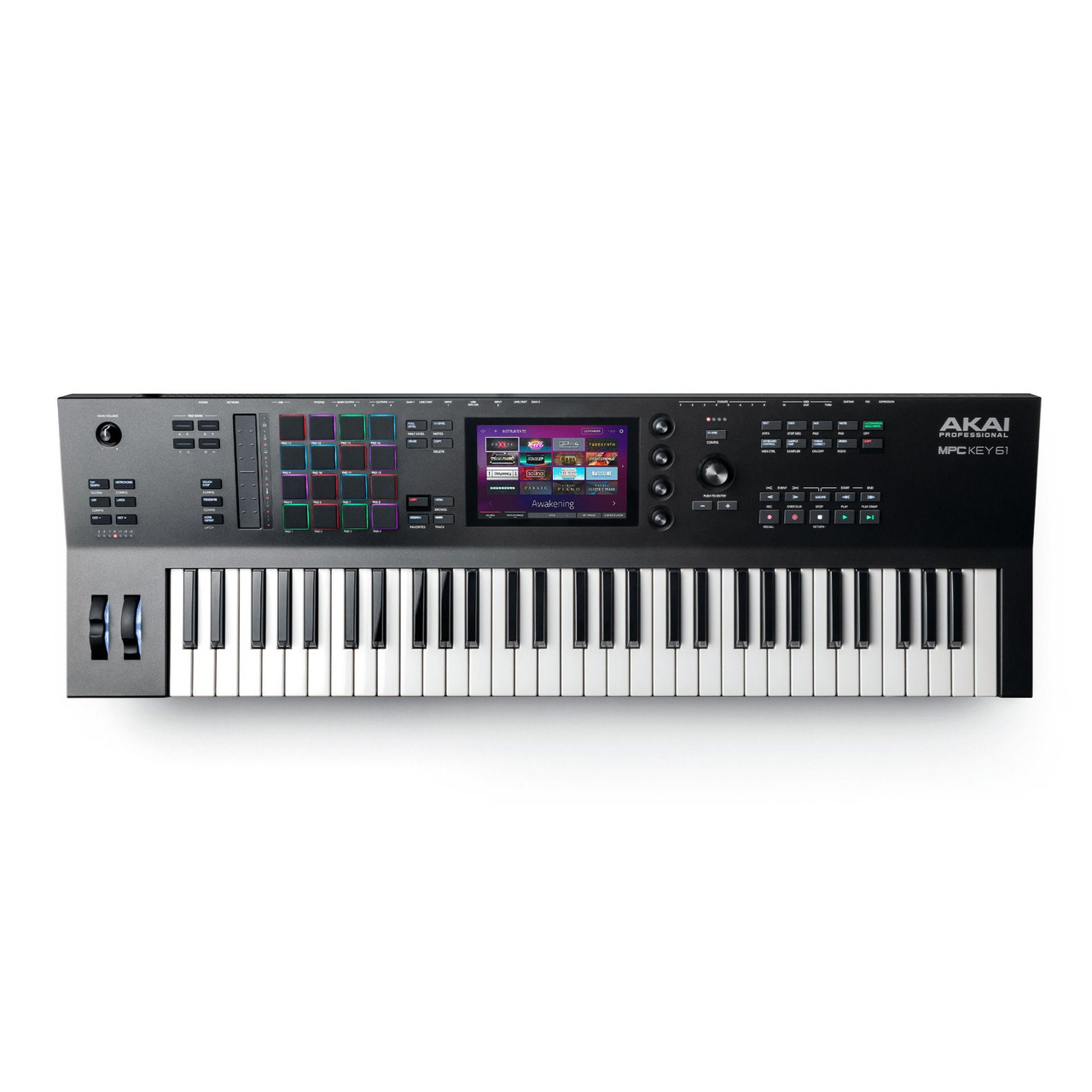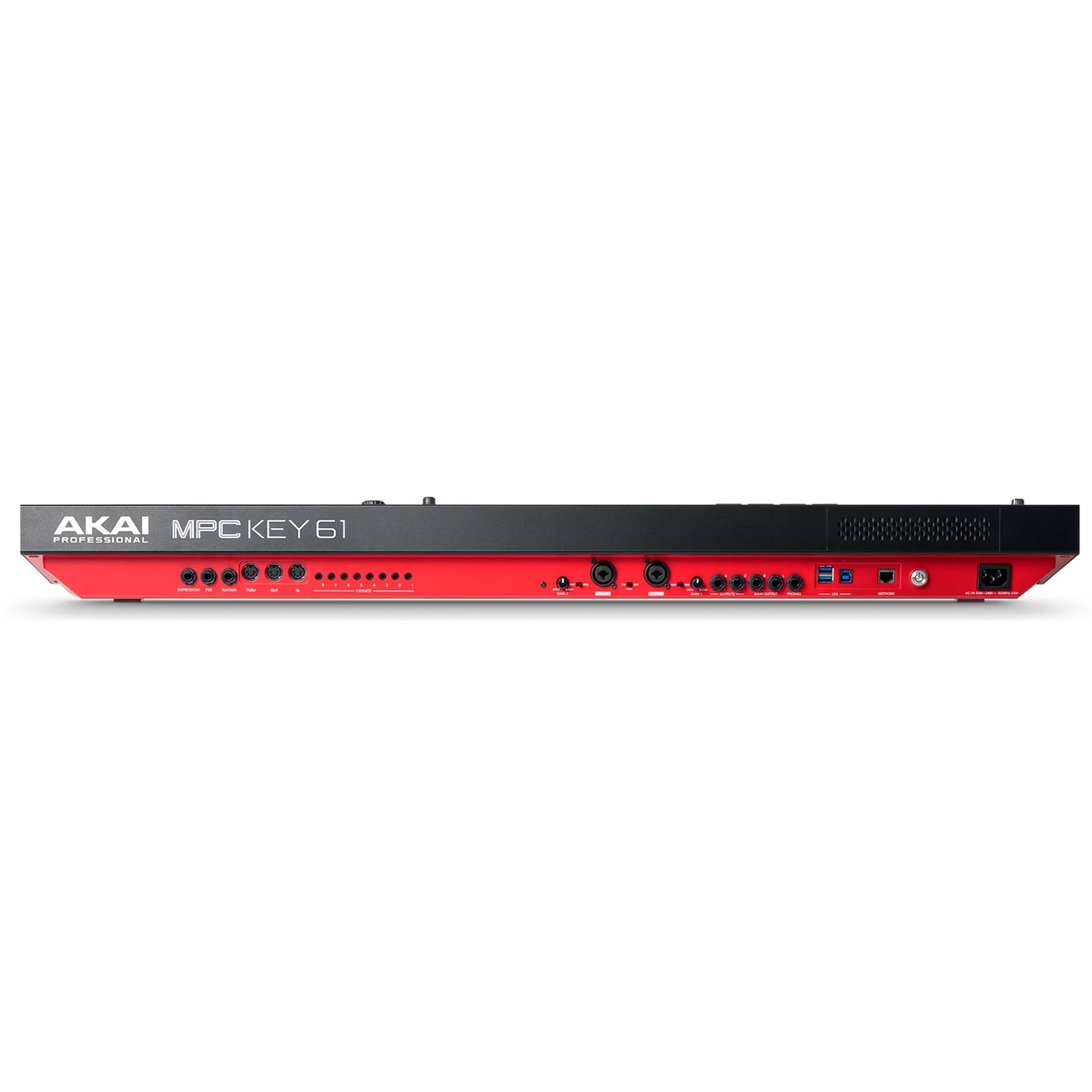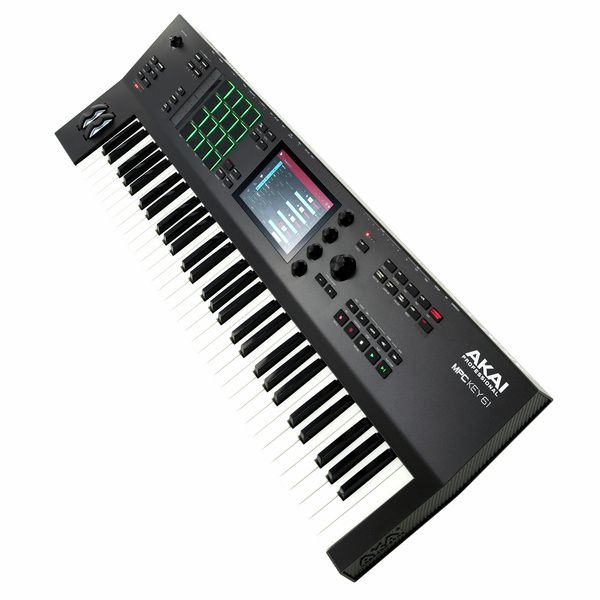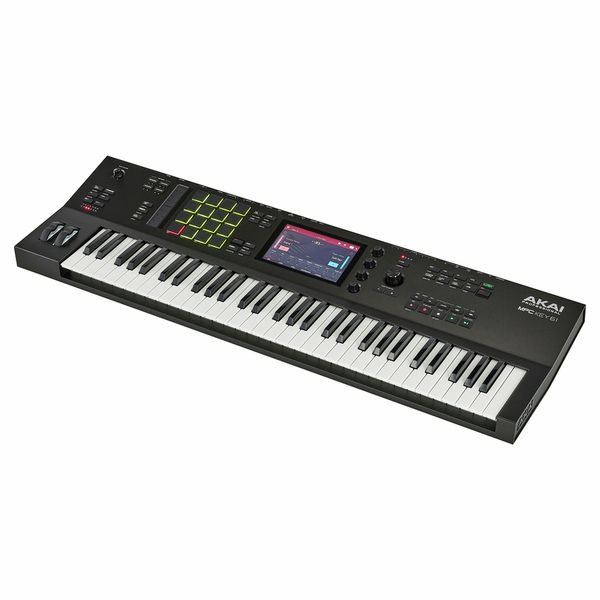 Powerful Standalone Sequence and Sampling
Akai Professional has combined their legendary MPC platform with a keyboard workstation for the first time! The new MPC Key 61 is one of the most feature-packed standalone production tools ever produced. Akai's MPC changed music forever in the late '80s once pop and hip-hop luminaries got their hands on it, and this MPC Key 61 features refined versions of MPC tools with additional pressure-sensitive velocity pads, pad memory, 63 function buttons, and much more. Use the MPC Key 61 as a standalone workstation; a controller/input for DAWs, MIDI devices, or hardware synths; as a sampler; and almost anything else. The onboard LED display features a spacious 8.5-inch x 5.5-inch touchscreen that can be set flat or upright to suit your playing, and the MPC's 16GB flash storage comes loaded with 10GB of pre-installed content ready for use right out of the box. Plus, it's easy to expand the MPC's storage thanks to a built-in drive bay for solid-state or hard disk drives, a feature that We as MPC enthusiasts are excited to embrace. Legions of devotees are lining up to snag this piece of MPC innovation — order yours today!
Endless ways to sample and create
Together, MPC software and keyboard workstation tools are a force to be reckoned with. There are endless ways to apply the MPC Key 61. You can use it as a sampler, as a controller for analog synths, as a MIDI controller in a DAW, or simply as a standalone production studio using onboard sounds, instruments, and software plug-ins. The device has a plethora of I/O options: turntable inputs for vinyl samples, two MIDI ins, four MIDI outs, two USB-A slots, eight CV/Gate outputs for connecting modular analog gear, XLR, TRS, and much more. Plus, the MPC Key 61 supports Ableton Link over Wi-Fi so you can wirelessly connect with and use Ableton Link supported apps.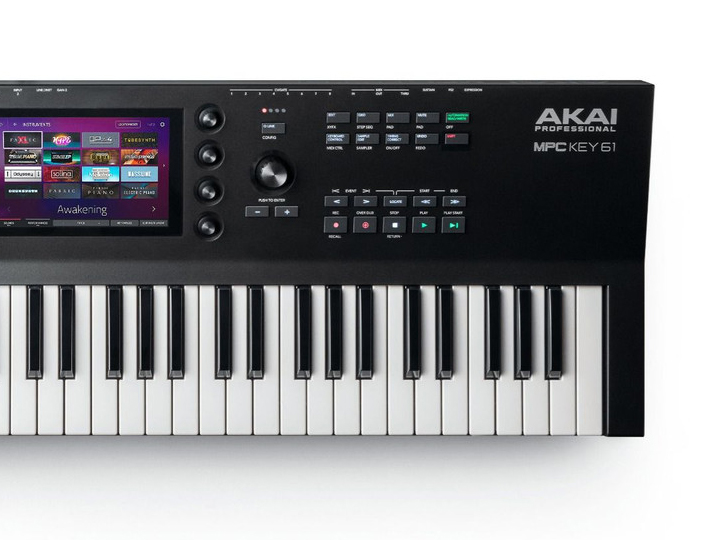 Tailor-made for production with dedicated OS and RAM
With so many features onboard, the Akai MPC Key 61 ensures lightning-fast performance via onboard RAM and a dedicated operating system powering its tools. In short, it's a standalone computer built for music production — no PC, extra software, or purchases necessary. And while it's a fiercely independent device, the MPC Key 61 also plays well with others with endless ways to connect analog and digital devices.
Generous track allotments
The MPC Key 61's sky-high track count gives creators incredible room for self-expression. Hardware sequences can contain up to eight audio tracks, while a sequence in the MPC software can contain 128 audio tracks. Up to 128 MIDI/drum/VST tracks at 16-, 24-, or 32-bit resolutions up to 96kHz are possible as well. And that's far from this device's limit. There's additional support for up to eight stereo tracks and another 128 MIDI/drum/VST tracks from external hardware. Subtle features like these are just one peek at what's made the MPC essential hardware for producers, beat creators, and artists of all kinds for decades.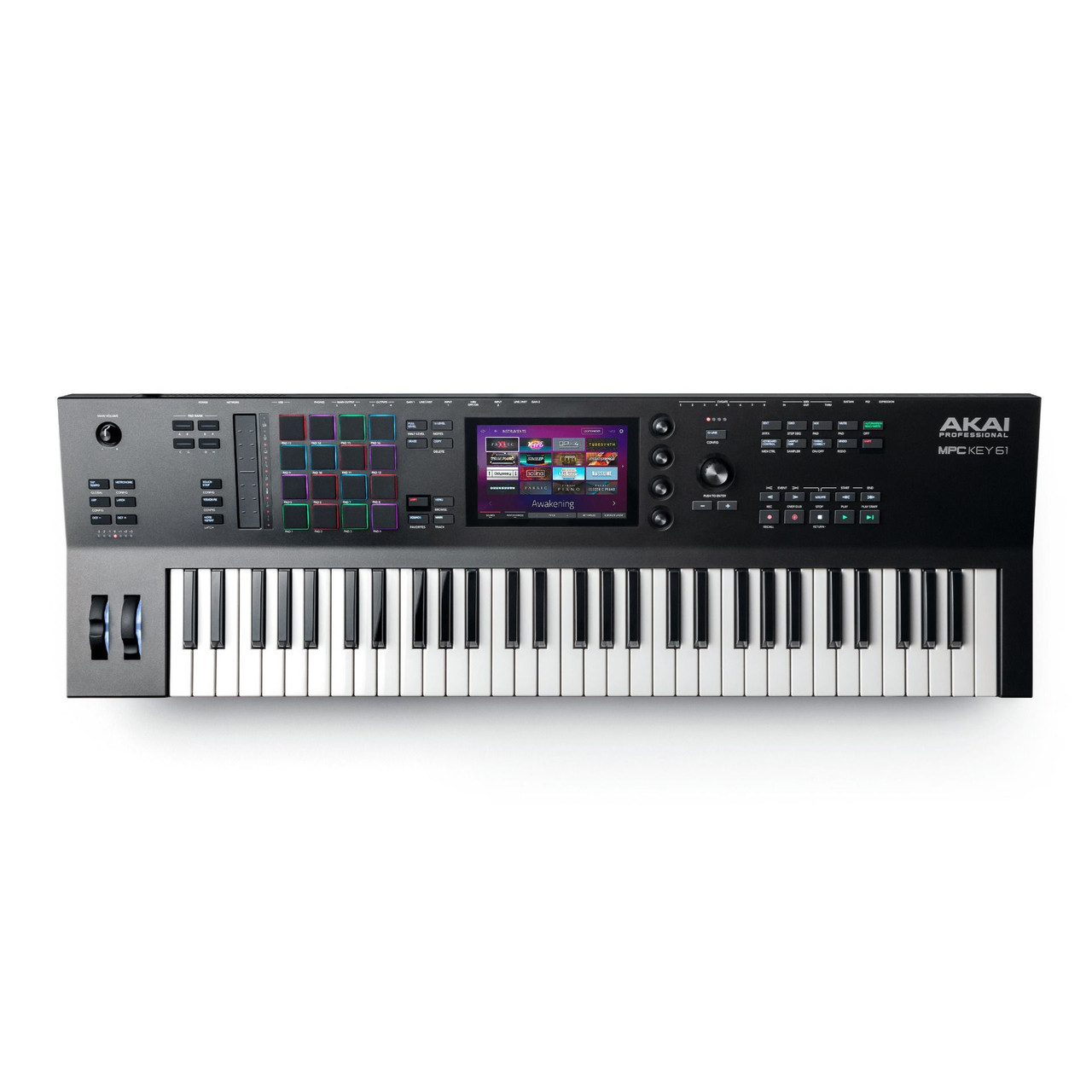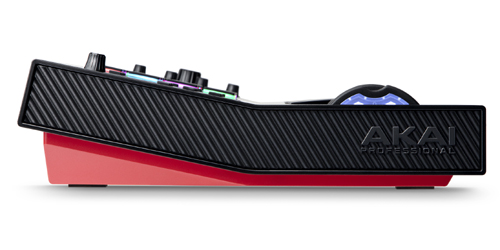 The MPC legacy
Picture this: the year is 2007. A 60 Minutes camera zooms in on Kanye West as he taps out a simple beat on an Akai MPC. Interviewer Bob Simon remarks, "I don't think anyone would believe you're doing that all from this one rhythm machine." And yet, it was true. Indeed, the MPC platform's tools built some of the most memorable hip-hop tracks of all time, a big reason why it continues to be a popular choice for both beginners and professionals. Now, the Key 61 version builds on that MPC's legacy with an array of features not found on previous models.
Standalone music production center — no computer required
Sequence, sample, or connect to a DAW, MIDI device, or analog synth hardware
2-position backlit LED-color display with touch control
2 MIDI inputs, 4 MIDI outputs
16 pressure-sensitive pads (RGB-backlit), 8 banks, and 63 function buttons
24 control knobs for gain, mix, levels, Q-Link parameter adjustment, and more
8 configurable CV/Gate outputs for modular gear control
Hardware supports up to 8 audio tracks while software supports up to 128 audio tracks and 128 software MIDI / drum / VST / keygroup / CV tracks
16GB flash memory with a SATA slot for adding a SSD or HDD
Ableton Link and Bluetooth 4.0 support
Wide assortment of I/O including USB, XLR, 1/4-inch, TRS, and more
1/4-inch and 1/8-inch headphone outputs
Power supply included
Includes 2 licenses for MPC software