M-Audio AIR 192|4 Vocal Studio Pro
Vocal Recording Package with 2x2 USB Audio Interface, Large-diaphragm Condenser Microphone, Headphones, XLR Cable, and Software Suite - Mac/PC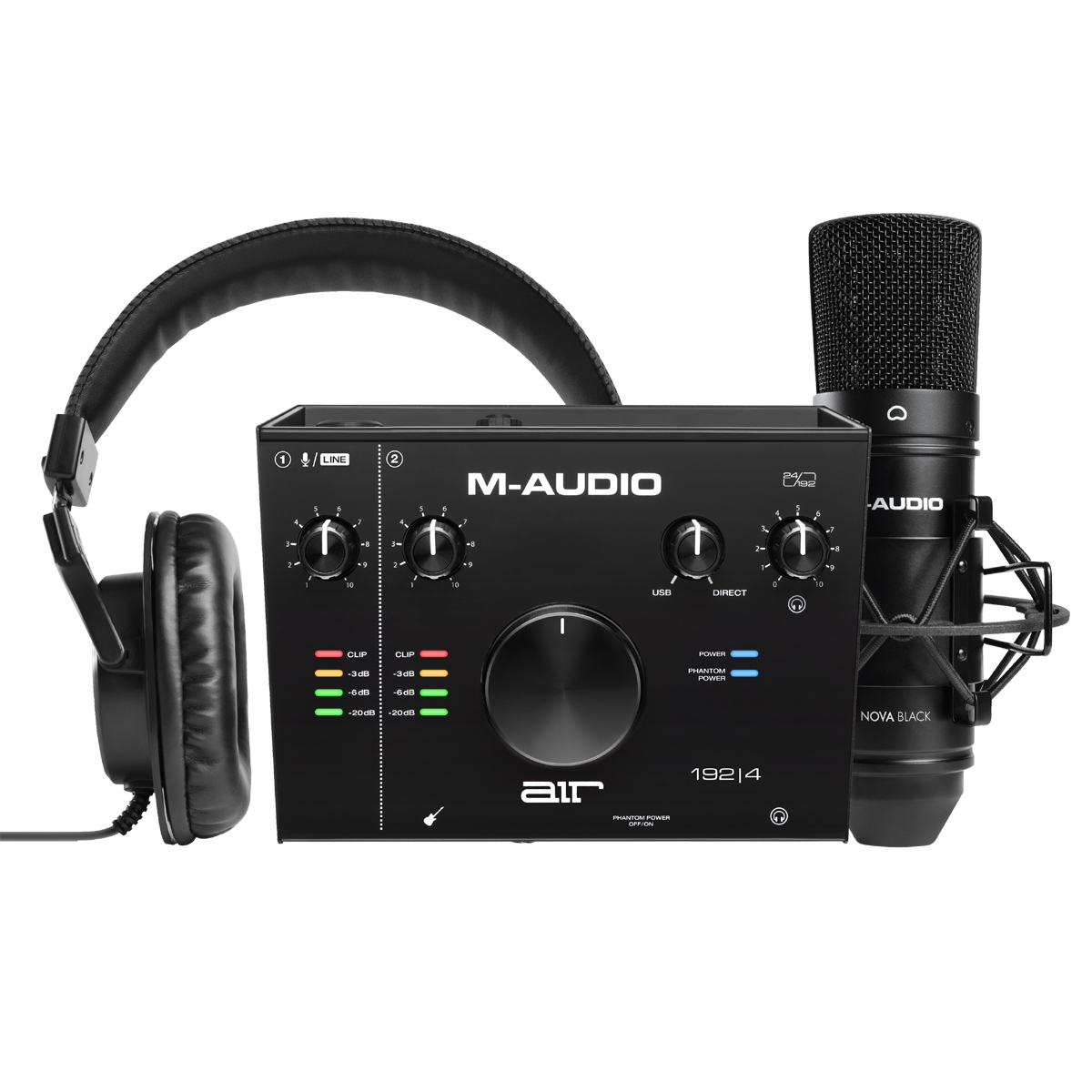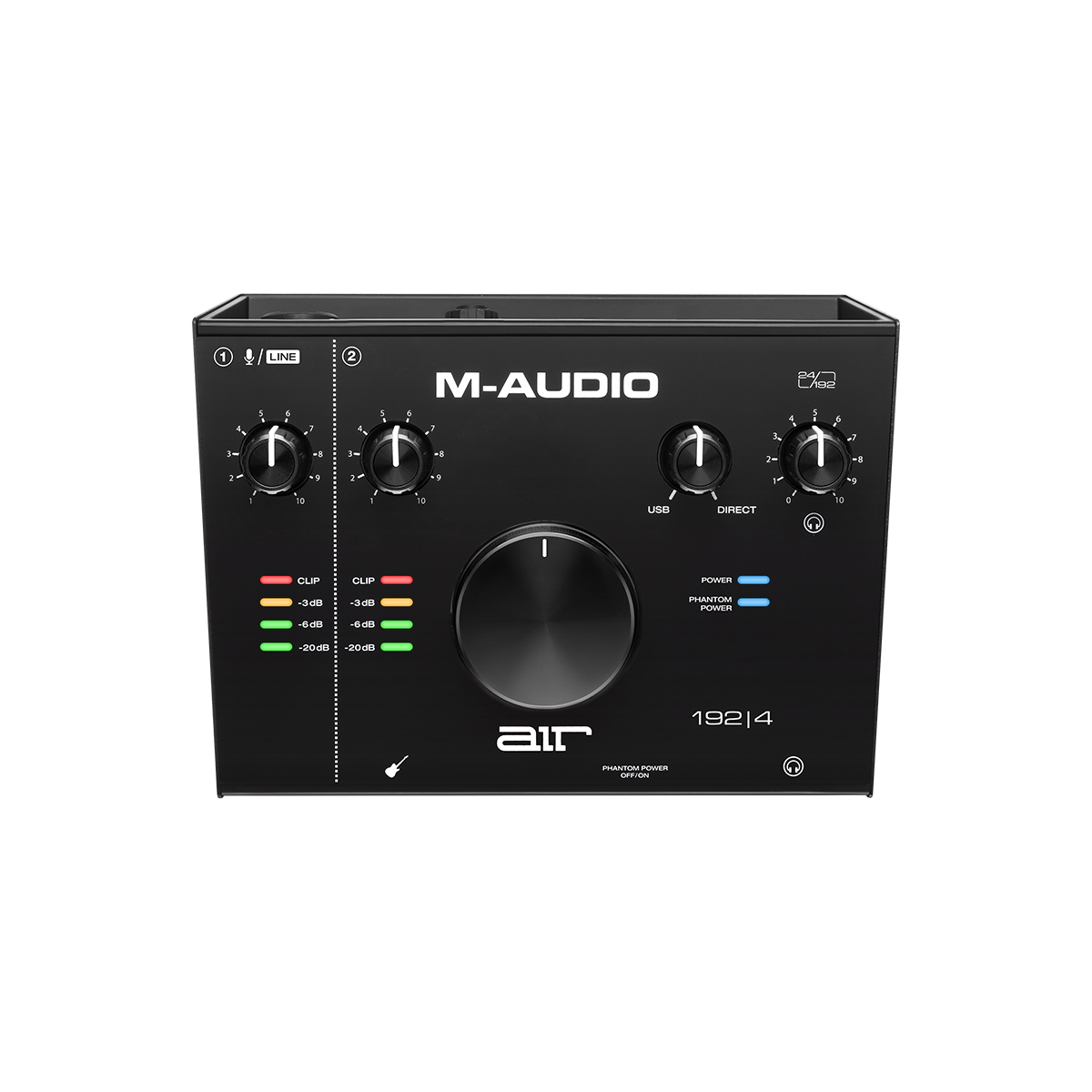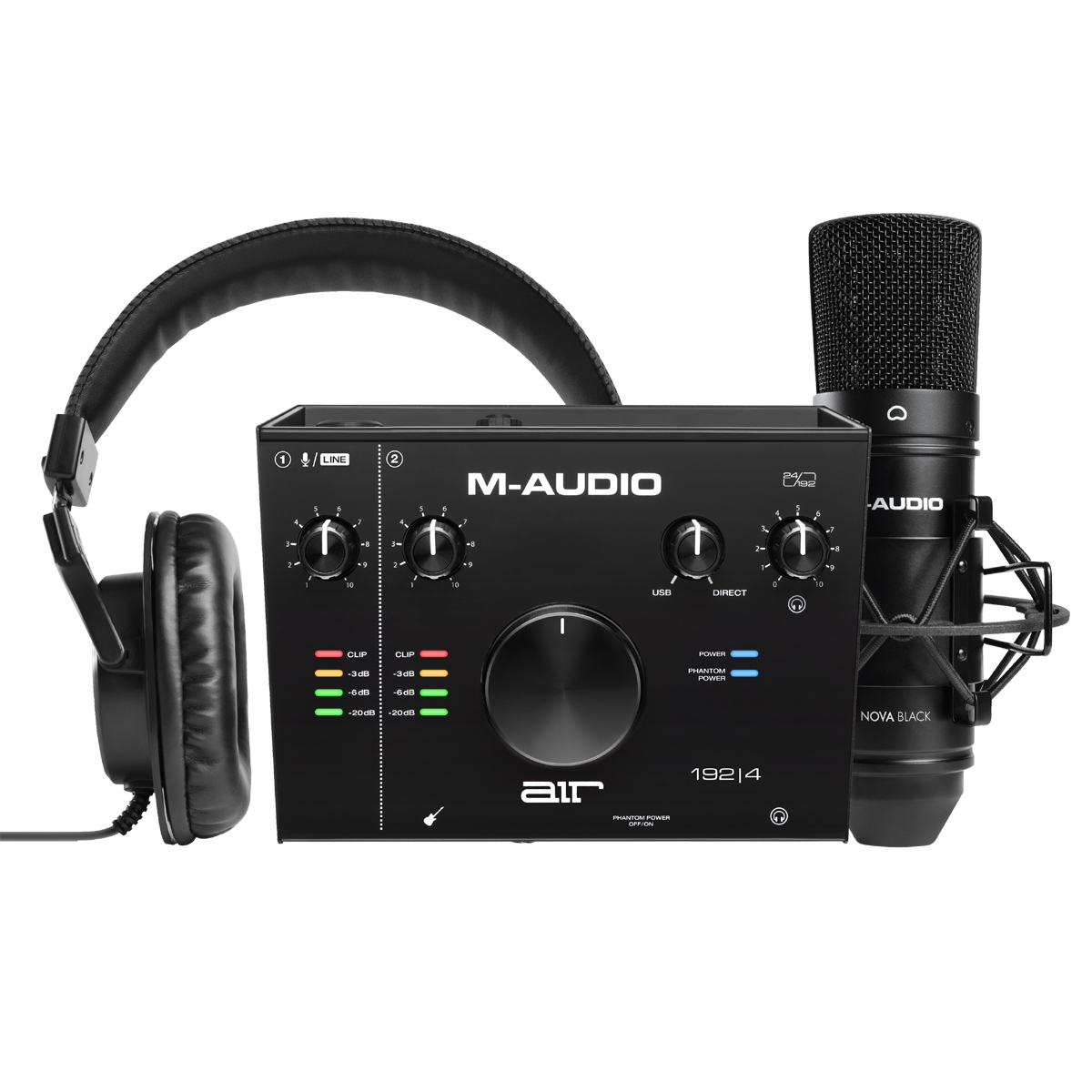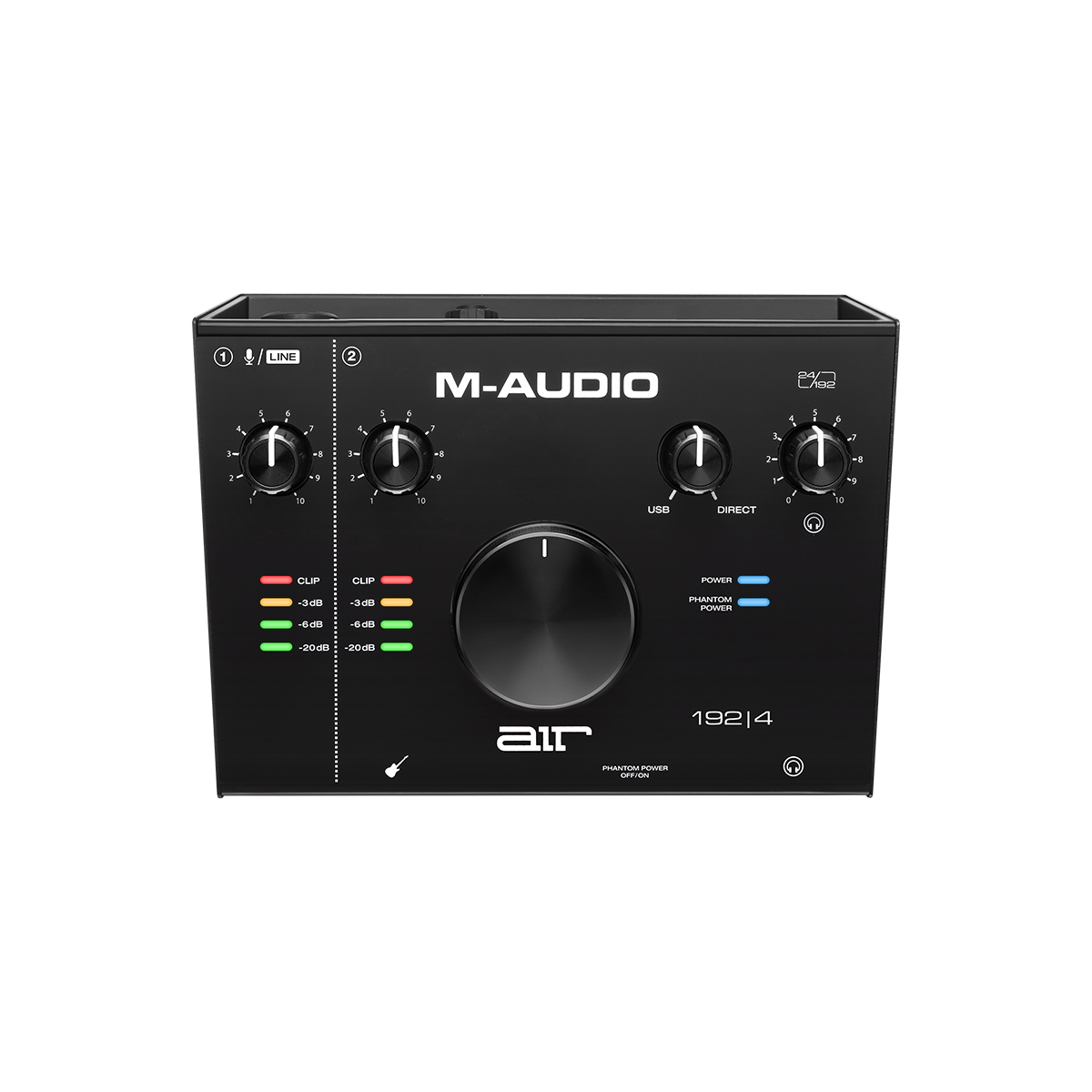 The most suitable studio bundle for serious producers!
With this powerful vocal pack from M-Audio, you've got all you need to capture lasting performances, vlogs, and podcasts at home or on the road. The heart of the AIR Vocal Studio Pro is the streamlined AIR192|4 audio interface. Plug in your instrument and the included Nova Black large-diaphragm condenser mic, and you can inject two channels of flawless 24-bit/192kHz audio into your session. You've got a low-noise Crystal preamp/TRS input with +62dB of gain for driving studio condenser mics to stage dynamics, along with a hi-Z input for direct-routing keys and guitars into your song or score. A lightning-fast 2.59ms* round-trip over USB-C gives the AIR192|4 the edge over most units in its class. And whether you're listening back using its dedicated TRS speaker outs or the included HDH40 monitoring headphones, the AIR192|4's USB/Direct balance knob sets you up for time-critical monitoring. A software suite that includes Pro Tools | First and Ableton Live Lite hosts, Avid's Eleven Lite guitar suite and effects plug-ins, a generous outfit of AIR Music Technology virtual instruments, and 2GB of Touch Loops content equips you and the M-Audio AIR192|4 with all you need to start making great recordings straight out of the gate.
Mic and Headphones
Designed for recording vocals and guitars, the M-Audio Nova Black is a rugged, large-diaphragm condenser microphone. The 1.1" evaporated gold diaphragm mounted in a solid brass capsule ensures recordings that are faithful to the source, and the Class A solid state electronics are engineered for low noise, distortion, and coloration. You'll be amazed at how much microphone the Nova Black and Vocal Studio Pro net you for the money.
HDH40 monitoring headphones
Whether you're tracking or mixing, you need headphones that are going to present your source material accurately, with comfort to hold up to those marathon sessions. These and more are what you can expect from the Vocal Studio Pro's included M-Audio HDH40 headphones.
Powerful vocal recording package from M-Audio
Includes the Nova Black condenser mic, HDH40 monitoring headphones, and 2x2 AIR192|4 audio interface
Captures up to 2 channels of pristine 24-bit/192kHz audio
Low-noise Crystal preamp/TRS input and the latest A/D converters faithfully capture the emotion in your performances
Hi-Z instrument input for direct guitar and bass tracking
USB/Direct knob for mixing and live-monitoring applications
High-speed USB-C connection minimizes round-trip latency
Also compatible with A-type USB 2.0 por