Headrush Gigboard Guitar FX and Amp Modeling Processor
Guitar Multi-effects Pedal with Amplifier Modeling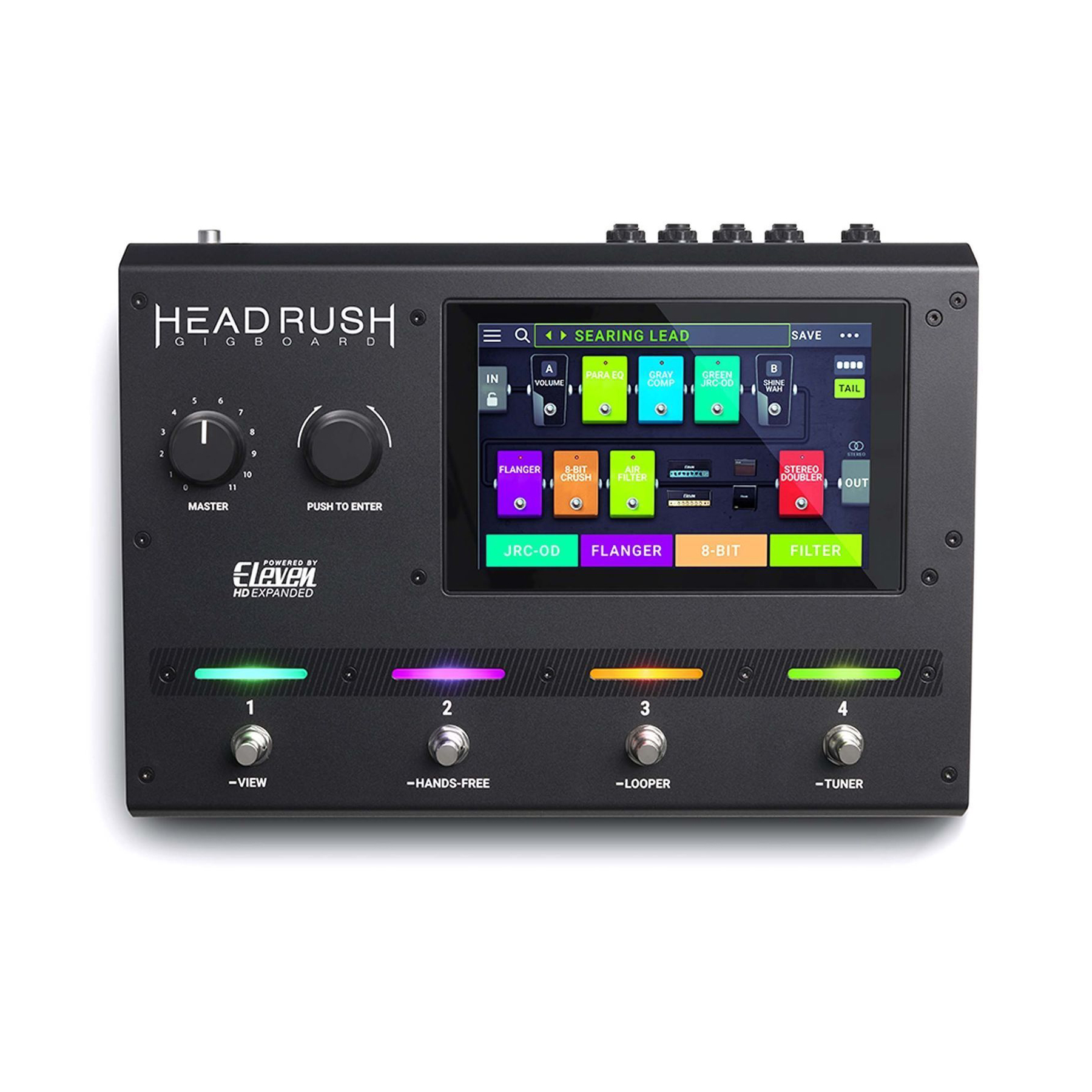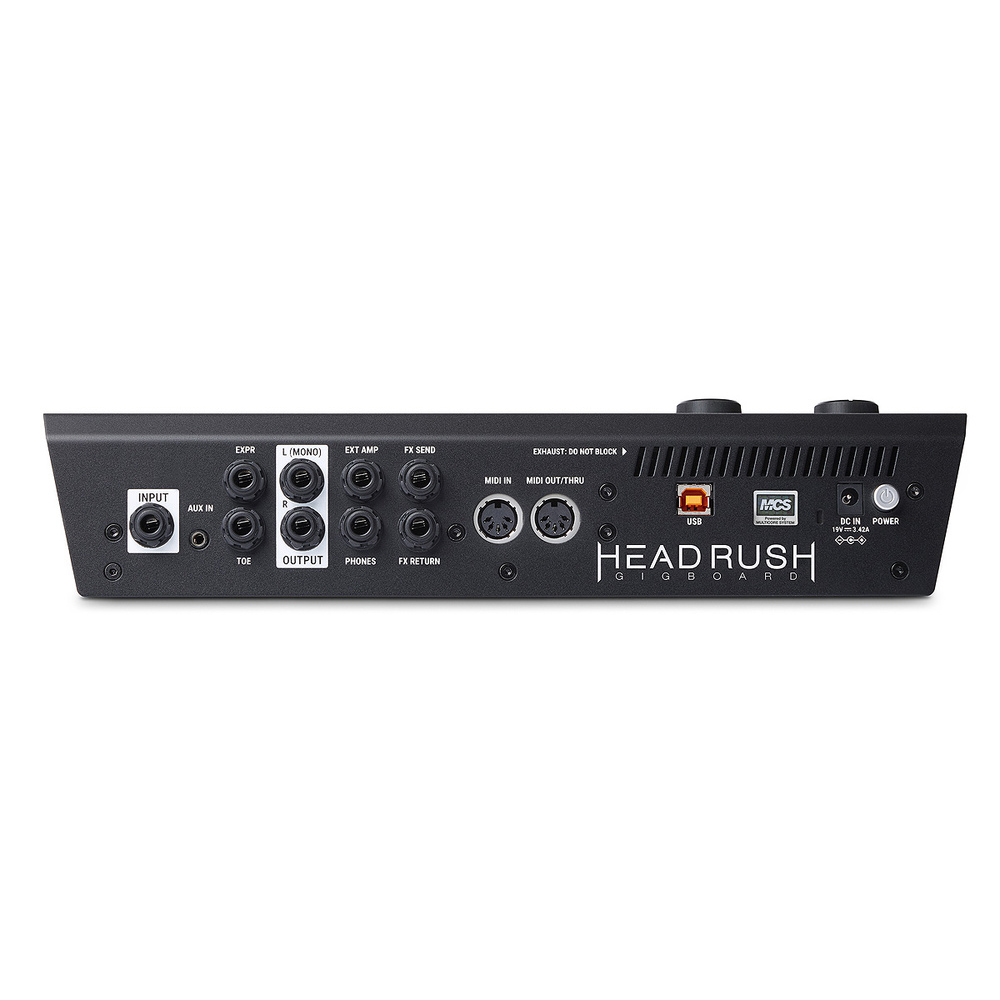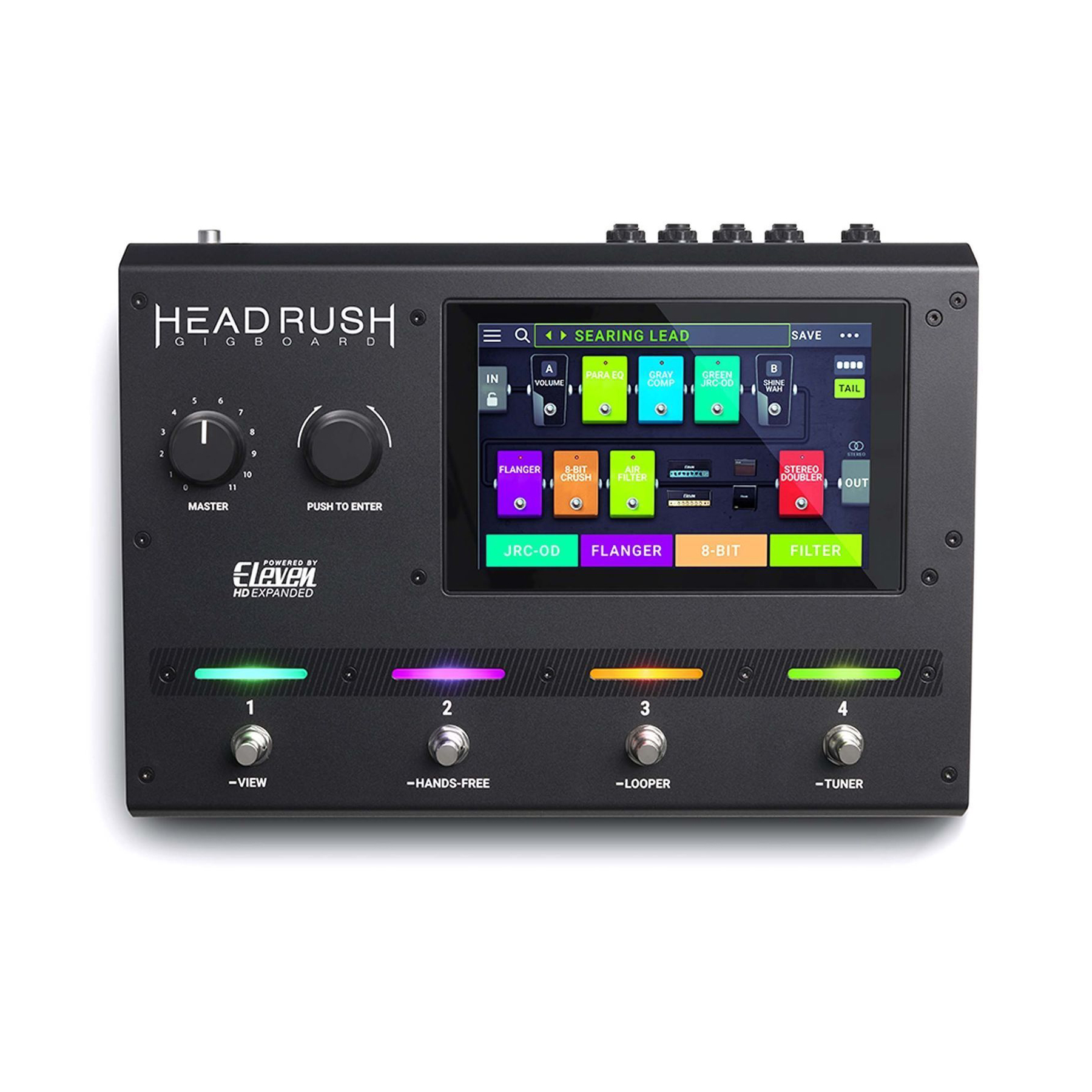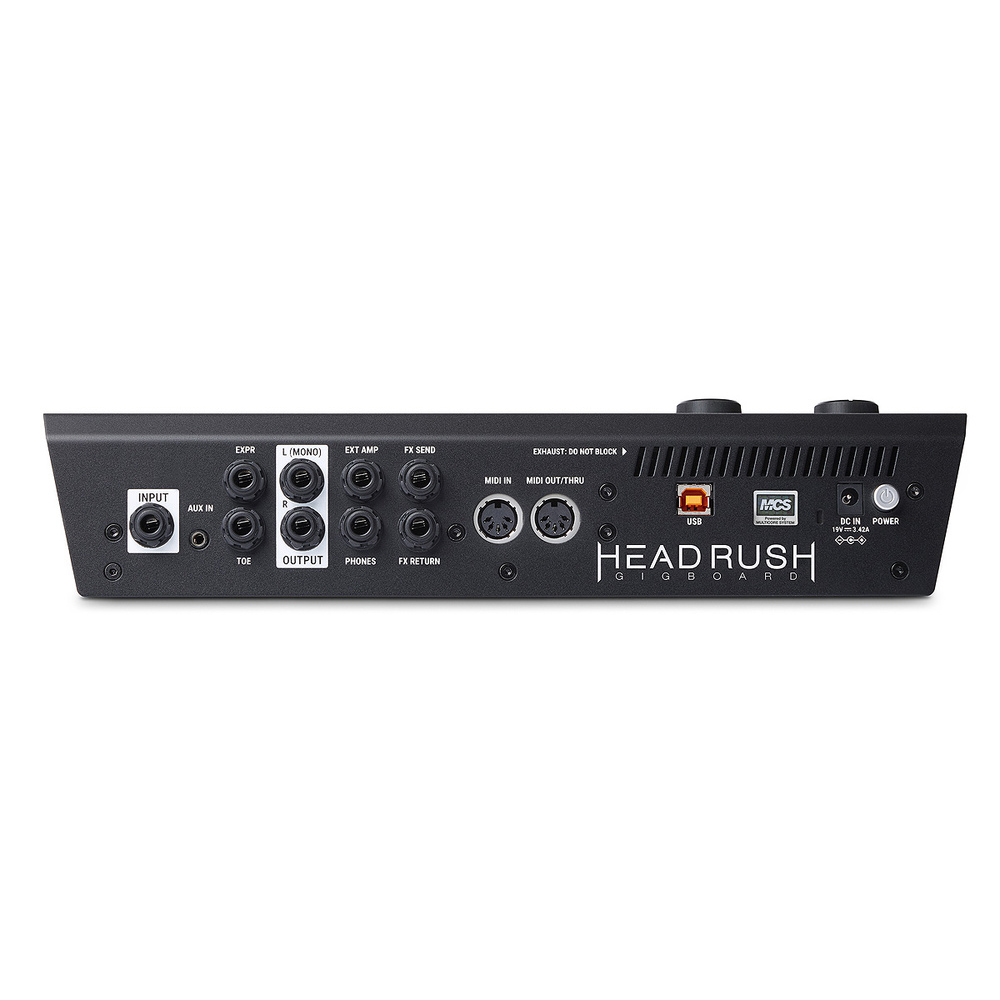 Gigboard Guitar FX
Gigboard's 7" full-color touch display and single rotary encoder make it fast and intuitive to start building the guitar rigs of your dreams.
Small on Real Estate. Big on Guitar Tone.
Choose from limitless presets for instant inspiration, or effortlessly blend dozens of amps, cabinets, mics, and pedals totaling thousands of custom combinations. Then output to the PA/FRFR of your choosing, or port directly into your DAW over USB. You can even import your own third-party cabinet impulse responses for truly expandable pro-level results. Gigboard's dedicated looper (up to 20 minutes) and tuner switches make it so you never get lost on a dark stage. Underneath, HeadRush's Eleven HD Expanded modeling engine and quad-core DSP brilliantly model the latest in current must-have gear as well as timeless classics. A license for Pro Tools First, preconfigured for your HeadRush Gigboard, is included with purchase.
A dynamic tonal tool
Thanks to Gigboard's quad-core DSP system, every amp and pedal model you select greets you with the detail, touch response, and clarity you'd expect from the genuine article. And with a collection of models that range from legendary tube amps to highly sought-after microphones, you're able to conjure a massive array of these sounds with the tap of a toe. Factor in Gigboard's support for third-party cabinet impulse responses, and you have an expandable tonal tool that is sure to inspire.
Hands-on tweakability
The first time you touch your finger on Gigboard's 7" full-color touch display, you'll already have a good idea of how simple it is to select models, tweak their tone, change your signal path, and save settings. Select an effect simply by tapping on it, change its value using the familiar rotary encoder, and change the order with a simple swipe.
Third-party IR support
Support for aftermarket cabinet impulse responses makes Gigboard a forward-looking, expandable amp platform from which you'll always draw inspiration.
Flexible I/O suits any setup
Gigboard's wide range of ins and outs tailors this pedalboard to virtually any setup: -Use Gigboard to front-load your high-headroom amp with an unbelievable range of coveted amp flavors and the latest digital FX. -Run Gigboard's direct-out into a perfor
Floor-based modeling and multi-effects unit with a touchscreen interface
Powerful Quad-core DSP system and Eleven HD Expanded modeling engine
7" touchscreen interface makes editing and organizing your tones a piece of cake
Dozens of amplifier, cabinet, microphone, and effects models onboard
Third-party impulse response support for expandable cab options
4 rugged footswitches control effects switching, preset management, and more
Onboard looper with 20 minutes of looping time
MIDI in/out/thru for expanding control of a larger system
USB allows for direct recording, system updates, and more
Convenient headphone output
Hands-free mode is perfect for making tonal changes on the fly