Headrush FRFR-108 2000-watt 1x8" Powered Guitar Cabinet
2,000-watt (Peak) Full-range Powered Guitar Cabinet with 8" Speaker, HF Compression Driver, 2 XLR/TRS Combo Inputs, and XLR Output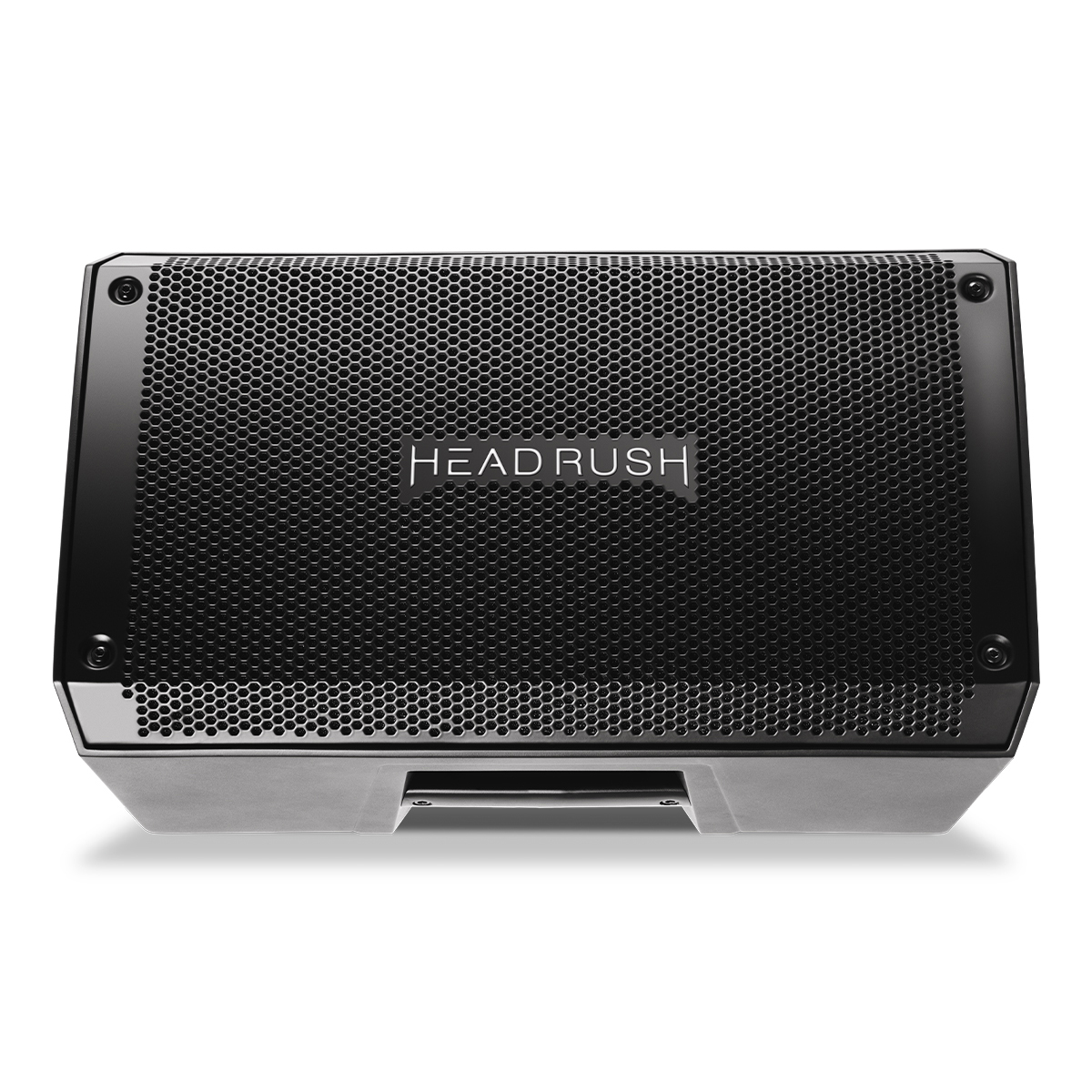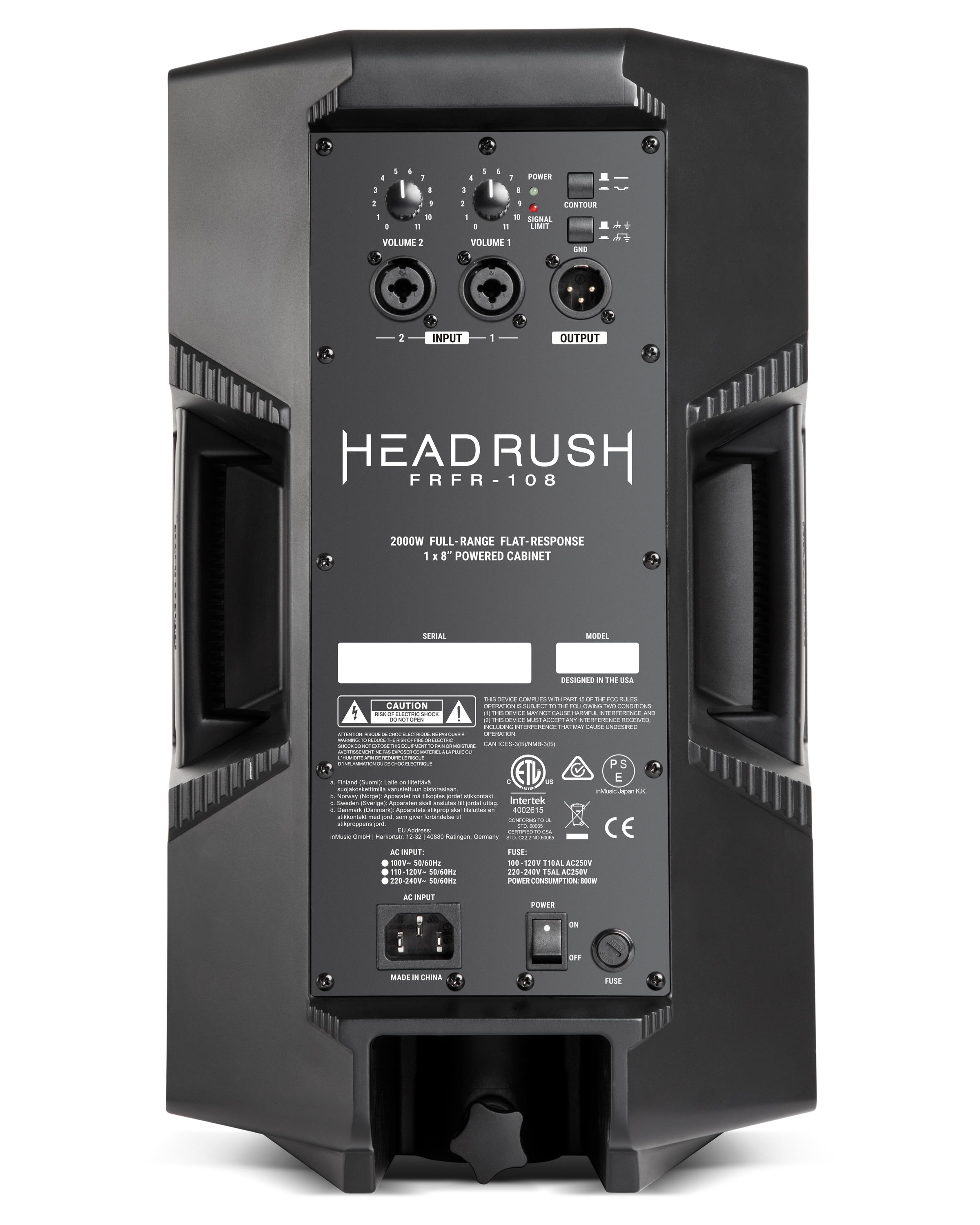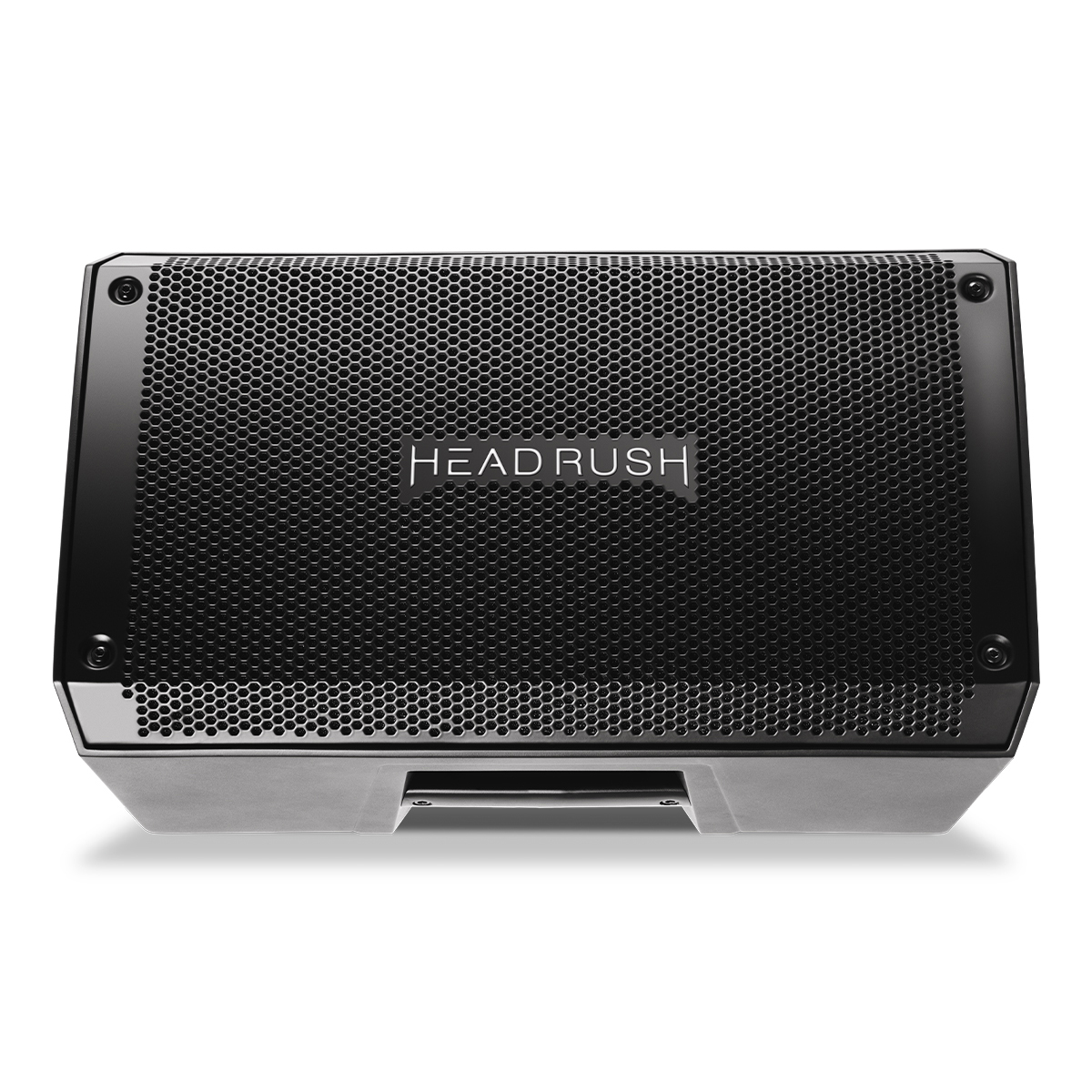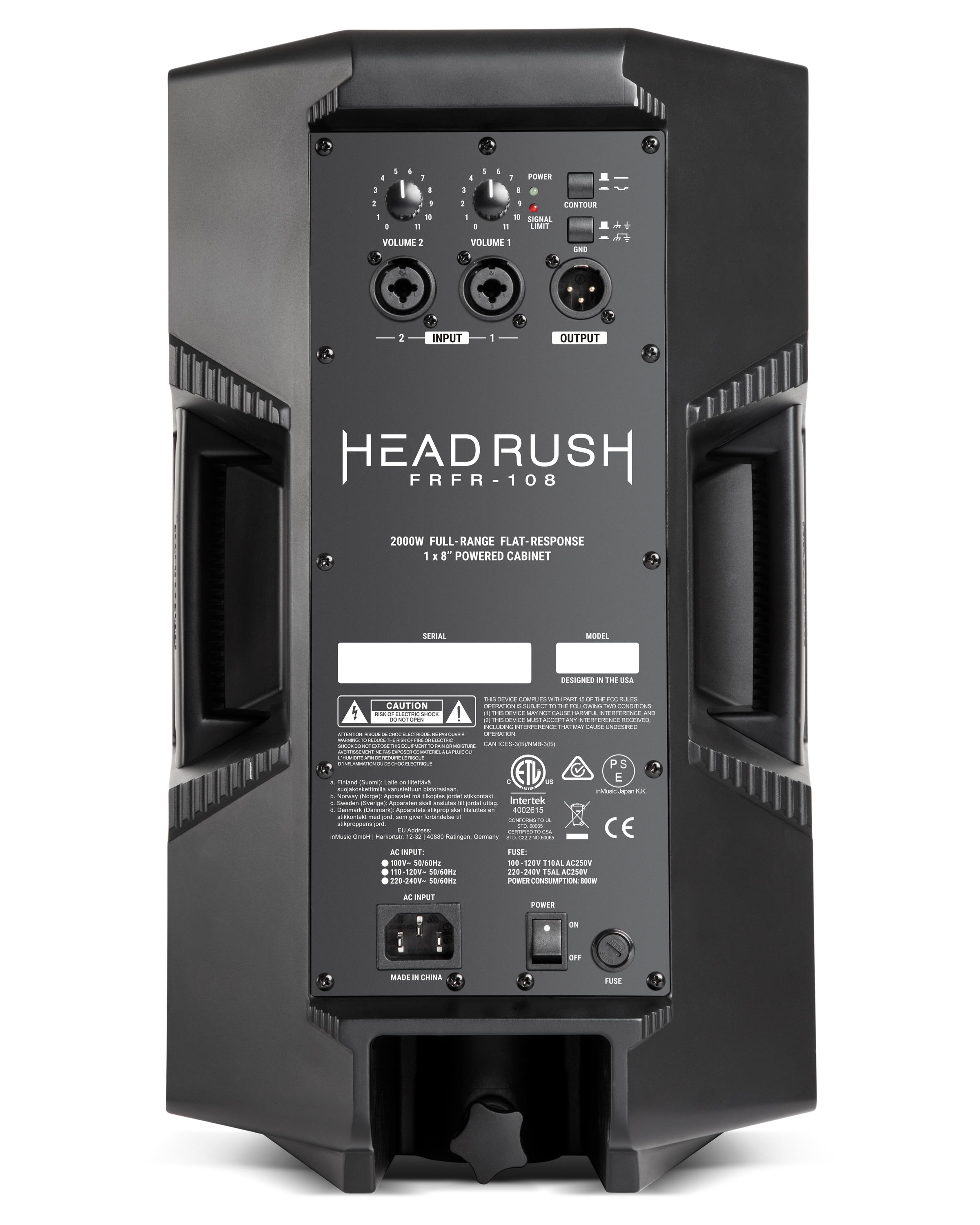 Full-range Guitar Amplification at a Reduced Size
For the modeling guitar/bass player who wants big, linear sound without the pains of a larger cab, the HeadRush FRFR-108 powered guitar cabinet — full-ranged and tuned flat to best represent modeled amps and speaker impulses — is primed to please. On tap is a 2-way speaker system, comprised of an 8" custom woofer and HF compression driver, driven by a powerful 2,000-watt amplifier (peak power) that can really fill a room. Yet at just 19 pounds and no bigger than a handyman's tool bag, the FRFR-108 is a breeze to cart around town. Its tilt-back wedge design delivers sound straight up to your ears for convenient stage monitoring. And for plug-and-play convenience, an onboard XLR output sends your guitar mix straight to FOH without a mic. Around back, a Contour switch helps fight midrange mud common to smaller stages, and two independent inputs — one for your instrument, the other for a mic — make the FRFR-108 a self-contained practice and gig solution. It probably goes without saying that the HeadRush FRFR-108 from Sweetwater pairs great with your HeadRush Pedalboard or Gigboard.
Full range, flat response for amp modelers and emulators
If you use an amplifier and effects modeling processor like the HeadRush Pedalboard, you want to hear your crafted amp tones without them being colored by yet another amplifier. That's where the HeadRush FRFR-108 powered speaker cabinet comes in — its full-range, flat-response performance means you hear your modeled tones exactly as you've constructed them, at any volume level. And guitarists at Sweetwater are impressed with its ample power supply (2,000 watts peak power), which guarantees punchy, clear tone with all the headroom you could ask for.
Built-in stage convenience
Many performing guitarists want to send their modeled guitar tone straight to the PA while monitoring from an amp on stage. The HeadRush FRFR-108 makes this easy — an XLR output is ready to send the mix of its two inputs directly to the PA system mixer (or to chain multiple FRFR-108 cabinets together). Also handy is the Contour EQ switch, which helps cut the excessive mud and rumble you'll encounter on some stages.
Flexible positioning options
The HeadRush FRFR-108 powered speaker features a tilt-back cabinet design, allowing you to use it as a stage monitor. It also features a pole-mounting point for use with any standard speaker pole stand, so you can position it at head height if need be. This means the FRFR-108 could also be the ideal personal monitor for keyboardists, drummers, and anyone else that requires clear, powerful, pole-mountable monitoring.
1 x 8", 2,000-watt (peak) powered speaker cabinet for electric guitar
Full-range, flat-response performance is perfect for amplifying modeled guitar tones
Also excels as a powerful, transparent stage monitor
Tilt-back design for floor use; can also be pole mounted
2 XLR/TRS combo inputs with volume controls and clip indicators
XLR output for chaining powered cabinets or for sending your mix direct to the PA system
Contour EQ switch helps compensate for excessive lows and mids on some stages