Behringer RD-6 SR Drum Machine
8 Drum sounds: bass drum, snare drum, low tom, high tom, cymbal, clap, open hi-hat and closed hi-hat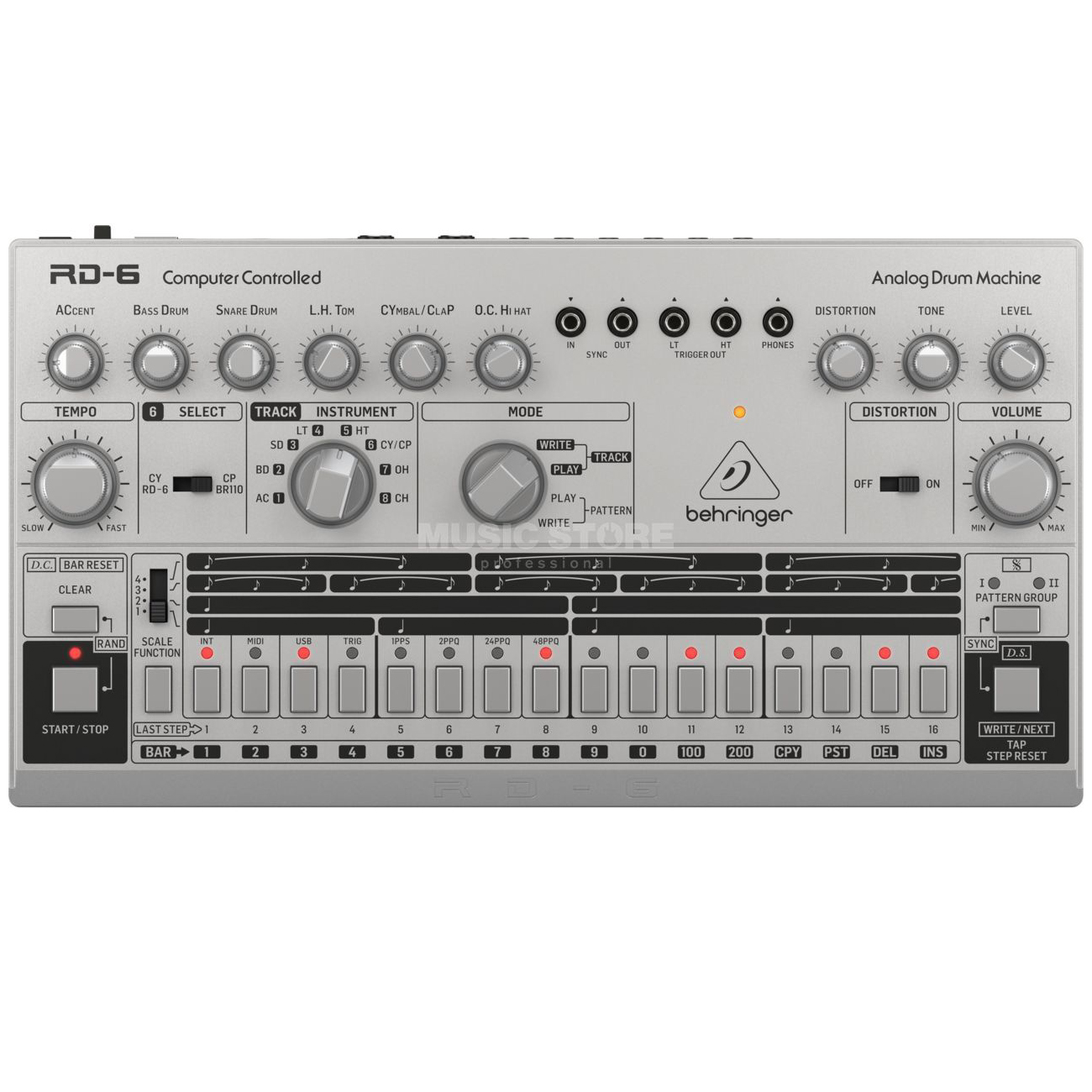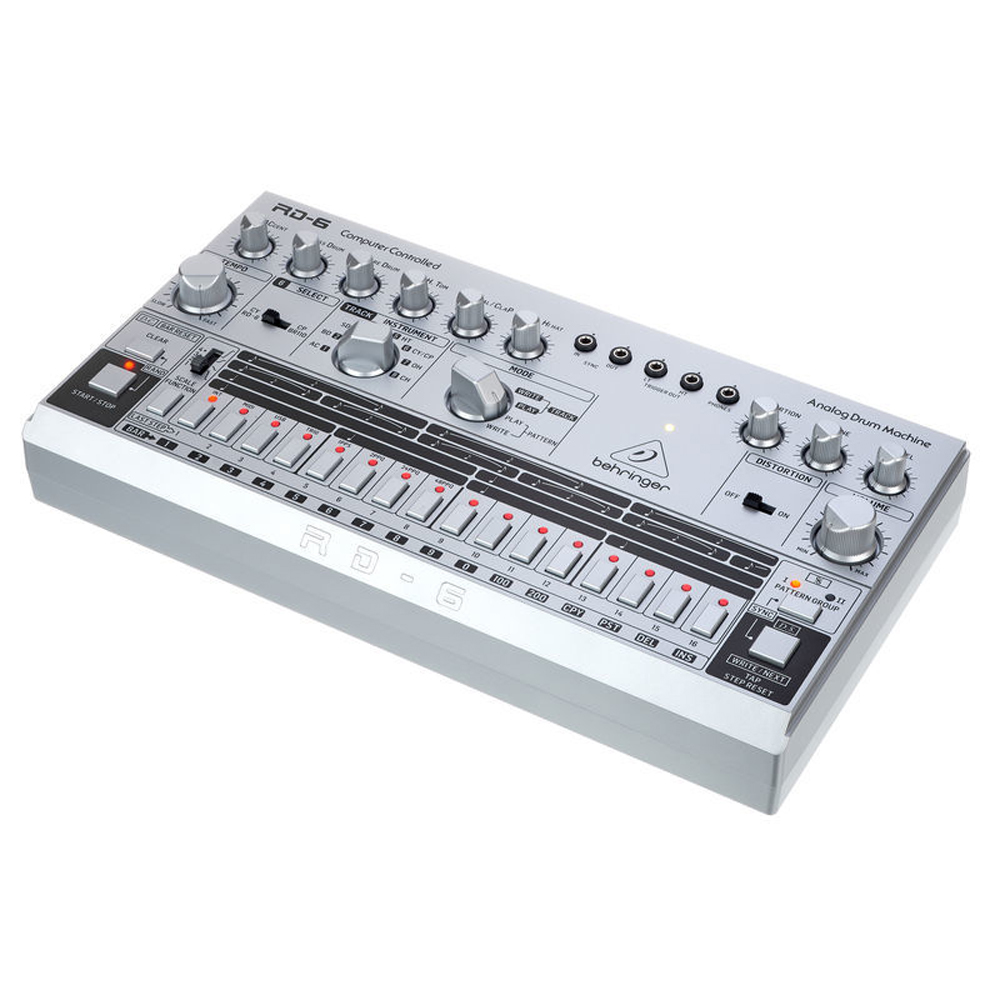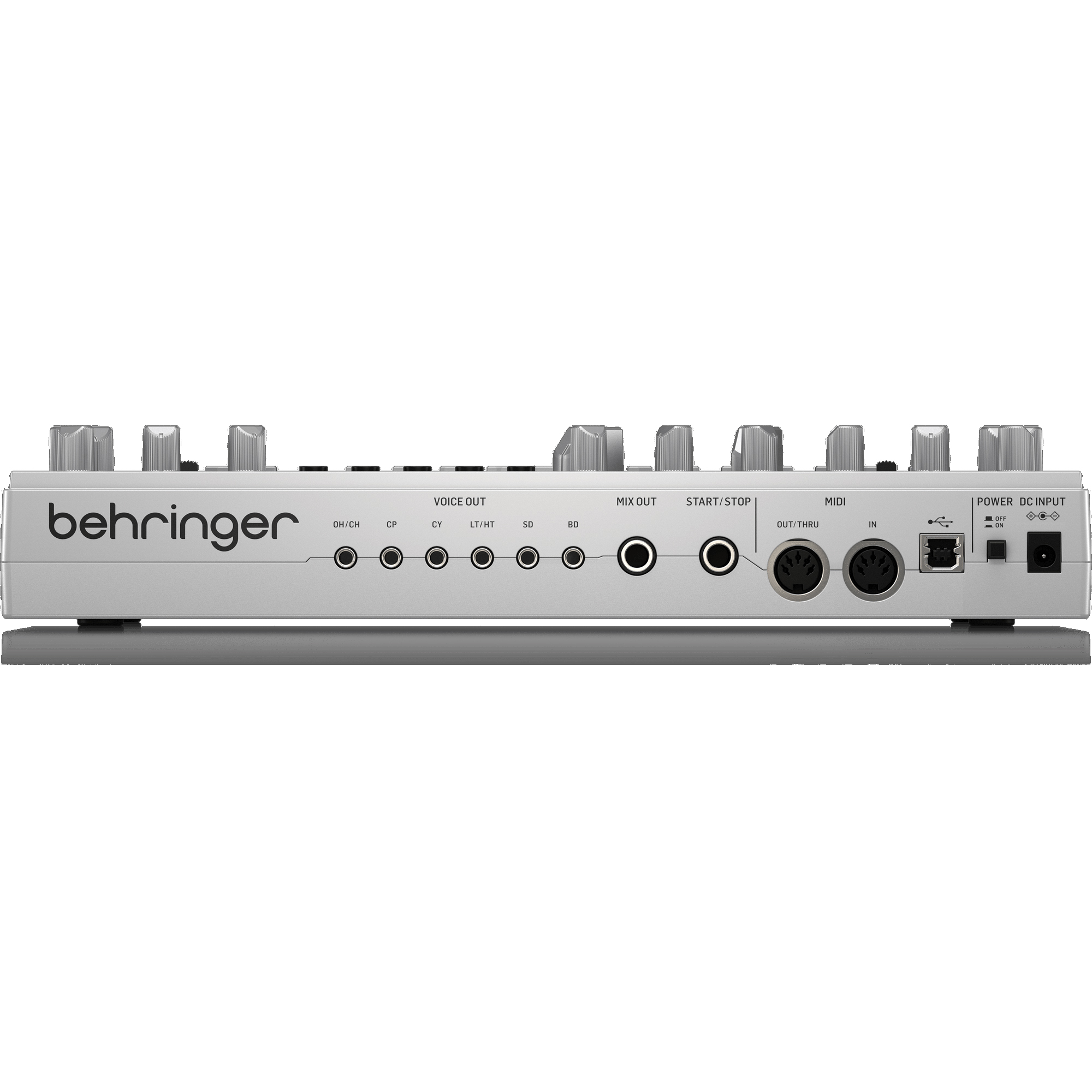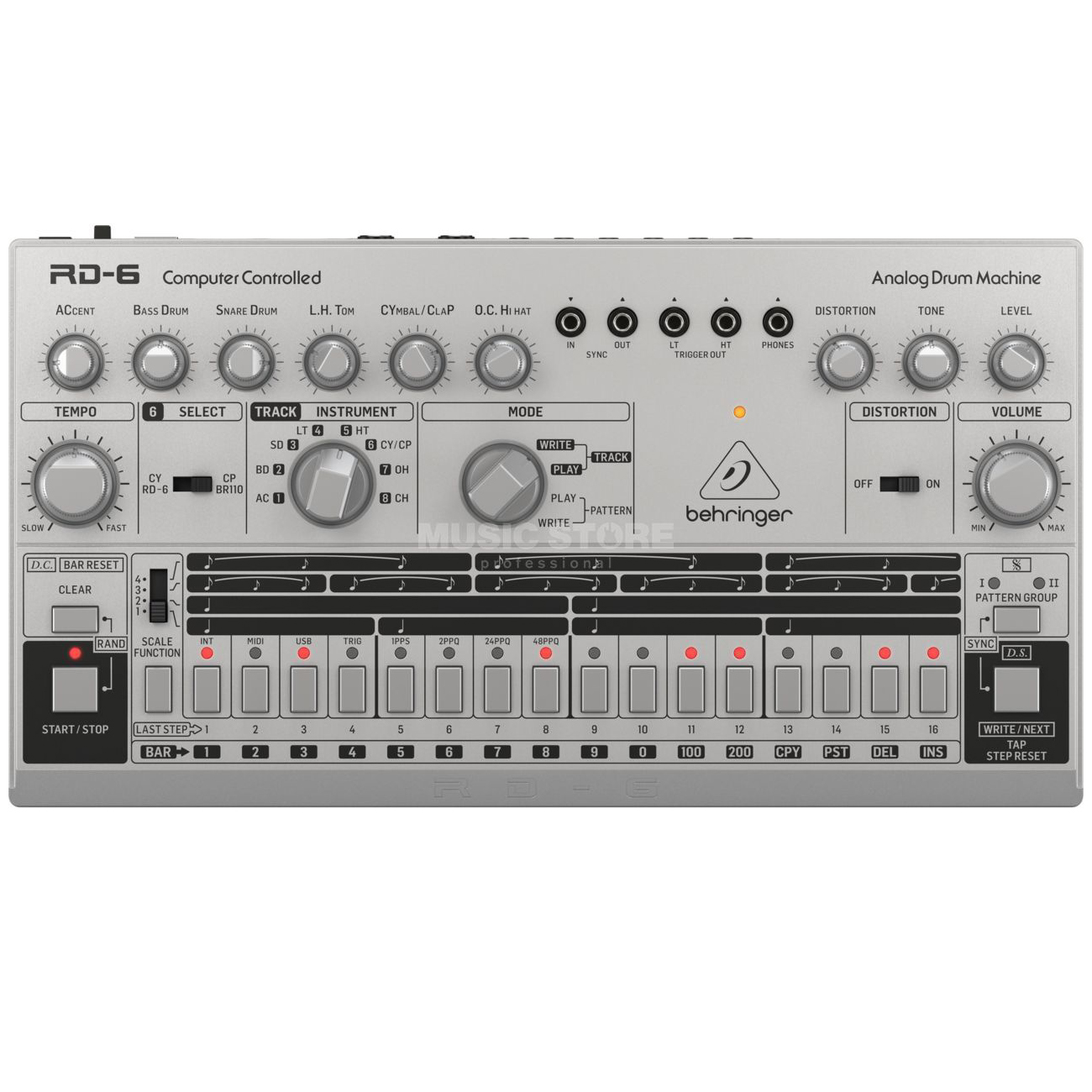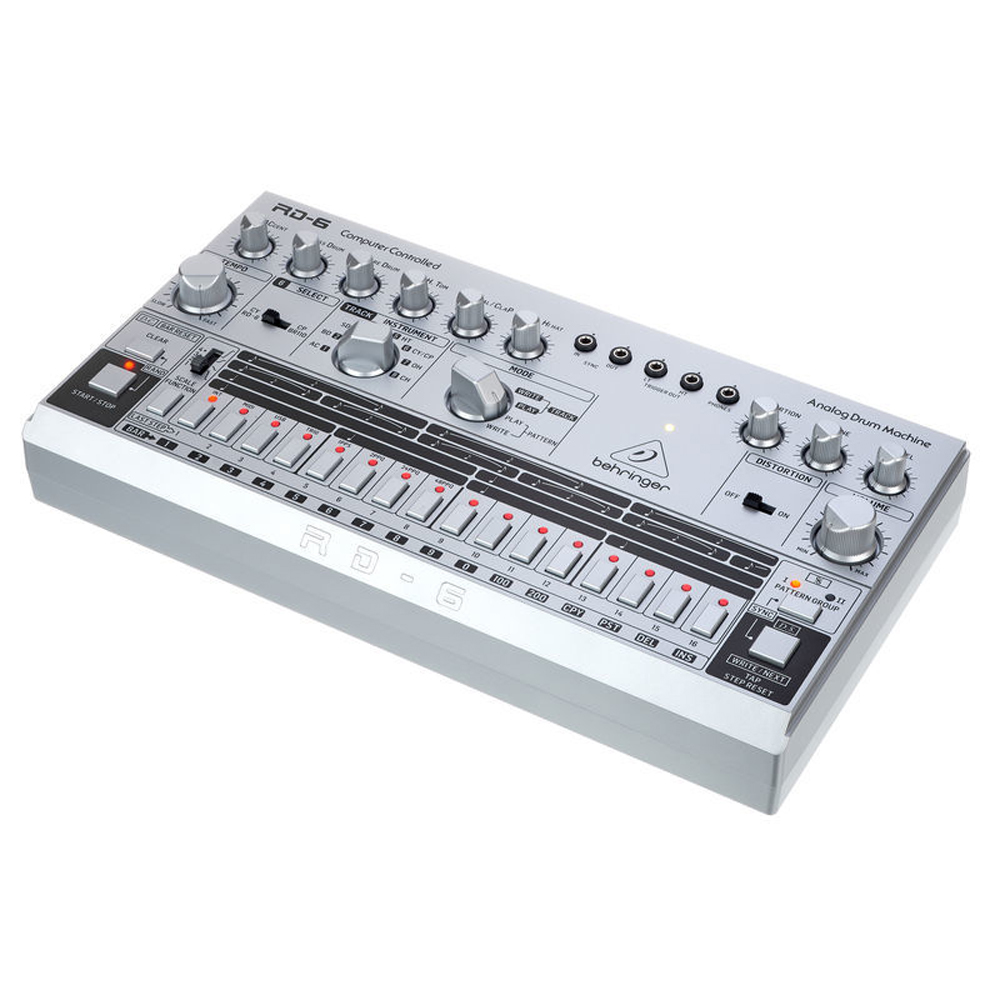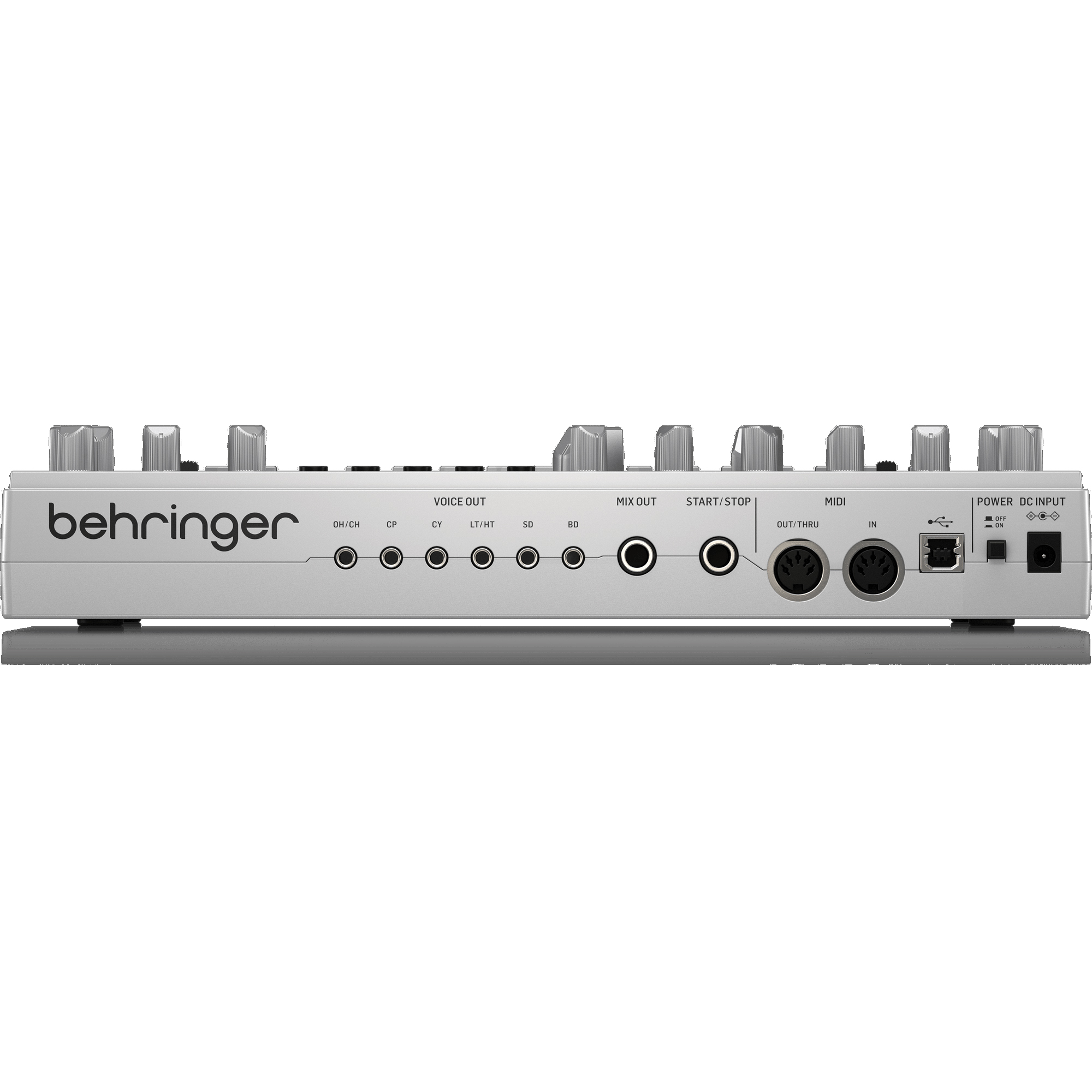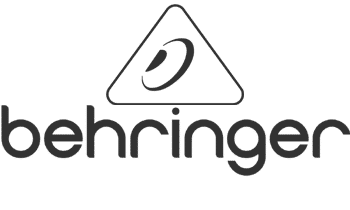 ---
$222
PRICE DROPPED FROM $249
---
---
---
Classic Analog Drum Sounds for Modern Producers
Loaded with eight analog drum voices derived from the classic 606 drum machine, the Behringer RD-6 analog drum machine combines iconic '80s drum machine sounds with modern USB and MIDI connectivity. Use the 16-step drum sequencer to create your grooves, with seamless real-time switching between up to 32 patterns. For longer sequences, you can chain patterns into full songs with up to 250 bars. And with trigger outputs to control your other modular and semi-modular synthesizers, the Behringer RD-6 is the perfect way to bring old-school analog drum sounds into your modern synthesizer rig.
Move the dance floor with eight analog drum voices
Loaded with true analog circuitry, the Behringer RD-6 drum machine delivers drum sounds with amazing punch and depth. Just like the original, you have eight sounds to create your grooves — bass drum, snare drum, low and high toms, cymbal, clap, and open and closed hi-hats. Global Tone and Distortion controls allow to you dial in just the right amount of brightness and bite.
Craft full songs with pattern chaining
For on-the-fly experimentation, the RD-6 drum machine allows you to seamlessly switch between 32 patterns in real time. And when you're ready to start arranging complete tracks, you'll be able to chain patterns together for full songs up to 250 bars long.
Re-creation of the classic 606 analog drum machine
8 analog drum voices include bass drum, snare drum, low and high toms, cymbal, clap, and open and closed hi-hats
Create grooves with the 16-step sequencer, and switch seamlessly between up to 32 patterns on the fly
Compose full tracks by chaining patterns (up to 250 bars long)
Global Distortion effect adds bite and punch to your drum sounds
Immediate hands-on control thanks to 11 controls and 26 switches
2 x trigger outputs for controlling Eurorack or semi-modular synthesizers
Ready for any modern workflow, with sync options including USB, MIDI, Clock, or internal