Demon-fx 66 BOOST guitar booster pedal
Booster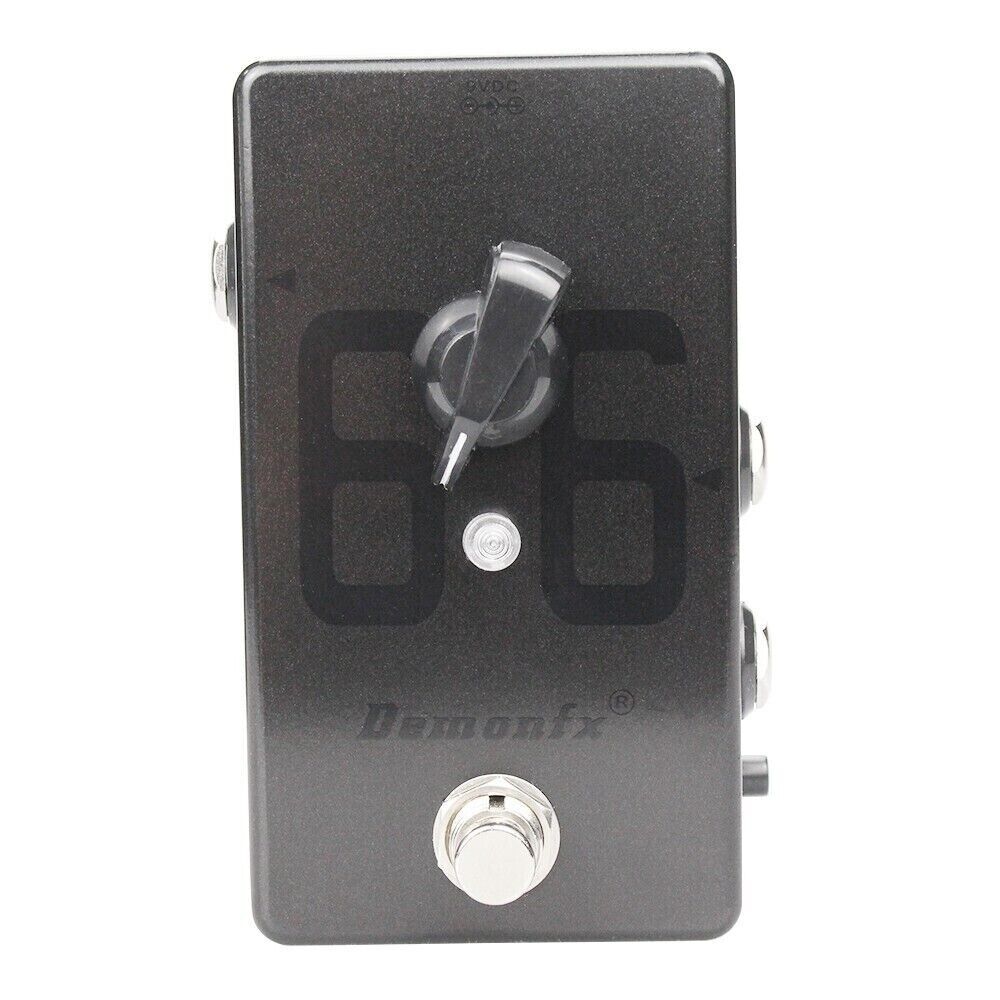 ---
$45
PRICE DROPPED FROM $55
---
---
---
Based on FORTIN AMPLIFICATION
Demonfx 66 Booster Guitar Effect Pedal Clean Pramp Booot With A Amplifier Channel Switch.66BOOST Based on FORTIN AMPLIFICATION 33 Booster - FREDRIK THORDENDAL SIGNATURE.Boost level control provides up to +22dB of level with added side remote 1/4" jack for channel switching with mini slide switch to change orientation normally open or closed.
High-gain wrecking ball without distortion
The 66 Booster is a Clean Booster effects pedal for Electric Guitar . With a level boost of up to 22dB, the Fortin 33 transforms any Guitar Amp into a brute high-gain wrecking ball without distorting its sound character. A practical detail of the 33 Booster is the side-mounted channel-switching jack, which can be used to change the channel of the amplifier when the pedal is turned on.
The main features of the 66 Booster include:
Clean Booster effects pedal for Electric GuitarBoost Control (Adds up to 22dB of Level)
Up to +22 dB boost transform any amplifier into a metal machineAdditional side 6.3 mm jack for channel switching.
Control: BoostSwitch: Channel Switch Latch
LED: effect on
Footswitch: Effect Bypass
Input: 6.3 mm jack
Output: 6.3 mm jack
Channel Switch: 6.3 mm jack
Power Supply: DC9V