Steinberg WaveLab pro 10 - Download
Mastering Software Suite with Reference Tracks, Video Playback, External Effects Integration, Advanced Undo/Redo System, Spectrum Editor, Advanced Restoration Tools, Mid-side Processing and Editing, and Plug-in Suite - Mac/PC VST2, VST3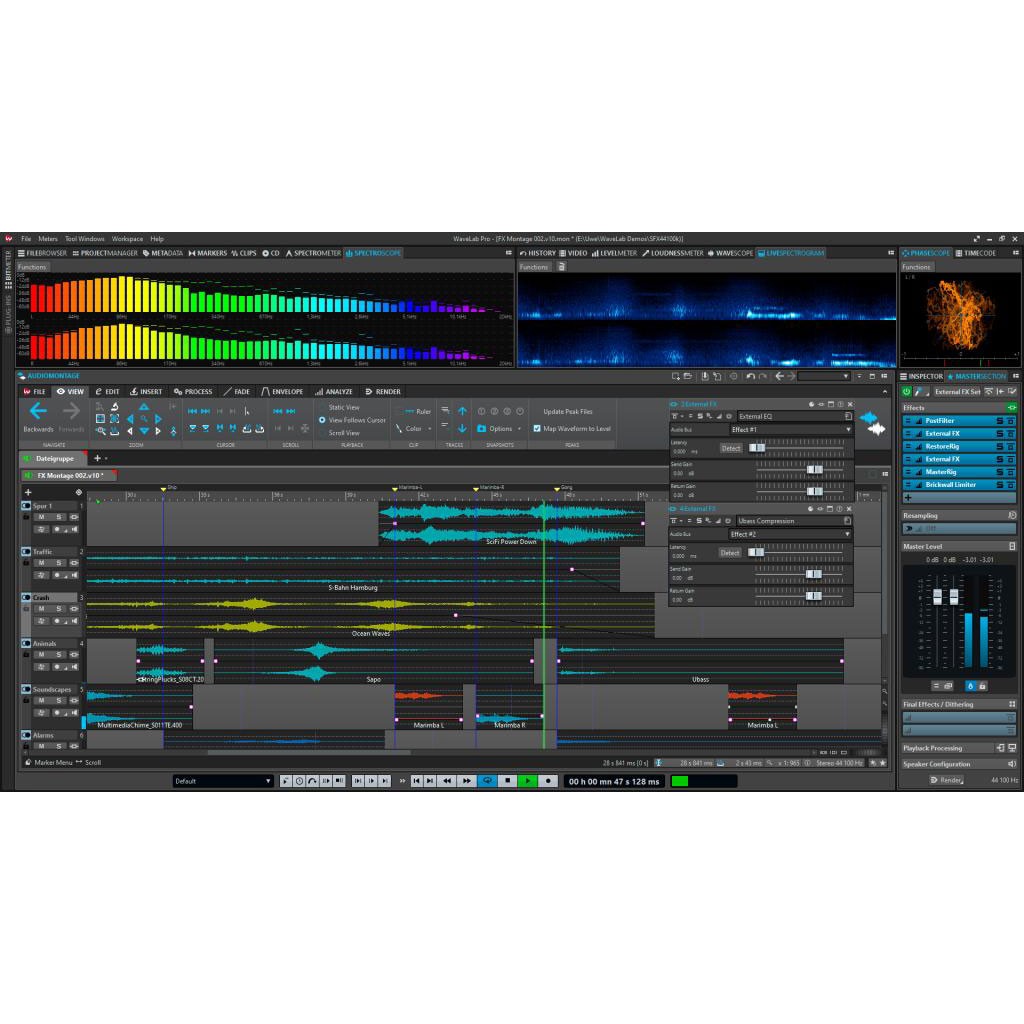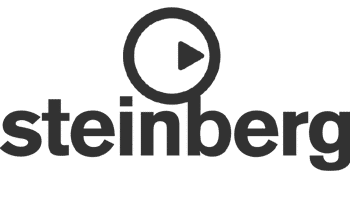 ---
$478
PRICE DROPPED FROM $659
---
---
---
Comprehensive Mastering Solution… And More!
Music production, audio analysis, restoration, sound design — Steinberg WaveLab 10 does it all. Achieve precision control over your audio's frequency balance, dynamic range, and stereo imaging. Integrate your favorite outboard processors. Compare your master to a reference track. Benefit from high-quality video playback support. You also get a powerful suite of included plug-ins, plus spectral editing, advanced restoration tools, and mid-side processing. And thanks to WaveLab Pro 10's revolutionary undo/redo history system, you'll never lose your work again. What's more, a bevy of workflow enhancements ensure that you'll work faster than ever. WaveLab Pro 10 excels in an endless number of applications — it's a must-have tool for any serious studio.
Steinberg's WaveLab mastering software is an all-in-one audio tool
WaveLab is an all-in-one solution for high-resolution stereo and multichannel audio editing, audio analysis, audio restoration, batch processing, metadata editing, sound design, and recording. Tweak your projects to perfection with destructive and non-destructive editing, spectral editing, mid-side processing, and more. Benefit from a comprehensive array of meters, including peak level, loudness errors, phase, spectrum, and bits, while deep diving with a spectrogram view, Wavelet display, and 3D frequency analysis. Fix a whole host of audio issues with the RestoRig restoration plug-in suite, which includes a DeClicker, DeNoiser, DeBuzzer, DePopper, and DeCrackler. Set up batch processing tasks using WaveLab Pro 10's large selection of included plug-ins, or with your favorite third-party VST effects. Experience comprehensive and flexible metadata editing, which can be utilized regardless of use case, source material, or end result. Capture samples and create loops. Split a number of multi-samples recorded in one go to create individual files. WaveLab Pro 10 is also a top-shelf tool for recording stereo or multitrack audio.
Listen to reference tracks straight from the software
With WaveLab Pro 10, you can listen to reference tracks directly from the Audio Montage workspace. Simply load a reference audio file, and you'll be able to switch playback between the reference track and your montage tracks — with zero glitches or latency. Route your reference track through your main outputs or to a Playback Processing Section. You can also send your reference track to any user-defined output, enabling you to employ unused outputs on your interface for playback.
Video playback using Cubase and Nuendo's video engine
If you work with video, you'll appreciate WaveLab Pro 10, thanks to its native video playback support. Using the same high-quality video engine as Cubase and Nuendo, WaveLab Pro 10 enables you to arrange, edit, and process the audio of a video, right from your Audio Montage. Importing videos is a snap — just drag and drop. And if the video's sample rate doesn't match your montage, creating a resampled copy is a breeze. You can also undock WaveLab Pro 10's video window and resize it.
Integrate your favorite outboard processors into your mastering chain
It's common for mastering engineers to utilize outboard processing. WaveLab Pro 10 takes this into account, enabling you to integrate external effect devices into your signal flow via external FX buses. By using outputs and inputs on your audio interface as sends and returns, you can use your favorite compressors, equalizers, and other sound-sculpting devices right from your Audio Montage as Clip, Track, and Output effects. WaveLab Pro 10 includes a render in real-time option to use in conjunction with external effects.
An all-in-one mastering tool for music production and broadcast audio
Listen to reference tracks directly from the Audio Montage workspace
Video playback using the same high-quality video engine as Cubase and Nuendo
Extended support for outboard effects processors with real-time rendering
Integrate external audio editors directly into your workflow
Super-powerful undo/redo history system
Create file compilations in record time with an overhauled Audio Montage window
Record and render live input streams through the Master Section and the inserted plug-in chain
Inline editing extends your non-destructive editing capabilities
Multitrack recording in Audio Montage
Marker List and CD List follow your playback indicator
Import Markers from an XML file
State-of-the-art Spectrum Editor with modern Spectrogram and Wavelet display
Steinberg's Audio Inpainting technology allows you to repair sound files that previously would have been unusable
Revamped set of high-end mastering and restoration plug-ins that will polish your projects to the highest standards
Speaker management system to switch between multiple monitors
Advanced EBU-compliant loudness metering for broadcast media
Supports mid-side processing and editing, even with 3rd-party plug-ins
MasterRig processing suite includes 6 powerful plug-ins for mastering
Direct Exchange provides seamless integration of WaveLab with Cubase and Nuendo
RestoRig DeNoiser, DeClicker, and DeBuzzer for powerful restoration capabilities
Easily organize complex projects and file sets with the File Group system and Project Manager
Single-window plug-in management to keep your digital workspace simple
Advanced batch processing capabilities for efficient processing of multiple files
Extended audio montage environment that supports files of varying sample rates
Watch Folders let you designate a folder in your OS for automated, drag-and-drop processing
Multi-format rendering lets you render your projects to multiple file formats at once
Prepare compressed media for iTunes and iOS devices with the integrated AAC encoder
Encoder Checker lets you A/B codec quality and settings so you can compare various formats side by side