Steinberg UR22 Recording Pack
Recording Package with Steinberg UR22 USB Audio Interface, Steinberg ST-M01 Condenser Mic, Steinberg ST-H01 Headphones, XLR Cable, and Bundled Software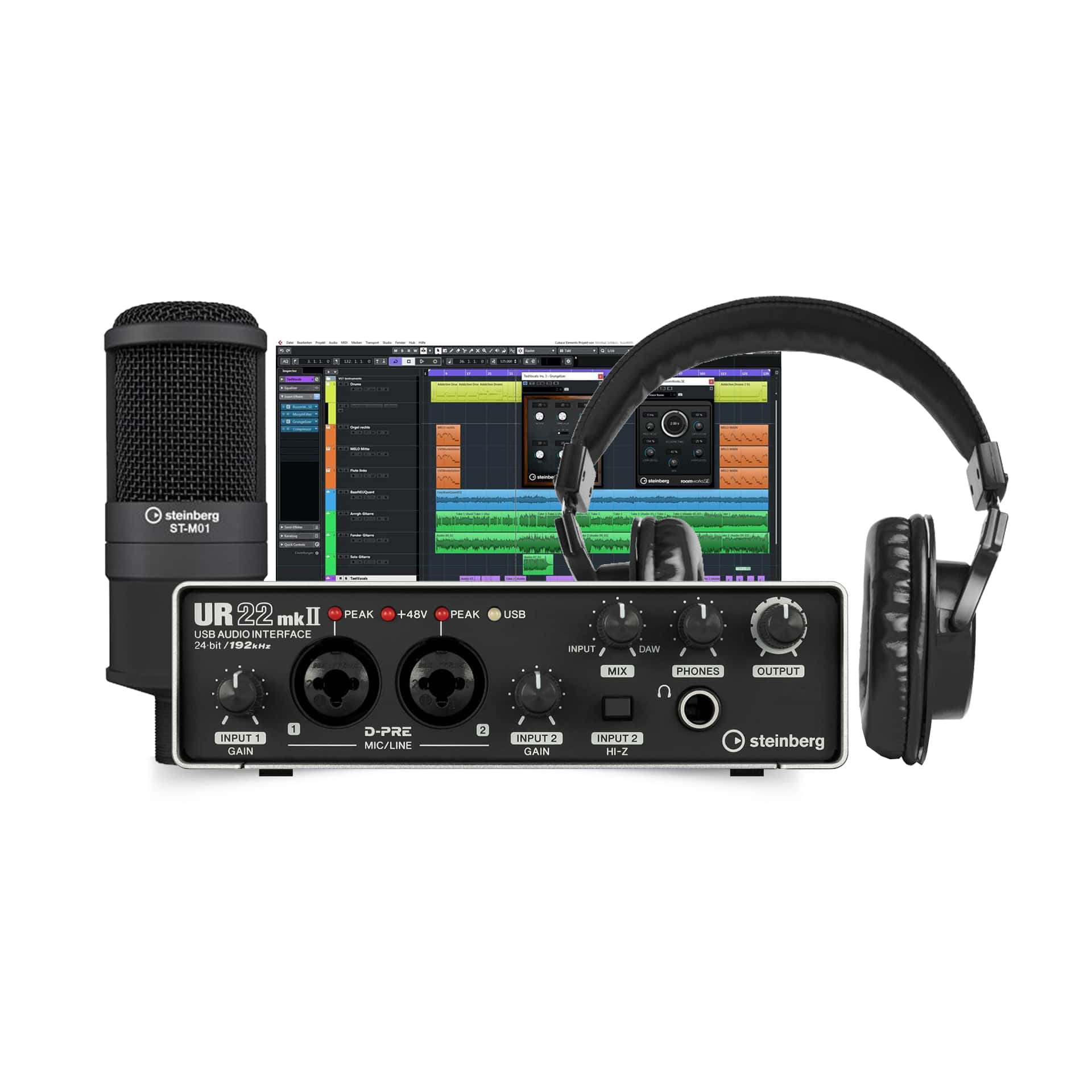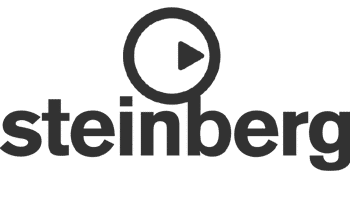 ---
$355
PRICE DROPPED FROM $499
---
---
---
Total Recording Package
Record and compose music in studio quality on your laptop, iPad or even iPhone with the UR22mkII. With outstanding audio and build quality for its price class, the UR22mkII combines choice components with advanced connectivity and flexible I/O options to offer a full-on mobile production platform.
UR22mkII in detail
Together with the included Cubase AI and Cubasis LE software, the UR22mkII audio and MIDI interface is a fully-fledged mobile recording studio. Offering easy and stable connection to PC or Mac computers, the MKII version now adds pro-level recording for iPad and iPhone with the CC Mode and external power input. The UR22mkII offers total mobility, ultra-solid build quality and incredible sound characteristics for its price class, covering all aspects of recording and production in small studio environments as well as mobile production situations.
iPad and iPhone ready
The UR22mkII turns your iOS device into a full-on professional music production platform. Connect to your iPad or iPhone with CC Mode using a compatible Apple camera adapter*. The power input socket supplies your UR22mkII with the electrical voltage needed to run professional equipment such as condenser microphones requiring +48 V phantom power by letting you plug in a USB power adapter or a USB battery pack. And with the included Cubasis LE version for iPad, you can start recording and mixing straight away, with the option to upgrade to the full Cubasis version via in-app purchase.
Compact without compromises
With UR22mkII, you're ready for a huge range of recording and production scenarios, even when you're on the move. Record vocals, guitars and other audio equipment with up to two audio channels in pristine 24/192 quality while simultaneously recording MIDI signals. And you won't have to carry it everywhere on a silk cushion; its sturdy construction and steel casing means the UR22mkII can withstand the rough and tumble of mobile music production. On tour, at home, on stage, or at your rehearsal space: take your UR22mkII with you wherever you need ultra-reliable recording and first-rate sound.
Steinberg mic and headphones
No studio is complete without a solid mic and a good pair of headphones. The UR22C comes with a Steinberg ST-M01 studio condenser microphone that provides a wide frequency response and smooth vocal response. It's perfectly suited for recording vocals and acoustic instruments. Next, the ST-H01 studio monitor headphones provide accurate sonic reproduction and will make mixing easy. And to help you get your studio up and running, the UR22C comes with a handy startup guide that'll walk you through the basics.
Once you get your interface and mic set up, you'll need a DAW (Digital Audio Workstation). When you buy the UR22C Recording Pack, you'll receive free access to two DAWs in the forms of Cubase AI for your desktop and Cubasis LE for your iPad. You can captu
Bundled software
UR22 USB 2x2 audio interface offers professional-quality audio resolution
Dual combination inputs support instruments and mic connections
Steinberg ST-M01 condenser microphone provides stellar vocal reproduction
ST-H01 monitoring headphones reproduce natural sound
Latency-free DSP monitoring has mix balance controls
Included software allows you to mix and master your recordings
Windows, macOS, and iOS compatibility works with most devices
Includes XLR Cable and microphone mount to get your studio up and running