Stagg SMC20 Microphone Cable
Stagg SMC20 20m/66ft 3-pin XLR Male to 3-pin XLR Female Microphone Cable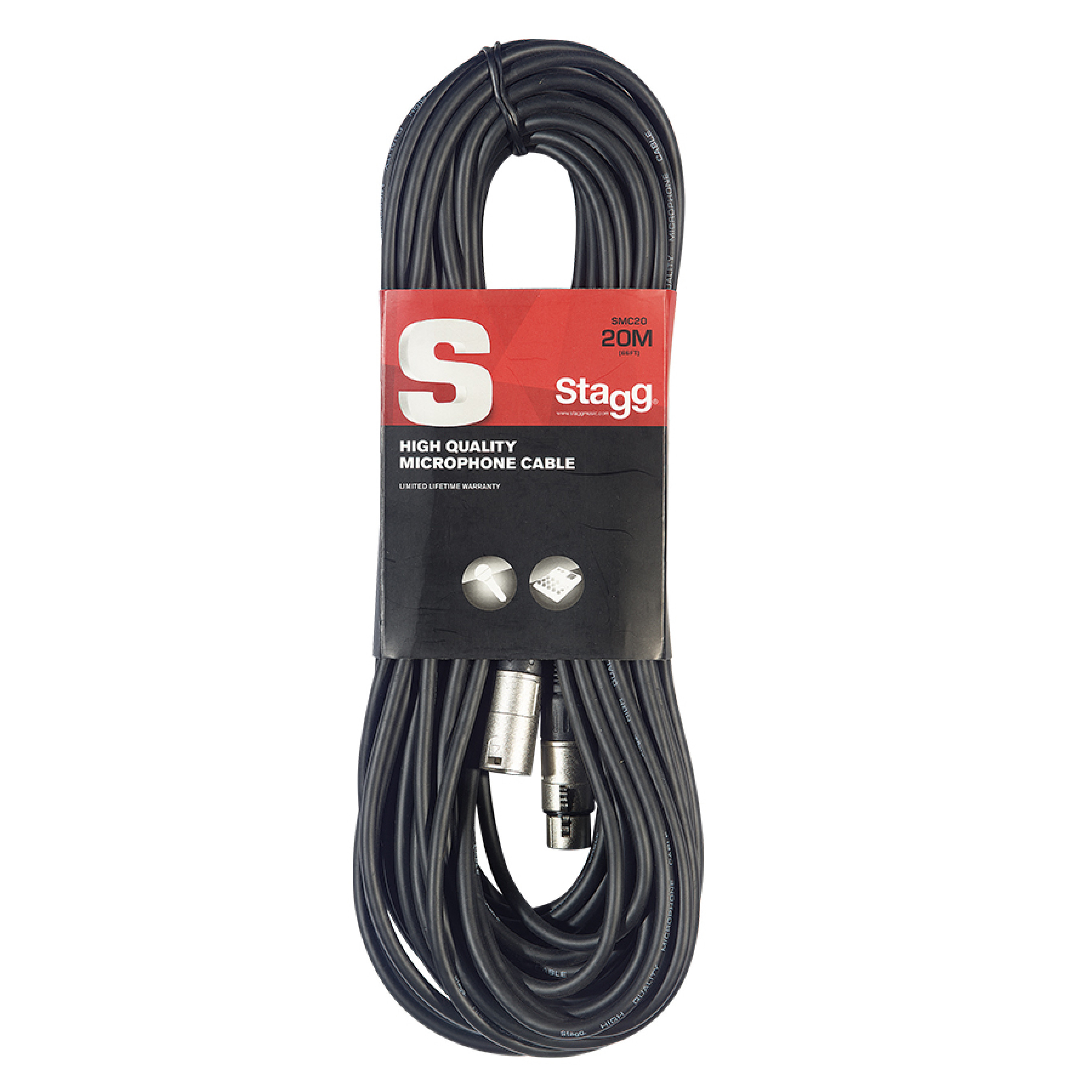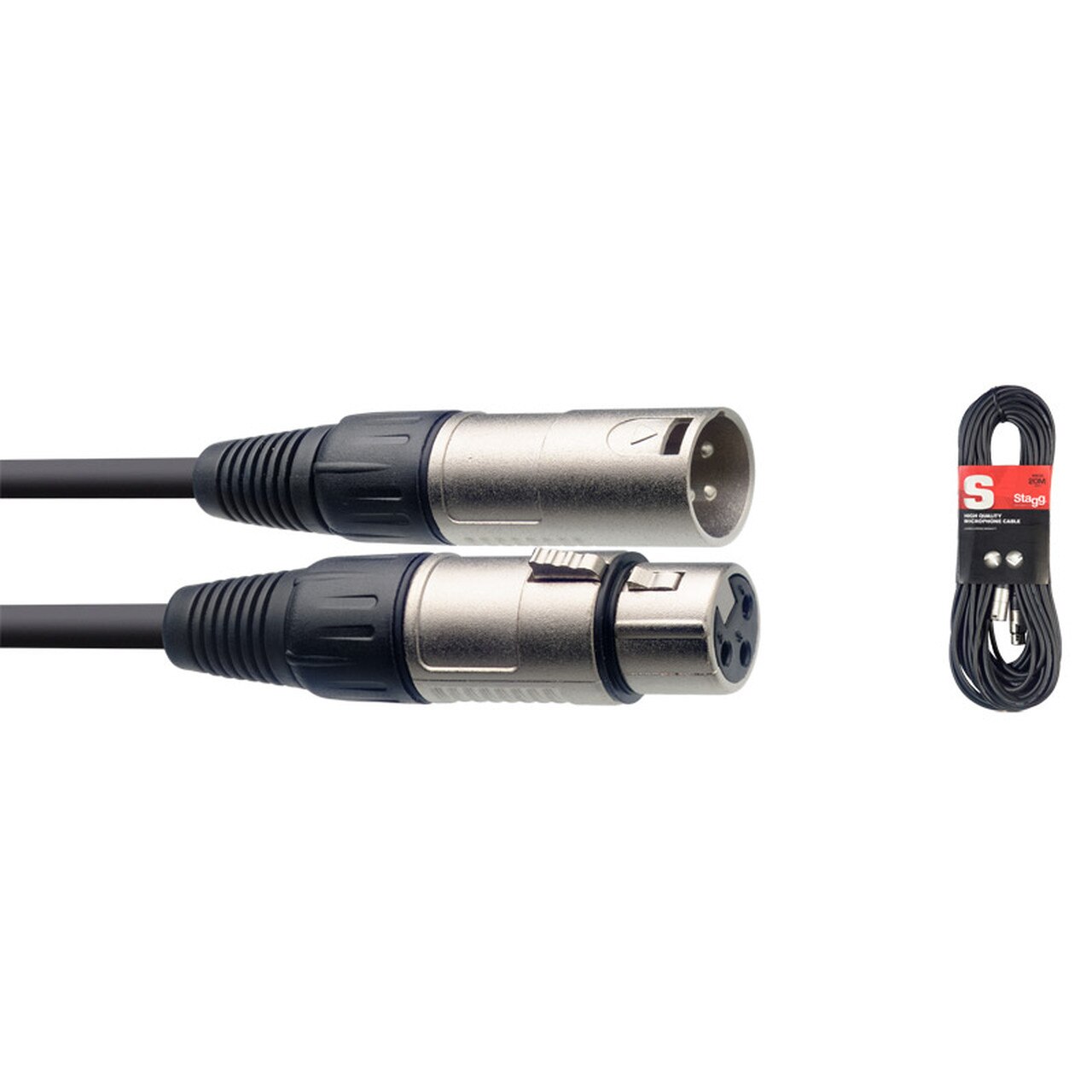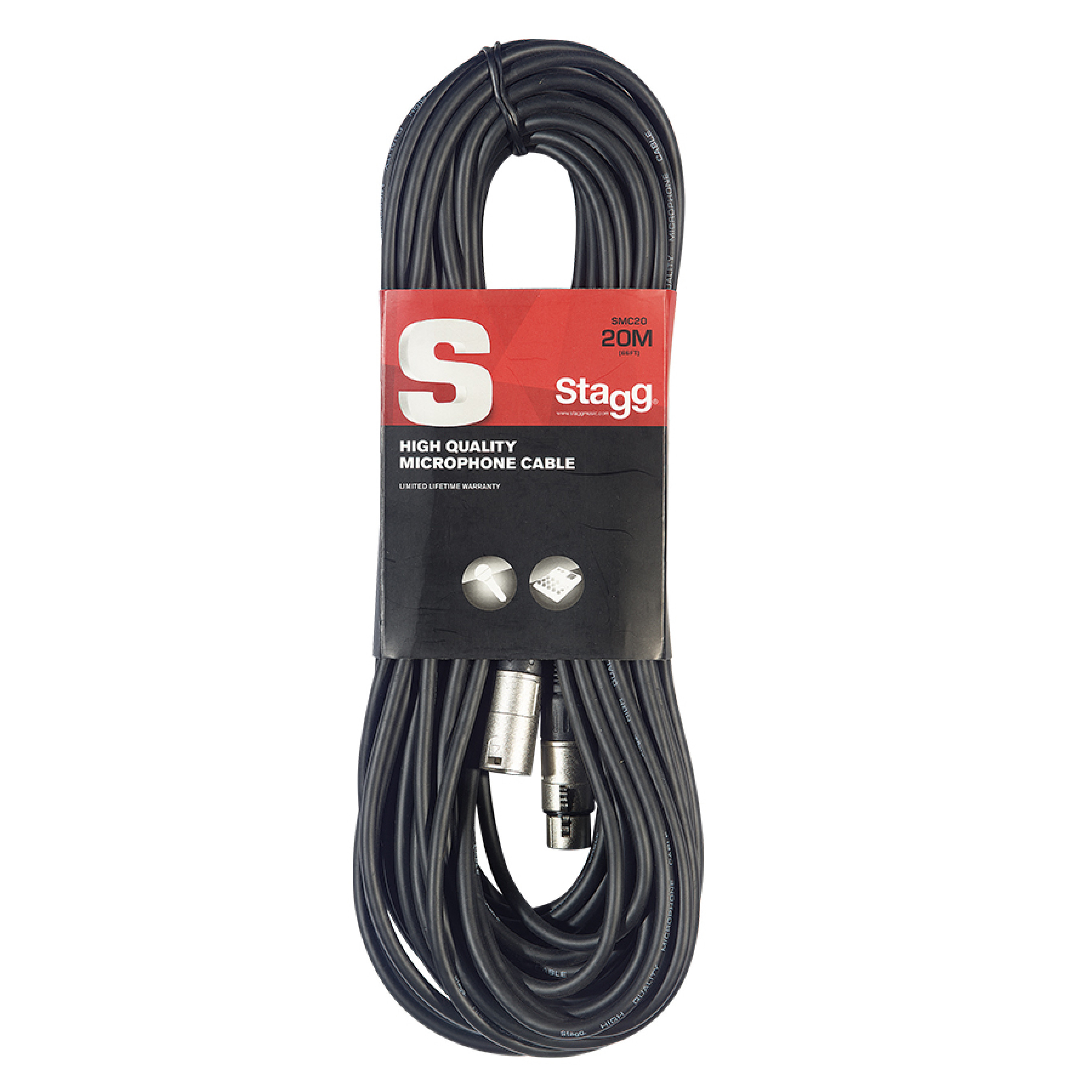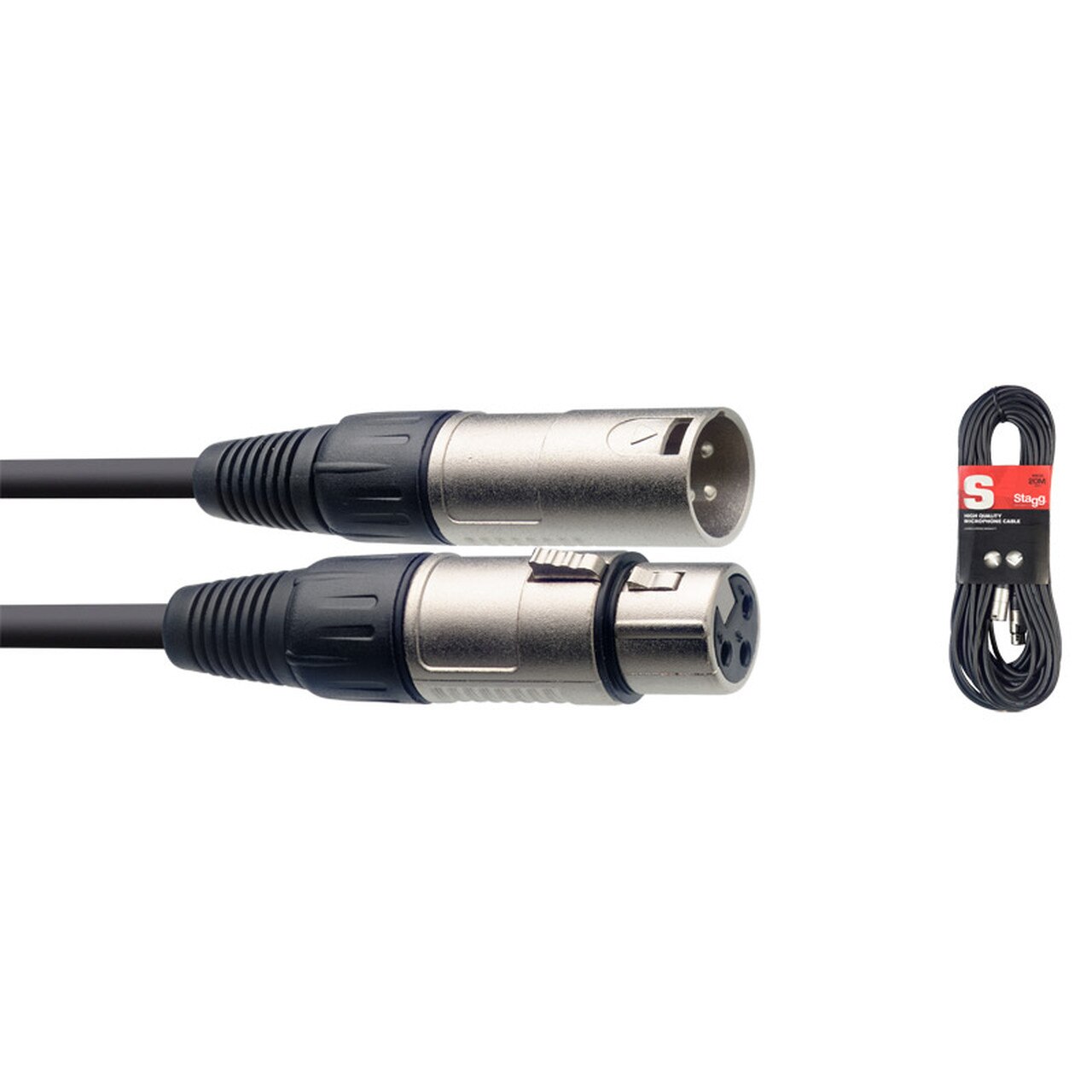 20m High Quality Microphone Cable Xlr-xlr Plug
Standard Mic cable - XLR/XLR suitable for Microphones, D.I Boxes, Acoustic Guitars, Mixing Desks. Has XLR Male on one end and XLR Female on the other. Length: 20m / 66 ft.
About It!
3 Pin configuration makes this cable less open to interference (noise) by providing a balanced signal. This is much more preferred to an unbalanced (2 pin) signal.
Standard mic cable
Length: 20m / 66 ft.
Black coloured cable
Rohs compliant
Easy to open packaging