Stagg SES-55 WHB electric guitar
Solid Paulownia Body Tempered Maple Neck 6-String Electric Guitar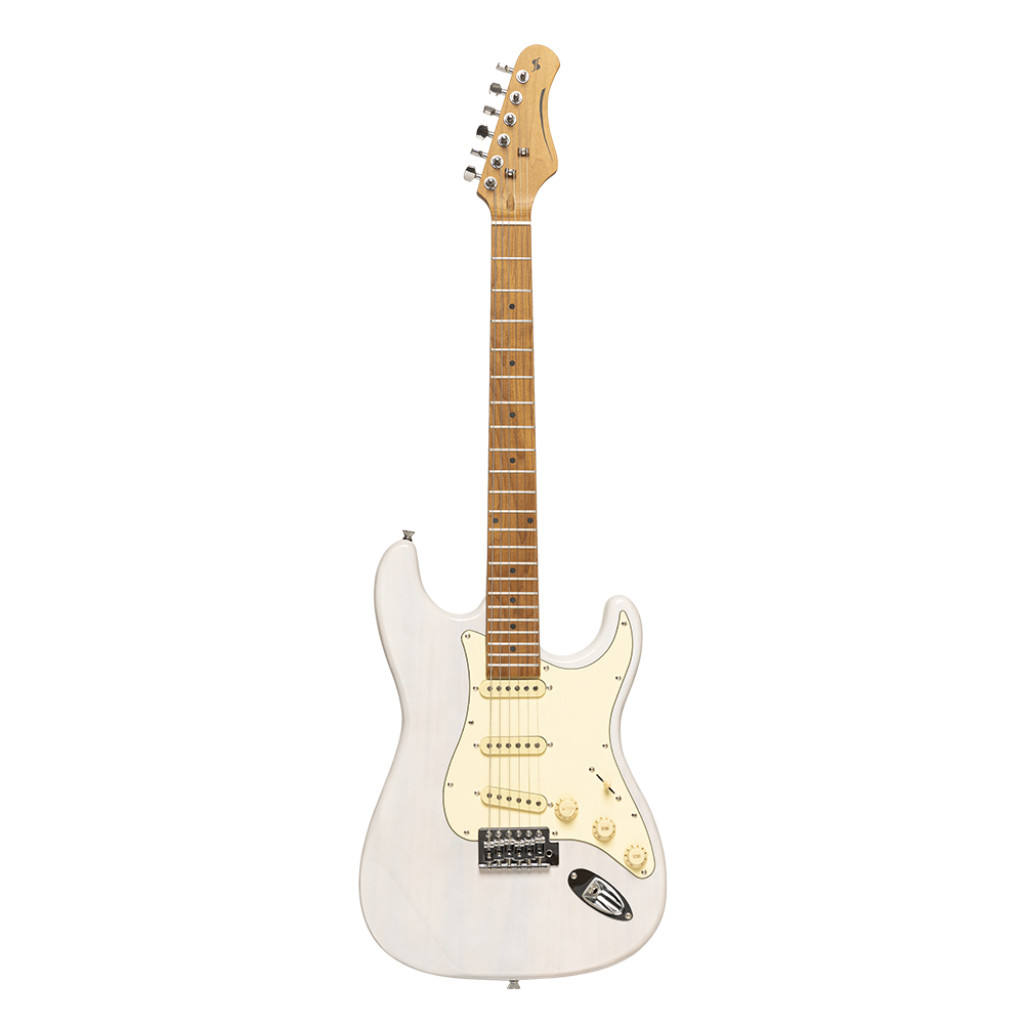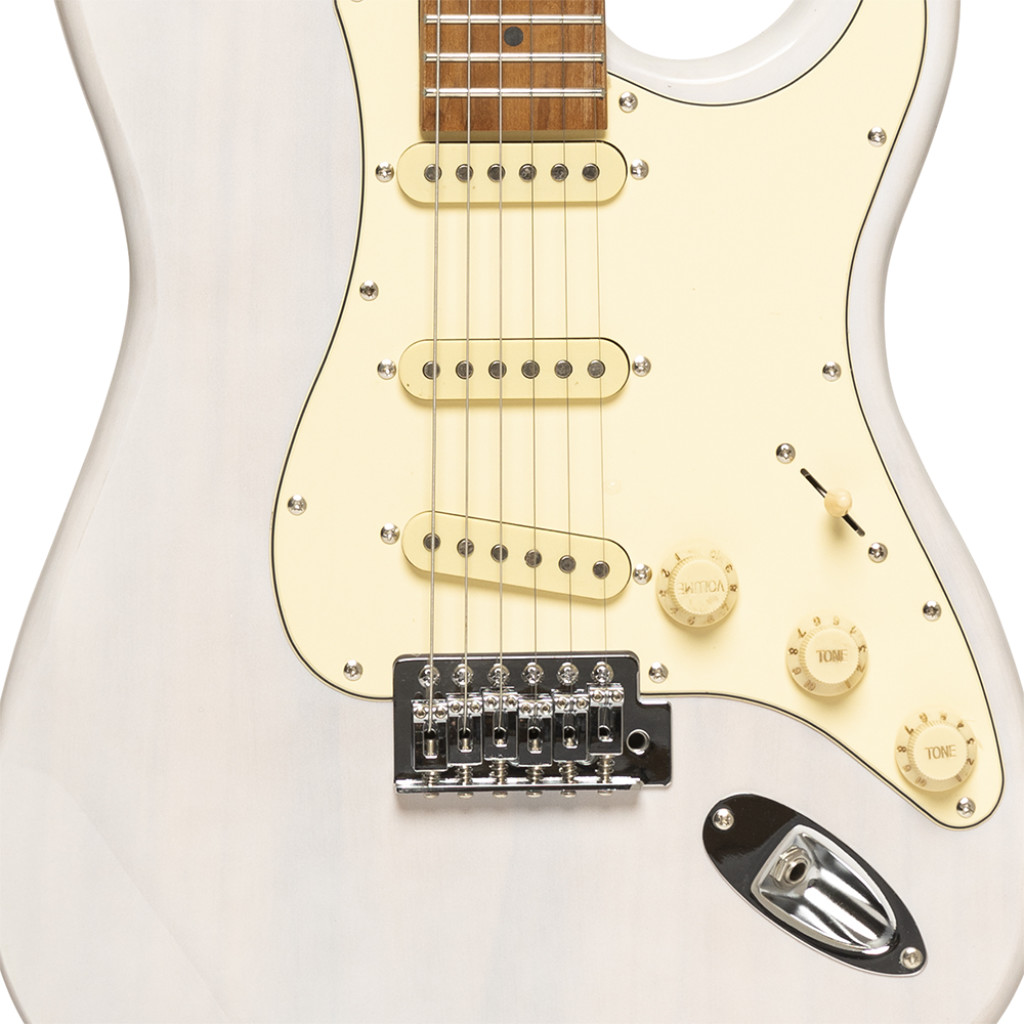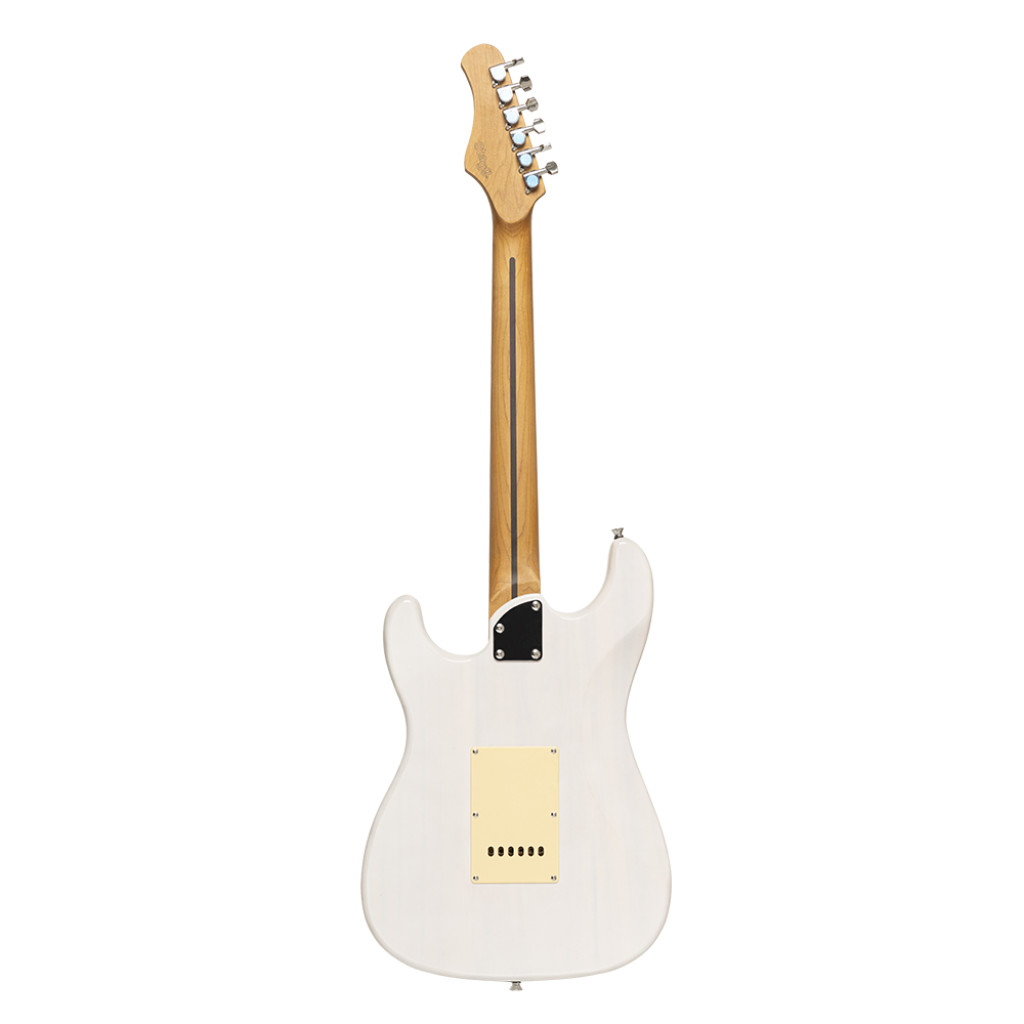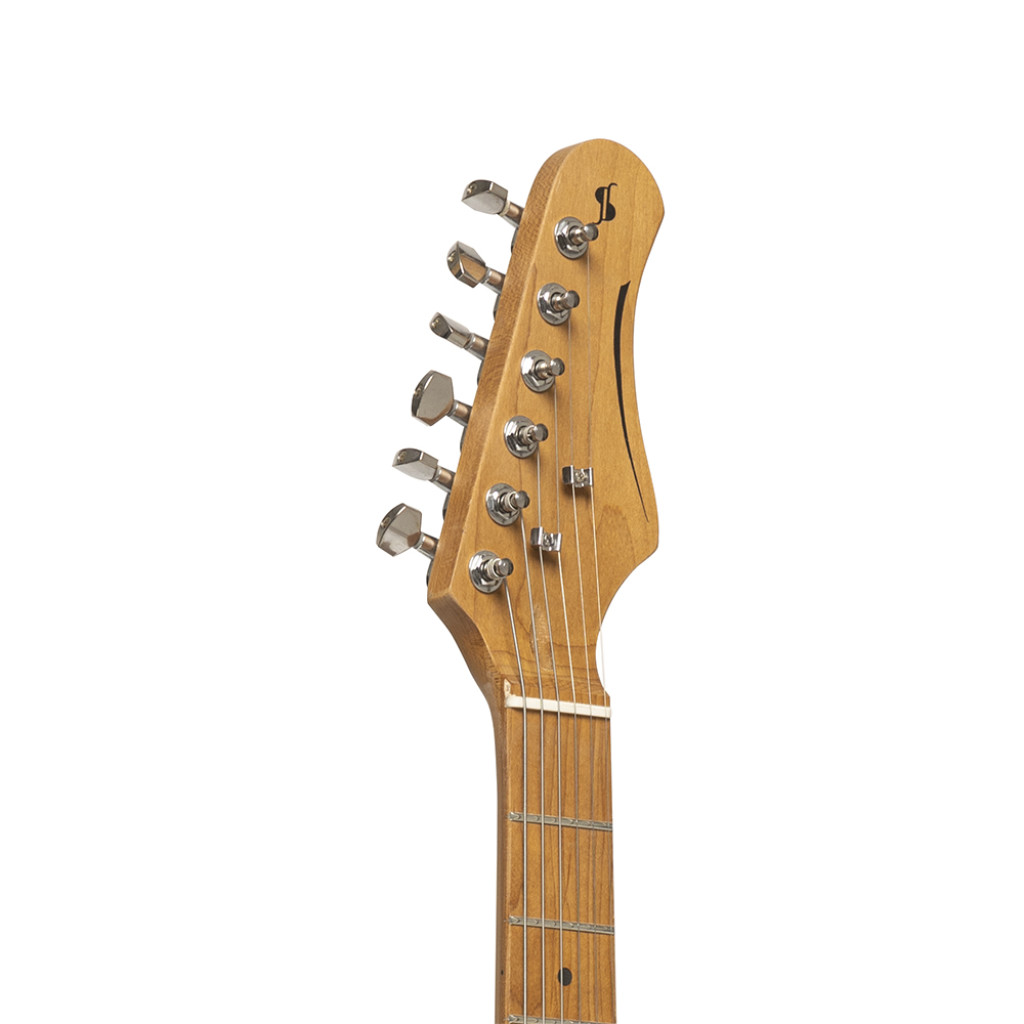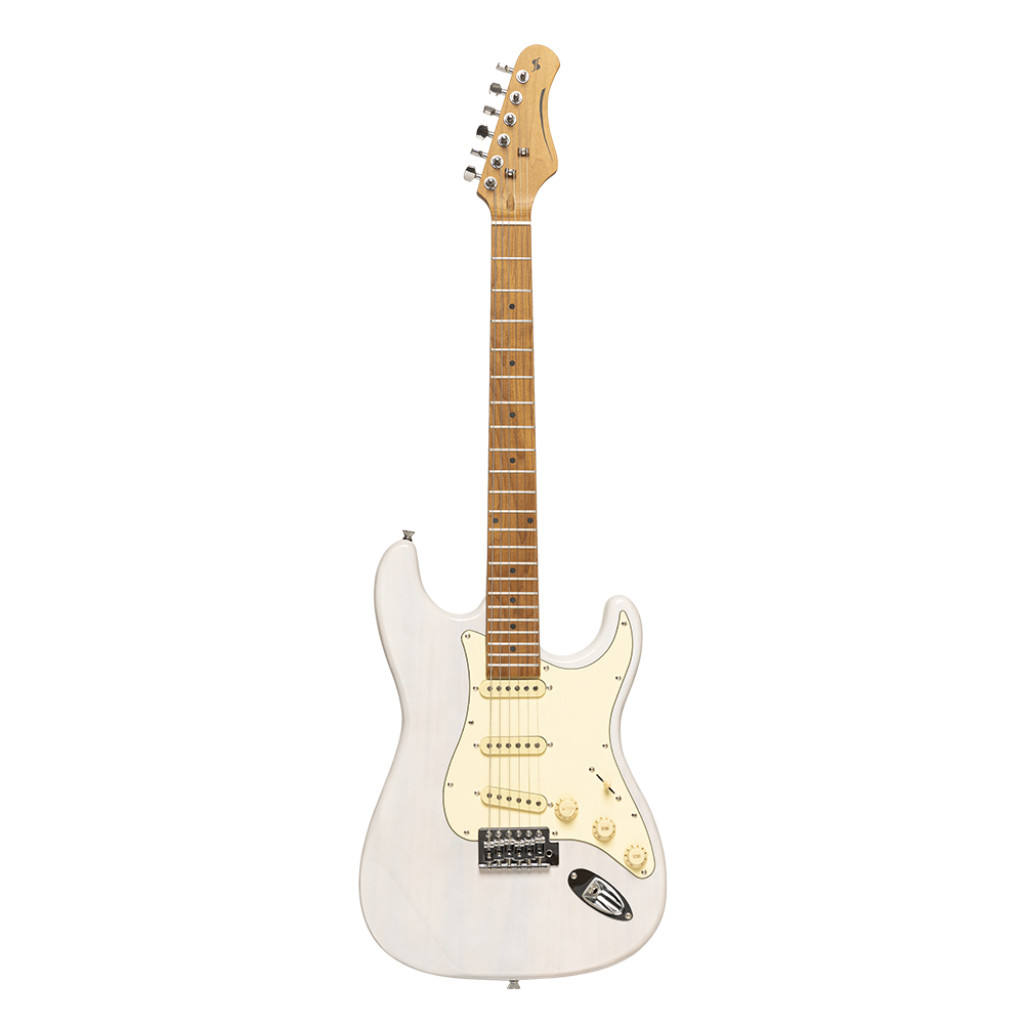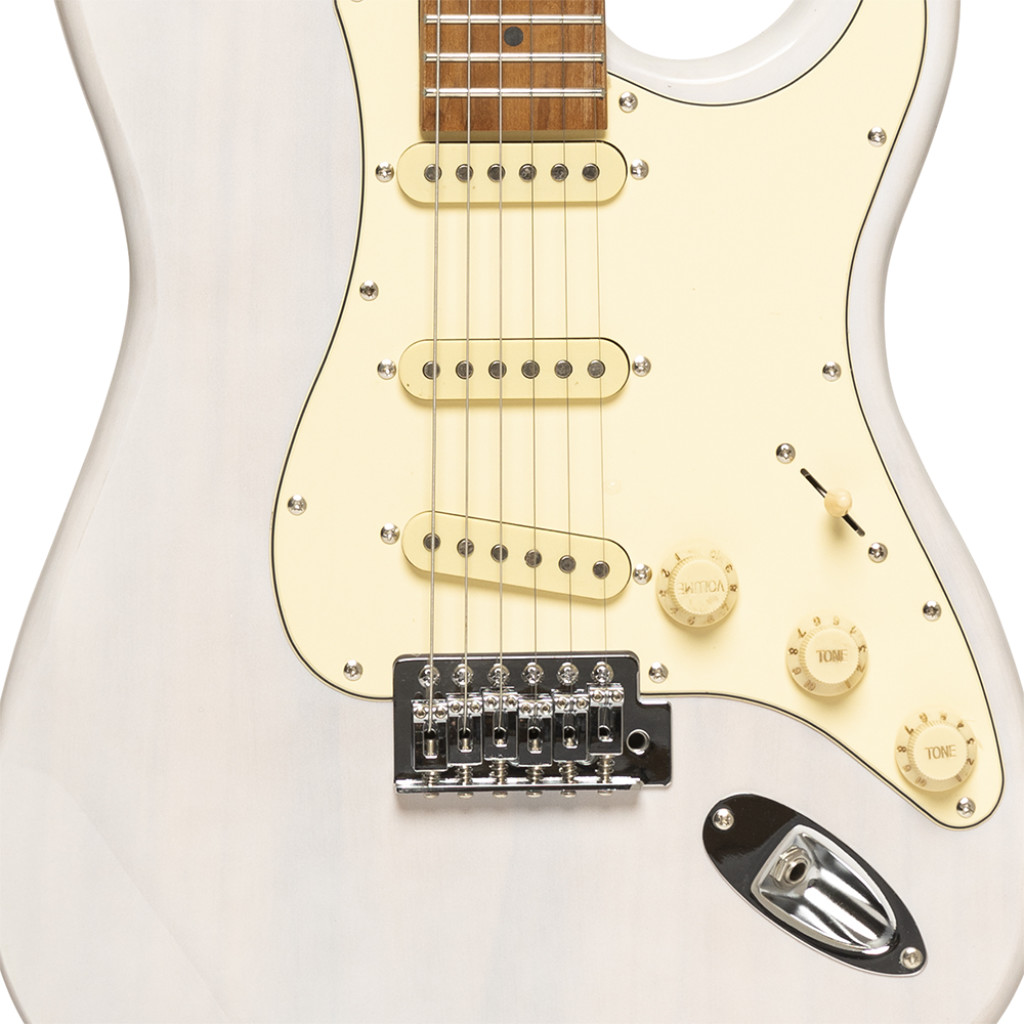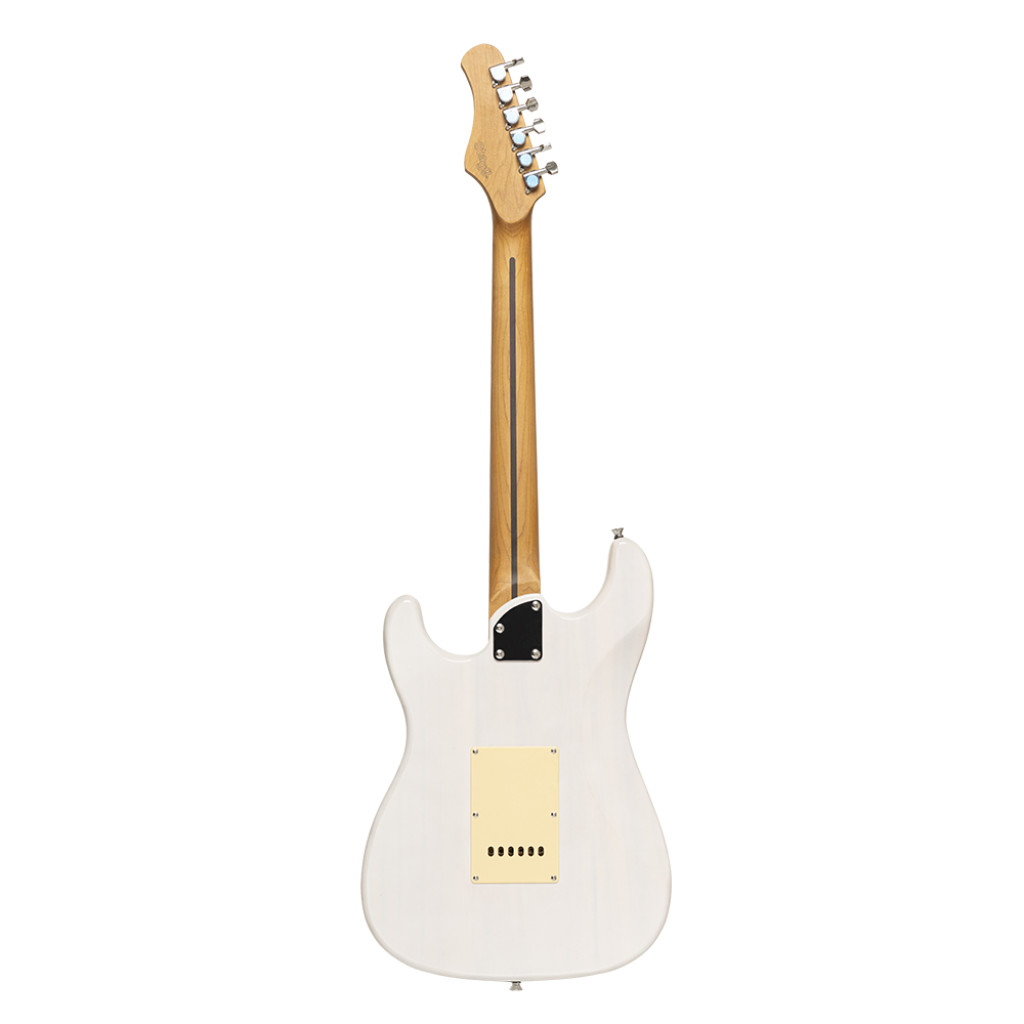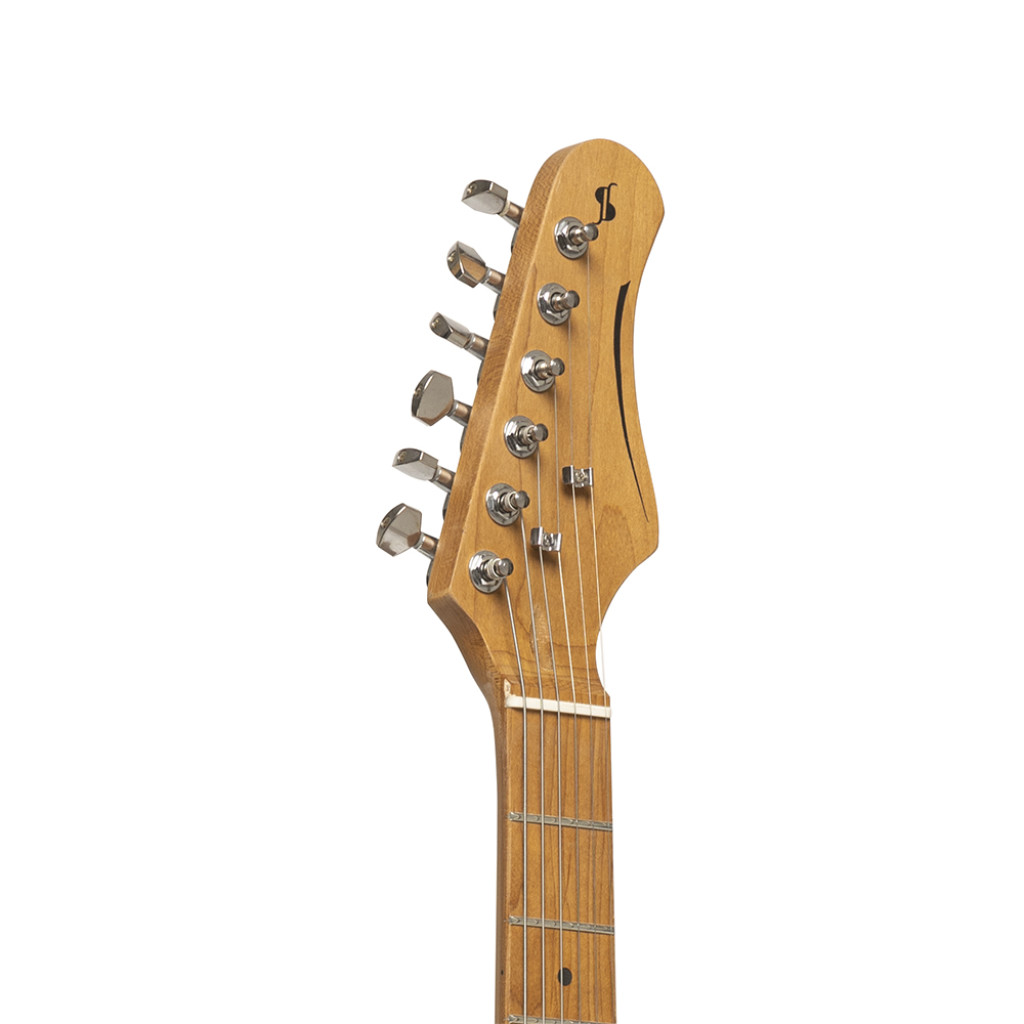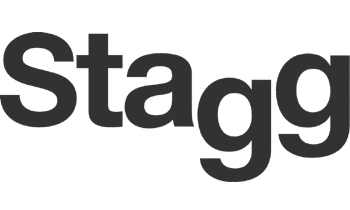 ---
$250
PRICE DROPPED FROM $350
---
---
---
What the real deal
Stagg SES-55 electric guitar from the Vintage S series with a body made of solid Paulownia and 3 single Alnico pickups
The mode operation
Magnets are also categorized according to the number of coils they have. In particular there are single magnets which have only one coil and produce a clear and bright sound, making them suitable for playing without much distortion as in this case they "make" a lot of noise. To counter this phenomenon, humbucker (double) magnets were created which have two coils with the purpose of one coil "neutralizing" the noise of the other. This results in a warmer sound than single magnets.
MAGNET arrangement
The magnet arrangement, which on this guitar is SSS, describes the number, position and type of magnets.
More specifically, it is depicted with a combination of the letters H and S which are the initials of the words humbucker and single. The order of the letters also determines the position where the magnets are placed with the first letter being the bridge position, the last being the neck position and the middle letter, if present, indicating the middle position or otherwise middle. If the arrangement has only one letter, then the magnet is usually placed in the bridge position, but there are also guitars with this arrangement which have the magnet in the neck position. The number of letters indicates the number of magnets on the guitar.
Body: Solid Paulownia.
Neck: tempered maple, screwed, 648 mm, satin finish.
Chamfered for better access to the treble.
Fingerboard: 22 fret maple.
Pickguard: Aged white, 3-ply.
Pickups: 3 x single-coil Alnico.
Controls: 1 x volume + 2 x tone.
Pickup selector switch: 5-way.
Bridge: Vintage-type vibrato.
Machine heads: Die-cast, nickel.
Nut: Bone.
Strings: made in Korea.
Color: Off-white