Montarbo MP4 portable system
Multifunction integrated audio system features. Ideal for keyboards, accordions, one-man-bands, piano-bar and many other situations, the though lightweight and compact MP4 offers a host of professional features and a level of quality unmatched by similar products. Powerful and versatile PA systems with built-in amplifier and mini-mixer: all in one unique package. As usual with Montarbo products, you can count on sonic accuracy, ease of use and top reliability.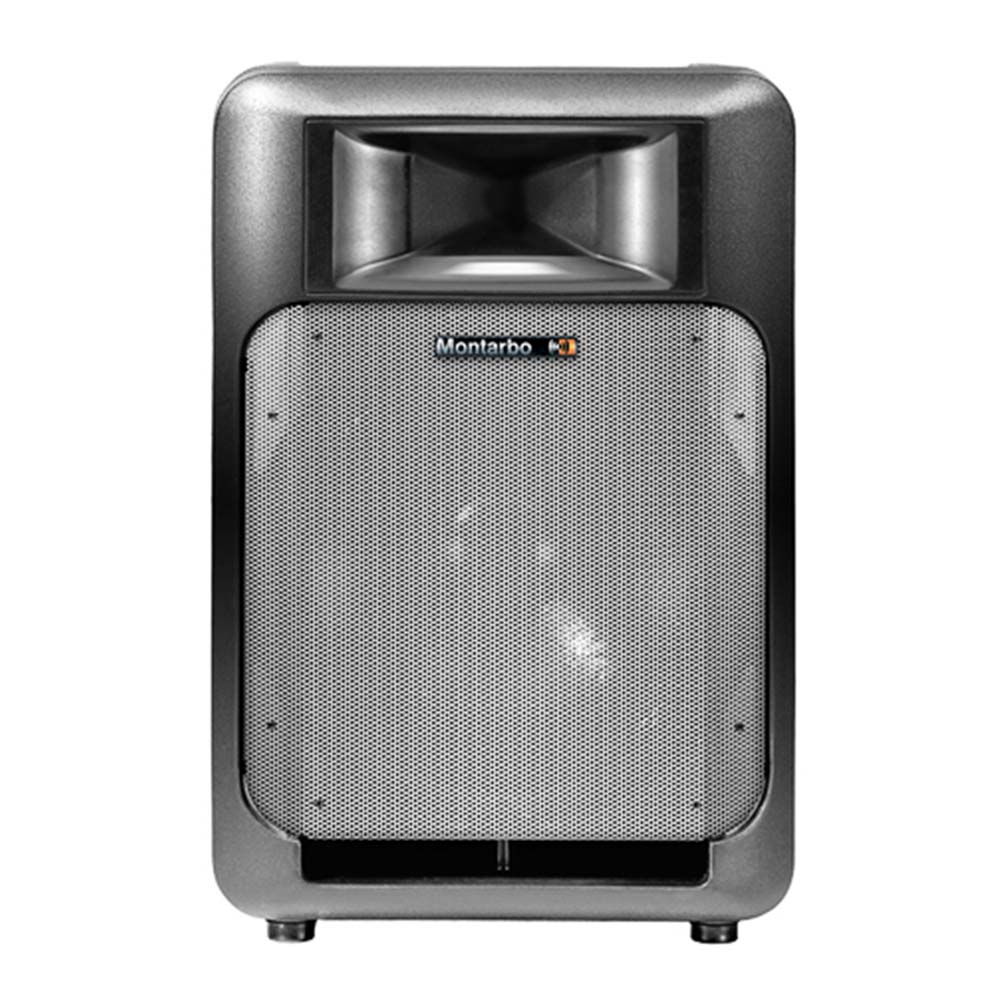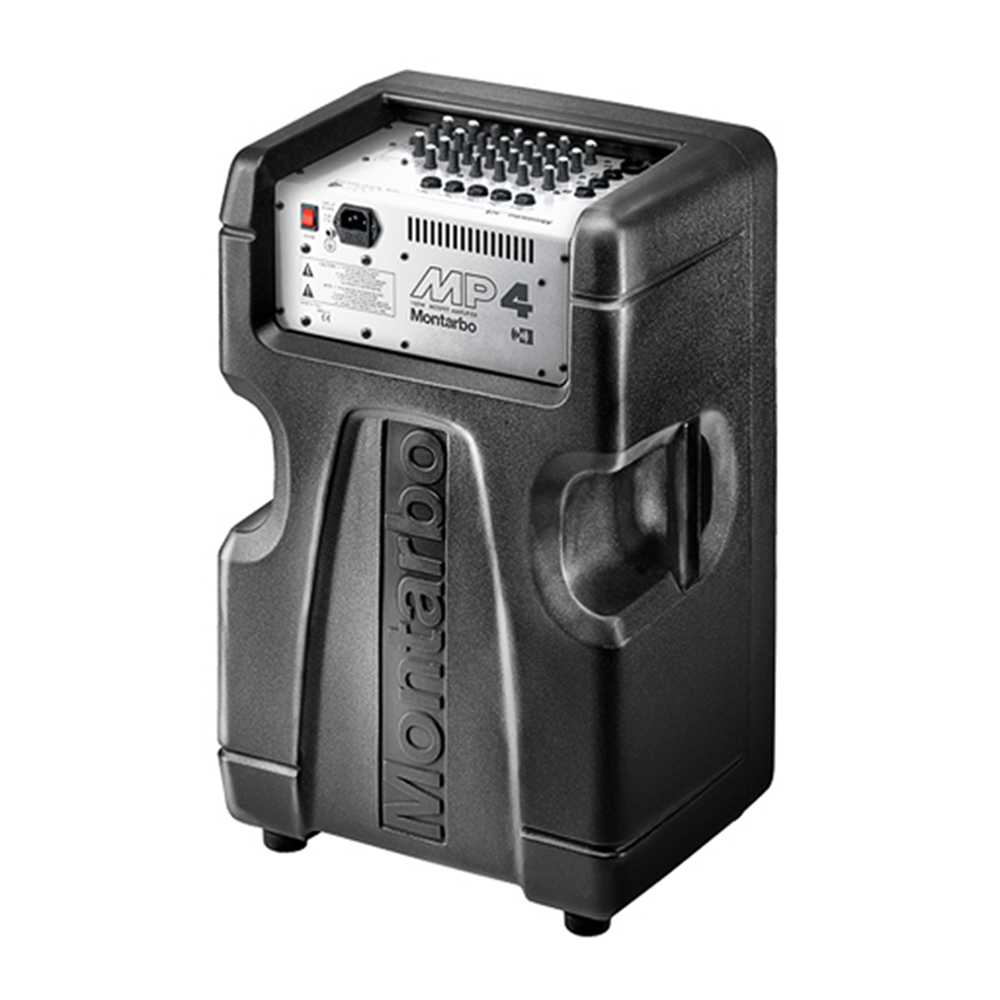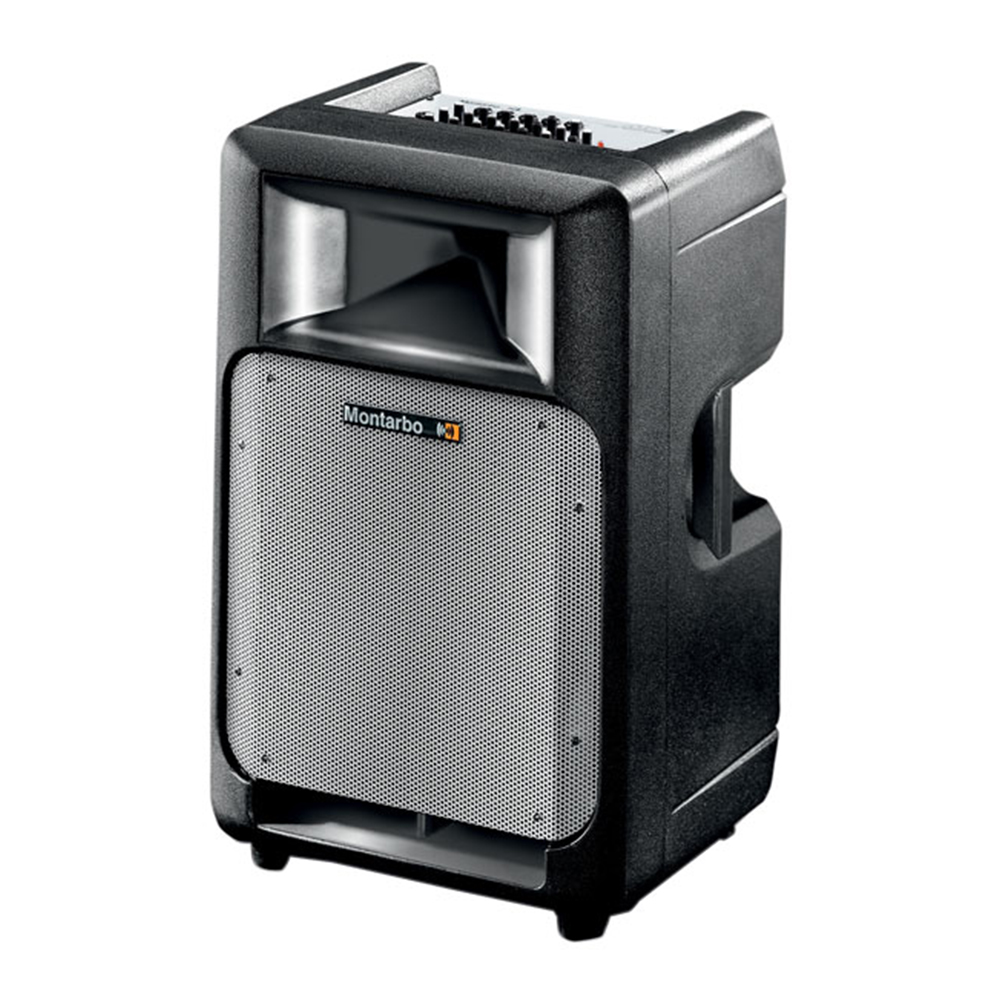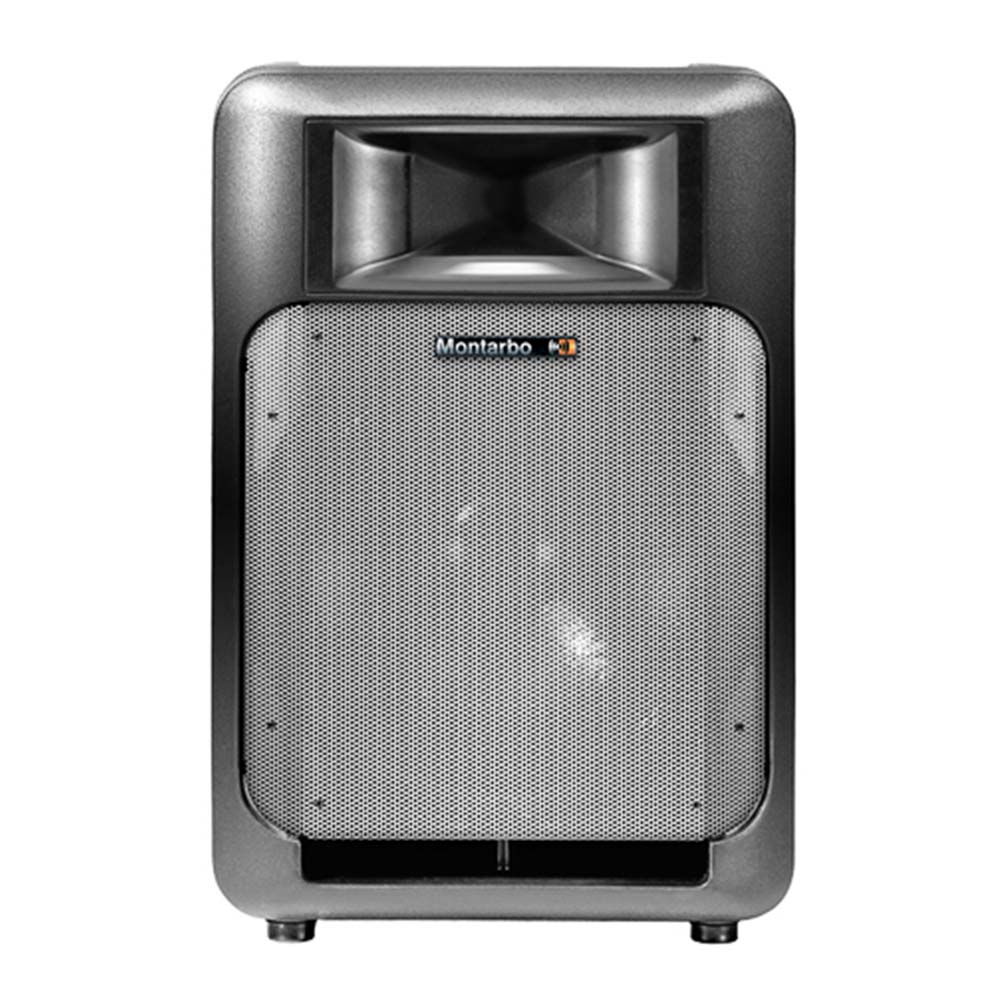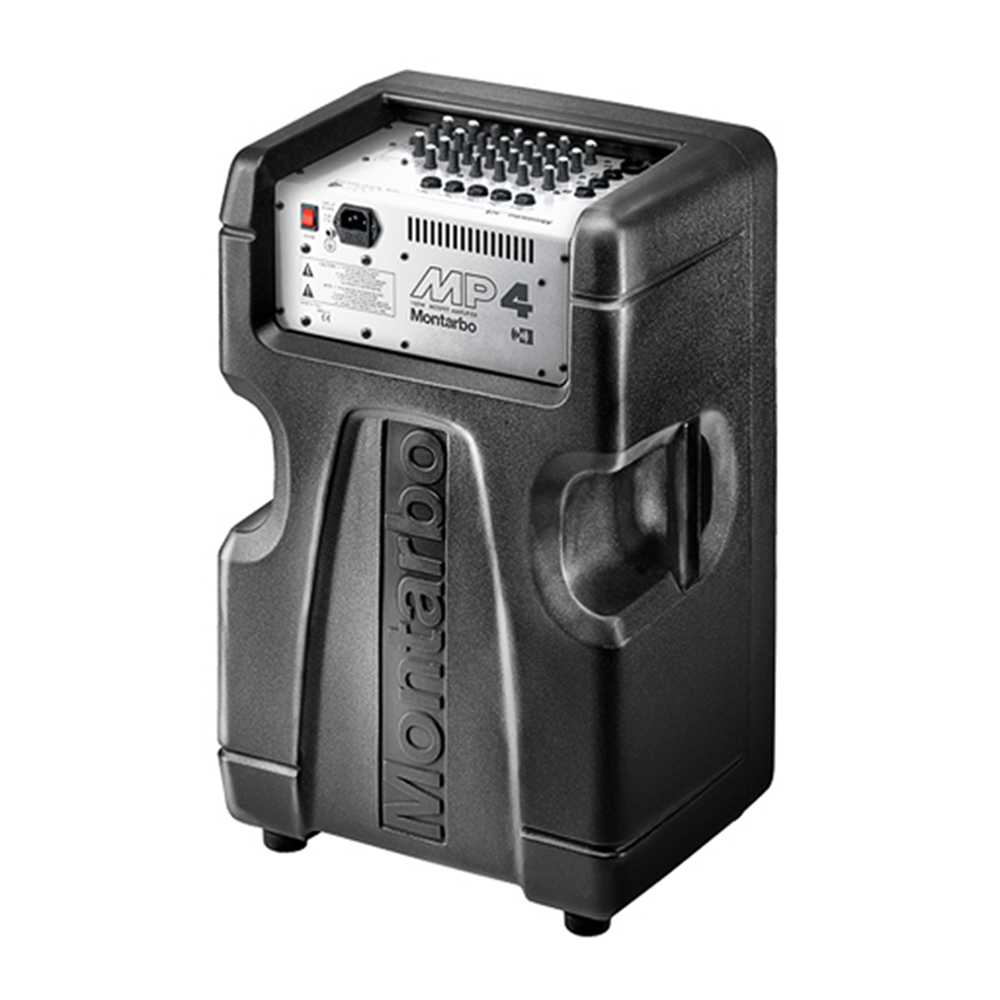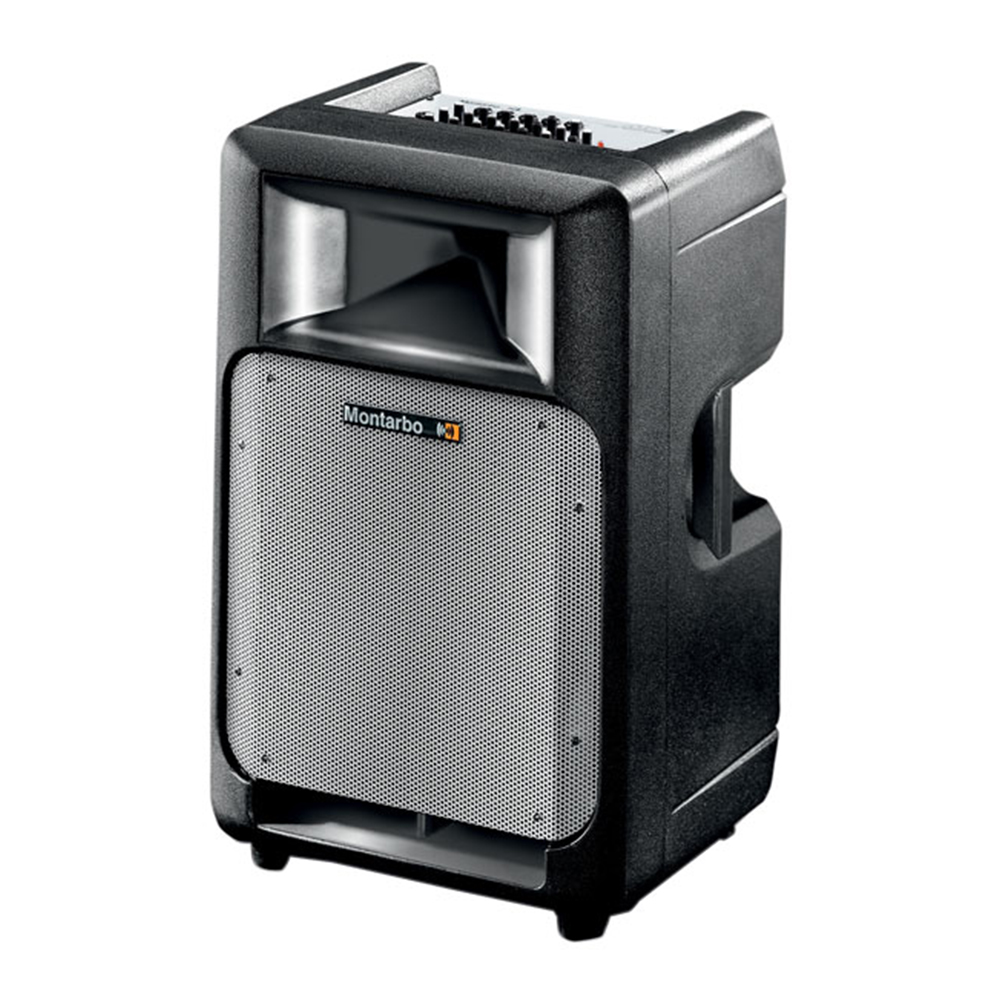 MP4 is equipped with a 100 W, class AB, MosFet amplifier.
- 123 dB max SPL.
- 4-channel mixer with built-in digital effects processor (Reverb/Chorus).
- 12" high-efficiency woofer.
- 1" dynamic compression driver loaded by a moulded-in 90 x 60-degree high-frequency horn.
- A unique package ready for use and easy to carry thanks to the side handles moulded in the HD polyethylene cabinet.
APPLICATIONS
Unlimited range of applications, both indoor an outdoor: from the beach party to the piano-bar.
Channel 1
- Micro sensitivity -52dB / impedance 2.2 kΩ
- Line sensitivity -32dB / impedance 10kΩ
Channel 2 - 3 -4
Mic/Line sensitivity -32dB / impedance 10 kΩ
All channels
- Channel gain range 34dB
Equalization:
- HF ± 15 dB @ 15 kHz
- MF ± 15 dB @ 600 Hz
- LF ± 15 dB @ 50 Hz
- Equivalent input noise < -112dB
- Peak LED indicator +17dB, 6dB before clipping
- Aux output nom. level 0dB / max level +22 dB
- Pre-out/Main-in nom. level 0 dB
- Phones output load impedance 200 ÷ 600 Ω
- Digital effects processor (Reverb, Chorus)
- Conversion 24-bit Δ-Σ
- Bandwidth 40Hz ÷ 15kHz