Stagg RE-VOLT15U EU 2-Way Active PA Trolley Speaker
Active portable speaker 15 inches with Battery without Microphones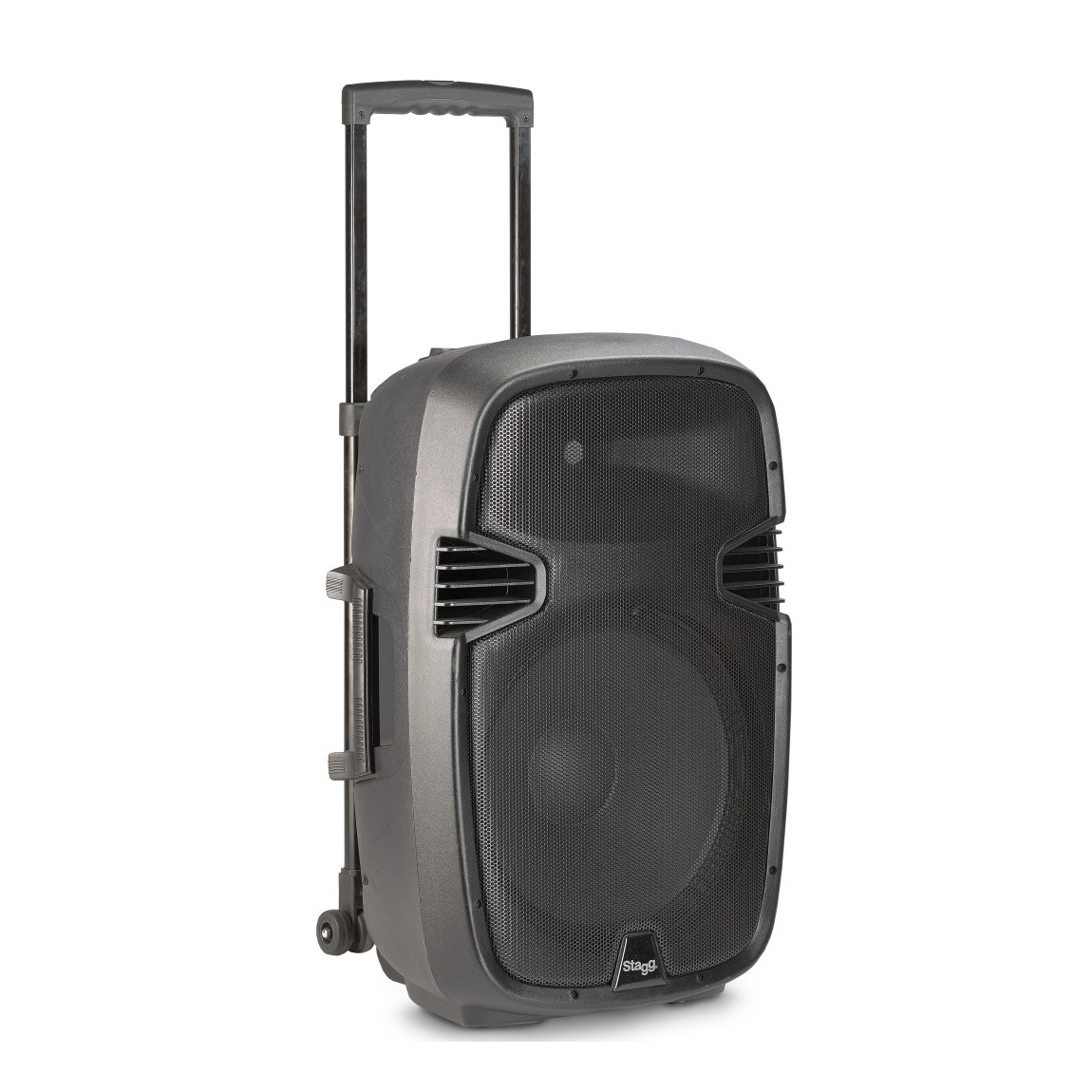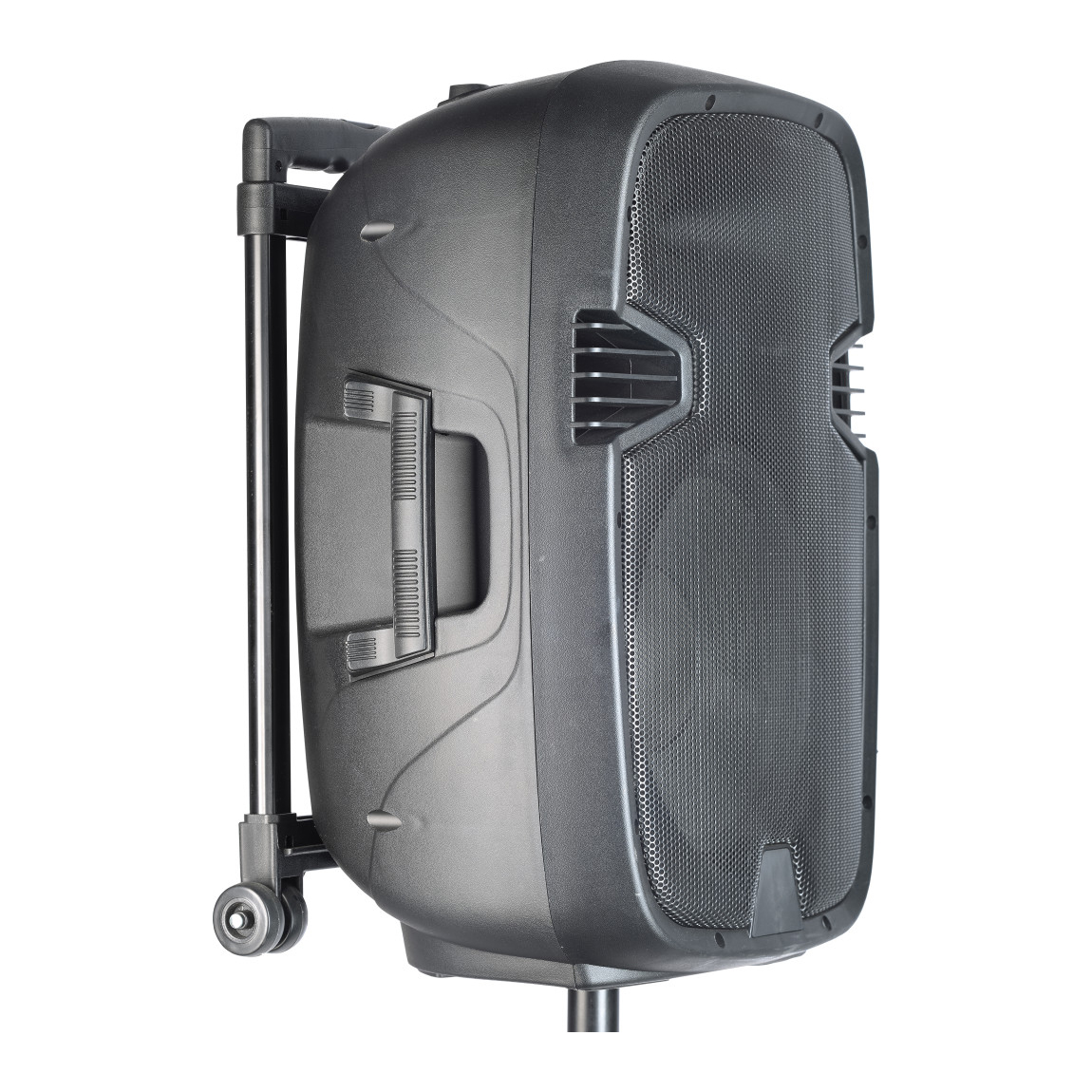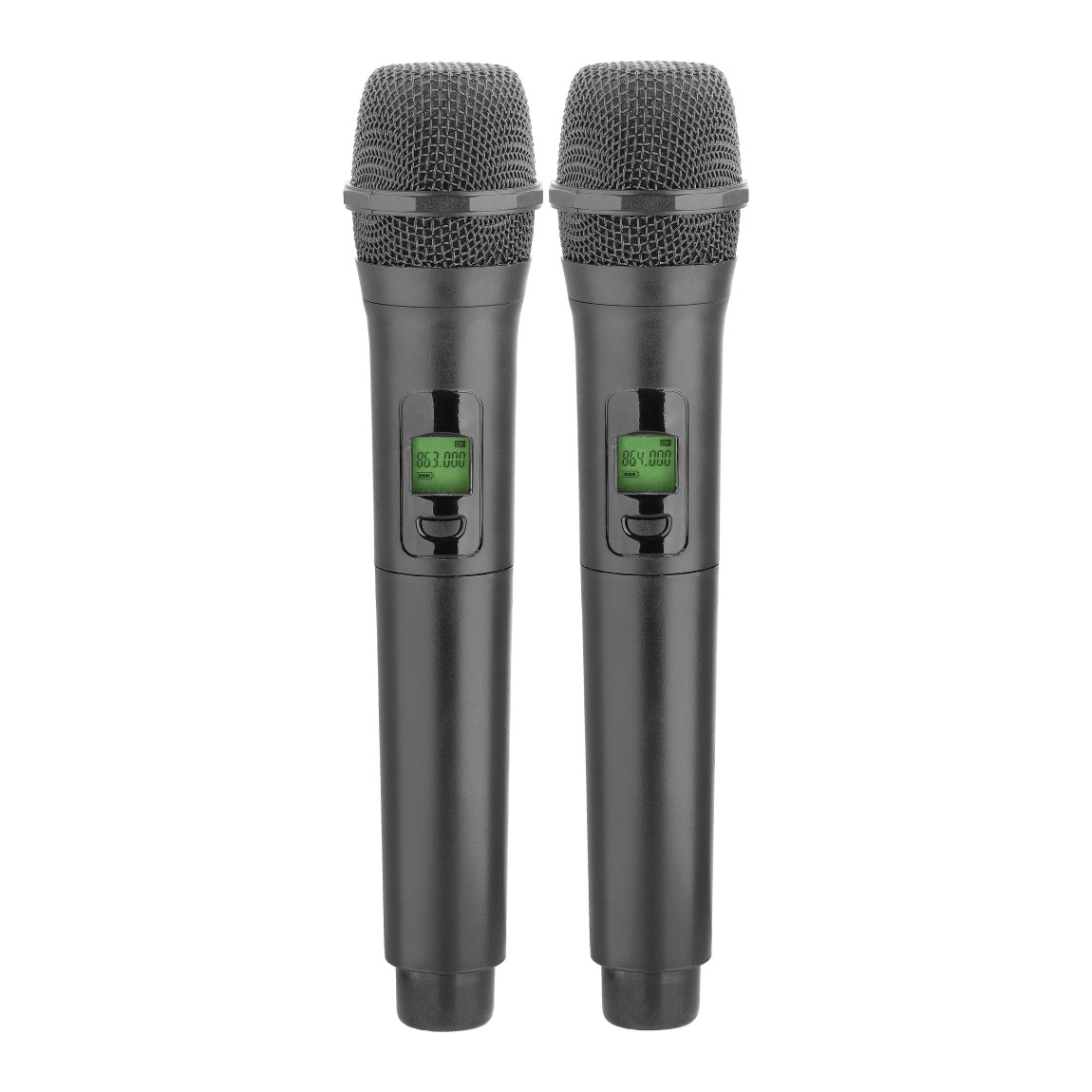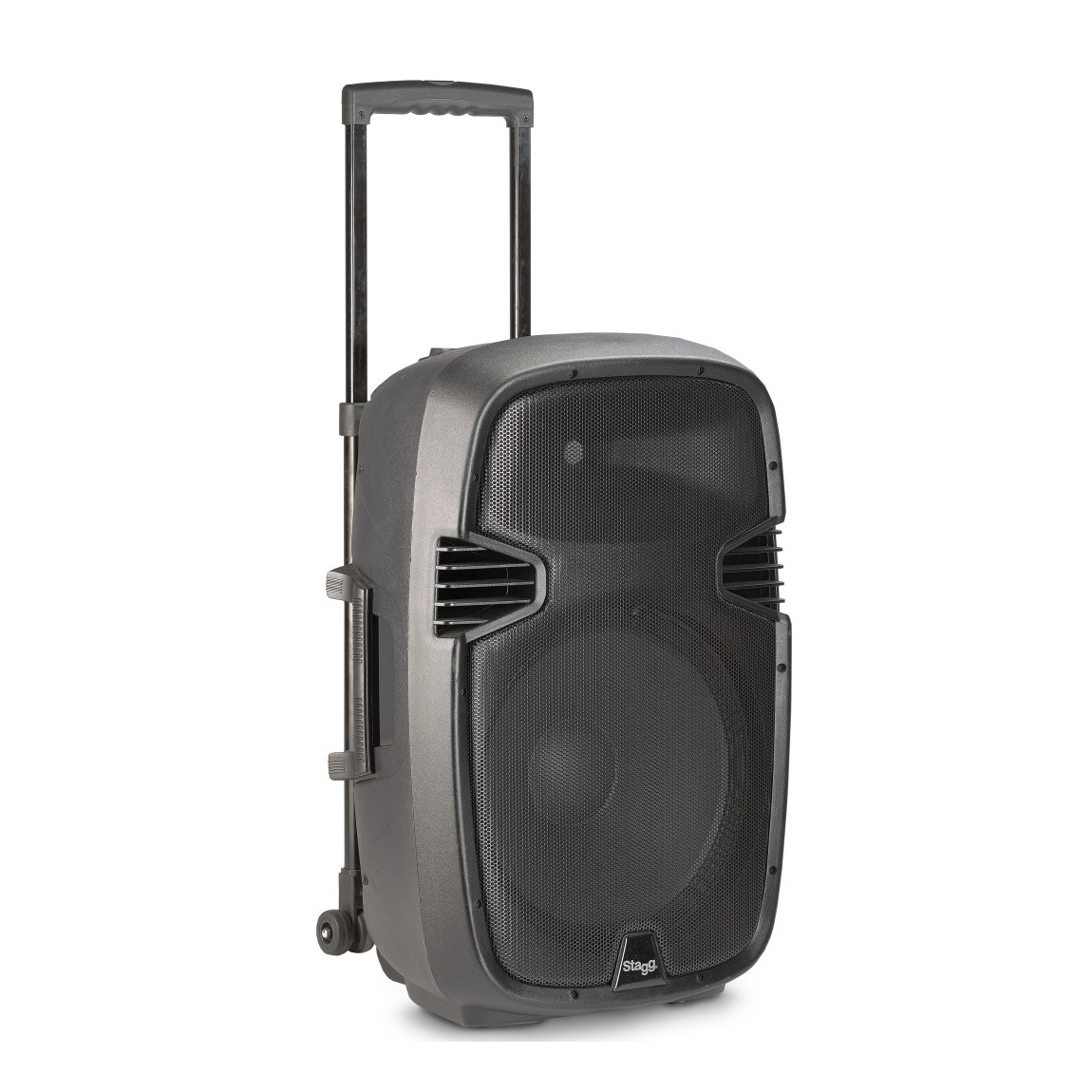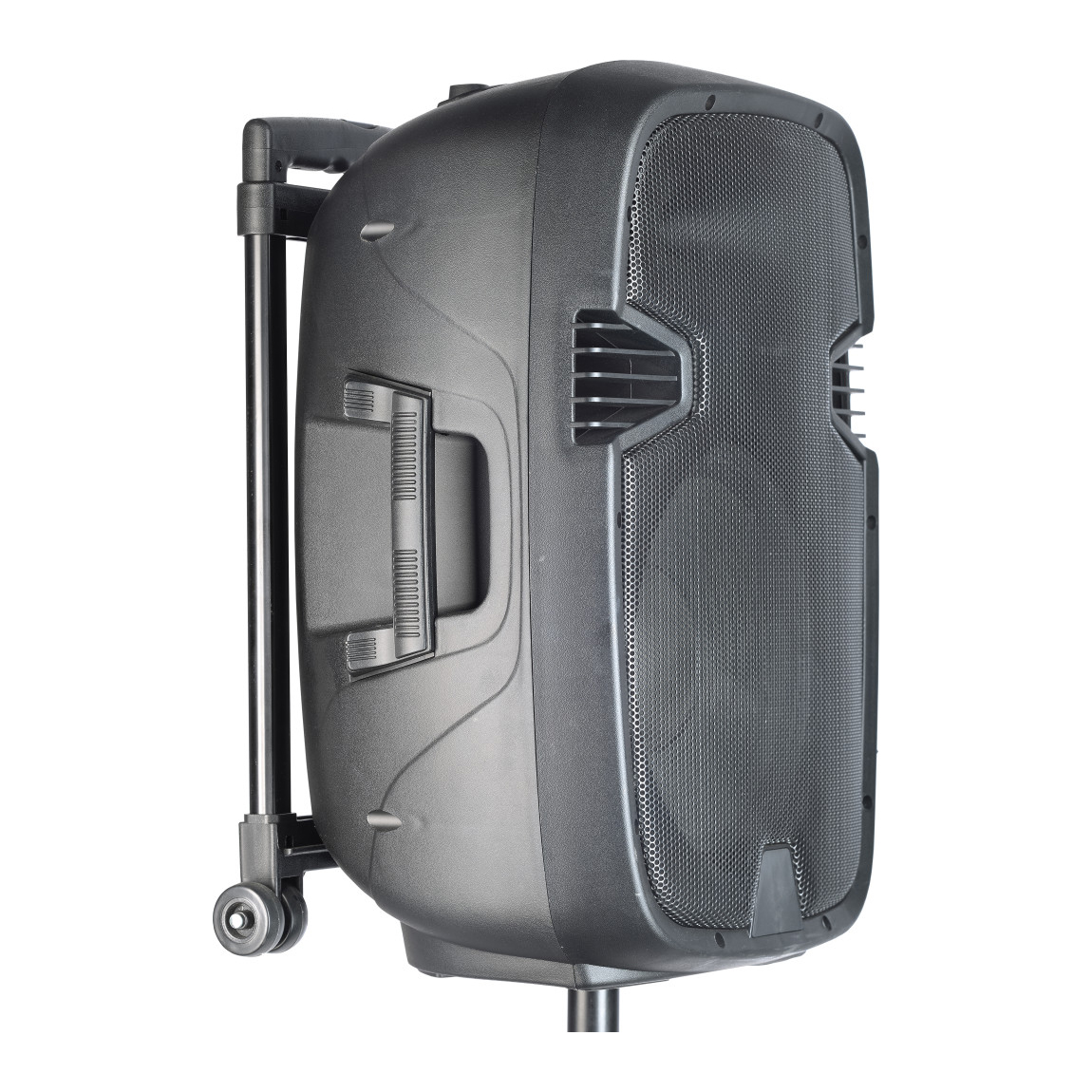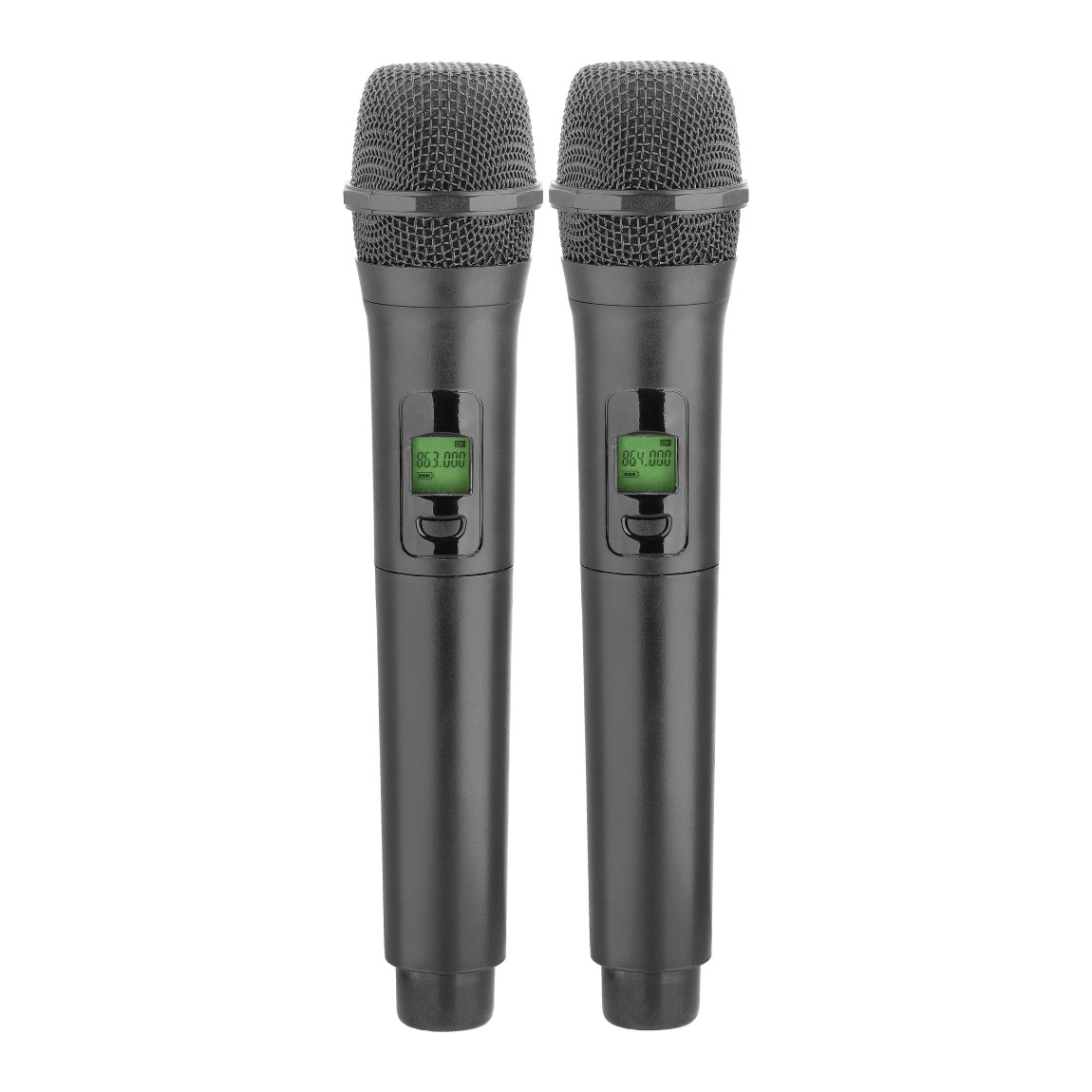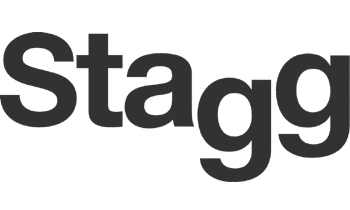 ---
$275
PRICE DROPPED FROM $400
---
---
---
Small Portable Loudspeaker
This Stagg RE-VOLT15U EU will take your favourite music to the next level. This speaker is what's known as being an active model, which means it has a built-in amplifier and thus plays directly from itself without needing additional devices. Beautiful sound is created thanks to the 2-band design. Get excited to hear clear sounds in the frequency of 60 Hz to 20000 Hz. With a look into the more detailed characteristics, this speaker features an impedance of 4 Ohm and it has a sensitivity of 92 dB/mW. For connecting to other devices, the Stagg speaker can do so via 3,5 mm Jack and RCA - Cinch. A very easy way to connect to other devices to play music is via its Bluetooth wireless connectivity. You can easily connect and play music wirelessly from your smart device. The speaker's power reaches up to 200 W. For easy control settings, the speaker features a clear display, that'll show you relevant information in real-time. The Stagg RE-VOLT15U EU speaker features the measurements of 40" 69" 43 cm.
Perfect For Buskers and Musicians
This 15" active 2 Way Speaker contains everything all musicians need to make sure that they are heard. With a wide variety of inputs, bluetooth connectivity for backing tracks an traditional mixer controls such as; reverb and treble and bass , you can always make sure you hit the right note!
Woofer:15", 33 oz, 2" VC
Tweeter:1" titanium diaphragm driver, 8 ohms
Frequency response:60 Hz - 20 KHz
Sensitivity:92 dB +/- 3 dB
Impedance:4 ohms
Maximum sound pressure level:113 dB
Features:Reverb, Bluetooth wireless technology, trolley
Battery:12 volts, 7A, rechargeable
Power supply:Built-in charger, IEC input
Microphone inputs:XLR and phone jack combo, phone jack
Line inputs:Phono, auxiliary, Bluetooth wireless technology
Mix out output:XLR
Controls:Wired microphone volume, wireless microphone volume (2 potentiometers), UHF on/off switch, reverb volume, line volume, VCV on/off switch, master volume, treble, bass, Bluetooth wireless technology on/off
Fixation:Speaker base, standard 35 mm (1.37") speaker stand or 2 x 8 mm fixing points
Weight:17 kg (35.27 lb)
Dimensions:69 x 43 x 40 cm (27.2 x 16.9 x 15.7�)
Colour:Black
Included:2 cardioid wireless cardioid microphones with display showing battery level indicator and UHF