KRK ROKIT 8 G4 8inch speakers
Powered Studio Monitor with 8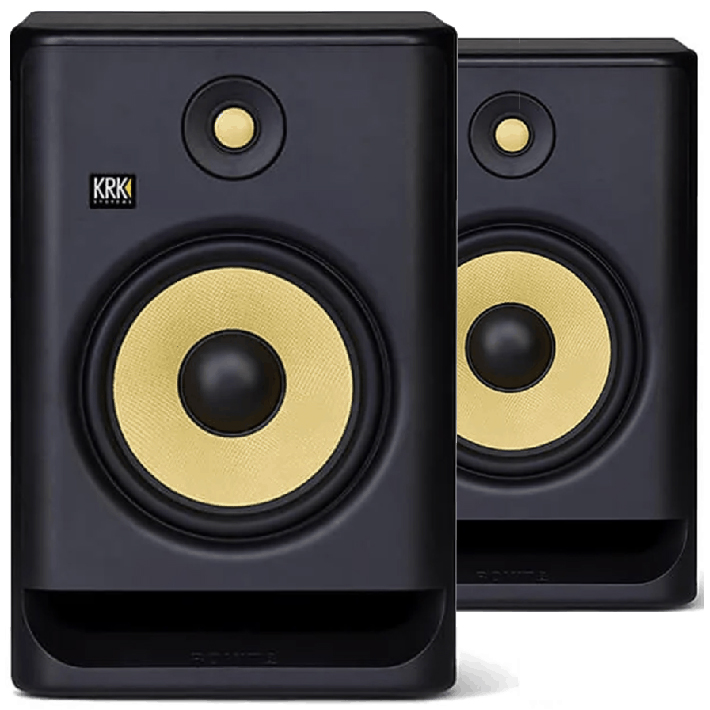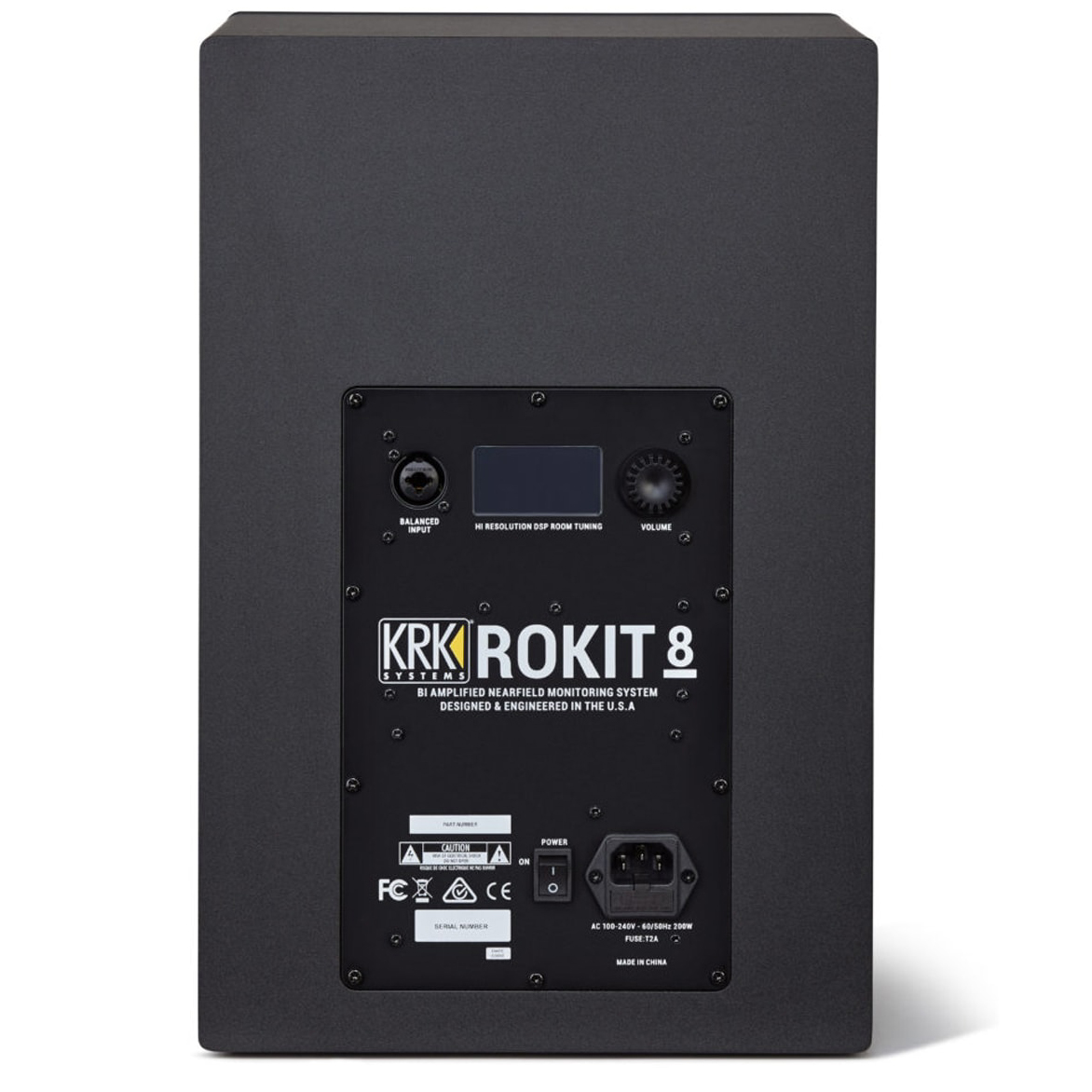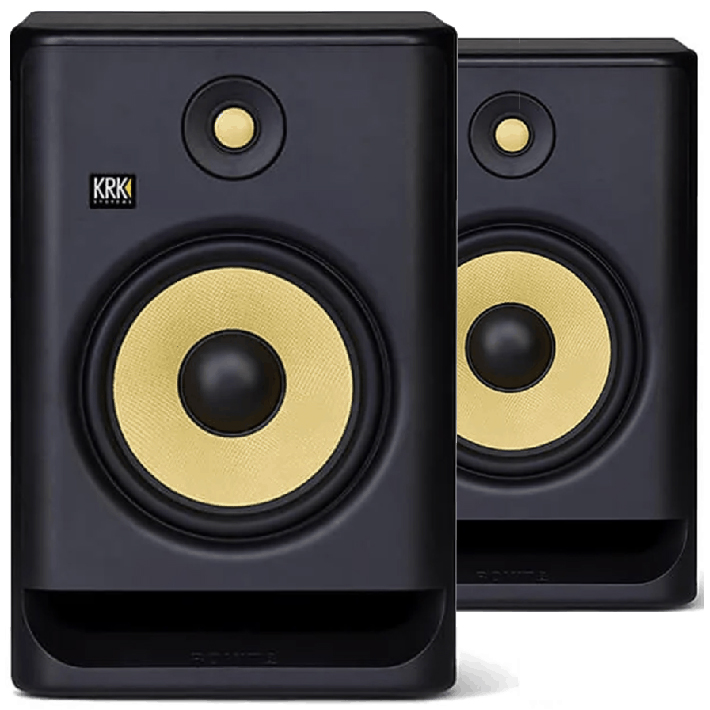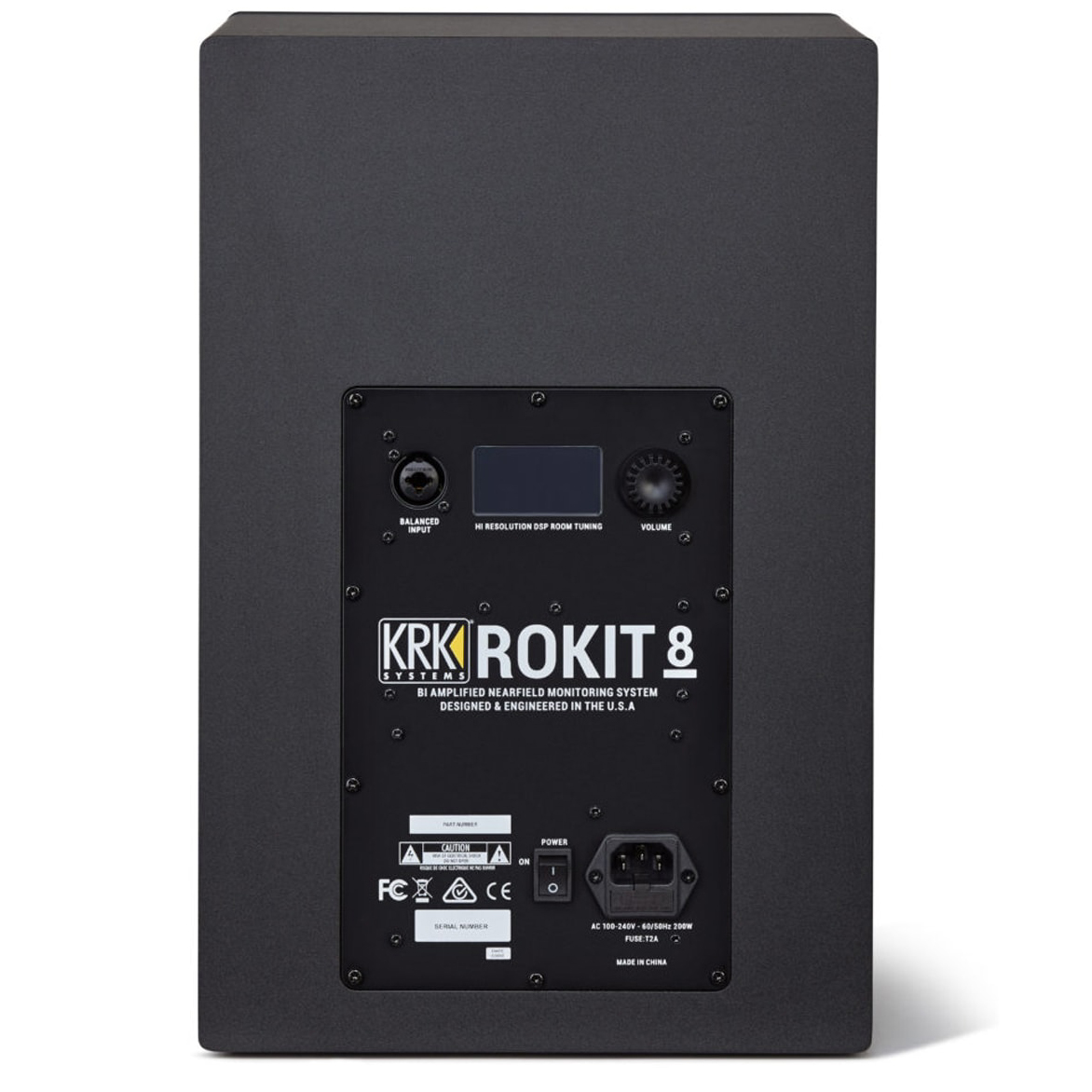 High-grade Materials and State-of-the-art DSP
KRK Rokits have always been top sellers, and the fourth generation of these studio monitors doesn't disappoint. The Rokit 8 G4 features a pro-grade design, with low-distortion Kevlar drivers pushed by an efficient Class D power amp with a built-in brickwall limiter. An optimized high-frequency waveguide ensures a wide, deep, dynamic sweet spot and incredible imaging, while a low-resonance enclosure and front-firing port yield excellent low-end response and straightforward speaker placement. State-of-the-art DSP will maximize your acoustic environment with room correction, an LCD visual EQ, and more. And everything is easily controlled via the KRK app on an iOS or Android smart device. An optional faceplate with a protective metal grill.
State-of-the-art DSP maximizes your room's acoustics
The KRK Rokit 8 G4 is jam-packed with state-of-the-art DSP to help you make the most out of your acoustic environment. Its visual graphic EQ makes minimizing and correcting room problems a breeze. You get at-a-glance confirmation of your EQ settings with the Rokit 8 G4's built-in LCD graph, all while getting real-time spectral analysis from the KRK app on your iOS or Android smart device. The KRK app is incredibly useful. Besides EQ settings, the app also aids with speaker placement and level matching, along with adjusting subwoofer levels, crossover settings, and polarity. It even has a signal generator — a must-have for calibrating your system.
4th-generation Rokit studio monitor with pro-grade design
Rigid Kevlar drivers ensure low-distortion sound reproduction
Efficient Class D power amp pumps out high-quality sound at reduced operating temperatures
Built-in brickwall limiter provides a balanced sound, safeguards against damage, and maintains your audio's dynamics
Optimized high-frequency waveguide produces a wide, deep, dynamic sweet spot and incredible imaging
Low-resonance enclosure gives you spot-on low-end performance
Front-firing port yields excellent low-end response and straightforward speaker placement
State-of-the-art DSP includes room correction, an LCD visual EQ, and more
KRK app adjusts EQ settings, subwoofer levels, crossover settings, and polarity settings and aids with speaker placement and level matching
Onboard signal generator is a must-have for calibrating your system