KRK ROKIT RP5G3 5 Pair
KRK RP5G3 ROKIT 5 G3 5 2-Way Powered Studio Monitor, Black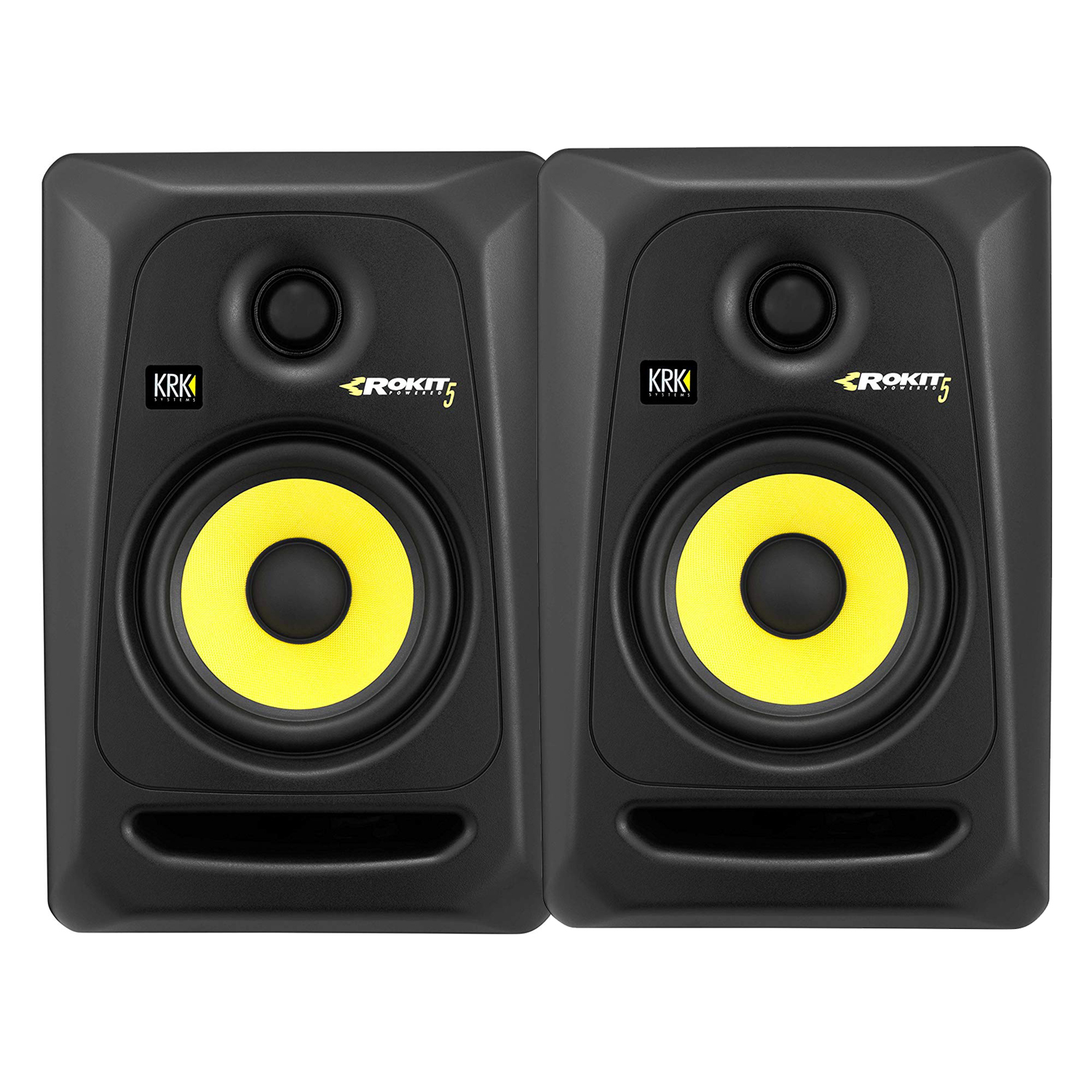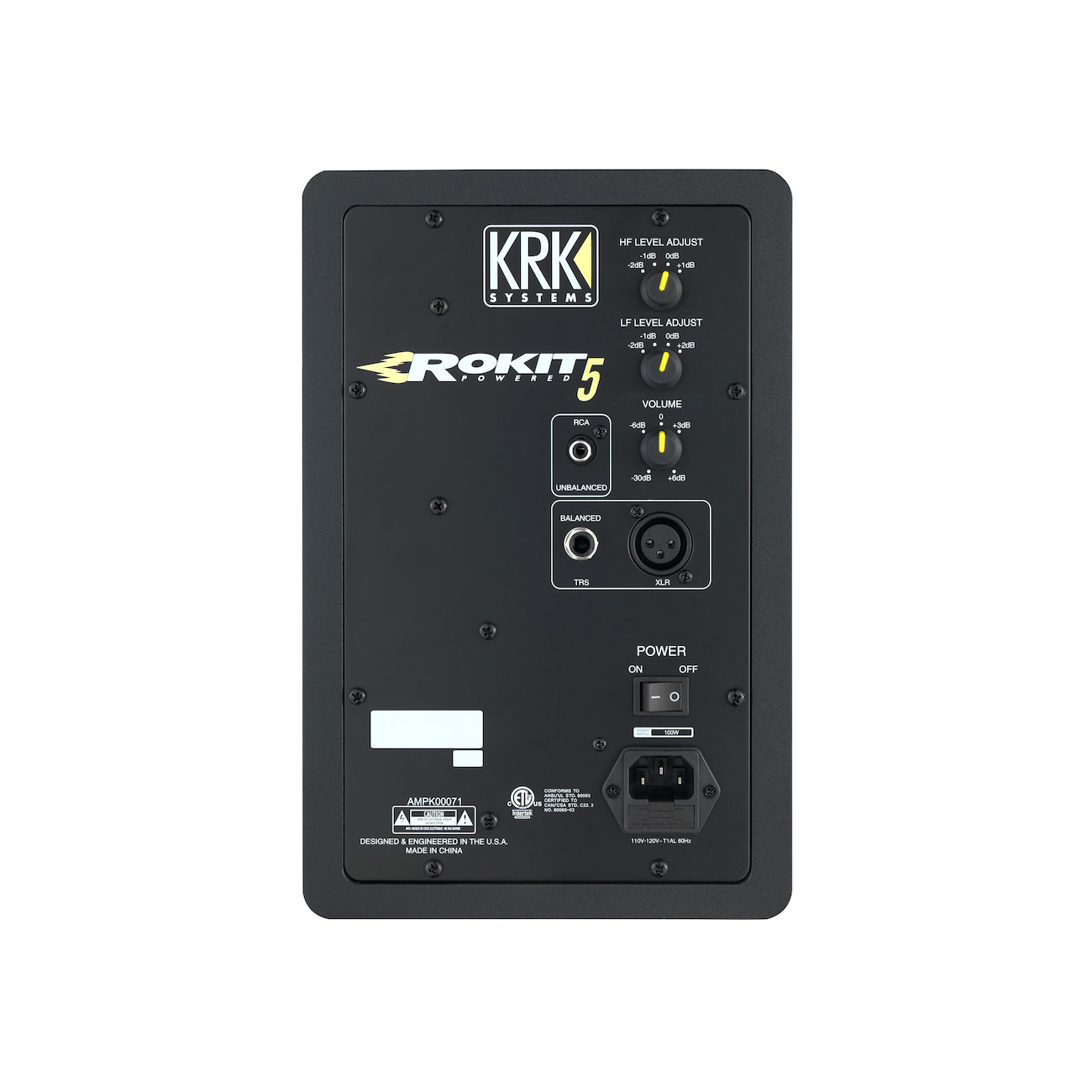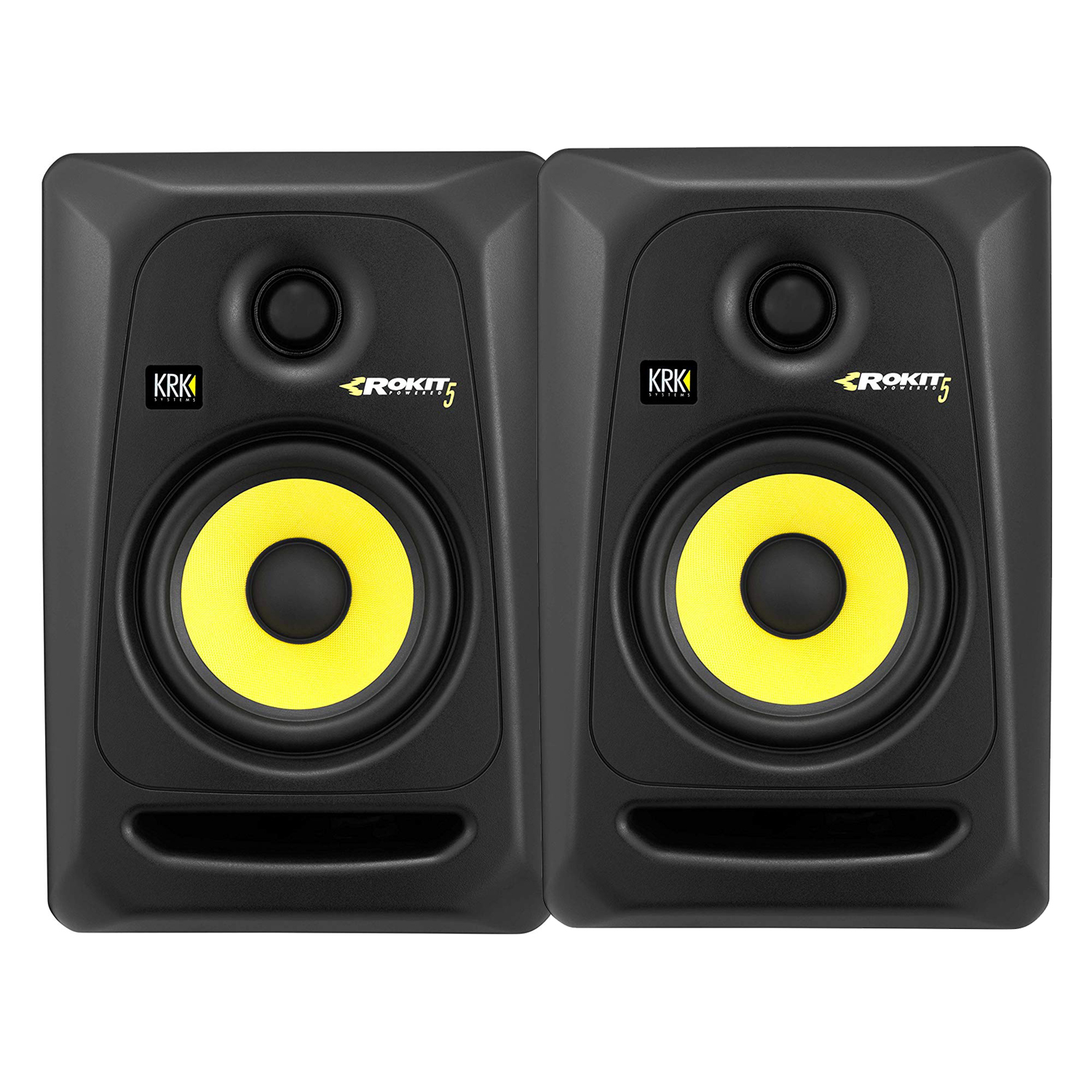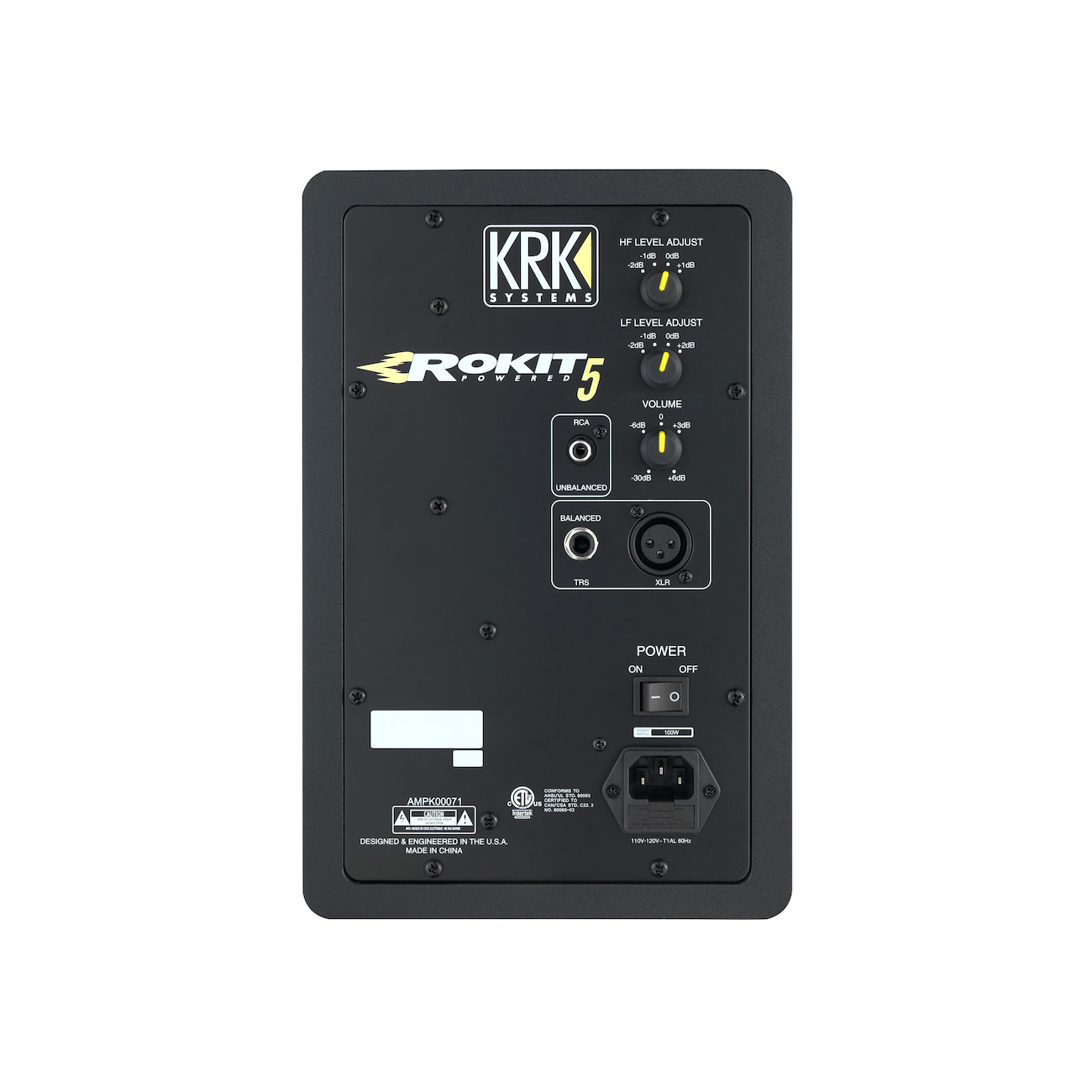 KRK ROKIT 5 G3 5
KRK's ROKIT G3 (Generation 3) powered studio monitor series offers professional performance and accuracy for recording, mixing, mastering and playback. The ROKIT 5 G3 includes a 5" glass-Aramid composite woofer and 1� soft-dome tweeter for extended frequency response from 45Hz-35kHz with maximum vocal clarity and bass performance. The proprietary bi-amped, class A/B amplifier delivers SPL up to 106dB & multiple input connections ensure the 5-G3 will easily integrate into most system setups.
KRK Systems Generation 3 ROKIT Studio Monitor
For a quarter of a century KRK have been the professional's choice for mixing and mastering hit records around the globe. KRK's ROKIT studio monitors have been the most popular choice for accurate monitoring, selling over one million units. With the introduction of the new ROKIT4 and Rokit 10-3 KRK complements the existing Generation 3 line up and expands the legacy of performance ROKIT's have become known for. So whether you're just starting out in desktop recording, or you've already laid down a few thousand tracks, give a listen to the ROKIT Generation 3 line of monitors and experience the standard of performance and accuracy that raises the bar once again. Known for accuracy and solid, innovative engineering, KRK studio monitors have been the choice of professional recording engineers and artists for over three decades. Many of the hits you hear'in a variety of musical genres'were mixed on KRK speakers. Your passion is music: Reproducing it with clarity and accuracy is ours.
5" Lightweight, Glass-Aramid Composite Woofer Delivers Clear Midrange and Tight Bass Response Down to 45Hz
1" Soft-dome Tweeter Provides Pristine Clarity and Extended Response Up to 35kHz
The ROKIT waveguide, radiused front baffle and front-firing bass port allow for flexible positioning in any room.
Peak SPL : 106dB
Frequency Response 45Hz - 35kHz (-10dB)
Max Peak SPL : 106 dB
Power Output : 50W
High-Mid-Low Frequency : 20W - N/A - 30W
Dimensions (D x W x H): 9.06" (230mm) x 7.28" (185mm) x 11.10" (282mm)
Weight : 14.1 Lbs. (6.4 Kg.)