Blue Microphones Sadie Premium Headphones with Built-in Amp
Powered Headphones with Built-in Amplifier, 50mm Fiber-reinforced Drivers, Multi-jointed Headband, and Adjustable Tension Knob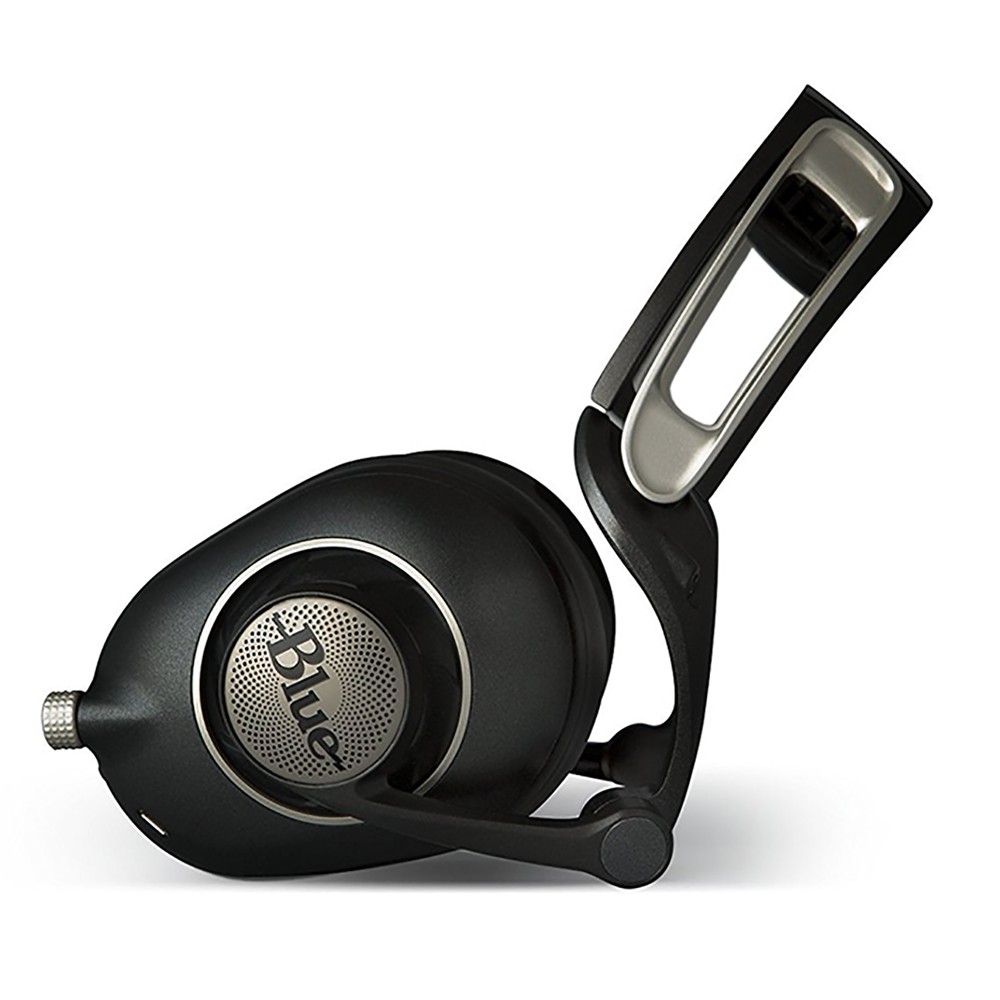 Portable Audiophile-quality Sound
Imagine taking audiophile quality with you wherever you go. Well, put on a pair of Blue Sadie headphones, and you can! A built-in amplifier compensates for the weak, noisy audio provided by your smartphone or laptop. Custom fiber-reinforced dynamic drivers ensure that you experience dynamic, detailed sound reproduction and an expansive sonic soundstage, no matter what you plug into. Enjoy a personalized fit for extreme comfort, and immersive isolation, thanks to a sealed over-ear design. If you dig the superb quality that Blue pioneered with their popular Mo-Fi headphones, then you'll absolutely love the refined sound of Sadie headphones.
Onboard amplification for impressive accuracy
Remember when studio monitor speakers were passive? No great loss. Active speakers have done wonders for monitoring accuracy. And so it is with Blue Sadie headphones. With an audiophile-quality onboard amplifier and perfectly matched precision drivers, these headphones deliver output that's stunningly true to their input. Get ready for studio-grade sound — even on your mobile devices.
Sound that's way beyond earbuds
If you're listening to music on your smartphone or laptop, you're missing out on the full dynamic range and frequency response of the music. These underpowered devices simply can't drive a strong enough signal through earbuds. That's where these headphones' integrated amplifier comes in. At Sweetwater, we thoroughly enjoyed listening to our favorite music through Blue Sadie headphones. Whether you listen on your smartphone, computer, or portable music player, these headphones sound excellent.
Great-sounding high-powered audiophile amplifier
Custom 50mm fiber-reinforced dynamic drivers
Sealed over-ear design for immersive isolation
User-adjustable tension and suspension adapt to any head shape and size for a perfect fit
Multi-joint headband design keeps earcups parallel at all times for superior comfort and sound
Ships with a 1.2m audio cable with Apple iPhone/iPad controls and microphone