M-audio HDH40 closed type headphones
Premium closed type build quality with 15Hz-22kHz frequency response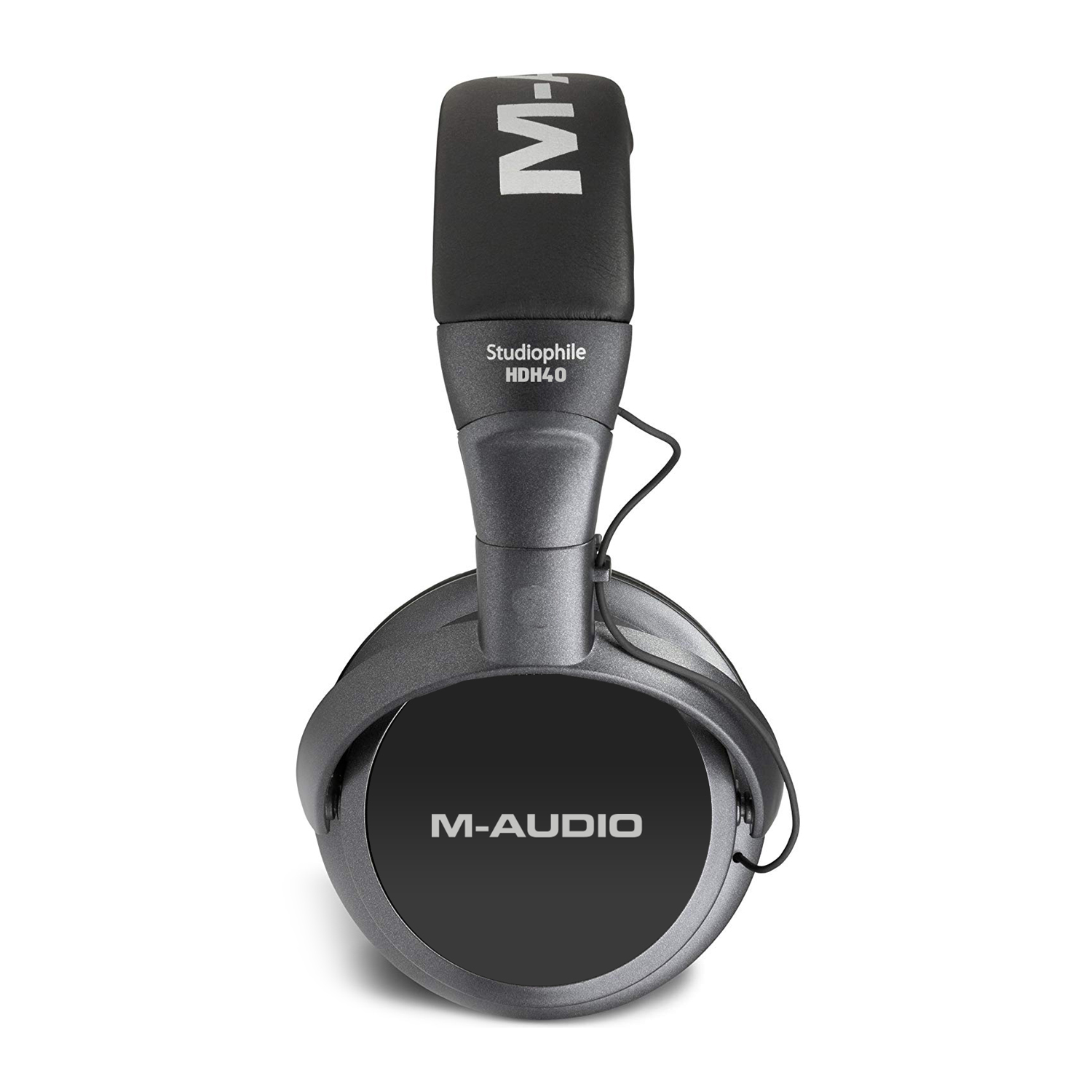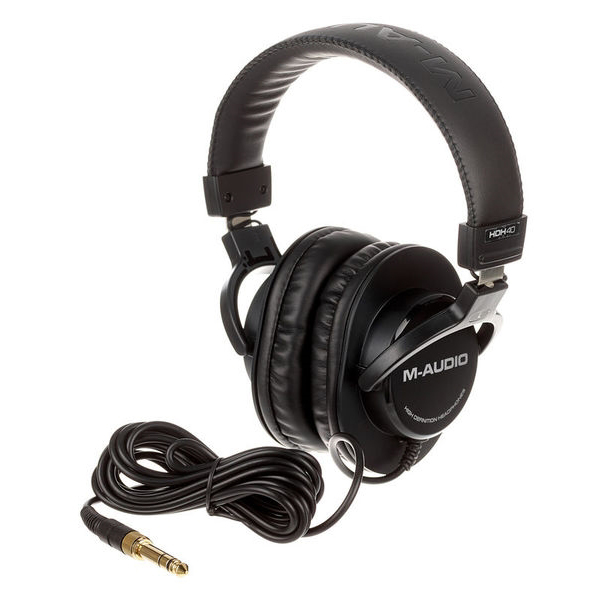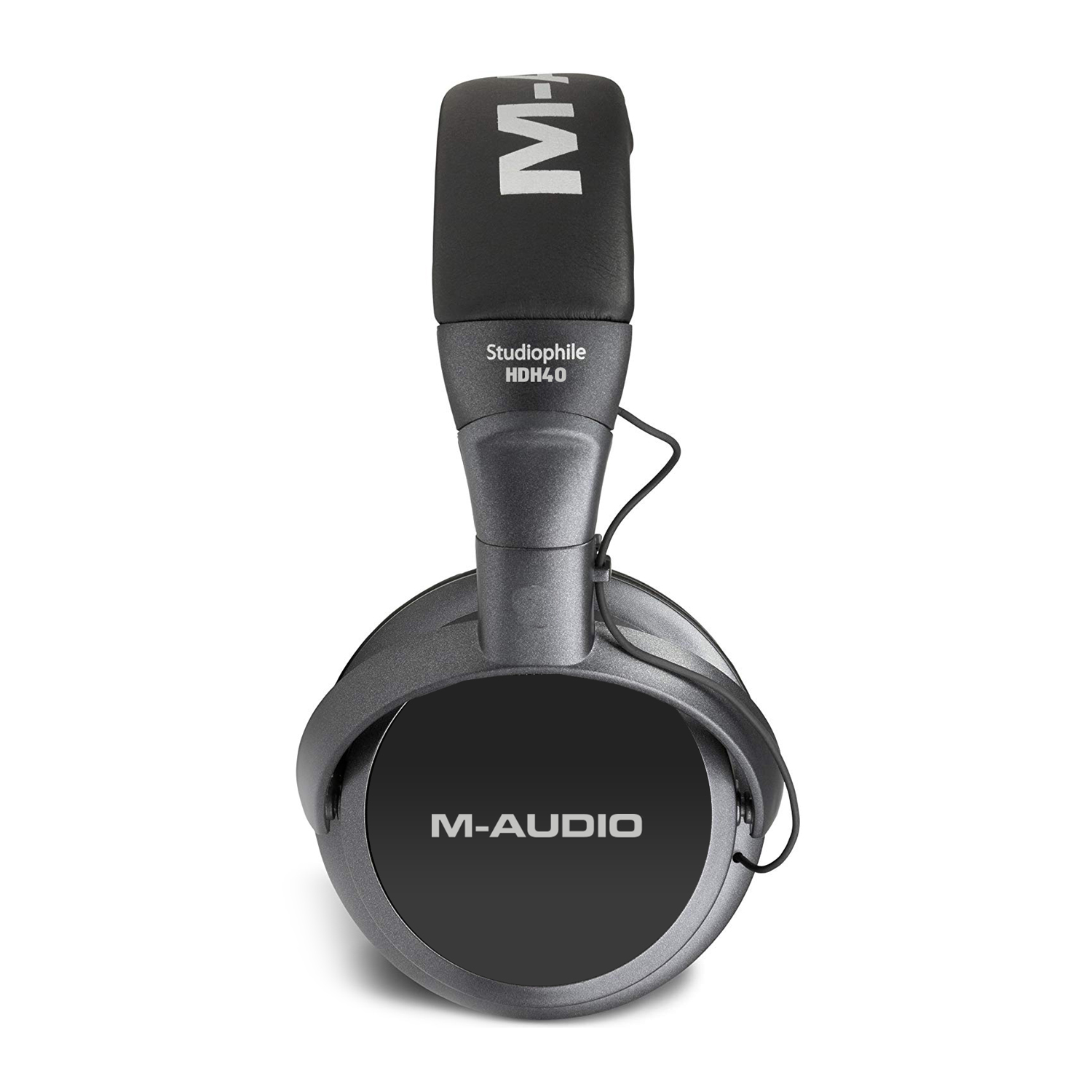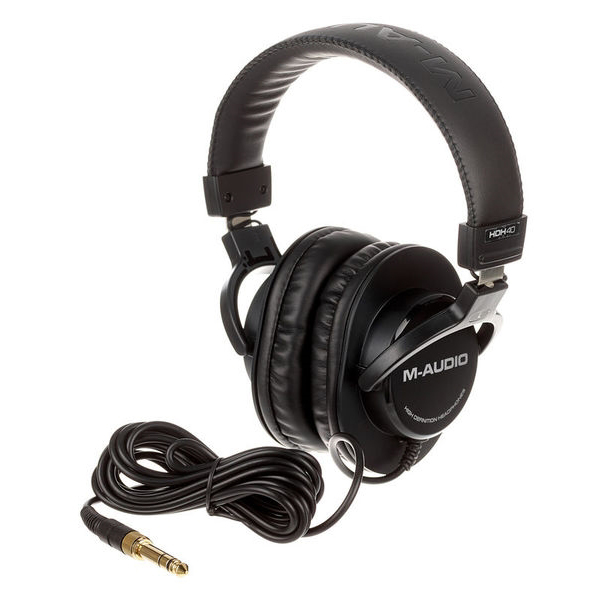 Hear the music. Hone your craft.
Building upon M-Audio's world-class reference monitor technology, the HDH40 high-definition headphones bridge the gap between studio monitor engineering and private audio. Incorporating premium audio components into a rugged, durable design, HDH40 delivers critical sound reproduction and audio isolation for use in professional recording and monitoring environments. The over-the-ear design helps reduce fatigue during extended studio sessions, and the plush padding ensures that the HDH40 stays secured. For music production and listening, the HDH40 headphones deliver purpose-built, high-fidelity sound.
Full-Range Frequency Response
With an expansive 12Hz-24kHz frequency range, there's more than enough frequency range for creating, mixing, or monitoring any project. HDH50 is capable of producing the entire human frequency range, from low bass frequencies to crystal-clear highs, for reliable sound reproduction. Additionally, HDH50 creates an accurate stage-wide stereo image for precise mixing and instrument placement. With HDH50, you get the technology of a close-range monitoring system with the benefits, convenience, and comfort of headphones.
Premium build quality and tuning with 12Hz-24kHz frequency response
Powerful 50mm drivers with neodymium magnets offer an immersive audio experience
Built to last with rugged aluminum and steel construction
Plush leather cushioning with a comfortable over-the-ear design