Behringer EUROLIVE B815 NEO Speaker
DSP-controlled 1,200-Watt 15" PA speaker system with neodymium speakers and integrated mixer.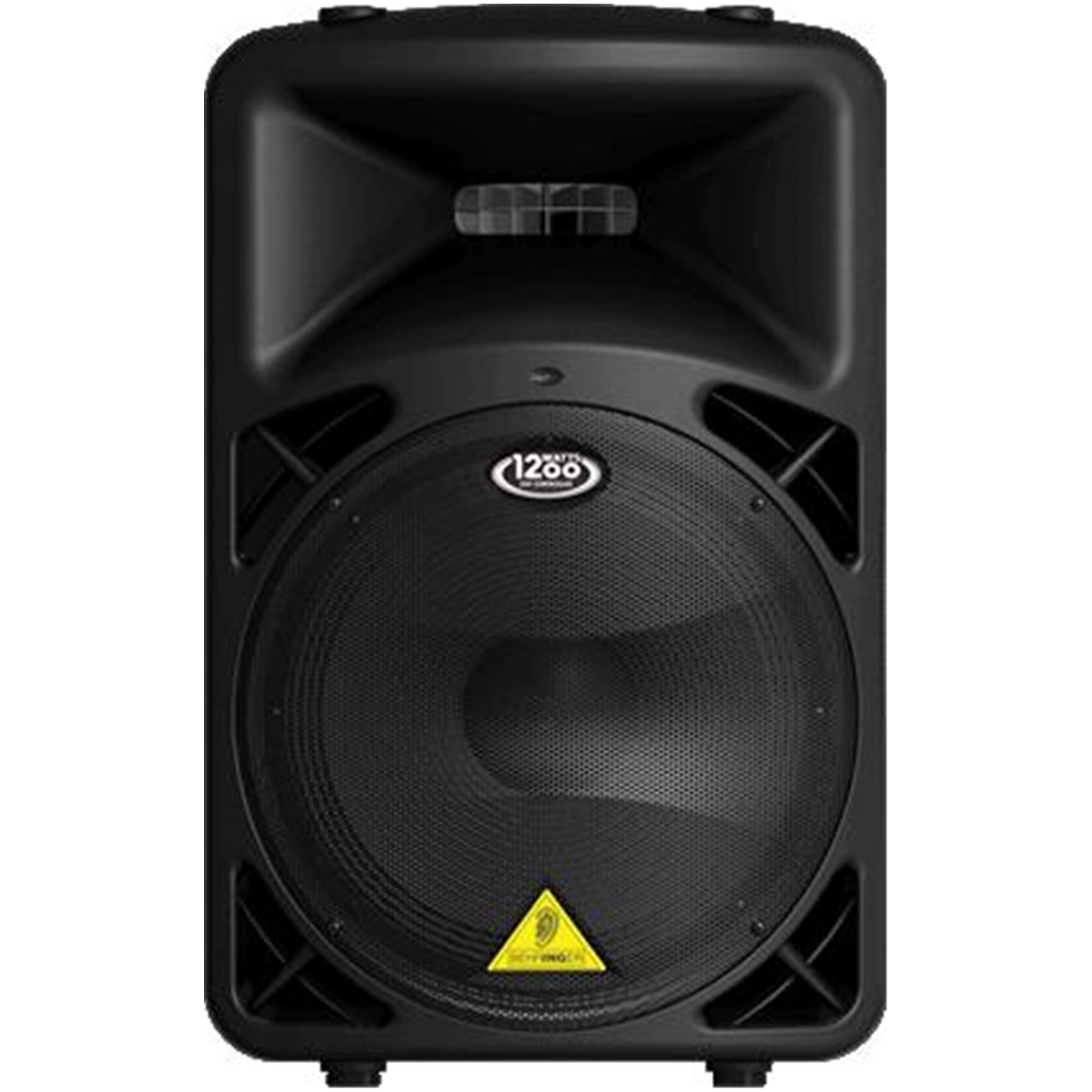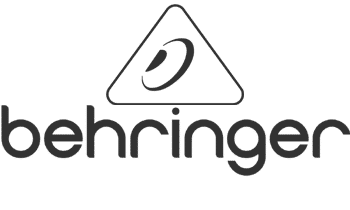 ---
OUT OF STOCK!
---
---
The 15" Behringer EUROLIVE B815NEO 2-way speaker boasts an incredible array of truly professional features. Like the entire EUROLIVE 1,200 NEO series of loudspeakers, the EUROLIVE B815NEO is a brute providing extreme levels of low-end punch, with the kind of high-fidelity definition and clarity typically reserved for much larger systems. This powerful new Behringer speaker system outperforms its predecessor yet it weighs 30% less.

Class-D Works its Magic
What's the secret? The state-of-the-art EUROLIVE B815NEO active loudspeaker is powered by a custom-engineered Class-D amplifier, which drives the low- and high-frequency transducers to their limits without even the slightest hint of distortion. Best of all, Behringer's Class-D amplifiers use switch-mode power supplies, which don't need massive transformers and heat sinks, so they provide a much better power-to-weight ratio than many otheractive systems.

Put simply, the cool-running EUROLIVE B815NEO system is much lighter than its predecessor, making it ultra-easy to transport and set up. The no-compromise design means you get solid punchy bass, along with powerful mids and pristine highs that will keep the party going all night long.

Digital Signal Processing
From the instant the signal enters the EUROLIVE B815NEO system, the digital processor takes over, ensuring the highest possible signal integrity. Much more than just selective EQ enhancement, the 24-bit DSP (Digital Signal Processor) circuitry analyzes the signal and intelligently applies specific filters to actually improve the sound quality. It's like having a tiny sound guy inside each enclosure (with all the best gear), monitoring the input and output signals, dialing in the perfect EQ, and constantly making subtle adjustments to the crossover, compressor/limiter, and more.

Custom-Designed Transducers
The transducer (speaker) is the only part of a sound system you actually hear, so Behringer doesn't cut any corners. They wind their own voice coils, process the paper pulp into cones and even machine the frames and back plates. This enables Behringer to control the quality, and frankly, make better components&mdeash;like the neodymium woofers and 1.75" neodymium titanium diaphragm compression drivers deployed in the EUROLIVE B815NEO loudspeaker.

Power to Spare
Cutting-edge technology and high-fidelity transducers are not all it takes to get your message across"you need power, and lots of it. At the heart of the EUROLIVE B815NEO is a bi-amped 1,200-Watt engine capable of driving the speakers to their very limit, without the slightest hint of distortion. When it comes to pure output power, the EUROLIVE B815NEO loudspeaker will simply blow you away with its massive punch, smooth mids, and articulate top-end.

Instant PA System
With just a single EUROLIVE B815NEO loudspeaker system and one or two dynamic microphones, you can set up an instant sound system. The onboard mixer features a LEVEL control for each input and a dual-band master EQ, complete with an adjustable LOW CUT filter to help eliminate annoying breath pops and mic handling noise. An additional filter, called the CONTOUR, allows you to select SPEECH (for enhanced voice intelligibility), or MUSIC for the broader frequency range required for the high-fidelity reproduction of music. And, if you need more coverage, you can chain together as many as you like via the convenient LINE OUT XLR connector.

Marvelous Monitoring
When laid on its side, the EUROLIVE B815NEO loudspeakers tilt to the ideal angle for onstage monitor wedge applications. Hookup is simple, requiring only a single XLR cable from the monitor send on the mixing console and, of course, power. Additional monitors can be chained together via the XLR LINE OUT jack on the loudspeaker's rear panel.

More Than Just a PA Loudspeaker
The EUROLIVE B815NEO loudspeaker also makes an excellent onstage monitor for keyboards, acoustic guitars, or any line-level instrument for that matter. You can plug your instrument into MIC/LINE 1 and use the MIC/LINE 2 input to connect the monitor signal from the PA mixing console, so that you can also hear the other members of your band. This opens up lots of possibilities.

If you want to use more than two instruments, you will need a submixer to mix down the signals. You will need a special adapter to convert a standard 1/4" TS cable to XLR, or a direct injection box.
Specifications:
High-power 1,200-Watt 2-way PA sound reinforcement speaker system with integrated mixer for live and playback applications
Ultra-compact and lightweight plastic composite material provides excellent sound even at extreme sound pressure levels
Powerful and lightweight 15" neodymium woofer provides incredibly deep bass and acoustic power
Revolutionary Class-D amplifier technology: enormous power, incredible sonic performance
State-of-the-art, 24-bit digital signal processor for ultimate system control:
Digital crossover, phase and time correction for perfect driver alignment plus dual compressor/limiter for total system protection
Digital noise gate, low-cut filter, 2-band EQ, dynamic Contour filter for ultimate sound reproduction
2 Mic/Line inputs (XLR and 1/4" TRS) with individual volume controls and peak LEDs
State-of-the-art 1.75" titanium-diaphragm neodymium compression driver for exceptional high-frequency reproduction
Ultra-wide dispersion and large format exponential/conical horn with multi-cell aperture throat
Additional Line output enables linking of additional speaker systems
Versatile trapezoidal enclosure design allows different positioning: Stand mounting with 35mm pole socket or tilt on its side for use as a floor monitor
Ergonomically shaped handles for easy carrying and setup
Internal switch-mode power supply for noise-free audio, superior transient response, and very low power consumption
High-quality components and exceptionally rugged construction ensure long life
Conceived and designed by BEHRINGER Germany