Behringer Eurolive B215XL 1000W 15" Passive Speaker
Two-Way Passive Loudspeaker with 15" Woofer, 1.75" Compression Driver, and 1000W Peak Power Capacity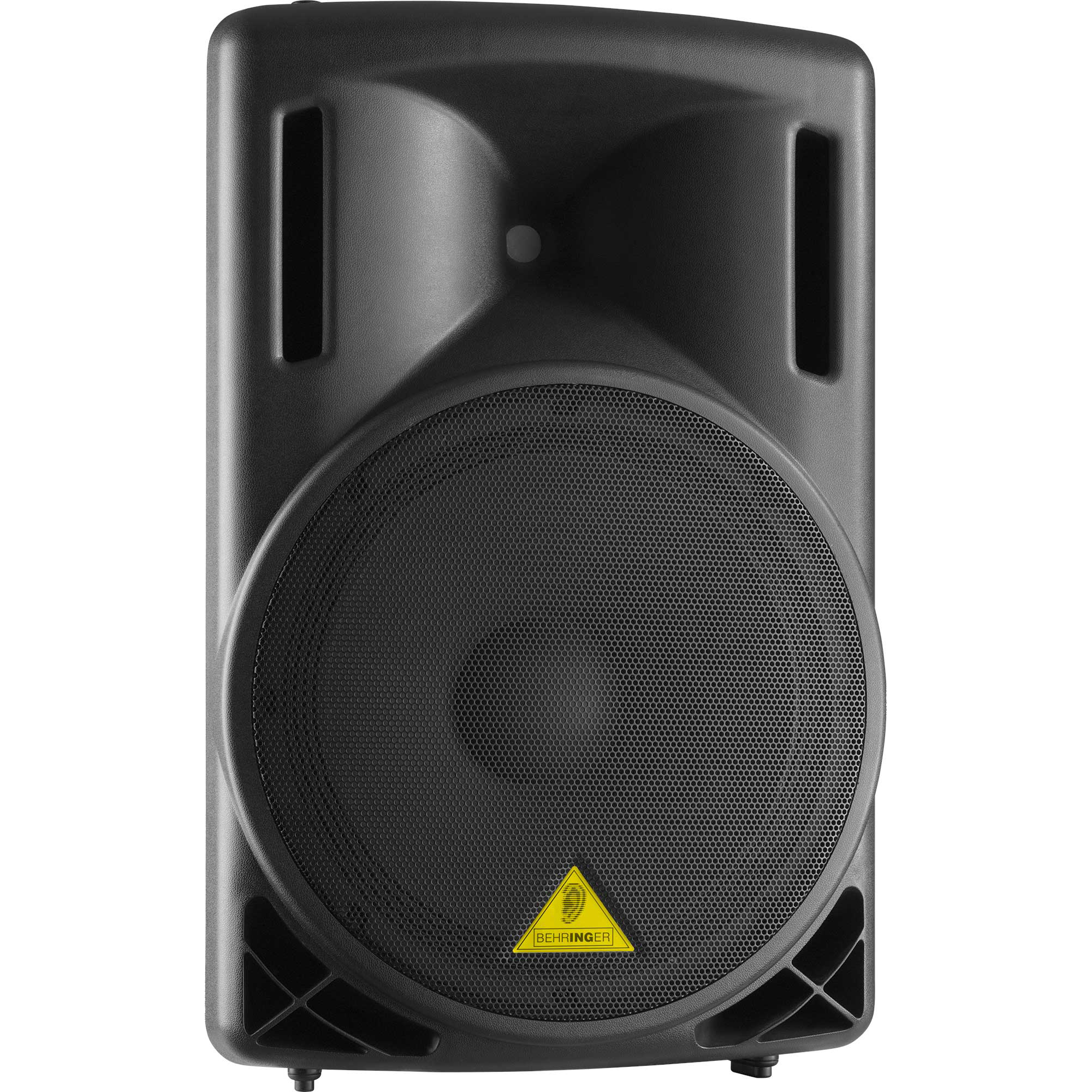 High Power, Low Weight:
The B215XL sports a 15" LF and 1.75" HF drivers for low bass and crisp highs. The B215XL is rated at 250 watts continuous (1,000 watts peak) for big sound in a small size. At under 32 lbs., these speakers are easily transported.
A Lightweight and Powerful Passive Speaker
The Behringer Eurolive B215XL passive PA speaker puts out big sound at a small price. Featuring an impressively low weight and built-in overload protection, the B215XLs pack a punch yet are easy to transport. Thanks to the cabinet design, the B215XL can be laid on its side for use as a stage monitor. And with overload protection technology built-in to prevent distortion, you'll always get a consistent sound from the Behringer Eurolive B215XL speakers.
Built-in Overload Protection:
Behringer's B215XL speakers feature built-in overload protection circuitry to protect your drivers. Even if pushed to the limits, the overload protection will ensure that you're not overpowering either driver for consistent playback and audio quality.
Flexible Applications:
The B215XL has both speakON and 1/4" speaker inputs, wired in parallel so you can daisy-chain another speaker. You can pole mount the speaker for use as a main speaker, or its wedge design lets you use it as a stage monitor as well.
Huge power-to-weight ratio for a powerful yet easily transportable PA
Built-in overload protection optimizes audio quality
Ergonomically shaped handles for easy transport
Angled design allows it to be used as a stage monitor
Custom drivers designed and built by Behringer