Akai Professional MIDImix MIDI Control Surface
Portable DAW Controller for Ableton Live with 9 Faders, 24 Control Knobs, and Bank, Mute, Solo, and Record Arm Buttons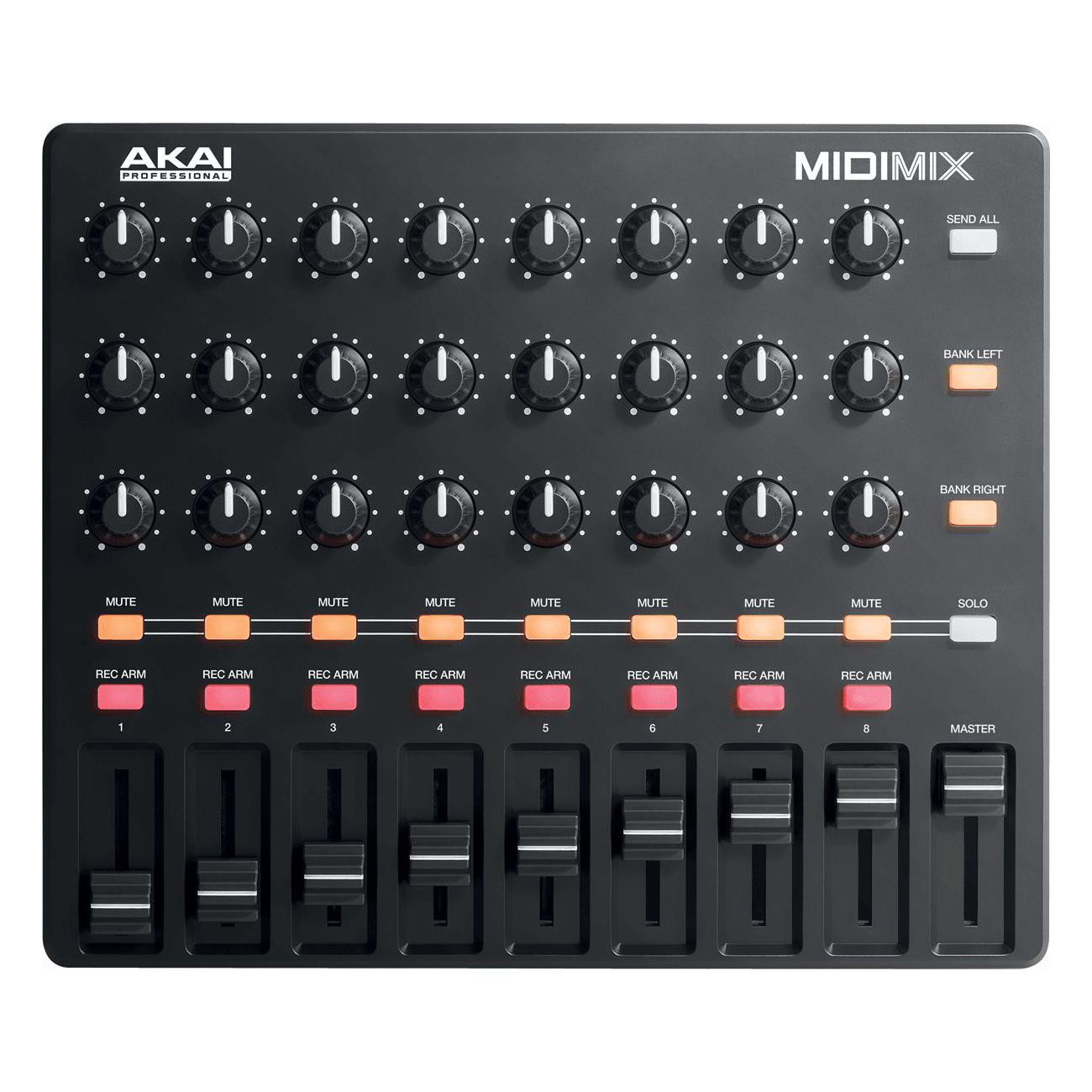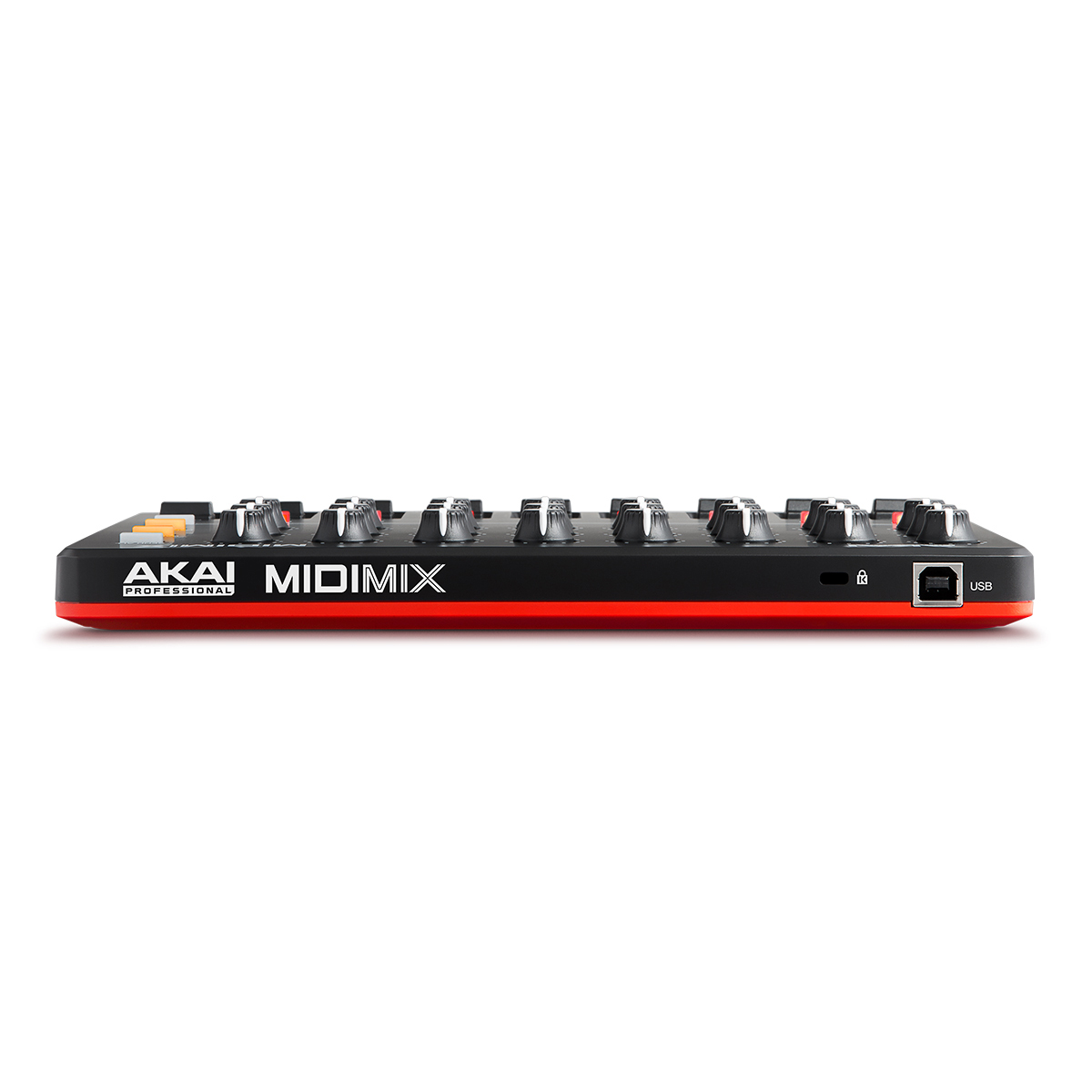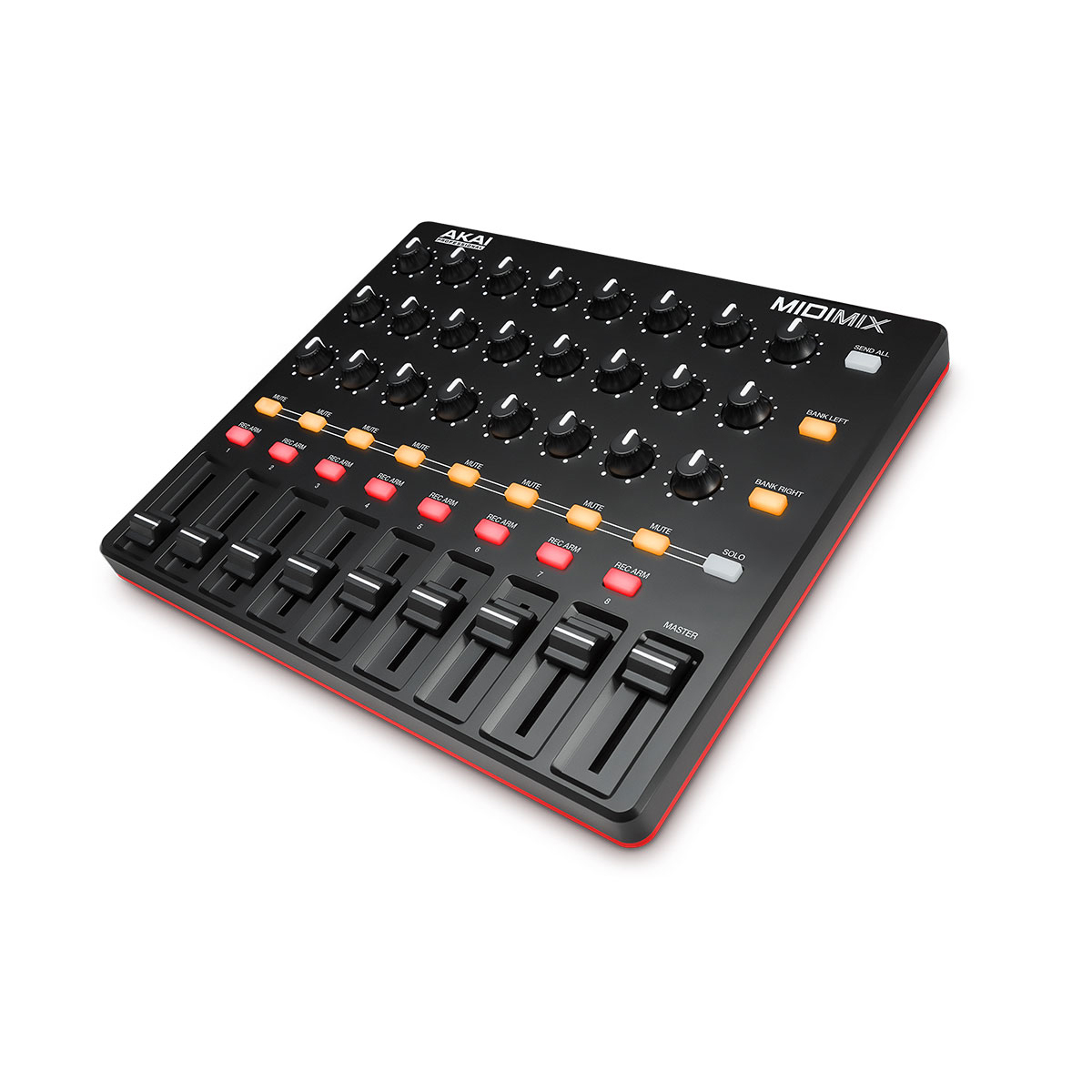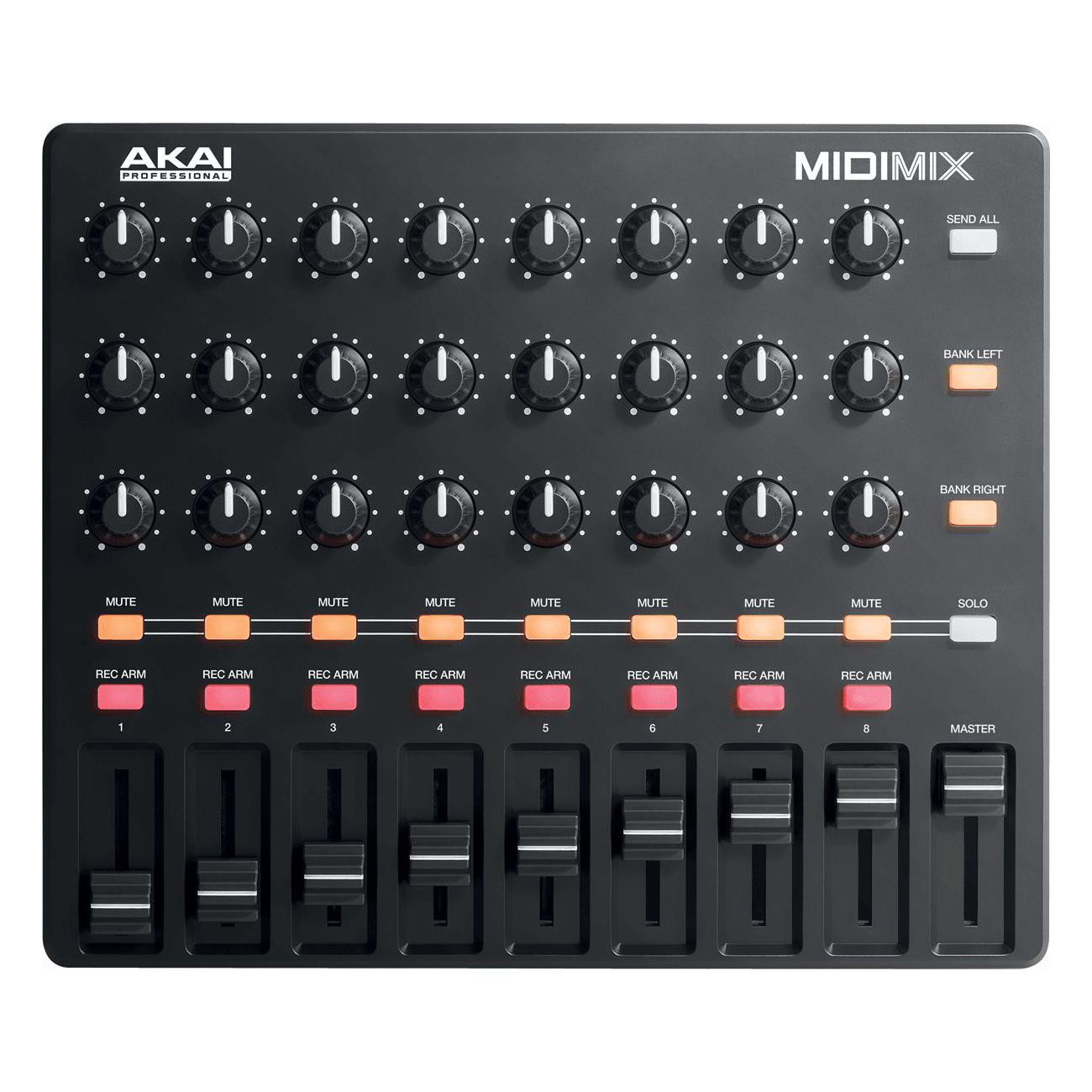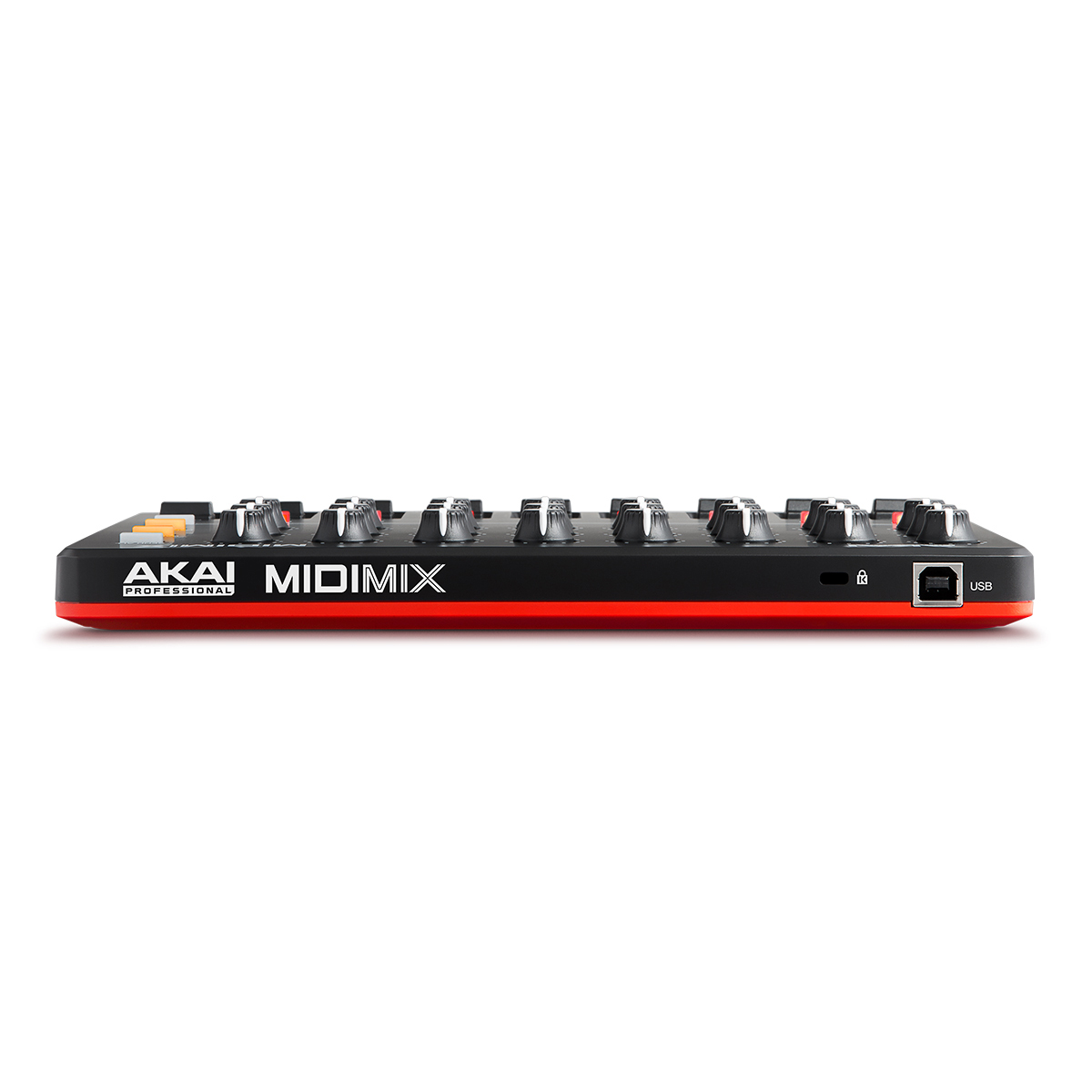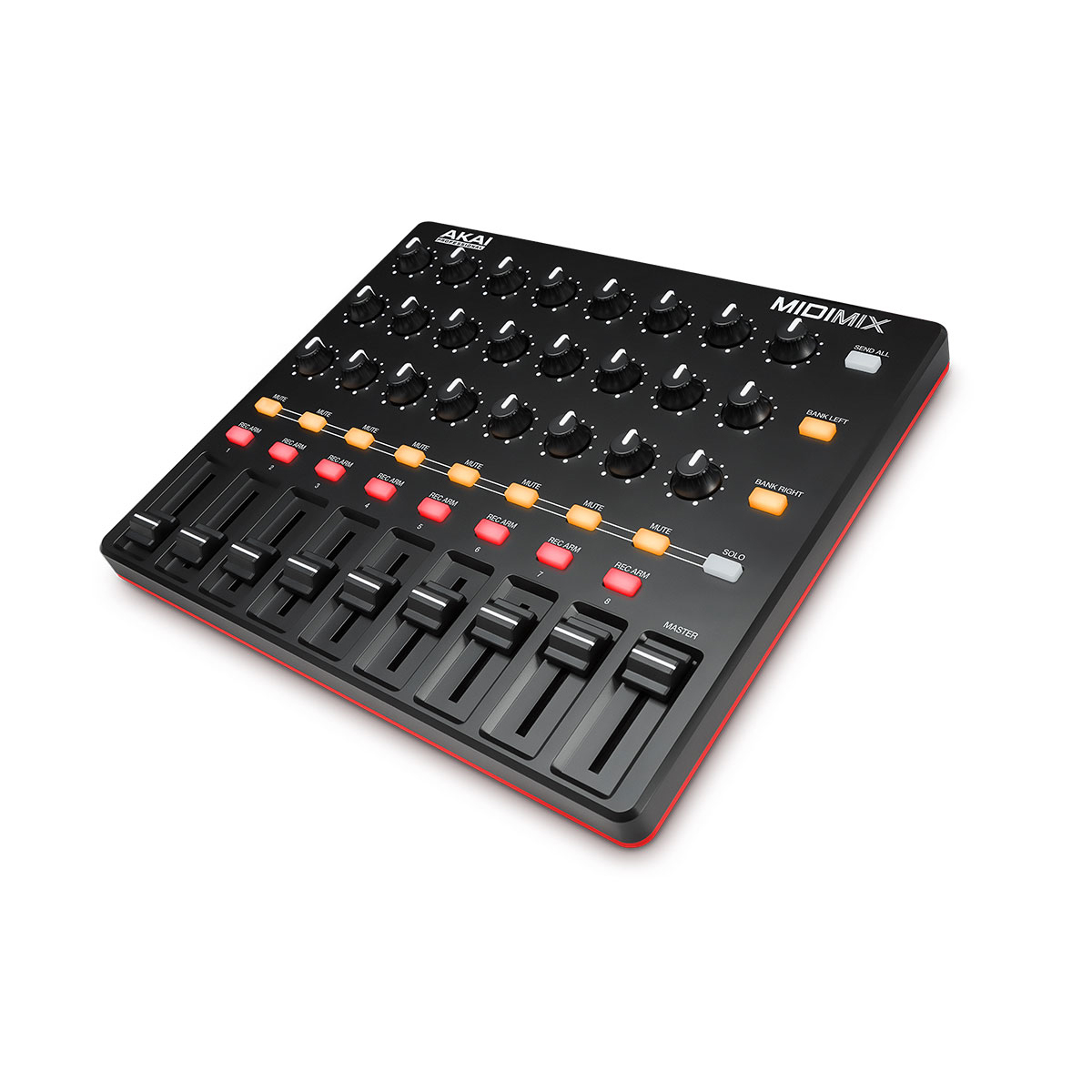 Total Mixing Performance in a Portable Package
Make the most of your on-the-go mixing sessions with the MIDImix portable DAW controller from Akai Professional. Sporting a familiar layout of faders, multi-functional knobs, and buttons for bank, mute, solo, and record arm functions, the MIDImix gives you complete, uncomplicated mastery over mixing and processing in Ableton Live (or any other DAW). The coolest thing about this phenomenal compact control surface; however, is its SEND ALL feature, which syncs your DAW's settings with the controls on the MIDImix. This means that picking up where you left off is as easy as pushing a button.When portability is a concern, the lightweight Akai Professional MIDImix is exactly what you need to create great mixes!
Plug-and-play setup provides control with the ease you need
Performers and producers of every niche find the Akai Professional MIDImix to be a streamlined, easy-to-use, ultra-portable Ableton Live controller. Designed specifically to work with Ableton Live, you'll enjoy plug-and-play setup for creation, recording, and shows. Simply plug it into your computer and launch Ableton — whether you're an experienced electronic musician or a novice to the concept, the compact design, natural workflow, and seamless 1-to-1 integration mean you'll be making music with Ableton and the MIDImix in no time.
SEND ALL feature saves time and eliminates frustration
Have you ever worked on a mix, went to bed, then wanted to pick up where you left off when you woke up? Did your DAW forget where your control surface's buttons and faders were? The Akai Professional MIDImix portable DAW controller makes this scenario a thing of the past, thanks to its revolutionary SEND ALL feature. Just hit the SEND ALL button, and the MIDImix syncs your DAW's settings with the controls on the MIDImix. No more of those irritating instances when your buttons and faders don't match with your software, leaving you to wiggle or move everything until your DAW figures out where the physical controls are. Talk about a time (and sanity) saver!
Perfect portability for producers and performers
The Akai Professional MIDImix portable DAW controller's compact design makes it perfect for mobile performers and studio producers alike. Set up your scenes and set list at home, throw it in your backpack along with your laptop, and you're ready for the gig. USB power means that you'll never forget a power supply, and with the plug-and-play integration you'll be set up and ready to perform in seconds.
MIDI mixer to control Ableton Live, or virtually any other DAW
8 individual line faders, 1 master fader
24 multi-functional knobs, arranged 3 per channel
8 buttons arranged in 2 banks provide mute and solo control for each channel
Send all mixer controls to your DAW with a single button press
1-to-1 integration with Ableton Live