Behringer X-touch one
Universal Control Surface with Touch-Sensitive Motor Fader and LCD Scribble Strip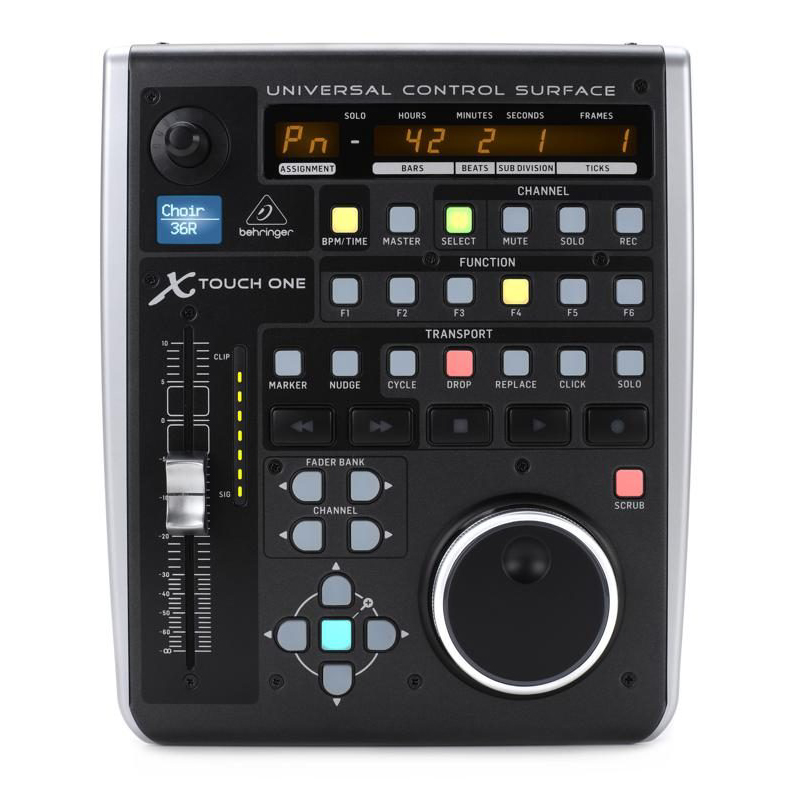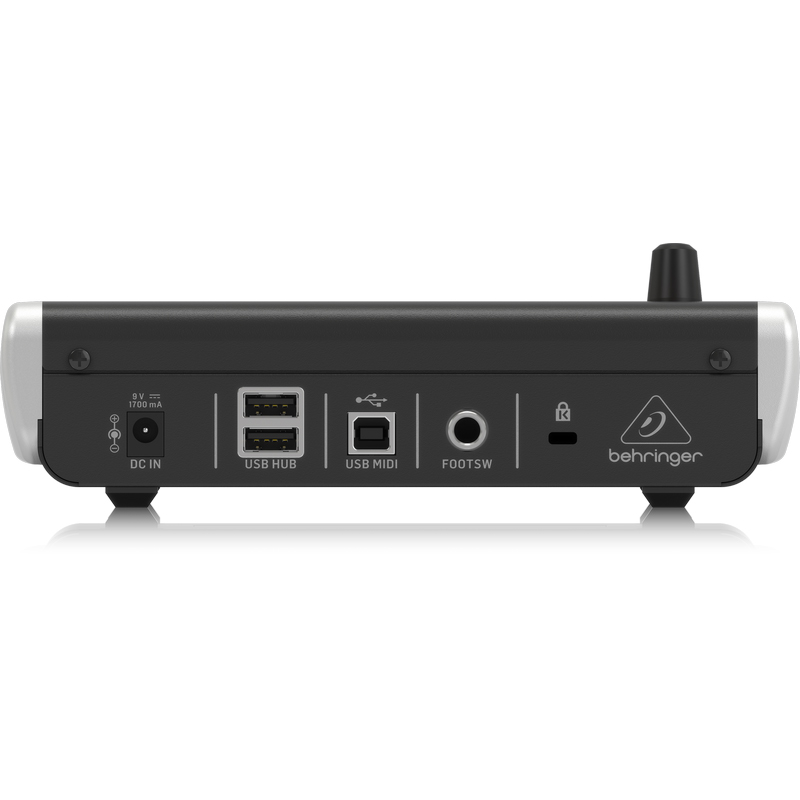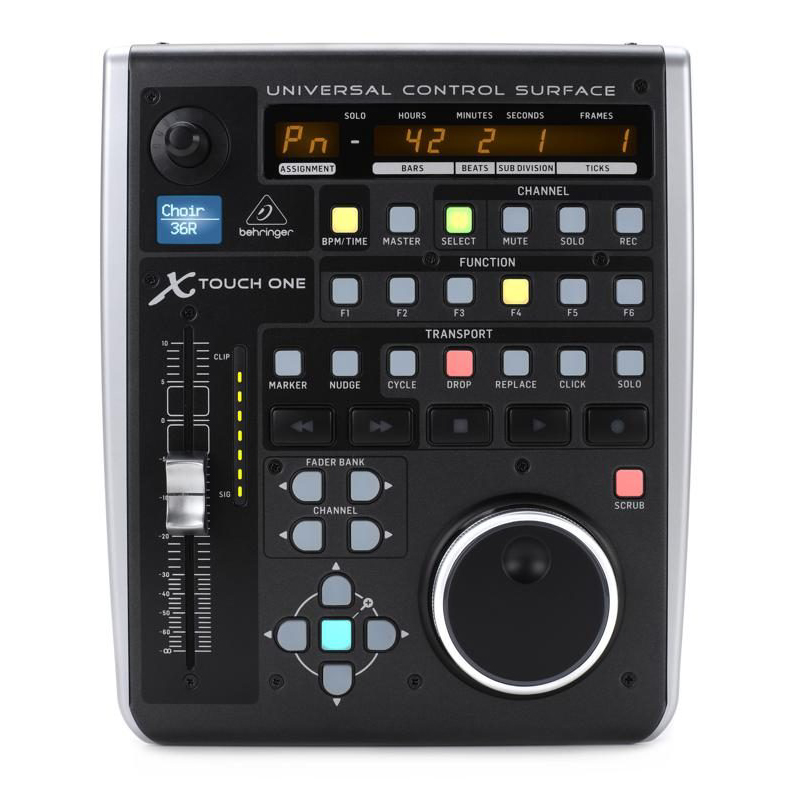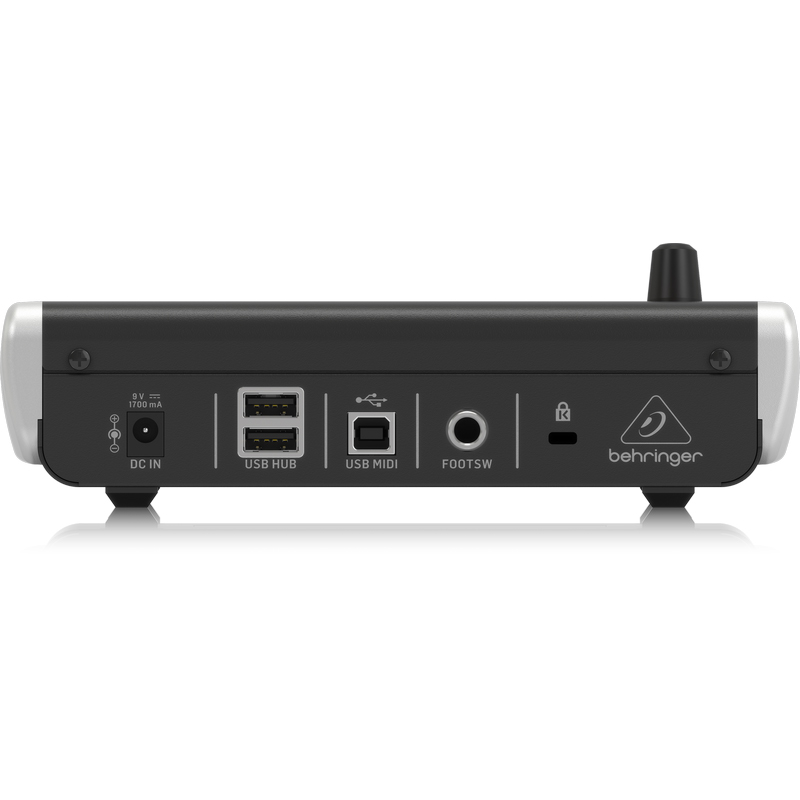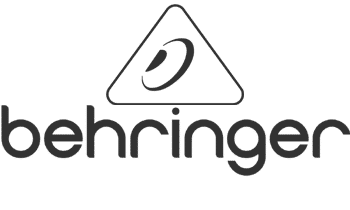 ---
$222
PRICE DROPPED FROM $299
---
---
---
Universal Control Surface with Touch-Sensitive Motor Fader and LCD Scribble Strip
DAW Control Surface with 1 Touch-sensitive Motorized Fader, Rotary Encoder, Scribble Strip, and 34 Illuminated Buttons
Compact Control Surface with Universal Compatibility
A control surface like the Behringer X-Touch One is a great way to take command of your mix. Writing automation is easy with its touch-sensitive motorized fader. A rotary encoder and 34 illuminated buttons provide direct access to key functions. An LCD scribble strip and 8-segment LED meter give you a birds-eye view of your project. You also get a large jog wheel and tape-style transport controls for easy navigation of your DAW. Compatibility isn't an issue for the X-Touch One — it supports HUI and Mackie Control protocols with presets for every major DAW. Thanks to the X-Touch One, you'll never have to mix with a keyboard and mouse again.
Supports HUI and Mackie Control for near-universal compatibility
You need a control surface that allows you to make high-precision changes to your DAW, instruments, and effects with a minimum of hassle. The X-Touch One supports HUI and Mackie Control protocols to work with virtually any professional audio production software imaginable. As soon as you take the X-Touch One out of its box, you can plug into a spare USB port and start tweaking — no setup required. Beyond that, you also get a 2-port powered USB hub for connecting additional controllers.
Touch-sensitive motorized fader allows for precise, dynamic control
Getting your hands on faders has always been the preferred way to mix. That's why the X-Touch One boasts a fully automated and touch-sensitive 100mm motorized fader that responds to your every movement with amazing accuracy. With the X-Touch One control surface, all the automation you write is reflected in the movements of the fader in real time, in perfect sync with your DAW. You'll never have to adjust a fade to match its on-screen value, giving you the feel of mixing through a real console.
Easy to find any parameter — and tweak it fast
The X-Touch One's rotary control with LED-collar, in addition to its 34 illuminated buttons and LCD scribble strip, give you immediate visual feedback of your parameters. Just by looking at the X-Touch One, you'll know if a channel is muted or soloed or where your levels are as you make changes during recording or mixing. You'll be able to navigate to any track you need in seconds, even when you're working with high track counts. With the X-Touch One, you'll be able to arm a track and adjust panning at the same time. Try doing that with a keyboard and mouse!
Comprehensive control surface for your DAW
Touch-sensitive 100mm motorized fader allows for precise, dynamic control
Mackie Control and HUI modes for seamless integration with a plethora of music production software
Rotary control with LED-collar and illuminated buttons for on-the-fly adjustments
Smooth jog wheel makes it easy to navigate your session or other creative control
Color-coded LCD scribble strip makes it easy to identify any track
Pre-configured control elements for instant operation out of the box
2-port powered USB hub for connecting external devices such as keyboard controllers and dongles
Footswitch connector provides external remote control