Zoom H8 8-input Handy Recorder
24-bit/96kHz, 12-track Field Recording System and USB Audio Interface with 2 XLR/TRS Combination Inputs, 4 XLR Inputs, 4 Microphone Preamps with +12/+24/+48V Phantom Power, Included XY Microphone Attachment, and Included Software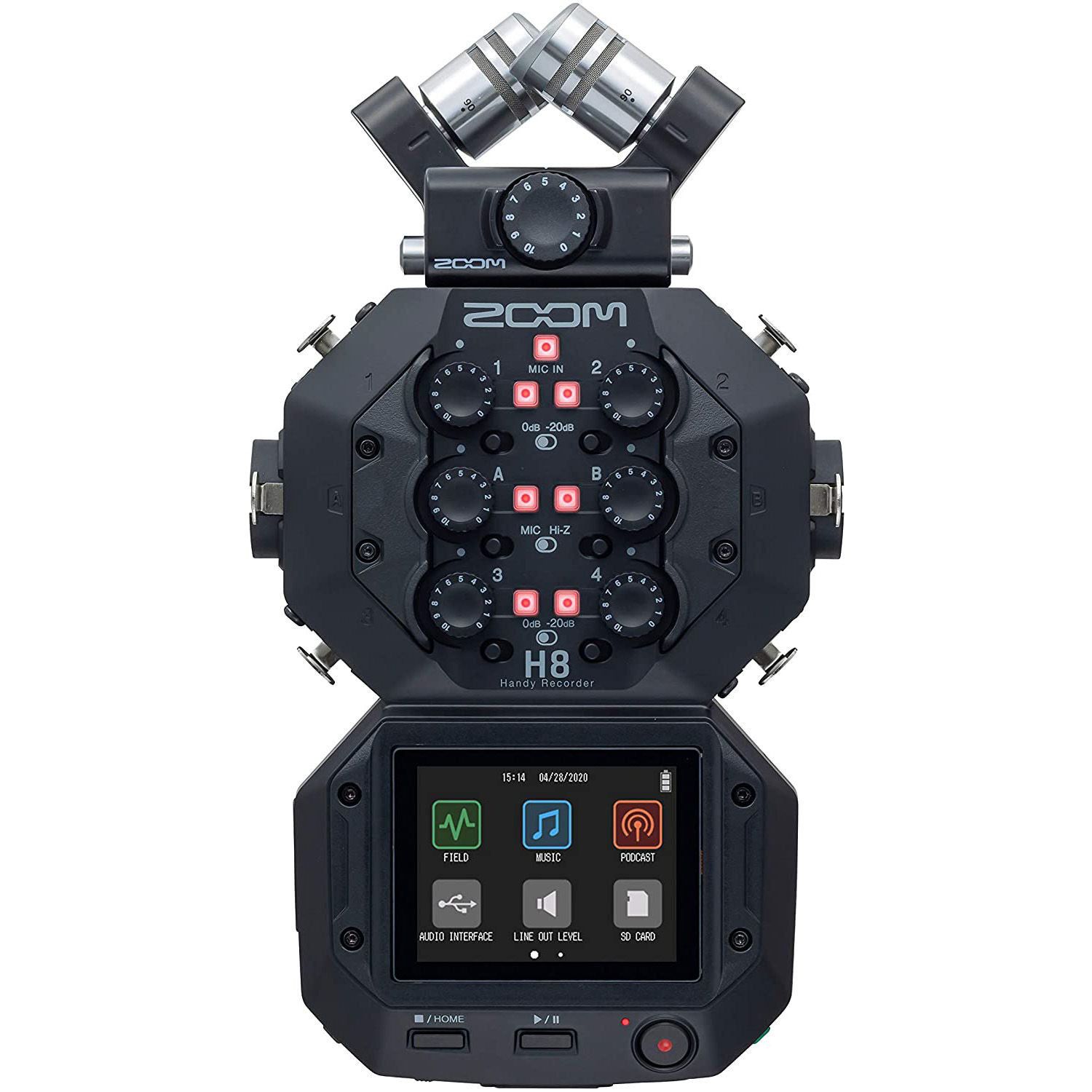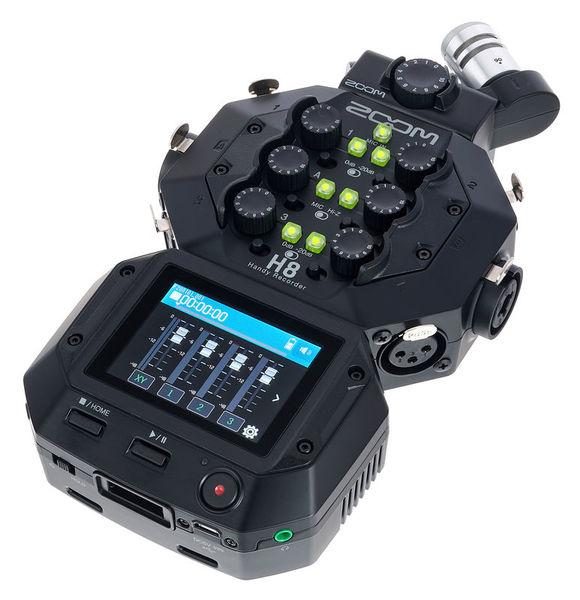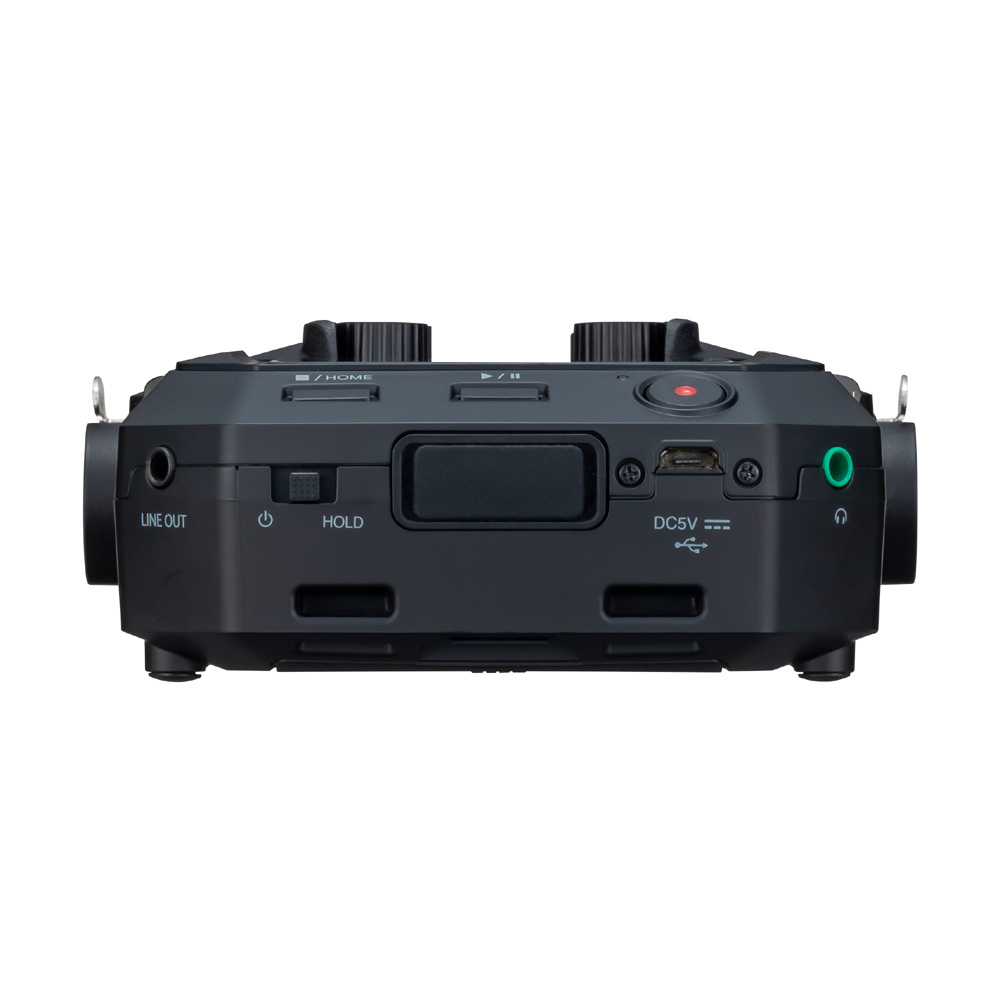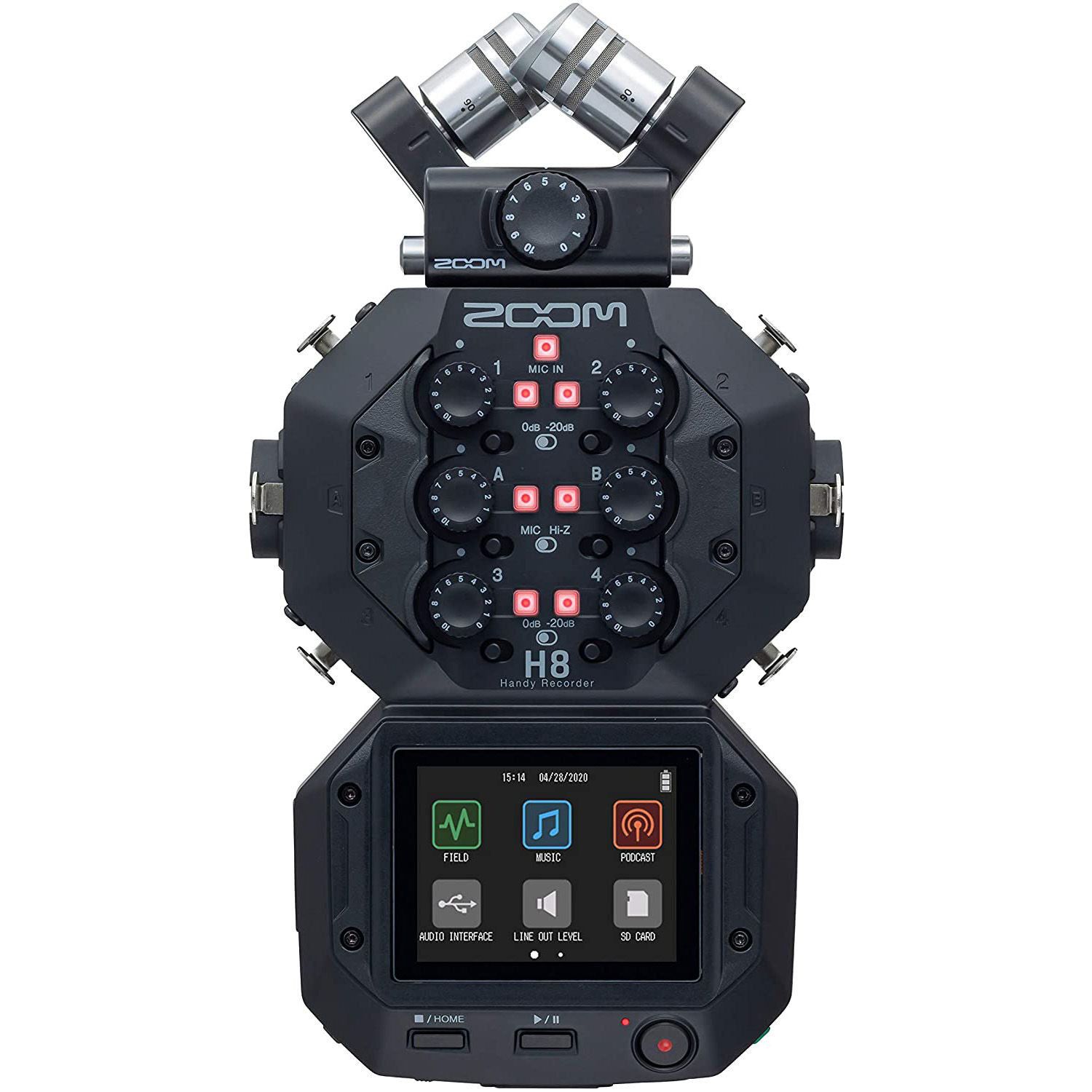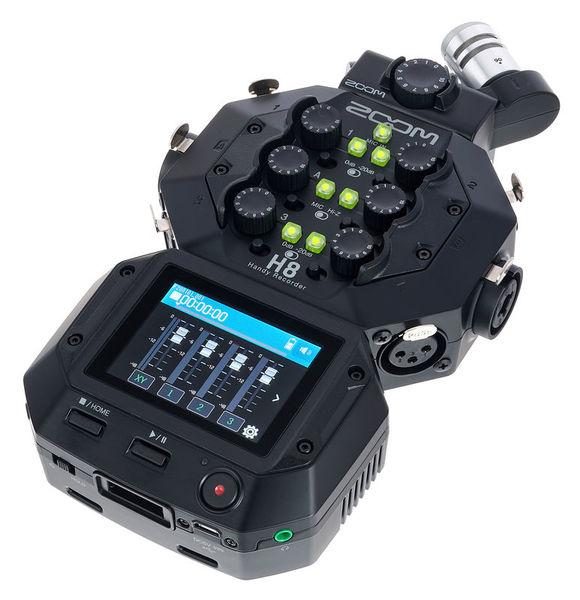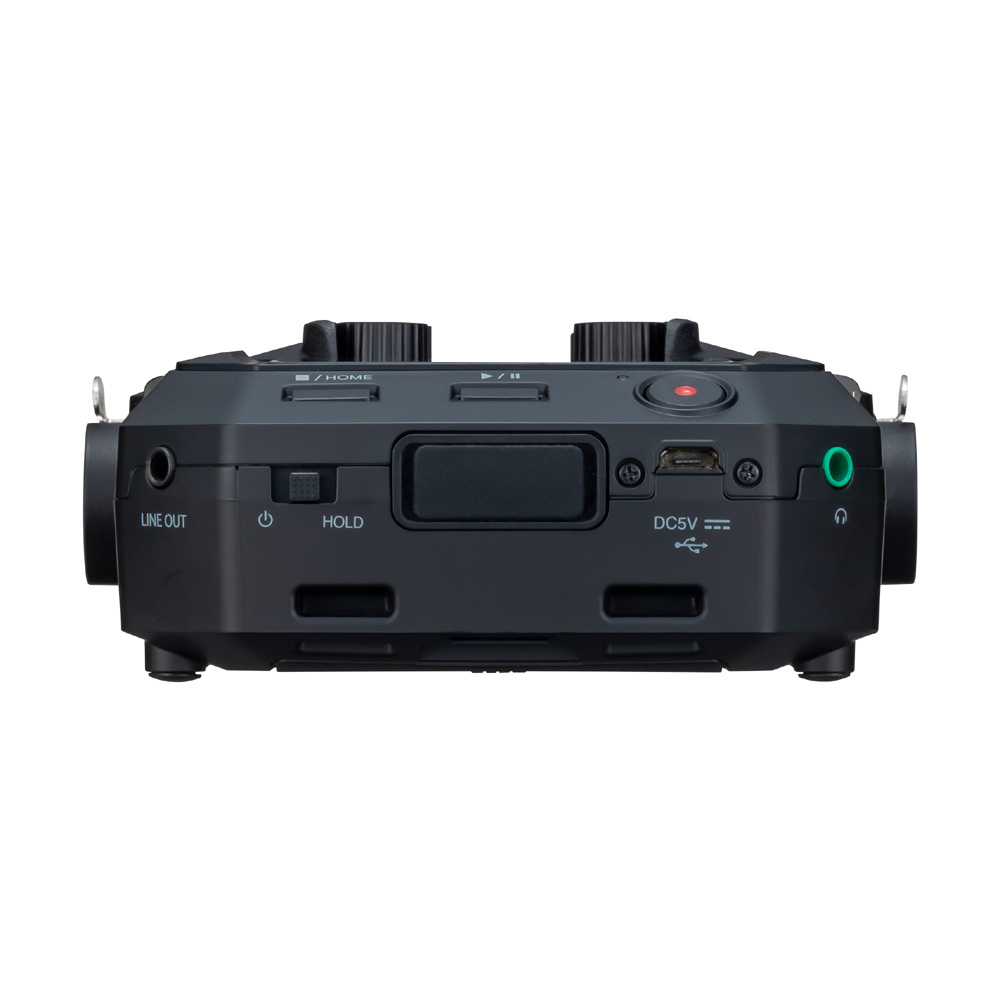 The Most Impressive Handy Recorder Yet
The Zoom H8 Handy Recorder represents the next step forward in portable recording technology. Boasting four XLR inputs, two XLR/TRS inputs, and ultra-clear microphone preamps, the H8 can capture high-quality audio from almost any source. Like its predecessor, the H8 features an XY mic module and Zoom's interchangeable capsule system. You can swap out microphone arrays and add extra inputs with optional modules. It records up to 12 tracks in crystal clear 24-bit/96kHz audio resolution, so your listeners feel like they're right there with you. And to top it all off, the Zoom H8 12-track Handy Recorder doubles as a USB audio interface for recording straight into a DAW. Built for podcasters, sound designers, and musicians, the Zoom H8 could be the last hand-held recorder you ever need.
There's an app for that
The Zoom H8 is built to be the perfect tool for content creators of all kinds. To do that, Zoom loaded the H8 with apps for three major branches of recording they are: the Podcast App, Music App, and Field App. Each app features customized controls and displays to better suit your workflow. From Foley artists to podcasters to musicians, the H8 has an app to fit your needs.
The Podcast App
Switch on the Podcast App, and the H8 changes into a mobile podcast production studio. Use the four Sound Pads to trigger your intro music, advertisements, special effects, and any other sound bytes your podcast regularly uses. It comes with 13 pre-loaded sounds, but you can load any sound effect you want onto your SD card. The Podcast App accommodates a maximum of four microphones at once and records a separate track for each input.
The Music App
In the Music App, you can record, process, and mix entire songs. The home screen consists of labeled meters and faders for each input. Simply tap a track that you want to adjust, and you'll be taken to a new screen with a 3-band EQ, a panning knob, and a send level control. Tap on the effects section, and you get access to each patch consisting of 3 adjustable effects. And if that's not enough tonal versatility, use Zoom's Guitar Lab software via the USB output to gain access to extra effects.
The Field App
For on-location recording and sound design, use the Field App. It has large meters for at-a-glance monitoring of every sound source. It gives you quick access to useful tools like compression, low-cut filters, and adjustable phantom power. Finally, click the General menu to access other recorded projects and saved settings. and if you add the BTA-1 Bluetooth adapter to your H8, you can use the free iOS Control App to monitor your levels and record audio from a distance.
Use it as a USB interface
The H8 isn't just a great option for recording, it doubles as a bona fide USB audio interface for conferencing, livestreaming, and old-fashioned recording. For livestreaming and video conferencing, We recommends you use the Stereo Interface mode.
All-in-one mobile recording solution with 12 tracks
4 XLR inputs accommodate most microphones
2 XLR/TRS combination inputs allow you to connect line level devices like guitars and basses
Microphone preamps and phantom power ((+12/+24/+48V) accommodate most analog connections
Capsule System 2.0 modular input connection lets you attach extra onboard mics or additional input jacks
Shockmounted XYH-6 XY stereo microphone module included
Podcast App puts 4 customizable sound pads at your fingertips
Music App gives you control over EQ, compression, effects, and panning
Field App provides at-a-glance monitoring an quick access to other controls
Backup-record prevents unexpected audio spikes from clipping your inputs and trashing your takes
Simultaneously records a second -12dB stereo track to provide a backup in case your original track distorts
Auto-record function starts recording as soon as the input crosses a certain volume threshold
Built-in effects make your recordings sound impeccable
Stereo/Multitrack USB recording modes let you tailor your H8 to your needs
Full-color LCD touchscreen makes navigation easy
Records on SD, SDHC, and SDXC cards up to 512GB in size
Locking connectors prevent unwanted disconnections
Records for up to 20 hours with just 4 AA batteries