Zoom H4n Pro Handy Recorder - Black
24-bit/96kHz Field Recorder and 2x2 USB Audio Interface with Onboard XY Mics, Stereo, M-S, and 4-channel Modes, Onboard FX, and Included Software - Black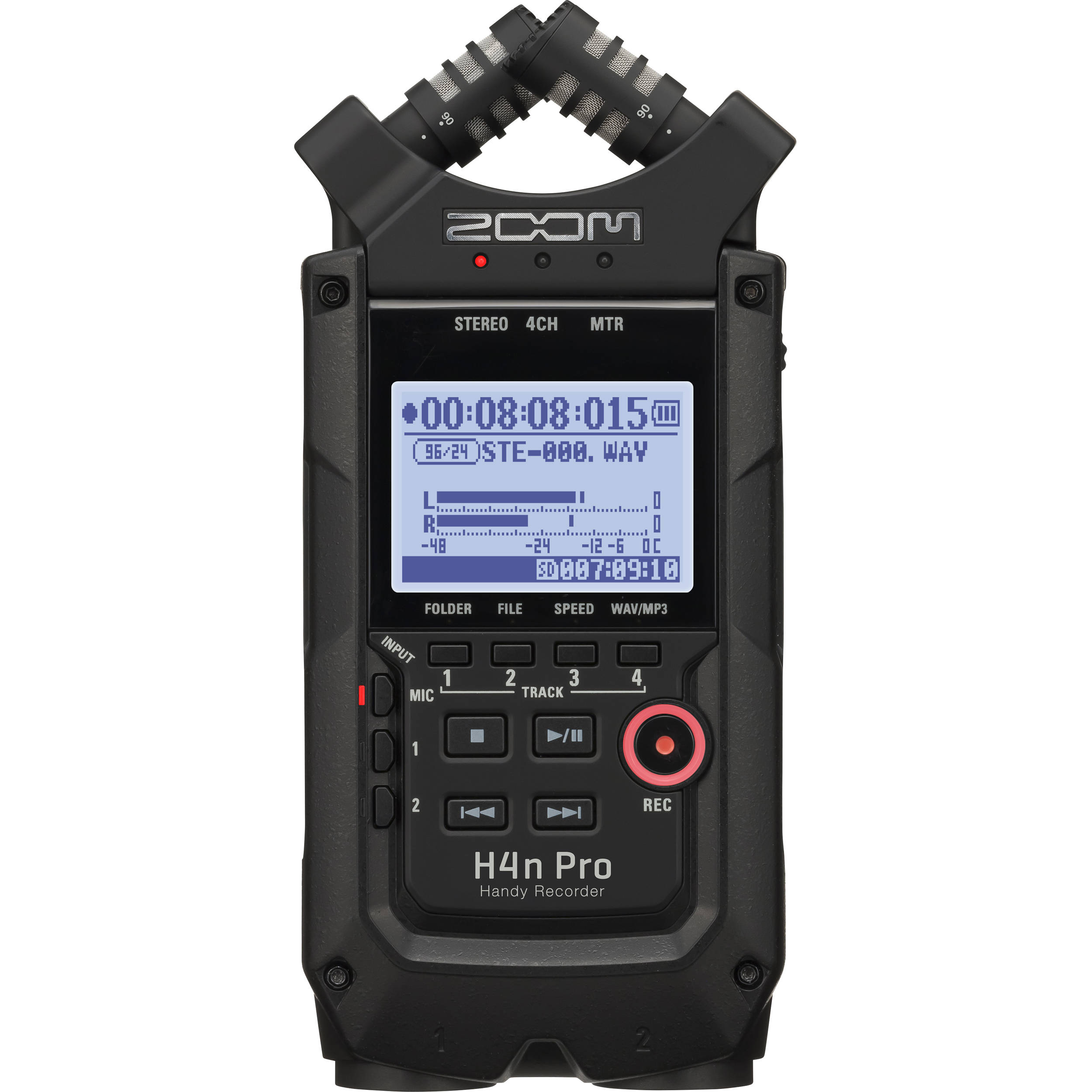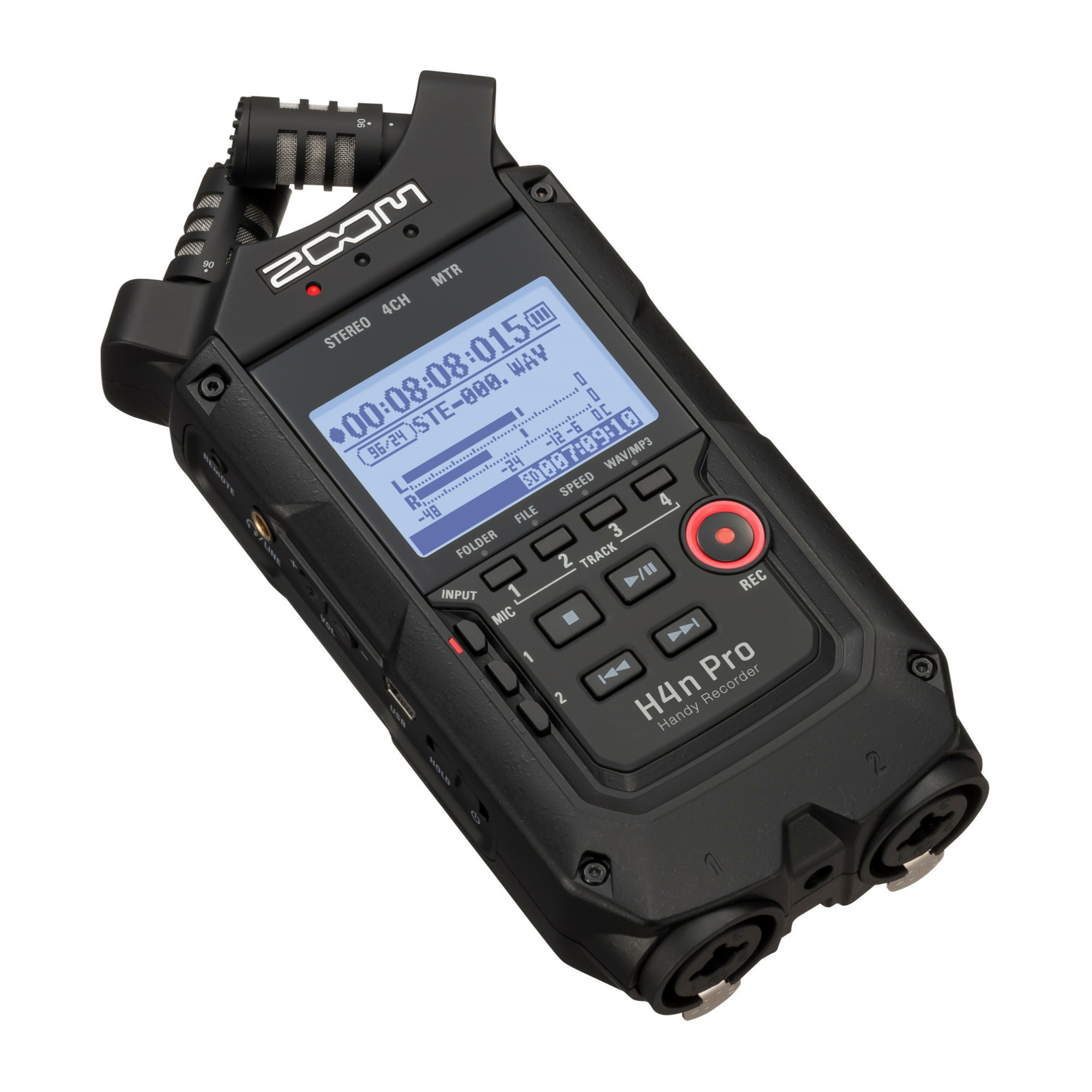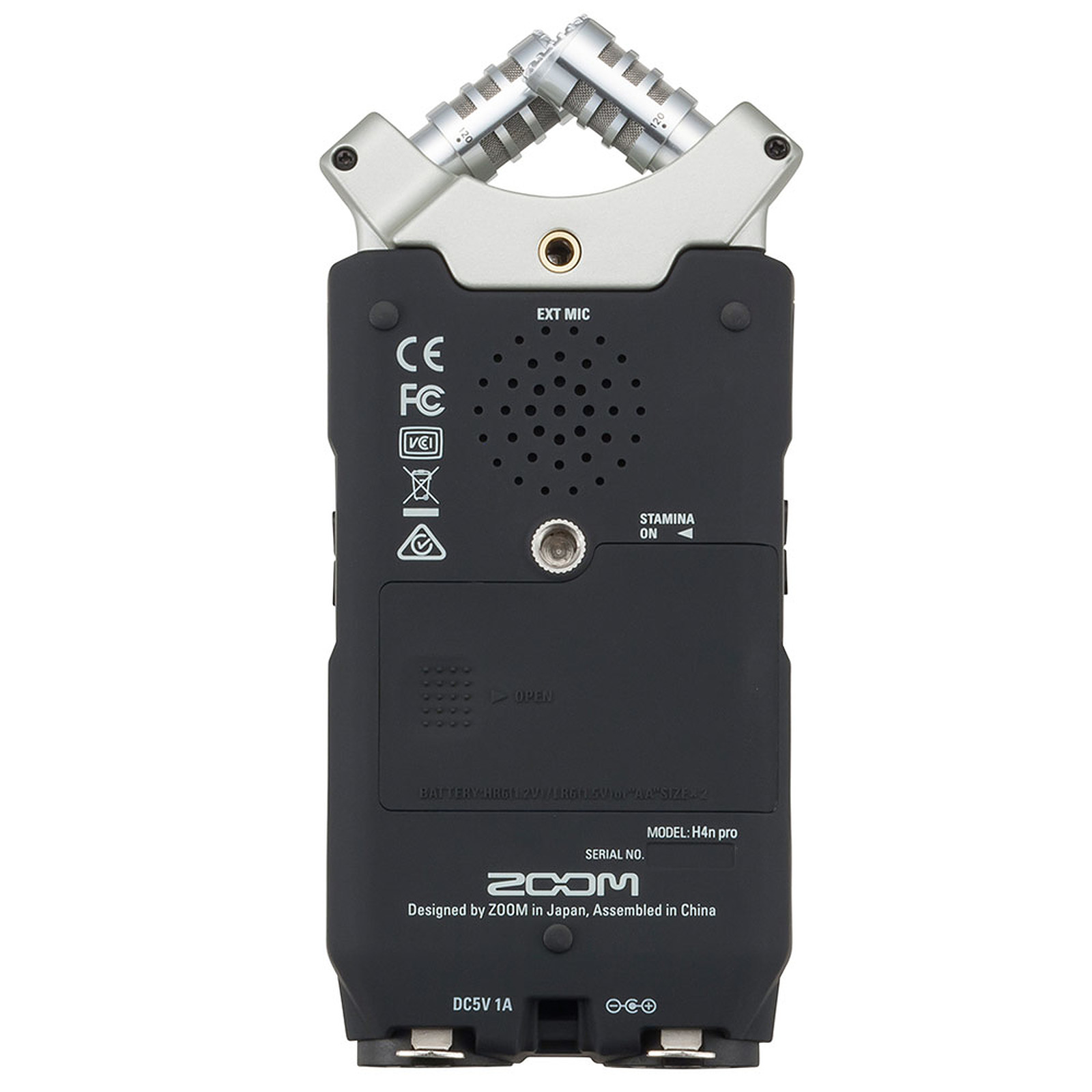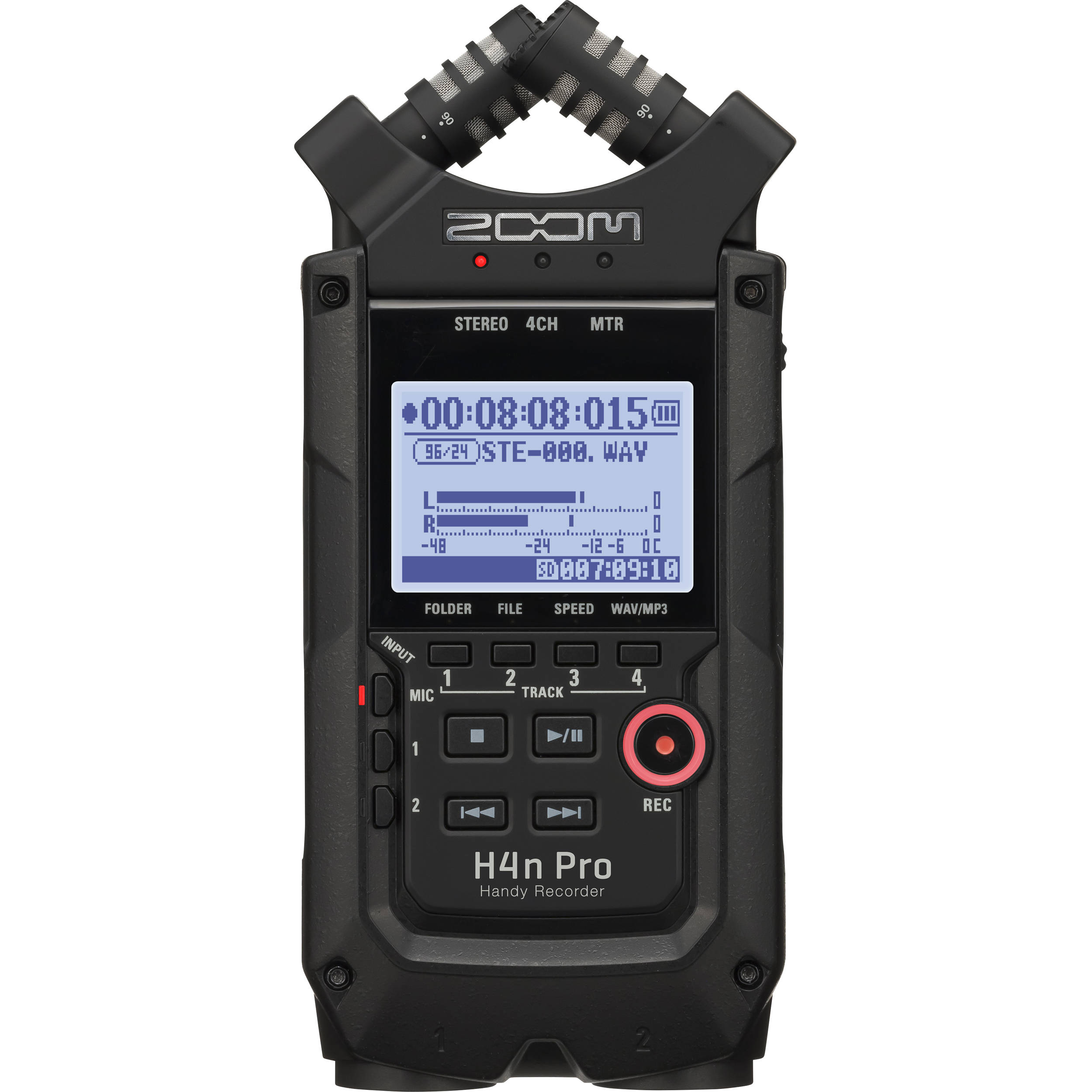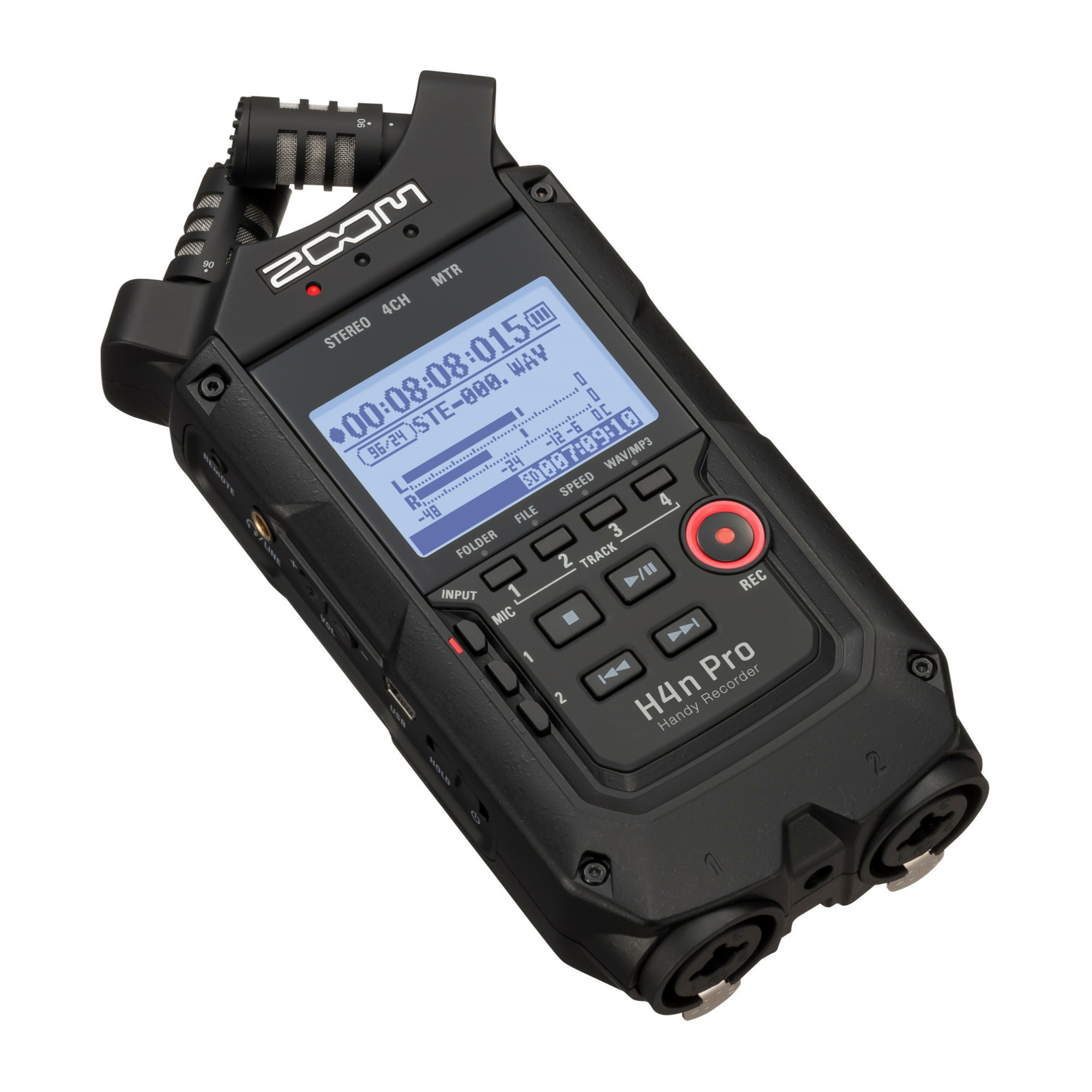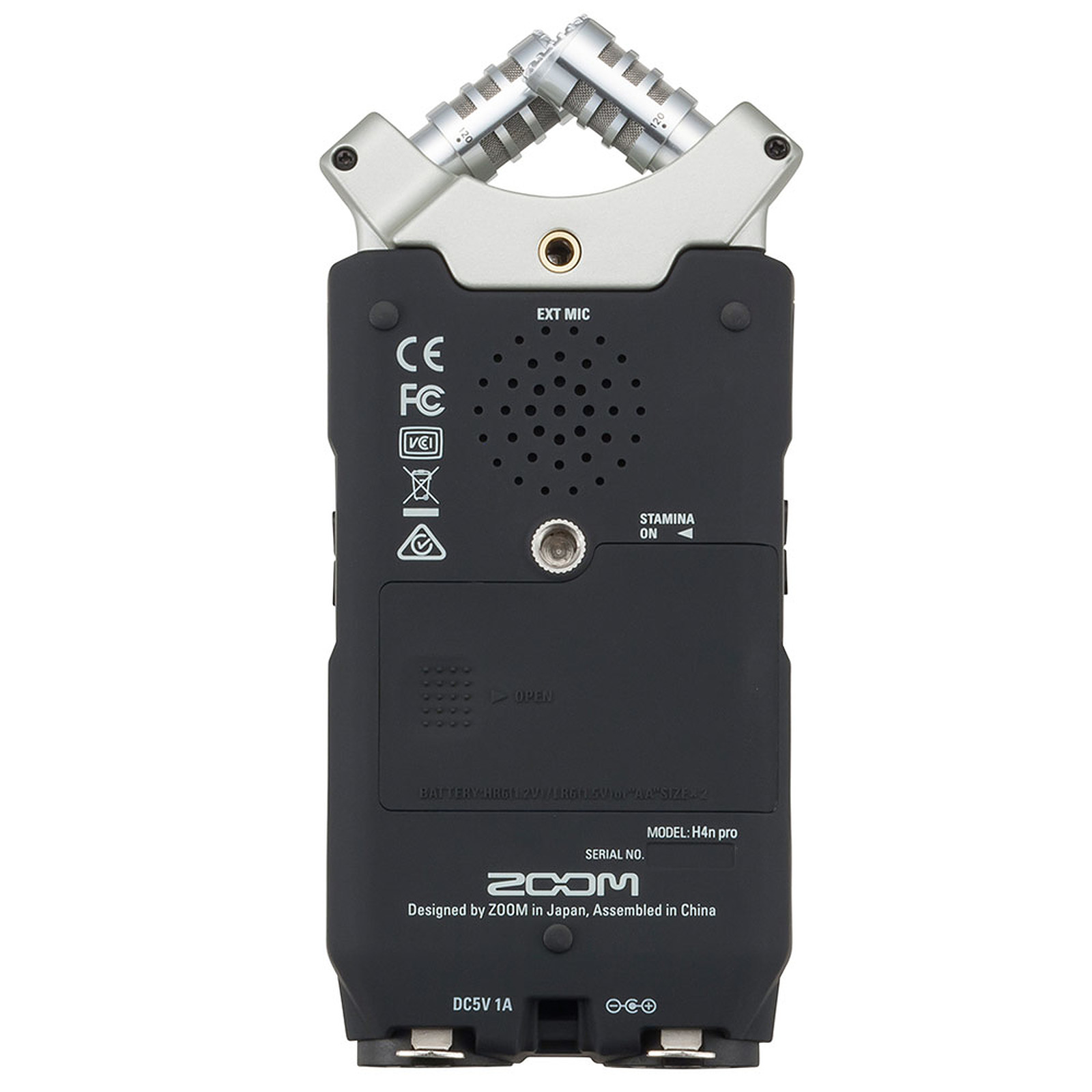 Capture Location Sound Like a Pro
Zoom's Handy Recorders set the standard for portable field recording devices. Now Zoom raises the bar again with the H4n Pro. The H4n Pro's state-of-the-art XY mics, natural-sounding preamps, and ultra-low noise floor let you record everything with stunning realism, from the roar of a rocket to the drop of a pin. With its locking XLR/TRS connectors, the H4n Pro is ideal for recording film location sound, podcasts, and concerts. Flip from stereo to 4-channel mode, and you can sweeten a board feed with live room ambience in real time. And its punch-in and overdubbing capabilities and studio-grade effects turn the Zoom H4n Pro into a veritable handheld multitrack studio.
Sonic performance for your high-profile projects
Zoom spec'd the H4n Pro for high-resolution sonic performance. The H4n Pro sports the same low-noise, high-performance mic preamplifiers as in the company's renowned H5 and H6 Handy Recorders, both of which have found much use here at Sweetwater. It records and plays back at resolutions up to 24-bit/96kHz and boasts an improved noise floor that captures low-volume audio with few artifacts and vanishingly low noise.
Field recording for film and video
Zoom loaded the H4n Pro with features that make it ideal for recording film production sound and sound effects. The onboard XY microphones capture a stunning stereo image, and two combo input jacks let you use your favorite mics as well. The H4n Pro also has a headphone/line-out jack you can use to send a high-definition stereo audio signal directly to your camera.
Stereo, M-S, and 4-channel modes
The H4n Pro can handle up to 140dB SPL, which makes it perfect for recording concerts, from a quiet chamber quartet to an ear-bludgeoning metal band. Using the H4n Pro's built-in XY mics (or external ones), Stereo mode is great for capturing acoustic instruments, dialogue, live performances, and more — covering a broad stereo spectrum while capturing clear, defined sound sources in the center. You can change the angle of the two unidirectional condenser mics from 120 to 90 degrees for a wider or more tightly focused image. Plus, Zoom has included an onboard M-S decoder for mid-side recording with external mics, which lets you adjust the width of the stereo image in post production. In 4-channel mode, you can record with the built-in mics and two external inputs simultaneously, adding lively room ambience to a stereo board mix.
Handheld multitrack studio and interface
Produce songs from start to finish with the H4n Pro, using its punch-in and overdubbing features, studio-grade effects, and instrument emulators. The H4n Pro also functions as a 2-in/2-out USB audio interface for Mac and PC, so you can launch your favorite music software (or the included Cubase LE) and start creating right out of the box. The Pro's Multitrack Mode turns it into a four-track studio, complete with overdubbing, onboard effects, and the capability of working with previously recorded sound files. The built-in studio-grade effects include dynamics processing, reverb and delay, a highpass filter, and more. You'll find dozens of killer amp models and effects for guitar and bass. You can loop playback and independently adjust speed and pitch, making the H4n Pro an effective tool for phrase training. There's even an onboard tuner and metronome, so you'll always be in tune, and in time.
Simultaneous 4-track recording
High-fidelity microphone preamps
Onboard XY stereo microphones, adjustable between 90 and 120 degrees
Record up to 140dB SPL with the built-in microphones
2 Mic/Line inputs with XLR/TRS combo connectors
Stereo 1/8" Mic in 1/8" phone jack
Main inputs support +24 or +48V phantom power
Plug-in power (2.5V) via Mic/Line in 1/8" jack
Output/headphone jack with dedicated volume control
1.9" backlit LCD display
Built-in speaker for instant playback
Records directly to SD and SDHC cards (up to 32GB)
Supports up to 24-bit/96kHz in BWF-compliant WAV or a variety of MP3 formats
Onboard mid-side decoding lets you adjust stereo width in post production
4-track to stereo, stereo to dual mono internal mixdown
Accommodates up to 99 markers per recording
Onboard FX include compressor/limiter, highpass filter, reverb/delay, and amp models
Normalize (maximum gain) and Divide (file splitting) functions
Built-in metronome and chromatic tuner
Playback looping with user-defined start and stop points
Variable playback speed without affecting pitch (50% to 150%)
Variable pitch without affecting playback speed
USB port for file transfer to and from your computer
2-in/2-out USB audio interface for Mac/PC
Mounts to tripod or mic stand, or directly to DSLR with optional hot-shoe adapter
Remote operation with optional Zoom RC4
Runs on 2 standard AA alkaline or NiMH rechargeable batteries
Up to 6 hours of operation (up to 10 hours in Stamina mode)
Includes Cubase LE8 and Wavelab LE8 software for Mac/PC