Zoom H1n 2-channel Handy Recorder
Mobile 24/96 Audio Recorder with Onboard Stereo XY Microphones and 1/8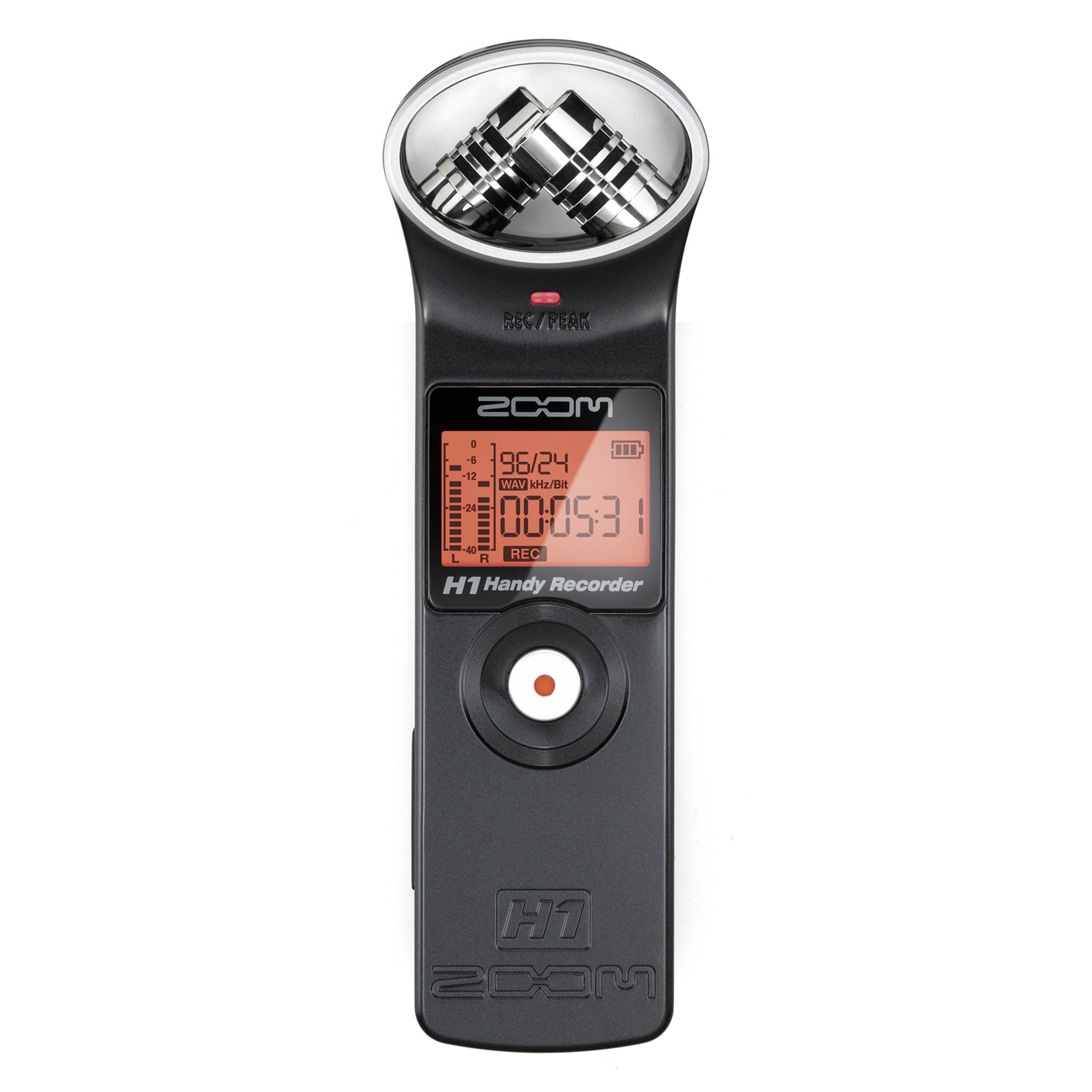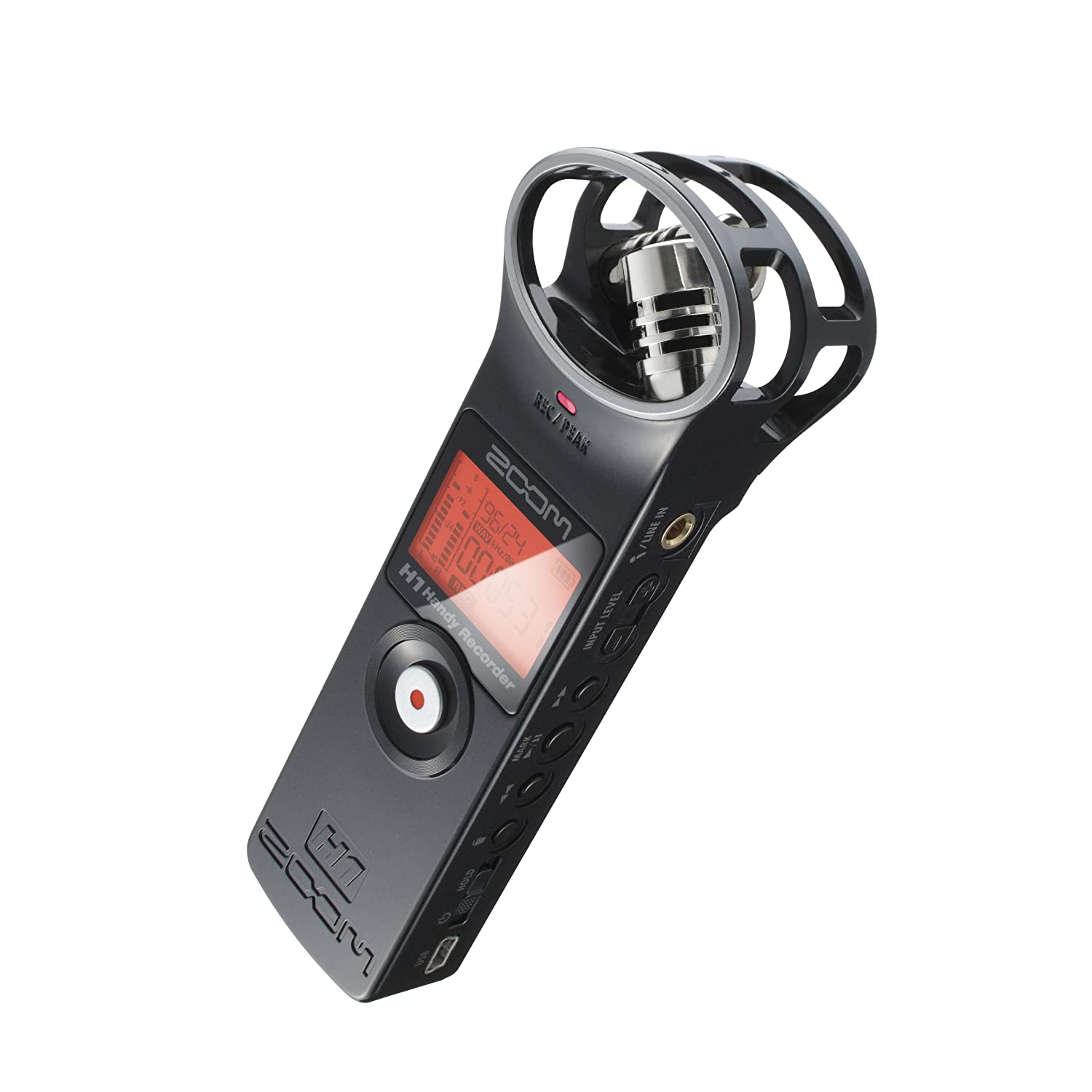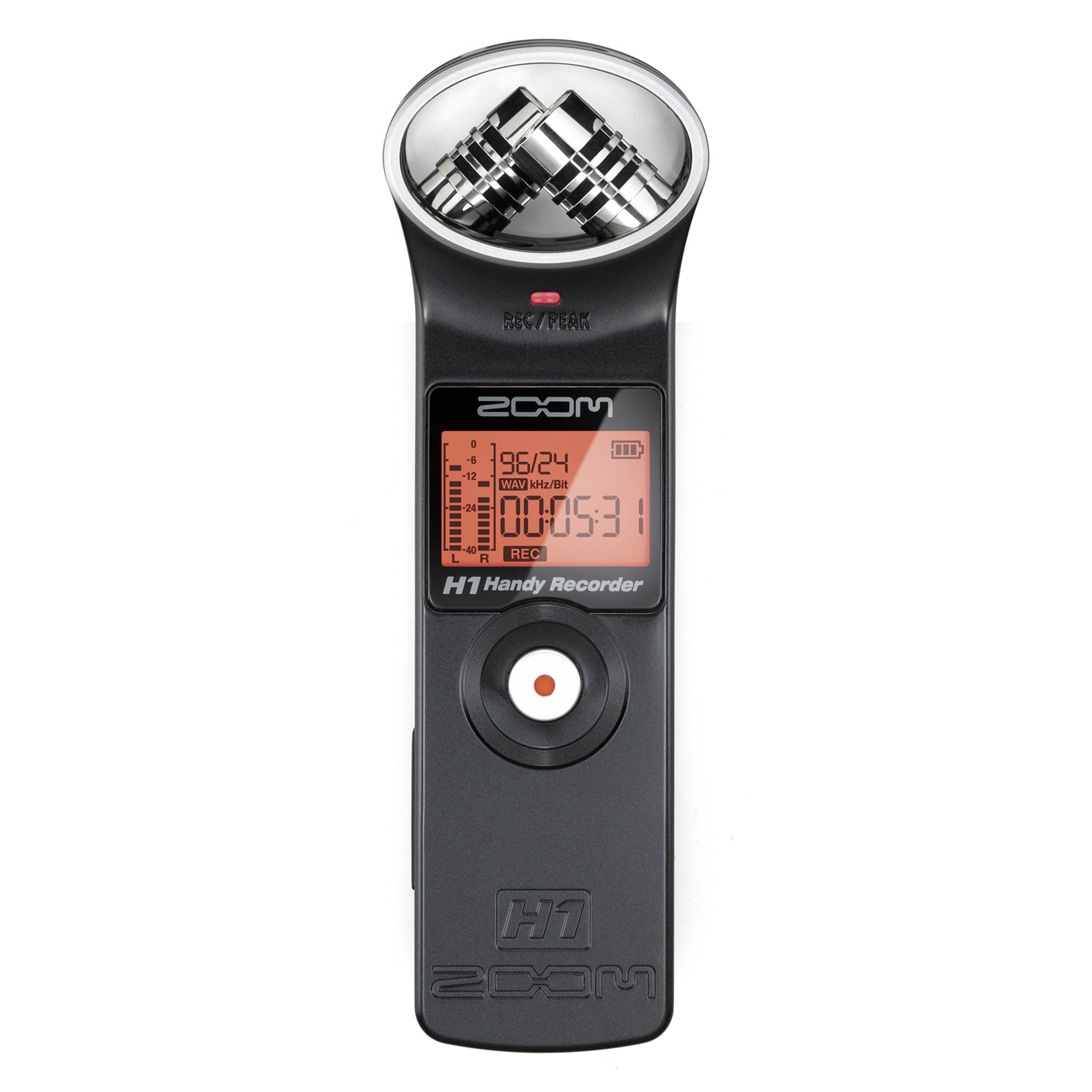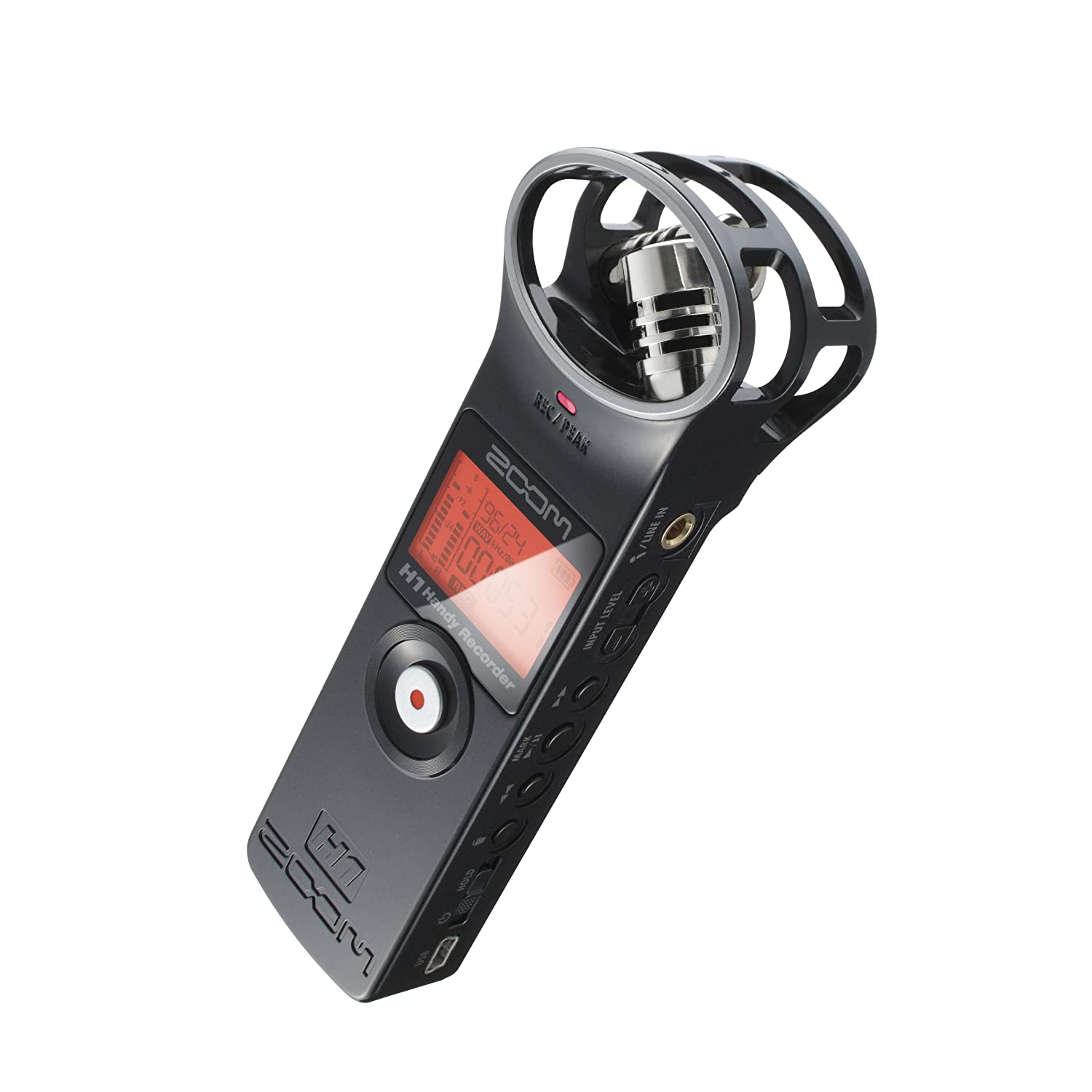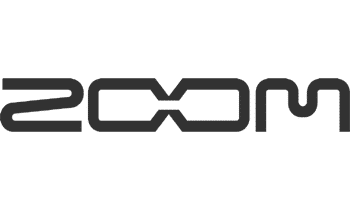 ---
$120
PRICE DROPPED FROM $149
---
---
---
Zoom H1n: Mobile 24/96 Recorder with Onboard XY Mics
The Zoom H1n's dead-simple stereo pickup with unlimited overdubs makes archiving music performances, dialogue, and sound for film easier than ever. The Zoom H1n is the successor to the acclaimed H1. Upgraded features include dedicated one-touch buttons for recording, playback, and audio settings; a new 1.25" backlit LCD that reads easily in any lighting condition; slate and test tone generators for simpler A/V sync; auto-record and self-timer functions; a front-facing speaker; and adjustable playback speed for transcription and notation. Whether you use the phase-coherent onboard stereo XY mics or plug in your own sound source via the 1/8" stereo mic/line jack, the Zoom H1n captures your world in glorious 24/96 hi-fi. Note: requires an SD card for recording (sold separately).
Zoom H1n features a brighter, crisper backlit LCD display
The new 1.25" monochromatic display on the Zoom H1n looks great in virtually all lighting conditions. The layout is clean and organized, and the backlight pops in the dark or direct light.
Distortion-free audio recording
Tone generators and timer tools
The Zoom H1n is even easier to use than previous iterations. Slate and test tone generators enable picture-perfect audio and video sync, while auto-record and self-timer features make sure you never miss the moment.
Onboard stereo XY mics plus mic/line jack
10 hours from 2 AAA batteries
The Zoom H1n promises up to 10 hours of operation using just 2 AAA alkaline batteries. Rechargeable Li-ion and NiMH AAA batteries may promise even better performance. Or, for home use, simply run the Zoom off of USB power (cable and adapter not included).
Mobile 24/96 audio recorder with onboard stereo XY mics
Crisper, cleaner backlit 1.25" display
Captures phase-coherent stereo audio
Updated mic shield is sonically transparent
Dedicated buttons for audio format and settings
One-touch recording and playback
Auto-record, self-timer, and pre-record ensure you never miss a moment
Slate and test tone generators simplify A/V sync
Variable playback speeds for transcription and notation
Auto-Level and Limit functions offer 120dB of distortion-free audio
USB connectivity for file transfer and interfacing
Stereo 1/8" mic/line input supports other mics and sound sources
Stereo 1/8" headphone/line output with volume control
Records audio as BWF-compliant 24/96 WAVs or space-saving MP3s
Supports microSD/HC cards up to 32GB (sold separately)
Up to 10 hours of operation from 2 AAA alkaline batteries (included)
USB powered for more permanent installs (cables/adapter not included)