Stagg SUW 12H-BK
Easy to use, clear and natural-sounding wireless system providing up to 6 hours of usage time.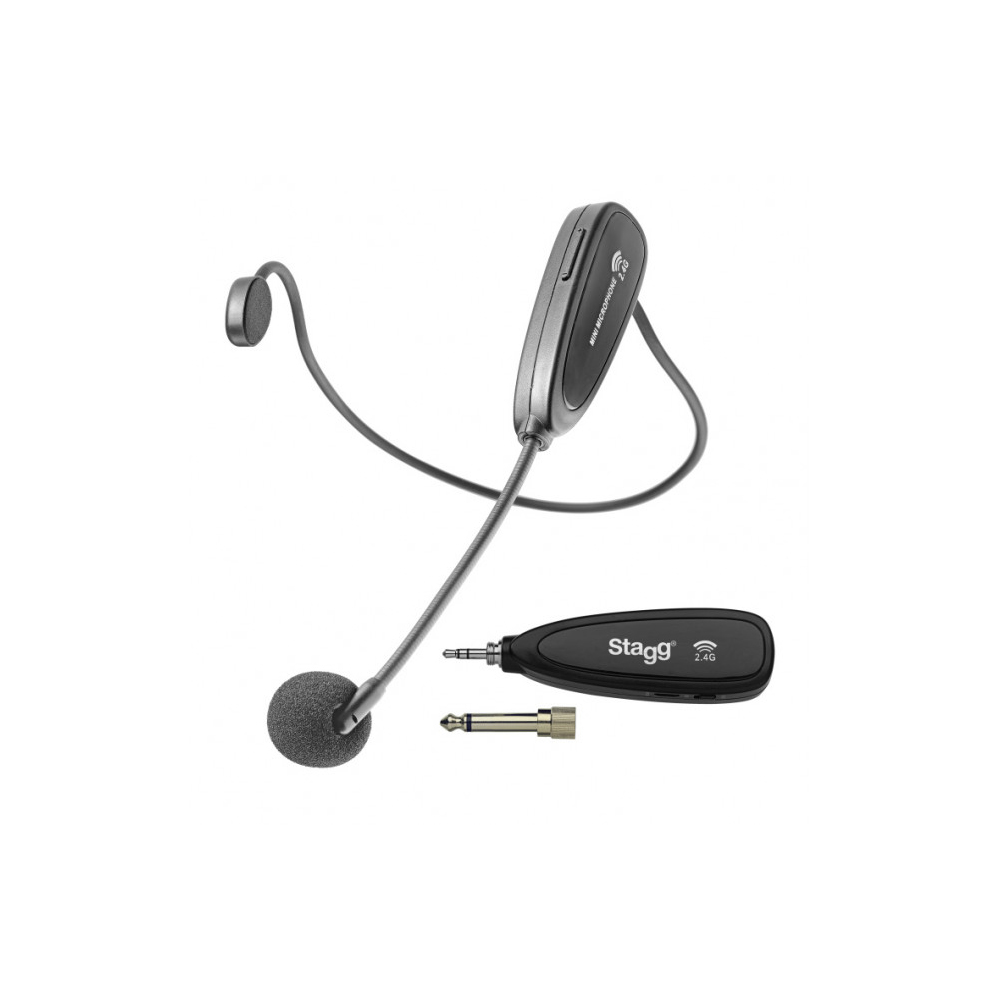 Wireless Headset Microphone Set
The Stagg SUW 12H-BK Wireless Headset is the perfect all-in-one microphone headset. Whether you need to speak to colleagues, pitch an important business idea or sing your heart out to an audience, the SUW 12H-BK is ideal for lots of different uses.Its wireless 3.5 mm jack receiver can be plugged into a computer or speaker system, so you're free to move around without being tethered to any cables. It also has a 6.3 mm jack adaptor, so you can even attach it to a mixing deck.you can keep on speaking without running out of charge.suitable for many different situations ,such as presentations ,educational events and singing performances could be used as a computer microphone and for video sound recording.
Transmitter and Receiver
It works on rechargeable lithium battery ,work together with battery-powered speakers for versatile solution.
Easy Operating Wireless Microphone
Up to four identical systems can work together couple automatically.
Frequency range: 2.4 GHZ
Frequency response: 20 Hz - 20 KHz (3 dB)
Pairing method: Automatic
Power supply: Rechargeable lithium battery
Power consumption: < 70 mA at 0 dBm
Microphone type: Condenser
Operational distance: 25 metres (82 feet)
Operational time: Up to 6 hours
Included: 6.35 mm (1/4") jack
audio mono adapter plug and double charger cord